Family-friendly safaris
By Camille Miller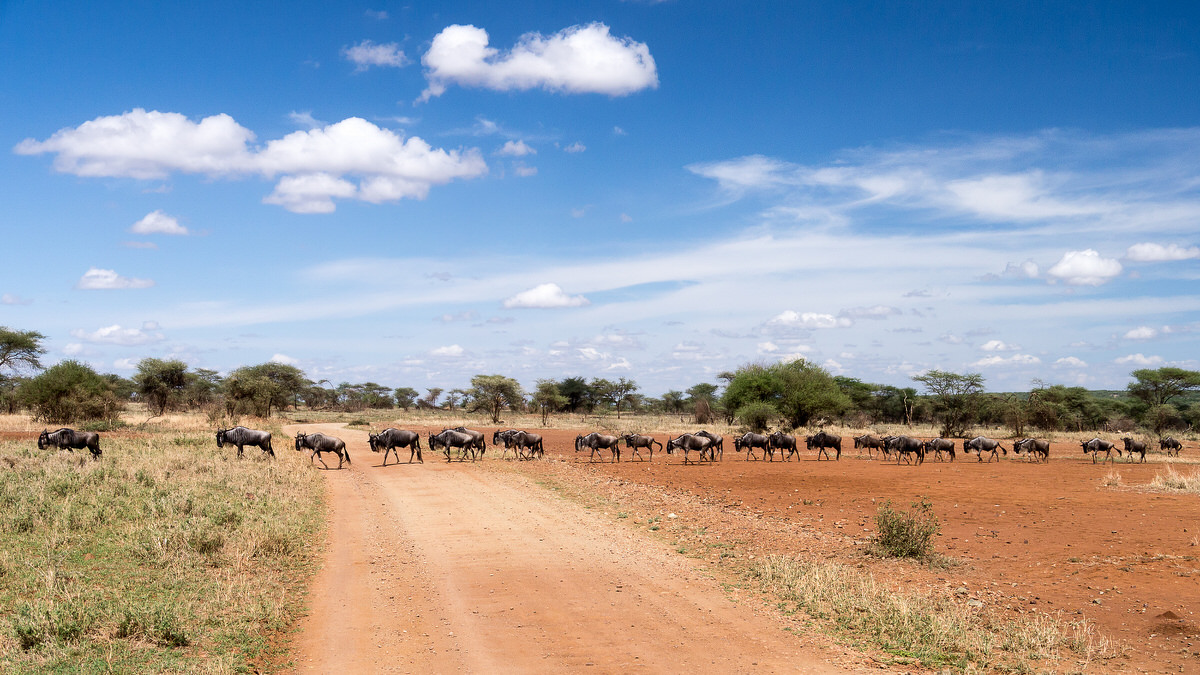 Gnus (Wildebeests) in Serengeti, Tanzania (Flickr: A_Peach)
If you're looking for unique animal encounters, skip the zoos, shell out a little bit of cash, and treat the whole family to an exciting safari. From rides through dense Balinese jungles to capturing the wild animals of Tanzania with your camera to skimming through the Florida Everglades aboard an airboat, here are three unique family safari options you and your kids will surely enjoy.
The Serengeti in Tanzania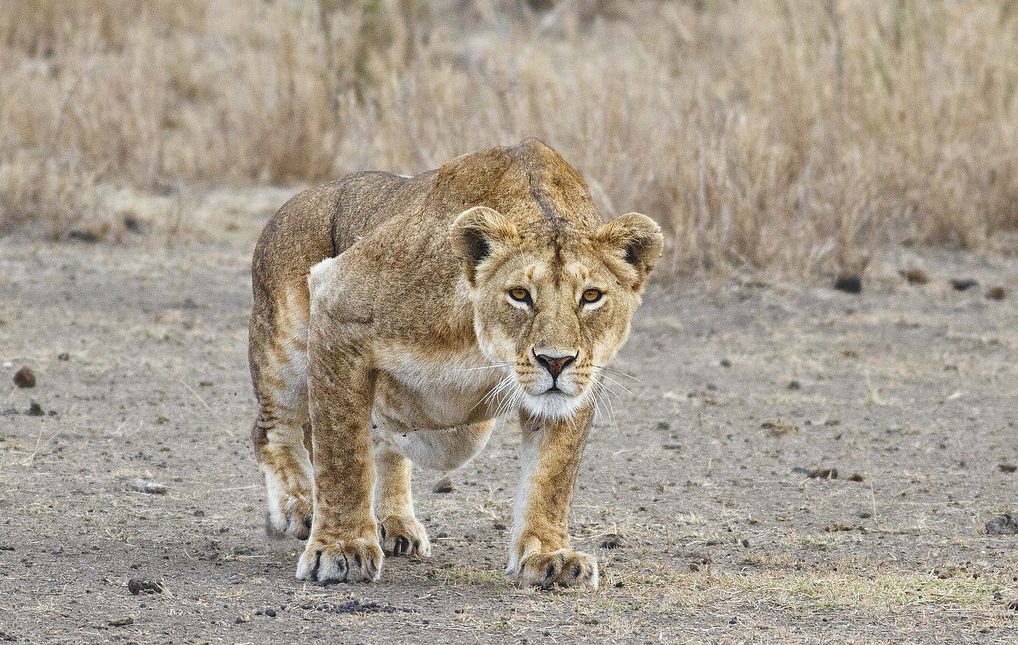 Lioness keeping a lookout in Serengeti (Flickr: Sanjeev Deo)
The number one reason families travel to Africa is to catch a glimpse of some of the biggest, fastest, and most exotic wild animals in the world: lion, elephant, leopard, and rhinoceros. Our favorite African safari experience includes these animals and many others of the Serengeti.
Imagine waking up to find that your guide has already scouted the area and discovered that a large herd of elephants is nearby. You pack your things, and head out on quiet roads to "hunt" the animals with your digital camera.
The guides are simply amazing, and their passion for the land and the animals of the Reserve is apparent. They seem to know everything. Before the day is over, you've watched herds of zebras running in unison (a fantastic sight) and about 300 hippos playing together in the river. The highlight of the day is spotting a leopard not fifteen feet from the truck, lazily watching you from the branches of a tree overhead. Everything is quiet as the guide pulls to a stop as you pull your camera up for a quick shot. This is a moment no one in the truck will ever forget, and you've got it all to yourselves. Pro Tip: Don't use your camera flash on night safaris – you don't want to spook the animals.
Meeting Elephants in Bali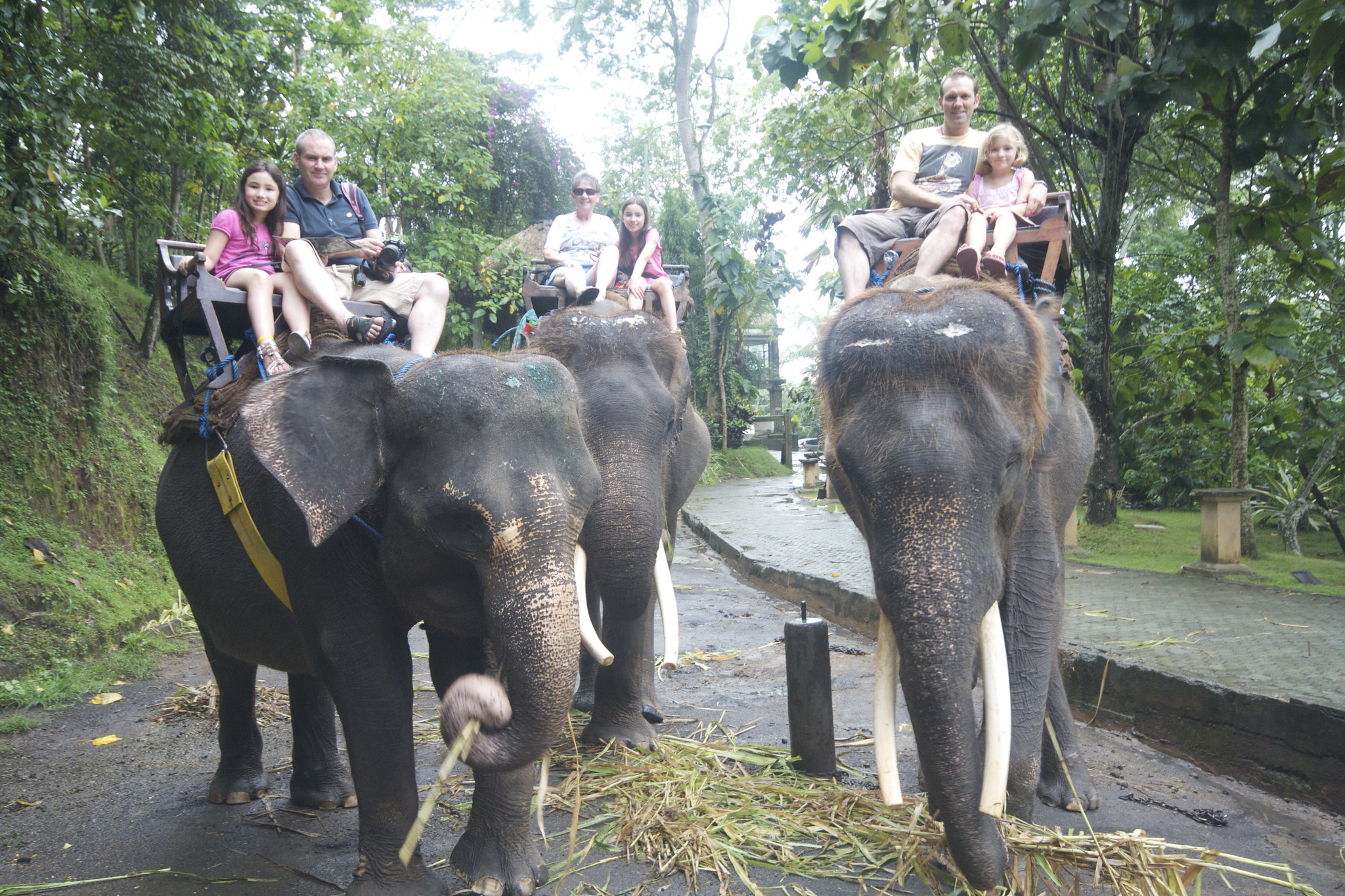 Family trip to Bali (Flickr: Richard Giles)
Traveling through Bali is like traveling in a dream. Everything is at once more stimulating and serene than daily life. A guided 4×4 safari through the mountain jungles gives you the opportunity to see this dream culture in a much more intimate way.Take a private tour through the quiet countryside to see the local villages and plantations of Tegaljadi and Tajen, where friendly local farmers and sweet Balinese children wave as you go by. Balinese society continues to revolve around each family's ancestral village, and you'll get to see it first-hand.
Stop at Jati Luwih, an extensive rice field recognized by UNESCO as a world heritage site. Take a 2km walk through this exotic paradise surrounded by stunning mountain scenery and lush rice fields. Enjoy an Indonesian buffet lunch at nearby Beratan Lake and then ride to Tambligan Lake for a ride in a traditional wooden canoe. The highlight of your trip will no doubt be meeting an elephant. Enjoy feeding and playing with these intelligent, majestic creatures for an experience you'll remember for the rest of your life. Pro Tip: Respect the wildlife and make sure you use a reputable company such as Bali Made Tours.
To request a Bali Private Tour, text/call: +6281337216780 | +628199987027 or email [email protected]. Cost: Half-day trip (up to 5 hours): IDR 500.000/car Full-day trip (up to 10 hours): IDR 650.000/car. Extra hours: IDR 50.000/hour.
Alligator Spotting in Miami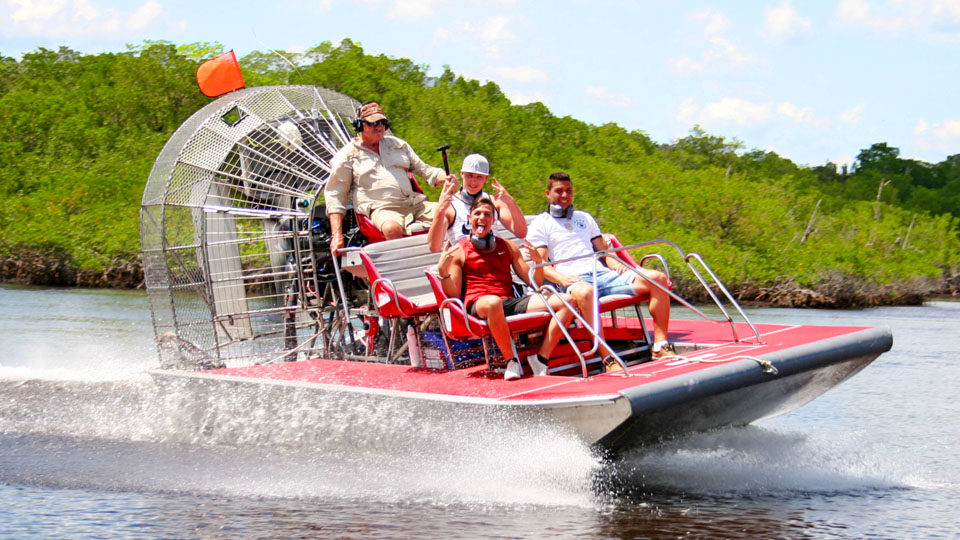 Airboat tour in the Everglades (Courtesy Captain Jack's Airboat Tours)
We know this one is a surprise. A safari in Miami? The Everglades Safari Park is a well-kept secret just outside of Miami, Florida. Private airboat tours are available to take you on a thrilling ride through the complex River of Grass system in the Everglades National Park. If you keep your eyes open, you may see alligators, turtles, deer, wild hogs, raccoons, and other native wildlife.
Try the Island Hopping Tour which stops at remote islands within the Everglades. Explore ancient Indian campsites and discover artifacts that date as far back as 800 years. Learn about the ecosystem and natural history of the area as you enjoy beautiful panoramic views of this mysterious wilderness. Or, if you want to catch the wildlife at its most active, schedule a Sunset Tour to begin as night approaches. Whatever you choose, be sure to take advantage of the opportunity to get a photo of yourself holding Snappy, the Park's celebrity alligator! Pro Tip: Mosquitoes love the humid climate of the Everglades, so pack cotton pants and long-sleeved shirt.
Everglades Safari Park in Miami, FL is located at 26700 SW 8th St, Miami, FL 33194. Call (305) 226-6923 to schedule a tour. A short tour ticket will cost $25/Adult, $12/Child (5-11). Longer, private tours cost between $200 and $350+ for four+ people.
Camille Miller contributed this to MiniTime. She enjoys discovering new places and sharing unique stories. She loves her family, her garden, and the Rocky Mountains, in that order.