Best hotels for families
By Jan Ross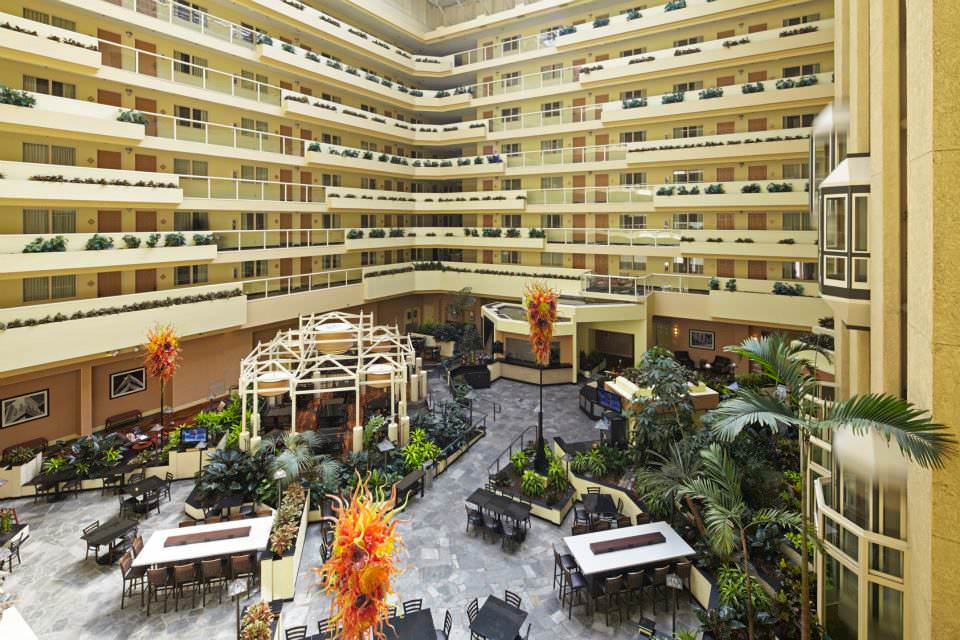 Embassy Suites Hotel Airport North (Courtesy Embassy Suites LAX Airport North)
If you are flying into a city for a big family getaway, it's often easier and more convenient to stay at a hotel near the airport, especially if you have a very early flight or a late evening arrival.
We have handpicked these family-friendly airport hotel recommendations for their great amenities like swimming pools, on-site restaurants with kids' menus, room service, on-site laundries, complimentary breakfast, free airport shuttles and more.
(MORE: 5 Best Resorts in the US for Teens)
Embassy Suites Hotel Airport North, Los Angeles International Airport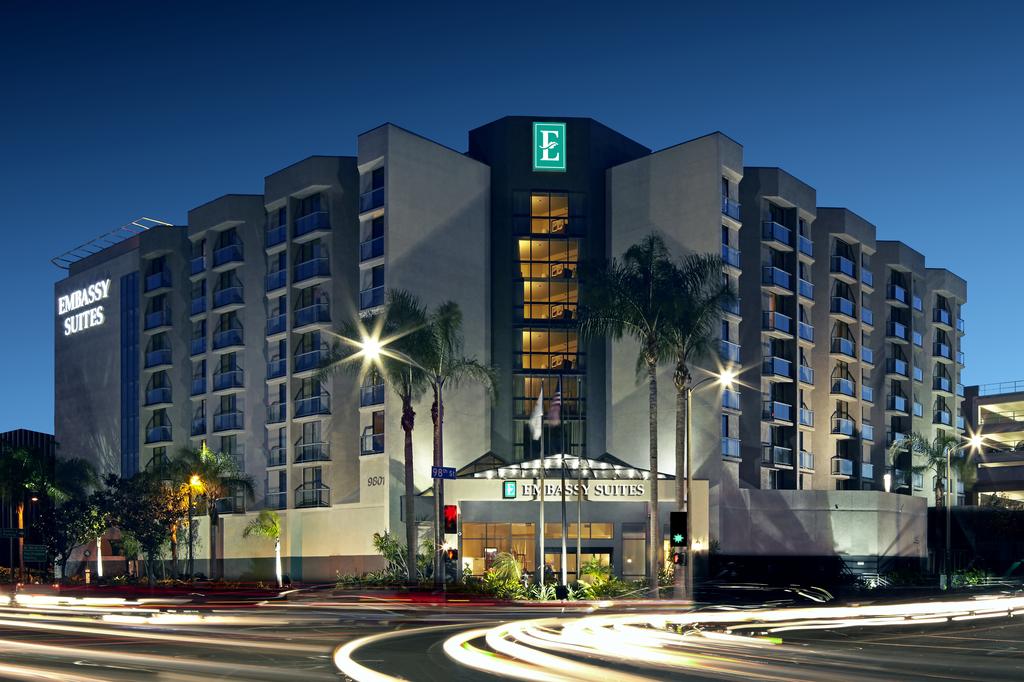 The kid-friendly Embassy Suites Hotel Airport North has two room suites with a galley kitchen and dining area, a hide-a-bed couch, and extra television in the living room for the kids. Other amenities include an indoor swimming pool and Jacuzzi, a complimentary full, hot breakfast with omelet bar, an on-site restaurant with kids' menus, a laundry room, cribs available upon request, and the Ocean Express Shuttle, which will take you directly from the hotel to beautiful Manhattan Beach for $5 per person (children under 5 are free). The LAX City Bus Center is a short, five-minute walk or you can also just walk to nearby car rental agencies to rent a car and drive to Universal Studios where you will find restaurants, cinemas and unique family-friendly attractions. Of course, you can't visit the area without a day at the ever popular Disneyland, which is less than an hour away. The Santa Monica Pier with its iconic Ferris wheel, long stretch of beach and interesting local restaurants is only about a half hour drive from the hotel.
Drury Inn & Suites Phoenix Airport, Phoenix Sky Harbor Airport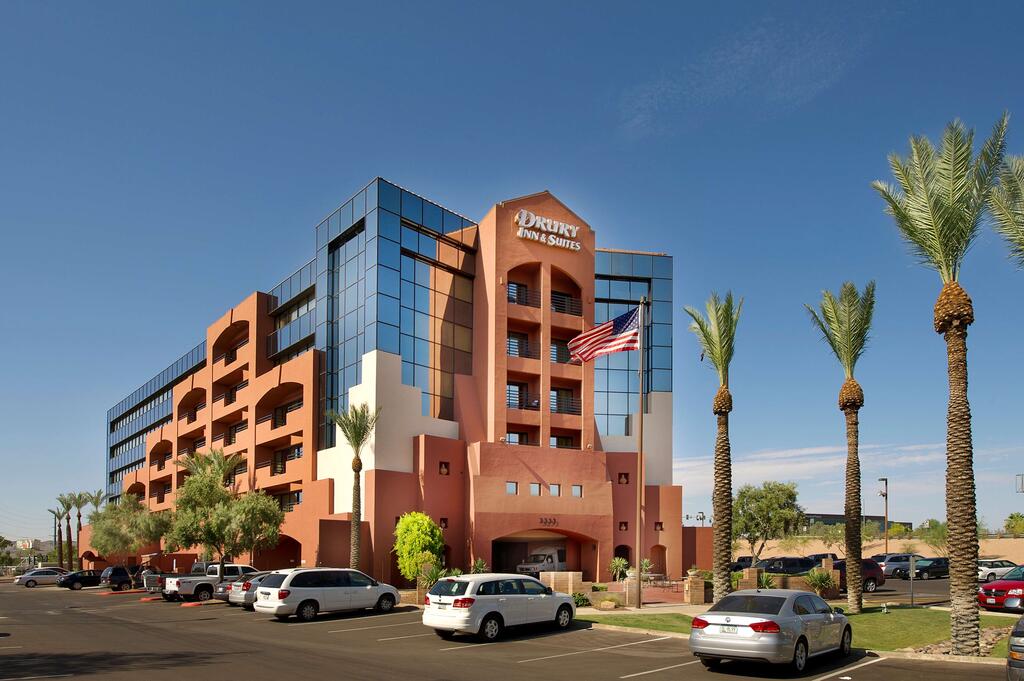 Complimentary soft drinks and popcorn in the afternoon are just one of the kid-friendly amenities that make the Drury Inn & Suites Phoenix Airport a great base for a family vacation. The complimentary hot breakfast, free airport shuttle, heated outdoor pool and whirlpool, and laundry room are also nice amenities, and the two-room suites come complete with a microwave and fridge so families can prepare easy and inexpensive meals. The hotel also offer a unique "Kickback" in the evening with hot food and cold drinks – often enough for dinner for a family. The Phoenix Zoo is just a short drive away, gorgeous Camelback Mountain is a great location for hiking and great views of the city, and the Desert Botanical Garden has several kid-friendly activities, such as classes about the local animals. The Children's Museum of Phoenix is perfect for families with lots of experiential activities for all ages.
Montreal Airport Marriott In-Terminal Hotel, Pierre Elliott Trudeau International Airport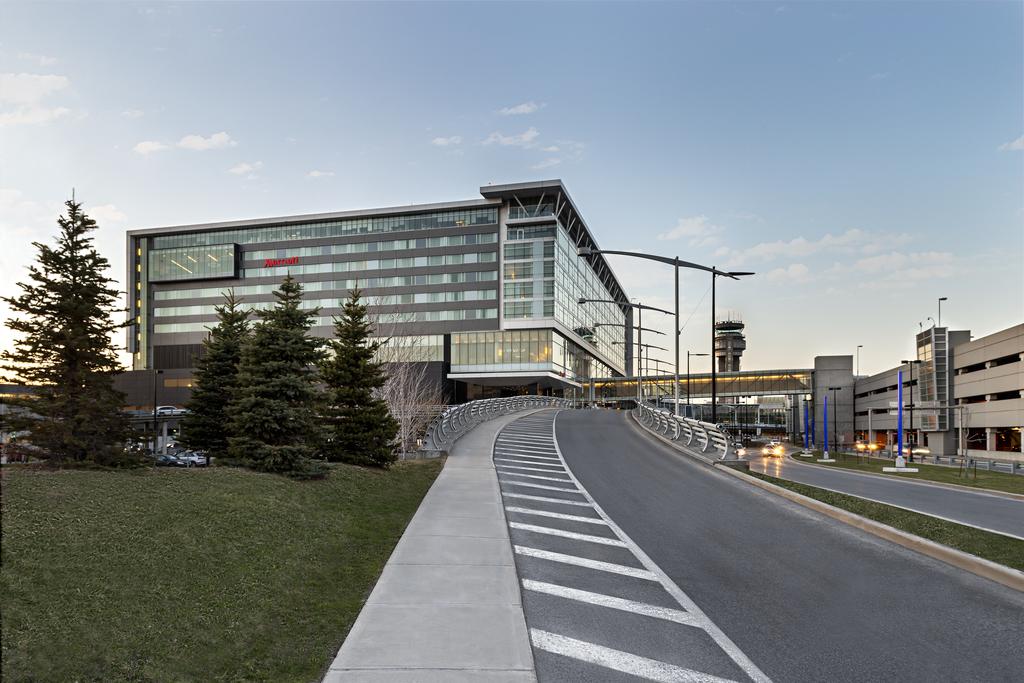 Montreal Airport Marriott In-Terminal Hotel (Courtesy Marriott)
There is not a more convenient airport hotel than the Montreal Airport Marriott In-Terminal Hotel where you can quickly and easily walk right into the hotel lobby from the airport with tired kids. One-bedroom suites with two bathrooms and mini fridges, an on-site restaurant with kids menus, an indoor pool, and a full service spa so parents can relax make this a very family-friendly hotel. Nearby Cap Saint-Jacques is the largest park in Montreal with a beach and water sports, or spend time strolling around beautiful Old Montreal, which has a number of interesting, kid-friendly museums like the Montreal Museum of Archeology and History that offers an incredible light show of the history of Montreal.
Hilton St. Louis Airport, Lambert-St. Louis International Airport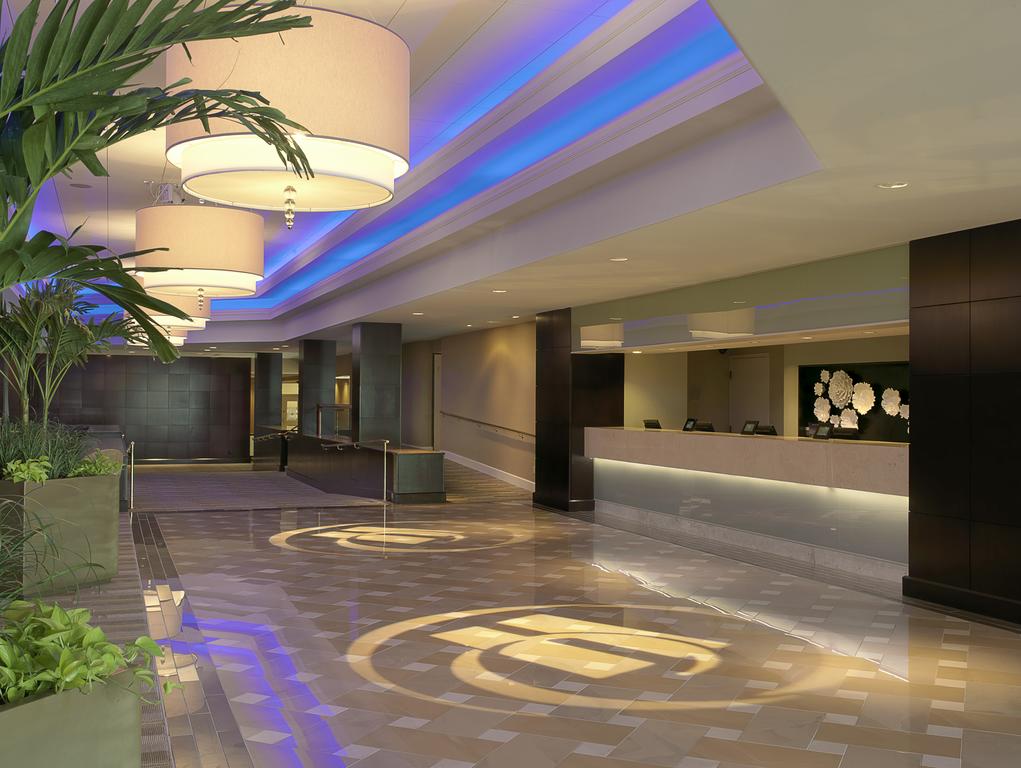 Conveniently located right next to the airport with a free shuttle to the hotel and the nearby Metrolink Rail Station, the family-friendly Hilton St. Louis Airport also offers one-bedroom suites, on-site restaurants and room service, an indoor pool, and cribs and high chairs. Hop a train at the Metrolink Rail for a very reasonable fare since kids under five can ride free and head into town to tour the famous Gateway Arch and stroll around the surrounding park and riverbank, take in a St. Louis Cardinals baseball game at Busch Stadium, or spend the day at the world-famous St. Louis Zoo.
(MORE: 6 Amazing Resort Pools in the US for Families)
Country Inn and Suites by Carlson Savannah Airport, Savannah/Hilton Head International Airport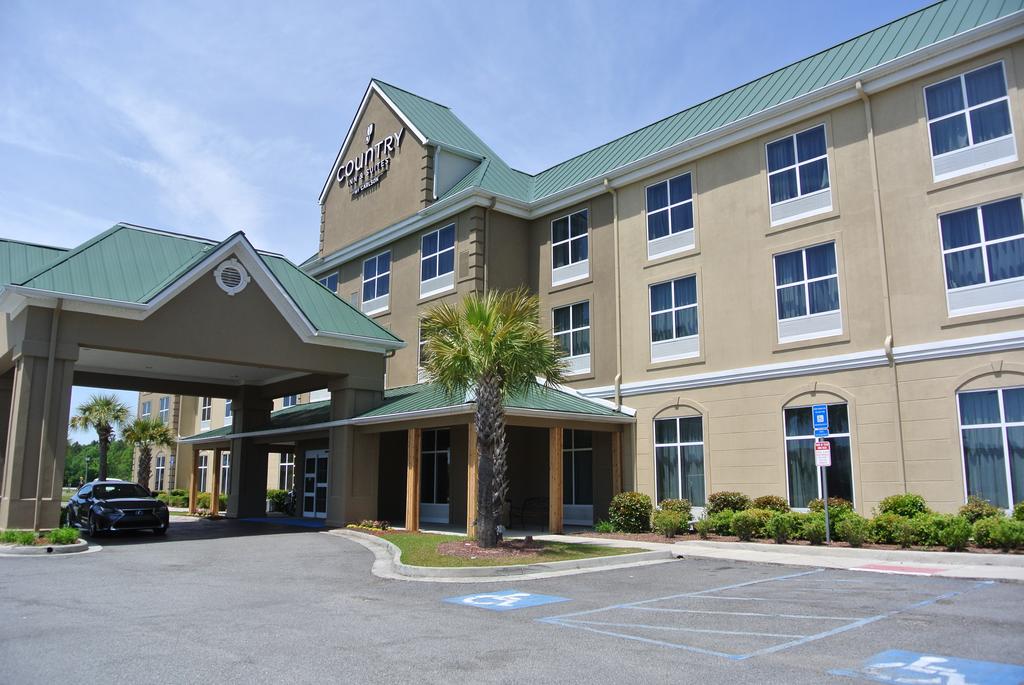 The family-friendly Country Inn and Suites by Carlson Savannah Airport offers a free airport shuttle, one-bedroom suites, an indoor pool and hot tub, complimentary chocolate chip cookies and candy, and a complimentary buffet breakfast. Take a trolley tour of historic Savannah, a riverboat cruise on the Savannah River, or spend some time at the Georgia State Railroad Museum for kids who love trains. Plan a day on the beach at nearby, charming Tybee Island where you can kayak the marshes, visit the Tybee Island Marine Science Center, and have lunch at one of the local seafood restaurants where you can sample the delicious, locally caught shrimp.
Jan Ross contributed this to MiniTime. She writes for a variety of venues, both print and online, and often travels with her photographer husband.