Fall travel with kids
By Mimi Slawoff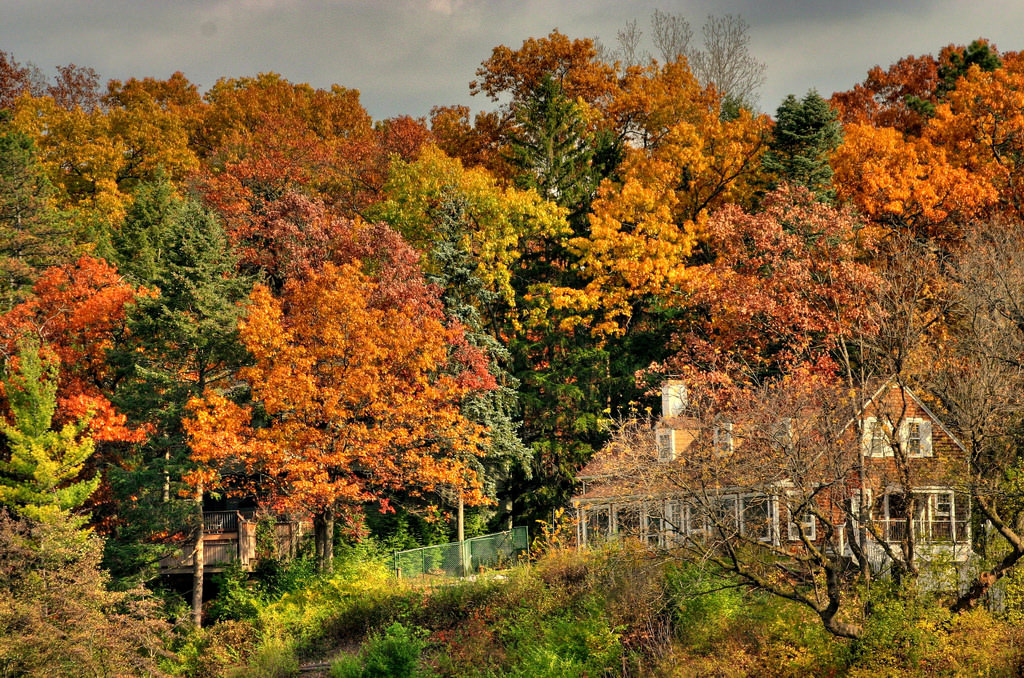 Ann Arbor, Michigan is a great college town to visit in the fall. (Flickr: Jeffrey Smith)
College students have it made. Depending on the university, many students live near the beach, mountains or happening downtown areas crammed with amazing eateries and kid-friendly attractions. College-bound kids should visit several campuses before making a commitment to a university (and city) that will be home for about four years. Make it a fun family trip with kids in tow. After all, chances are you'll be visiting your son or daughter in his or her new digs at least a few times.
Universities and college towns vary; some are laid back and funky while others offer many cultural and enriching experiences. Whether you're checking out prospective colleges for your child or visiting him in his new space, a family vacation to a college town is an educational experience for all ages.
(MORE: 6 College Campuses with Kid-Friendly Attractions)
Enriching Experiences in Ann Arbor, MI
Founded in 1817 in Detroit 20 years before Michigan became a state, the sprawling University of Michigan is a destination in itself. Wear your walking shoes and get an early start to visit iconic landmarks, such as the University Museum of Art, Gerald R. Ford Library, campus public art, and the Big House, the largest stadium in America. Take a kid-friendly tour of the stadium and watch a Wolverines game. In Ann Arbor's cozy downtown, you'll find small art galleries, toy stores, shops and eateries. Unique to Ann Arbor are a series of small fairy doors (a type of installation art) found in the baseboards of some buildings. Bend down to look through and see miniature objects. Inquiring young minds will love the Ann Arbor Hands-On Museum featuring interactive science, math and technology exhibits.
Beach Fun in Santa Barbara, CA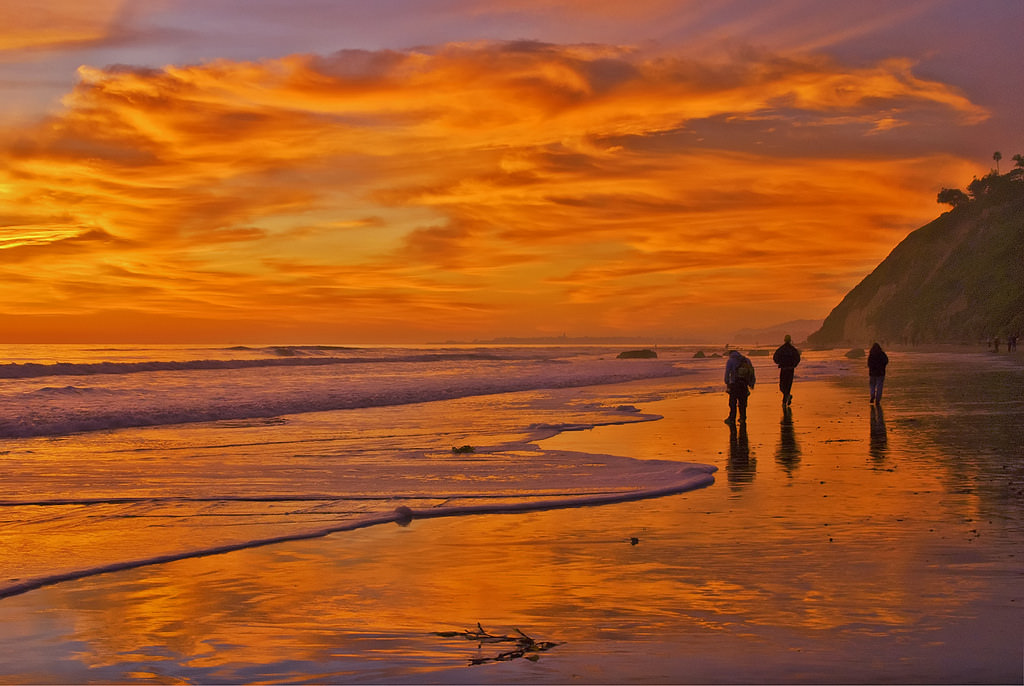 The beaches and historic buildings of Santa Barbara are worth a visit this fall. (Flickr: Damian Gadal)
The beautiful city of Santa Barbara is the coastal stomping grounds for the University of California, Santa Barbara (UCSB), Santa Barbara City College (UCSB's original campus) and Westmont colleges. Autumn is a wonderful time to visit Santa Barbara, when the weather is warm enough for pleasant beach outings. Located in the heart of the city, the Fess Parker resort is across the street from East Beach and walking distance to downtown and Stearns Wharf, home to restaurants, shops and the Ty Warner Sea Center. Fourth graders studying California Missions may get inspired at Mission Santa Barbara. It's a short drive to the Santa Barbara Zoological Gardens where home 500-plus animals live in natural habitats.
Funky Santa Cruz, CA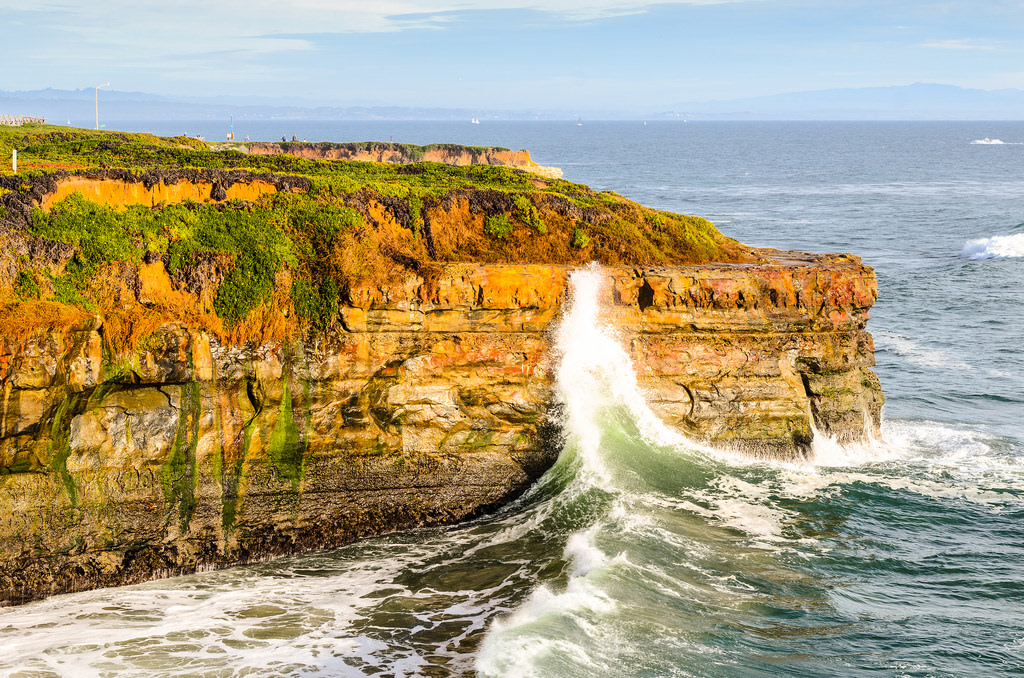 College town Santa Cruz is beautiful and full of things to see and do in the fall. (Flickr: Dale Cruse)
Nature loving youth will embrace the woodsy UC Santa Cruz campus with pathways and streams, offering plenty of quiet places to study. Young kids visiting older siblings can scamper through the onsite arboretum (free admission the first Tuesday of the month). At the off-campus Seymour Center Long Marine Lab, families can explore the working marine laboratory's touch pools and exhibits. A short drive away is the famous Santa Cruz Beach Boardwalk with numerous kid-friendly rides including a Ferris wheel and a historic Looff Carousel. More fun things to do with kids include riding bikes along the coastal West Cliff Drive that meanders by Seal Rock (notice the seals and sea lions!).
Buff up in Boulder, CO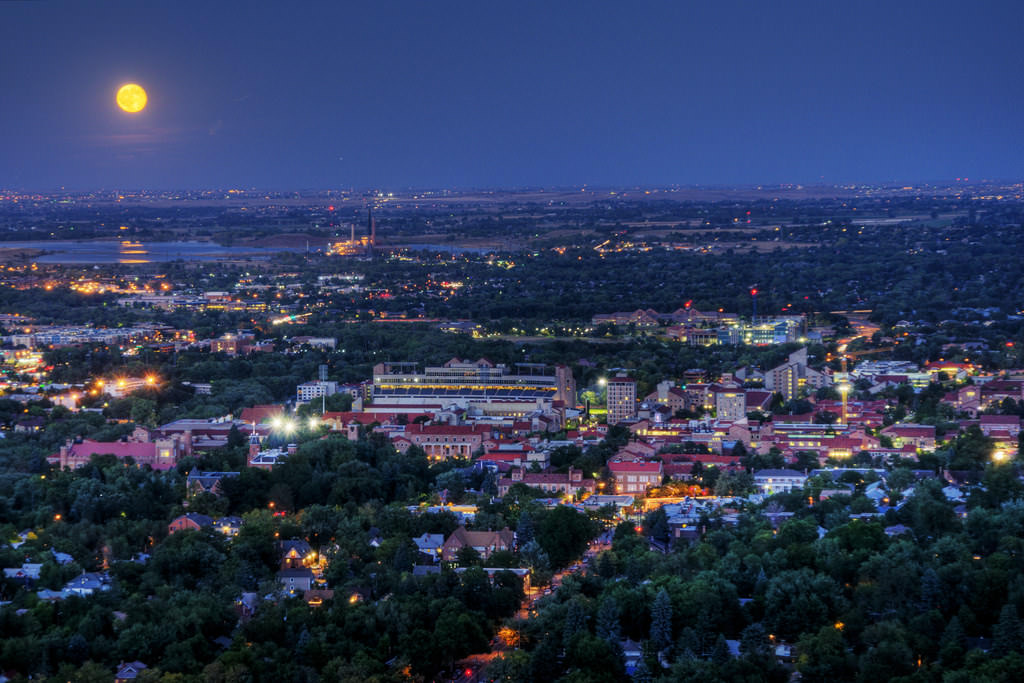 Boulder, Colorado is full of fantastic outdoor as well as indoor activities. (Flickr: Yuya Sekiguchi)
Active students at the University of Colorado Boulder can enjoy sports and an outstanding hiking club, which brings members to the Rocky Mountain Region and wilderness areas in nearby states. Fall is a great time to visit your son or daughter when you can catch a Colorado Buffaloes football game and watch Ralphie, the live mascot buffalo, run into the stadium to kick off the game. Attend the Pearl Street Stampede in downtown Boulder the Friday night before each home game to cheer on the team and marching band on parade. More campus family fun includes bowling and watching films at the Fiske Planetarium. Off campus, learn about rain, clouds and tornados at the National Center for Atmospheric Research (NCAR), and win great prizes at the Gateway Park Fun Center arcade.
(MORE: 5 Fun Outdoor Escapes with the Kids this Fall)
History and Culture in Boston, MA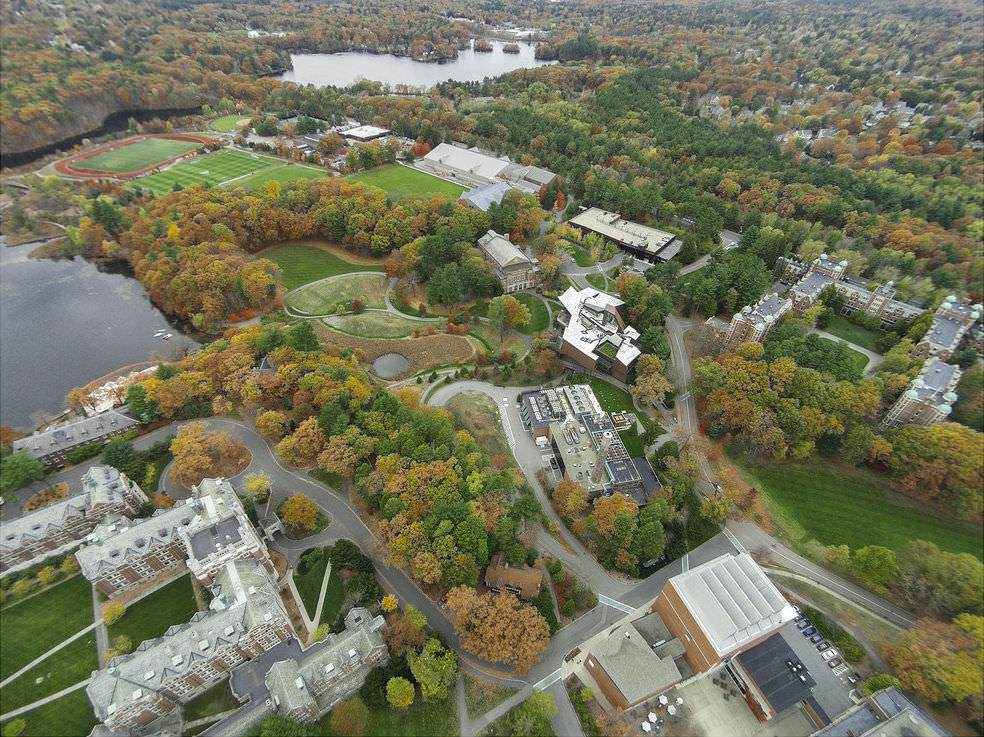 Boston is gorgeous in the fall. (Flickr: Soe Lin)
Urban- and sports-minded students will fall in love with Boston, home to several top-notch educational institutions and major league sports teams. Whichever university becomes home for a few years, Boston will offer enriching experiences far beyond the classroom. Founded in 1630, Boston is Massachusetts' capital and largest city with skyscrapers in downtown (think plentiful internships!), charming neighborhoods and many historic sites. Learn about Boston's role in the American Revolution on the red brick, 2.5-mile Freedom Trail, a walking route of historic sites. Depending on the weather, you can go sailing on the scenic Charles River, peddle along the bike path and take in a football game. More fun things to do with kids include enjoying a picnic in Boston Common, and visiting the Boston Children's Museum and the New England Aquarium. And in autumn, you'll be rewarded with New England's spectacular fall foliage.
Mimi Slawoff of Planetfamilytravel contributed this to MiniTime. She is a Los Angeles-based journalist and a seasoned family travel expert who explores the world with her three children and writes about their journeys.