Caribbean with kids
By Holly Rosen Fink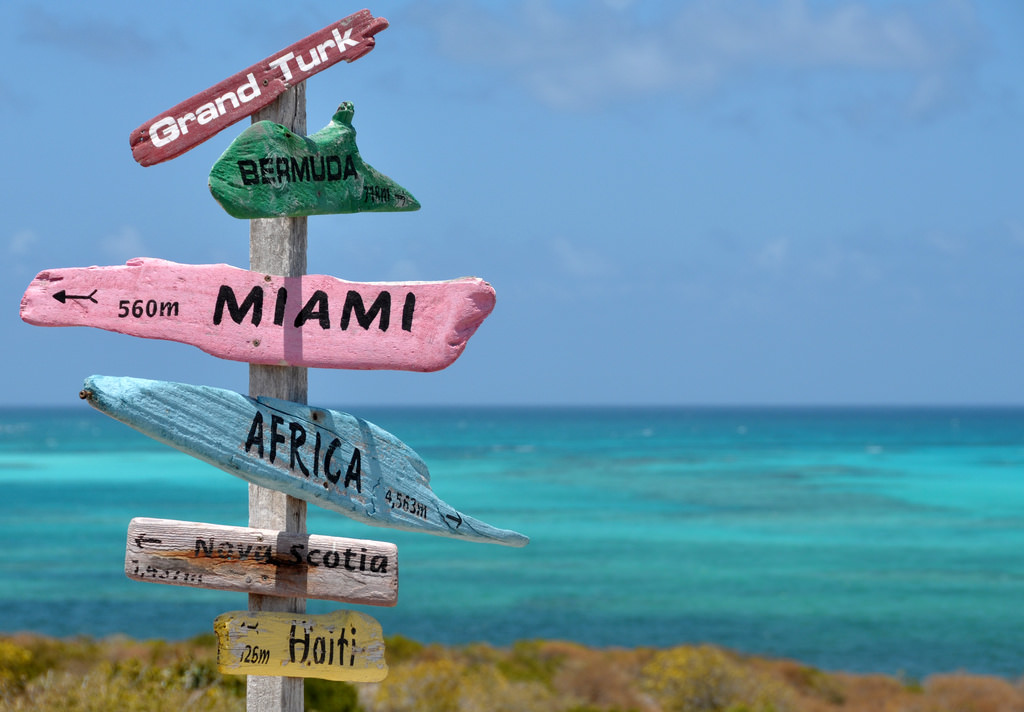 Turks and Caicos offers ample sunshine, pristine beaches and great things to do with kids. (Flickr: James Willamor)
Dreaming of a beach holiday to take you and your family away from everyday life? You need to think about a trip to Turks and Caicos. For one thing, it's a short flight from anywhere in the U.S. For another, the island provides fun-filled, kid-friendly vacations including swims in the deep, blue sea surrounded by reefs and corals.
There's ample sunshine and long stretches of white sand on which to build sand castles in Turks and Caicos. Parents will find an abundance of activities such as kayaking, snorkeling, and pony rides in the water. In addition, the island caters to tourists and there is an abundance of resorts that offer everything a family needs. There is a wide variety of hotel options to suit all budgets.
Turks and Caicos may not be the cheapest family vacation, but it is certainly kid-friendly and good for all ages. Here's our handy list of the best things to do in Turks and Caicos with kids. We've got the low-down on where to stay, what to do and where to eat on this kid-friendly island.
(MORE: 5 Attractions to Visit in Australia's The Gold Coast)
While the Days on the Beach, By the Pool, or Explore
The beauty of the island of Turks and Caicos is that it is not only dreamy, but its days are also long. They are full of sunshine, swimming in the ocean or pool, and long walks on the beach. A bike ride will take you and your kids into town for a frozen yogurt or donut at Turkberry. Or it'll take you to far off parts of the island (make sure the kids wear helmets). A stroll on the beach with a bucket will lead to great seashell find. Horse-loving kids seven and up can accompany parents on a pony tour of the shallow waters at Long Bay Beach.
The sunsets are gorgeous so merit a sail in the evening. Or simply pull up deck chairs close to the water, grab fruity drinks (rum cocktail for yourself!), and watch the sun set. On Thursday nights, head to Bight Park for the Thursday night fish fry. One of the best things to do in Turks and Caicos with kids, you'll find great food and great music. Plus, you'll have an opportunity to hang out with the island's locals.
Helpful tips: Give your kids a disposable camera or your iPhone to take photos of the sunset. Not only will it occupy them, but you will love having a tangible memory from your view of the sunset.
Stay at a Hotel on Provo's Grace Bay Beach
Over on the northeast coast of the island, Ocean Club and Ocean Club West sit on Provo's (short for Providenciales) Grace Bay Beach. These sister properties offer guests reciprocal charging so they can enjoy both hotels' services and amenities. Incredibly kid-friendly, they offer spacious rooms that include the comforts of home like a fully equipped kitchen, and washer and dryer. In addition, the hotel caters to children, with a variety of onsite dining options that have children's menus.
The hotel also offers some of the best things to do in Turks and Caicos. It has ample kid-friendly amenities for family fun such as multiple pools, a tennis court, and bicycles. At check-in,each child is given a Seafari guide that identifies plants and animals found around the resorts. The kids can meet rock iguanas, hermit crabs, hummingbirds, mourning doves, and resident bottlenose dolphin, Jojo, while learning fun facts about them along the way. Ocean activities on offer include sailing, snorkeling, and parasailing. If parents prefer, they can also just sit under a beach umbrella while the kids build sandcastles and swim in the smooth water.
Helpful tips: Bring bug repellant as Turks and Caicos does get its share of mosquitos in the summertime. If you can get time away from the kids, indulge in a spa treatment. Or have cocktails and a plate of sushi at Solana, their beachside restaurant.
Enjoy an Eco-Tourism Adventure
Adventurous families will definitely want to partake in a deep, blue sea adventure. There are a lot of companies to choose from as your guide, but you can't go wrong with Big Blue Limited. They'll pick you up at your hotel and drop you back at the end of the trip.
Big Blue Limited's offerings include a plethora of some of the best things to do in Turks and Caicos with kids. There's stand up paddle boarding and kayaking, as well as kiteboarding, snorkeling, and encounters with whales and dolphins. Parents can choose the best activity for a family-adventure. Their trips are equipped with guides who are informative and certified to ensure that all safety precautions are taken. Guides will point out turtles, sharks, stingrays and any other sea animal that passes by.
Helpful tips: Book in advance as Big Blue tours fill up. The company will be in touch if there are any changes due to weather conditions. Also make sure your kids leave their valuables at home as the boats are quite wet.
Visit a Real Conch Farm
While in Turks and Caicos, be sure to take your kids to see the world's only conch farm, Caicos Conch Farm. It's surely one of the best things to do in Turks and Caicos with kids. . This educational site and seafood farm offers young visitors a look at the process that was locally developed to raise conch eco-consciously. Visitors will learn about the lifespan of the conch with the opportunity to get up close and personal with live conchs at each stage of life. The stars of the tour are Sally and Jerry, pet conchs that are available for a hands-on show-and-tell at the end of the tour.
Helpful tips: The Conch Farm is opened Monday to Friday from 9am to 4pm, and on Saturday from 9am to 2pm. Admission is $10 for adults, and $5 for children.
(MORE: 5 Caribbean Islands with the Best Cuisine)
Take a Trip to Da Conch Shack for Lunch or Dinner
Slightly off the beaten path sits the restaurant Da Conch Shack, which makes for a great stop after the Conch Farm. It's truly one of the best things to do in Turks and Caicos. You simply can't visit the island without a stop here. It give the kids the experience of tasting some of the freshest, most authentic local seafood on Turks and Caicos. Even better, they can watch local fisherman in action. It's a common sight to watch fisherman on the job, catching conch, grouper, snapper and lobster, whatever is in season.
The beachside setting is spectacular, and the menu offers families many options for a kid-friendly culinary experience. More adventurous eaters will want to try their conch salad, conch marinated in fresh squeezed lime juice or cracked conch as an entree. There's lightly battered conch in a tasty curry, and the jerk chicken. Da Conch Shack also has a wide variety of kid-friendly meals like hot dogs and hamburgers for less adventurous eaters. Parents will want to try a rum drink to soak up the vibe.
Helpful tips: Sit at a picnic table near the water so you can watch the fishermen do their thing. You will need to get a cab to and from Da Conch Shack. Make sure you schedule your pick-up when you are dropped off, to save time later. There is not much to do nearby while the kids wait.
Holly Rosen Fink of The Culture Mom contributed this to MiniTime. She is a full-time marketer living in Larchmont, NY with her husband and two children.