Family-friendly things to do with the kids in Newport Beach, CA.
By Michelle Rae Uy
Family-Friendly Destinations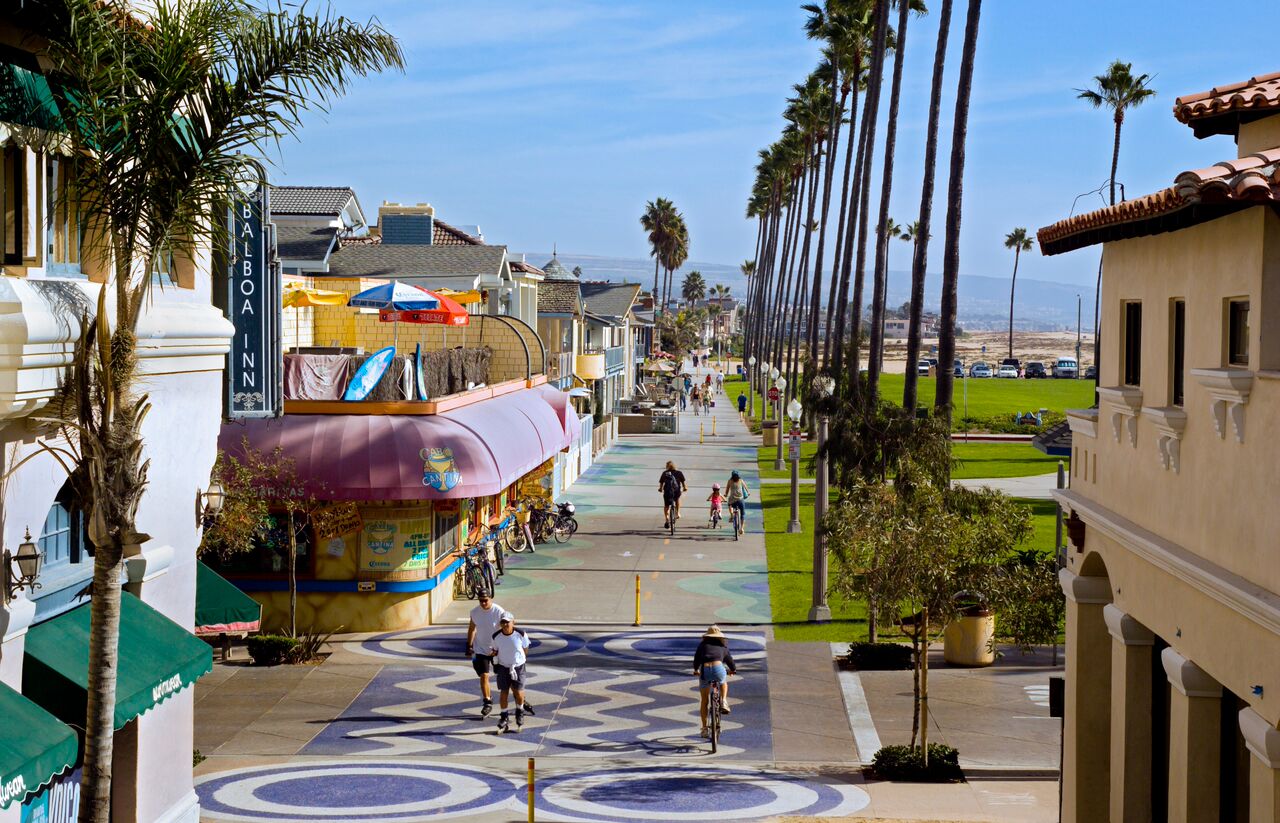 Newport Beach, CA (Courtesy Visit Newport Beach)
Scenic coastal paths, rock-dotted sandy beaches, a quiet harbor, and golden sunsets represent everyday life in the small, affluent beachside community of Newport Beach, CA, a city where the cool modern meets that easy beach lifestyle.
In this idyllic, contemporary destination in the OC, less than an hour away from the ever-busy Los Angeles, families can de-stress, unwind and immerse in a slow and trouble-free coastal life while still having access to the conveniences of the modern one. If this sounds like the family vacation you're looking for this summer, then step out into the sunshine and step into family-friendly Newport Beach.
For a family-friendly hotel to stay in during your visit, consider Hyatt Regency Newport Beach, which offers beautiful, bright rooms and suites with stunning bay views, kid-friendly amenities, and easy access to many attractions that you and your kids will enjoy.
(MORE: 7 California Hotels that Woo Parents and Kids)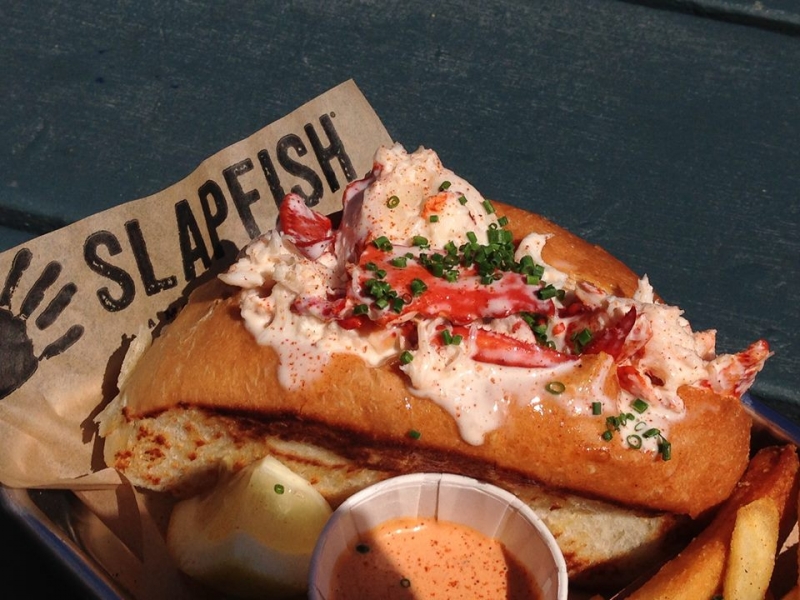 Slapfish (Courtesy Slapfish)
Enjoy fresh seafood. Newport Beach is in the middle of a food revolution, with new concept restaurants and farm-to-table kitchens sprouting all over the city, and like most seaside towns, their focus is on seafood.
For a casual lunch, enjoy some crispy fish tacos or Chef Andrew Gruel's signature clobster roll at the highly rated Slapfish (2727 Newport Blvd. Suite 302), a new seafood restaurant that emphisizes simple food preparation techniques centered on fresh, sustainable seafood and other ingredients.
For dinner, the Blue Crab Tarte and the Salmon Carpaccio are favorites at Sushi Roku (327 Newport Center Drive).
See a Shakespeare play by the sea. Summer is prime time for outdoor festivals, so squeeze in some culture by taking the kids to see a Shakespeare play near the beach. Available on weekends, every production starts at 7 pm so you and the kids can watch a performance under the stars! Dress warmly and bring blankets, as nights can get really chilly even in the summer; and bring beach chairs and some food and drinks for a nice picnic while enjoying the show. Best of all, every show is FREE so you can take the whole family!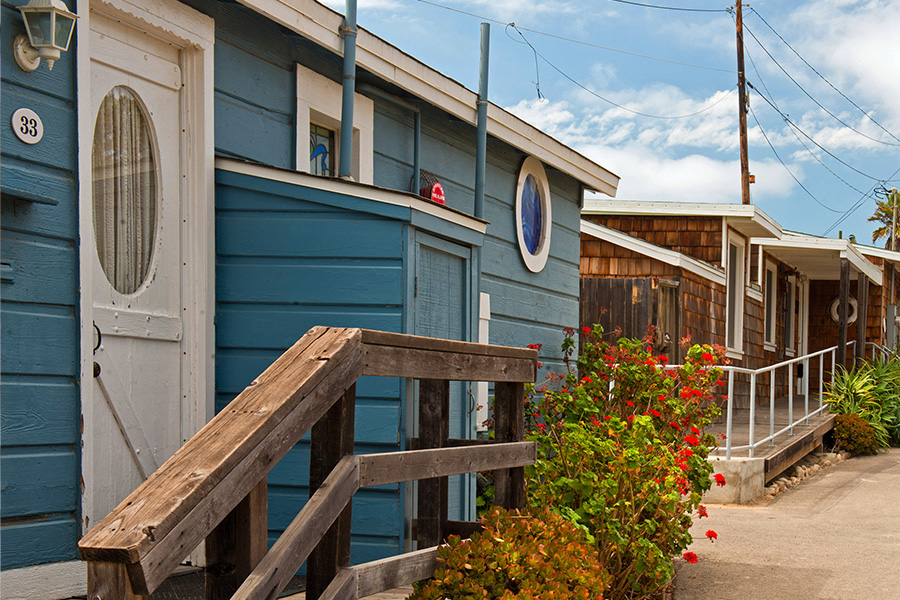 Cottage at Crystal Cove (Courtesy Crystal Cove Beach Cottages)
Explore a historic district on the beach. Abandoned beach cottages, rustic and hidden behind cliffs, border the beach – along with a restaurant, newer beach houses still in use, and tide pools teeming with marine life. And nearby, on the legendary Pacific Coast Highway, is a famous shake shack frequented for it hearty servings and delicious milkshakes. A family visit to the Crystal Cove Historic District, accessible from a parking lot via a tunnel that passes under the PCH, is a charming way to spend a day in Newport Beach. Bring a picnic basket or order burgers, fries and milkshakes at Ruby's Shake Shack; explore the ruins; and go tide pooling. And if one day isn't enough, you can always stay overnight at the family-friendly Crystal Cove Beach Cottages.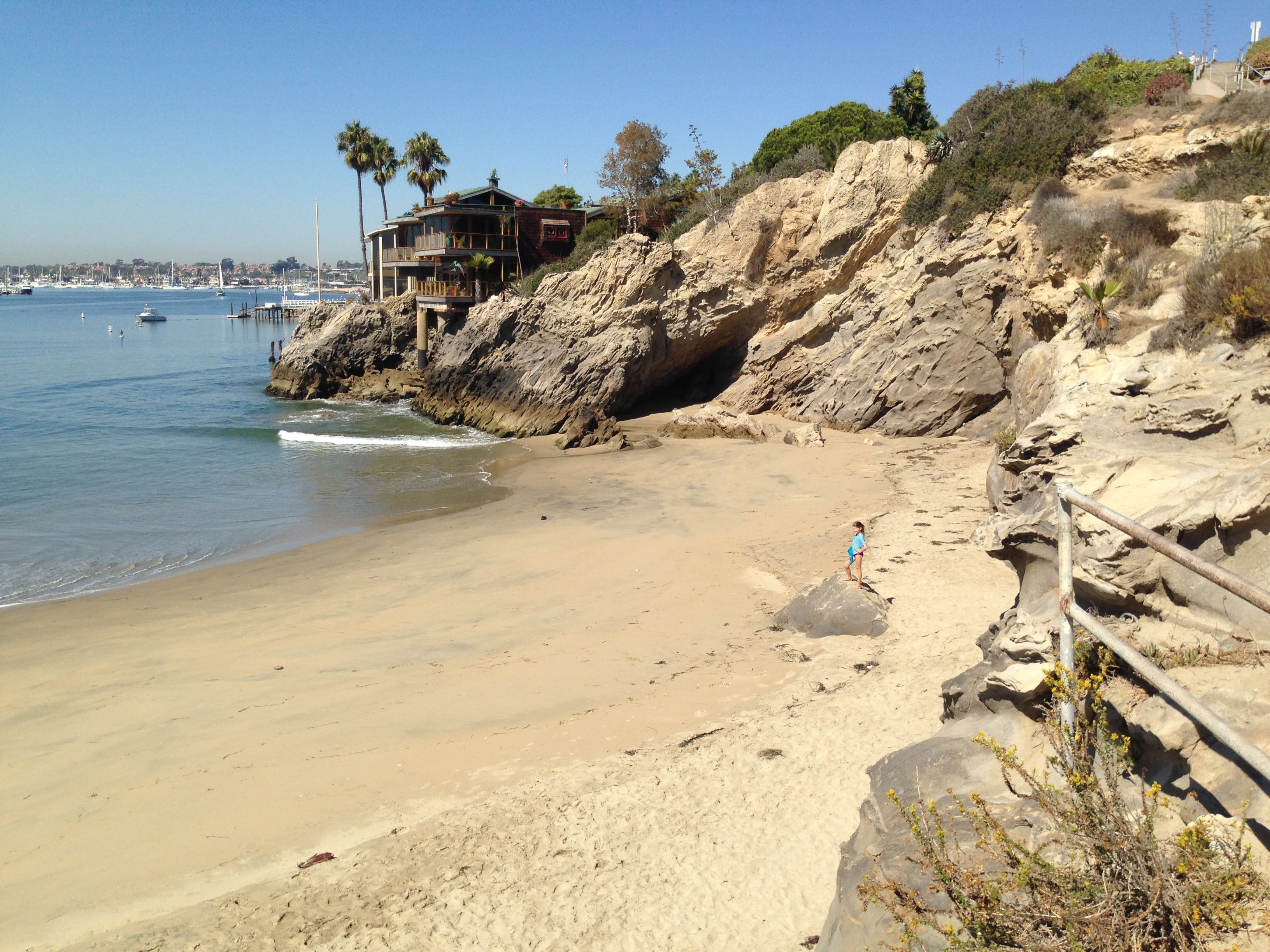 Pirate's Cove (Courtesy Bobbi Schaaf)
Visit a movie location. With such close proximity to the movie capital of the world, it comes as no surprise that one of Newport Beach's most famous attraction has been used as a movie location for several Hollywood movies and TV shows. Halfway between the city and Crystal Cove State Park is Pirate's Cove, best known as the filming location for 60s TV show Gilligan's Island. Despite its impressive résumé, families come here mostly for its charm and its calm waters. And nearby are grassy lawns with shaded areas, barbecue grills and tables for a lovely lunch picnic with the family.
(MORE: California's Most Picturesque Towns to Visit with Kids)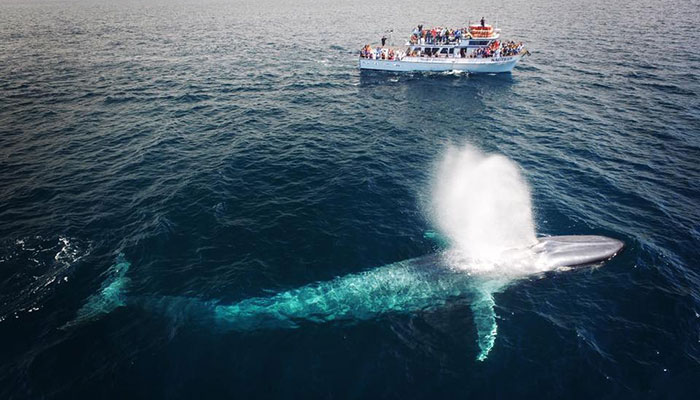 Whale Watch with Newport Whales (Courtesy Newport Whales)
Whale-watch. What's more exciting than witnessing the largest mammals in the world in their natural habitat? Leave the sand behind for a couple of hours and venture out into the deep blue with the kids for a chance to see pods of majestic whales in the wild with the Newport Beach Whale Watching, a whale-watching tour company that operates all year round. From May through November, see giant blue whales as well as finback whales pass along the California coast, and from late December through April, get a chance to witness the annual migration of the California Grays. It's an awe-inspiring experience that the kids will remember forever.
Michelle Rae Uy contributed this to MiniTime. She is a travel writer based in Los Angeles and MiniTime's Head of Content, who spends her free time on adventures and film photography.