Great deals on kid-friendly cruises
By Sonia Esther Soltani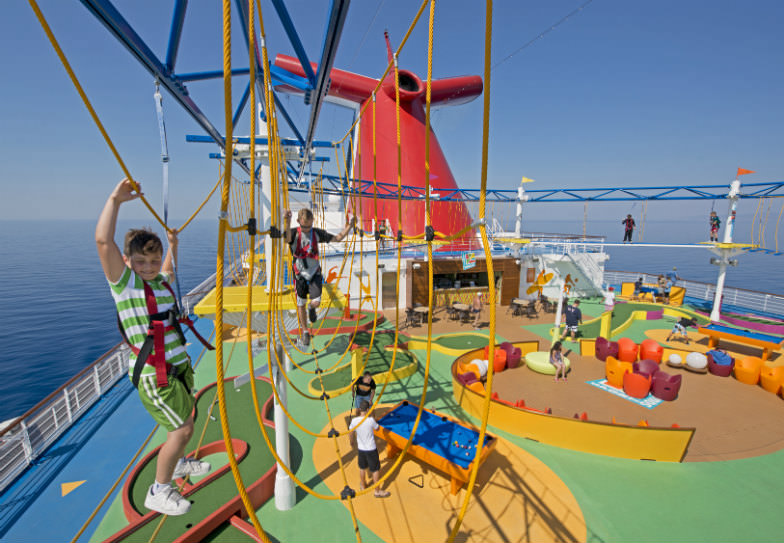 Play area on a Carnival cruise ship (Carnival)
A cruise vacation is the ideal way for families to discover many destinations in a short time, completely hassle-free. Cruise ships offer wonderful kid-friendly amenities from dedicated areas to pools and such a wide range of entertainment there's sometimes not enough time to experience everything on one trip. If your children are pre-school, there are some brilliant deals available and if you're traveling during school holiday there's also excellent offers to ensure a memorable journey at a great price.
Norwegian Cruise Line
Add the All-Inclusive package to your cruise for all 2015 sailings from three to 14 days and you'll receive 10 percent off the cruise fare. The package, available for all stateroom categories, valued at more than $2,400 but costing $899 per person for a seven-day cruise, includes many treats. Among these are dining and beverage packages, shore excursion credit of up to $200 per person, pre-paid daily service charges, a 250-minute Internet package per person, and more. Prices for a seven-day cruise start from $419 per person. Featured destinations are Florida, Western Caribbean, Eastern Caribbean, and the Bahamas.
The All-Inclusive package is available through Sept. 30 for all 2015 sailings. Call Norwegian at 888-NCL-CRUISE (625-2784) or visit Norwegian Cruise Line.
(MORE: Find kid-friendly attractions to see in the Caribbean.)
Carnival
The cruise line has launched its Shore Excursion Best Price Guarantee ensuring guests to pay the lowest price on excursions. If guests find an identical tour offered by another operator they will be awarded a credit to their shipboard representing 110 percent of the difference. Current offers include a four-day cruise on Carnival Ecstasy out of Miami to Key West and Cozumel from $139 per person, representing a 50 percent saving and a seven-day cruise on Carnival Conquest out of Miami taking in the Western Caribbean from $229 per person with a 40 percent saving.
Starting rates for interior cabins for a family of four. Rates are subject to change and taxes, fees and port expenses are not included. Call 1-800-CARNIVAL or visit Carnival.
Costa Cruises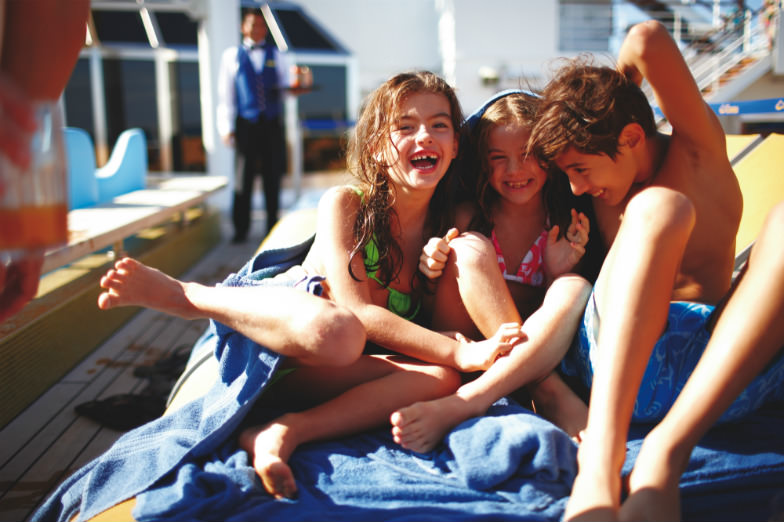 Kids on a Costa cruise ship (Costa Cruises)
Enjoy free upgrades when Italian ships Costa Luminosa and Costa Mediterranea reposition to Miami in December. If you book a 10,11 or 12-night cruise you could stay in an oceanview cabin for the price of an interior or in a verandah cabin for the price of an oceanview. The cruise line also offers reduced deposits to help travelers plan their winter and spring cruise break.
Destinations covered include the Eastern, Western, and Southern Caribbean. Call 800-GO-COSTA or visit Costa Cruises.
Disney Cruise Line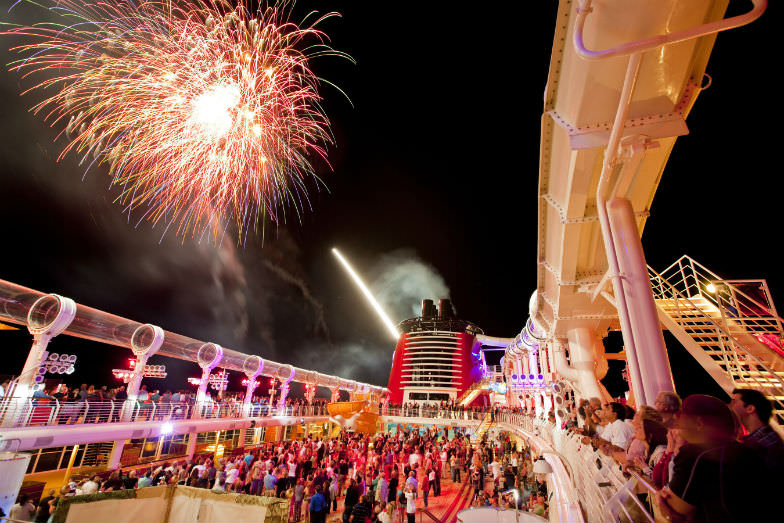 Spectacular fireworks to end the day on a Disney cruise (Disney Cruise Line)
For families that want to vacation in the Caribbean on a Disney-themed ship, Disney Cruise Line has introduced new lower fares on its five-night cruises on Disney Wonder departing from Miami and seven-night on Disney Fantasy from Port Canaveral. Lower rates also apply if you're a Florida resident. Prices start at $125 per person, per night.
Call 800-370-8046 or visit Disney Cruise Line.
(MORE: Prefer to stay on land? Find money-saving deals on non-cruise family vacations.)
Princess Cruises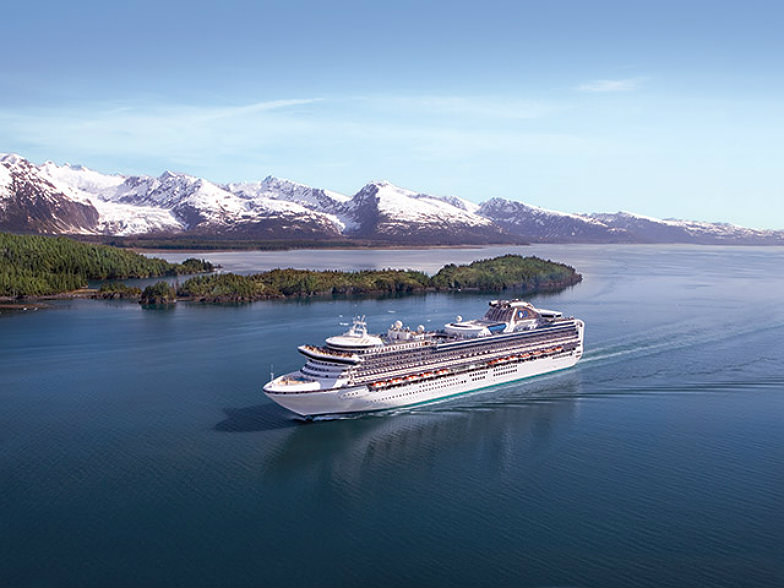 Princess Cruise in Alaska (Princess Cruises)
If you're planning to journey to Europe, Alaska or Japan, the cruise line's 3 for FREE Sales Event might lure you in. As part of the deal you'll receive a free stateroom location upgrade, up to $200 shore excursion spending money as well as $100 onboard spending money. A $100 bonus shore excursion spending money and up to $50 bonus onboard spending money are offered when you book a third and fourth guest.
Call 800-774-6237 or visit Princess Cruise.
Sonia Esther Soltani contributed this to MiniTime.