Free Things to do in Tampa
By Suzannah DiMarzio
Suzannah DiMarzio is a Disney-obsessed mom of three who writes frequently about pixie dust in her blog, ZannaLand.com. Here are five of her favorite free things to do with kids in her hometown of Tampa:
Manatee Viewing Center: I was so excited to discover this gem, located at Tampa Electric's Big Bend Power Station. It's no longer necessary to trek to Sea World or Epcot to view Florida's majestic mascots-of-the-sea. Manatees only appear when water temperatures drop below 68º, so the viewing center is open from November 1 to April 15, 10am to 5pm (closed some holidays). The site also features a tidal walkway where you can view native Floridan birds and plants, butterfly gardens, and more.
The Art Spot: This free drop-in art program for children takes place at the Tampa Museum of Art every Saturday from 10am until 2pm. No registration is required. Children tour the galleries before taking part in a different self-guided activity each week in the museum's classroom.
Sunbird Seabird Sanctuary: At any given time, guests can see more than 600 wild birds in the sanctuary, which operates as the largest non-profit wild bird hospital center in the state. Located directly on Gulf Beach in nearby Indian Shores, it is open 365 days a year from 9am until sunset and is accessible to strollers and wheelchairs. Free guided tours are offered Wednesdays and Saturdays at 2pm.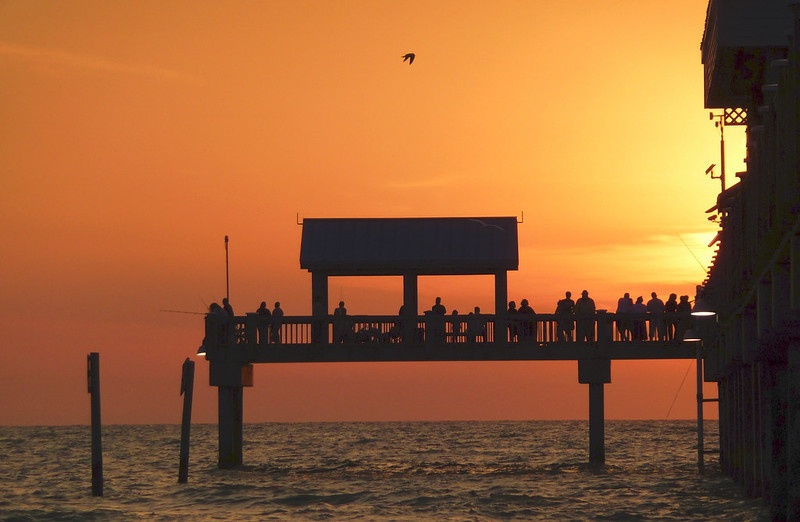 Creative Arts Theatre: The city's resident professional children's theater company performs at local libraries and recreational sites throughout Tampa, giving engaging puppet shows that are usually based on classic children's literature. The performers range from hand-puppets to 9-foot body puppets and live actors, with original music and dance and a repertoire of over 125 different stories. More than one million children and their families have enjoyed seeing the ensemble bring stories to life.
Sunsets at Pier 60: Florida is known for its beautiful beaches, and Tampa Bay has more than its fair share. For my family, Clearwater Beach is a standout for its kid-friendly atmosphere. Along its three miles of white sand, families will find plentiful amenities, such as beach showers, restrooms, concessions, cabanas, umbrella rentals, metered parking, and a low-cost trolley that shuttles visitors to the Clearwater Marine Aquarium and other stops. Come in the evening for Sunsets at Pier 60, a free nightly family event which features free live entertainment, street performers, and artisans.