Family-friendly theme park ride
By Michelle Rae Uy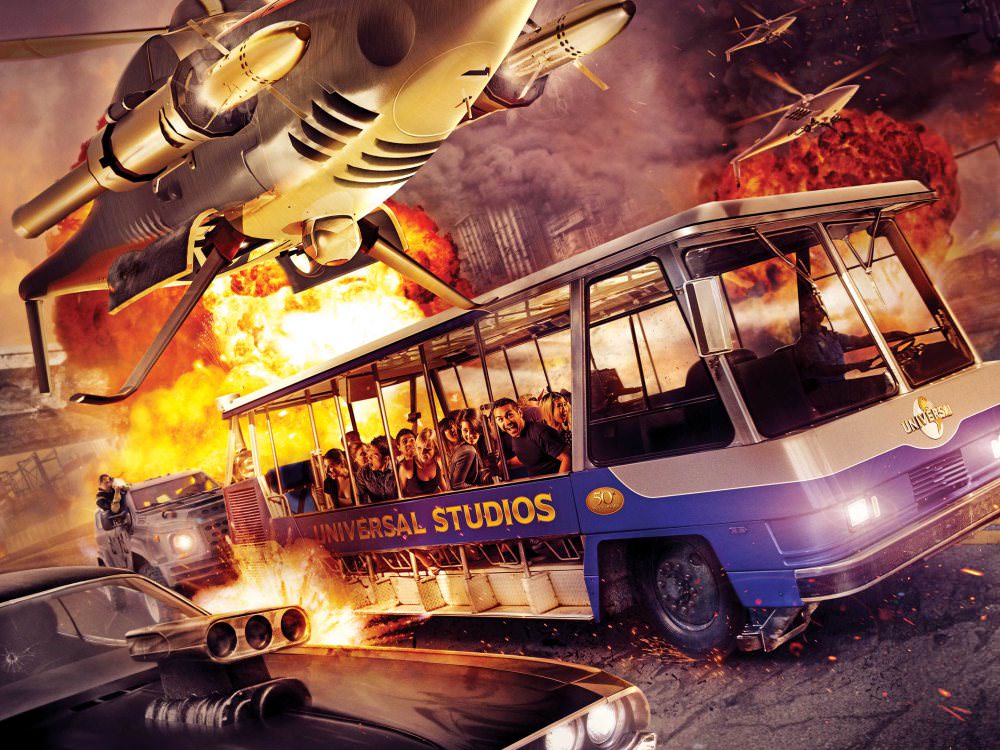 "Fast & Furious – Supercharged" at Universal Studios Hollywood (Courtesy Universal Studios Hollywood)
Sizzling celebrities. High speeds. Explosions. A car flying in the air and through a billboard. Universal Studios Hollywood certainly welcomed the latest family-friendly addition to Los Angeles' favorite theme park with a bang!
Tuesday, June 23, saw the launch of the new Universal Studios ride, "Fast & Furious – Supercharged," and fans of the movies as well as families with kids are in for the ride of their lives.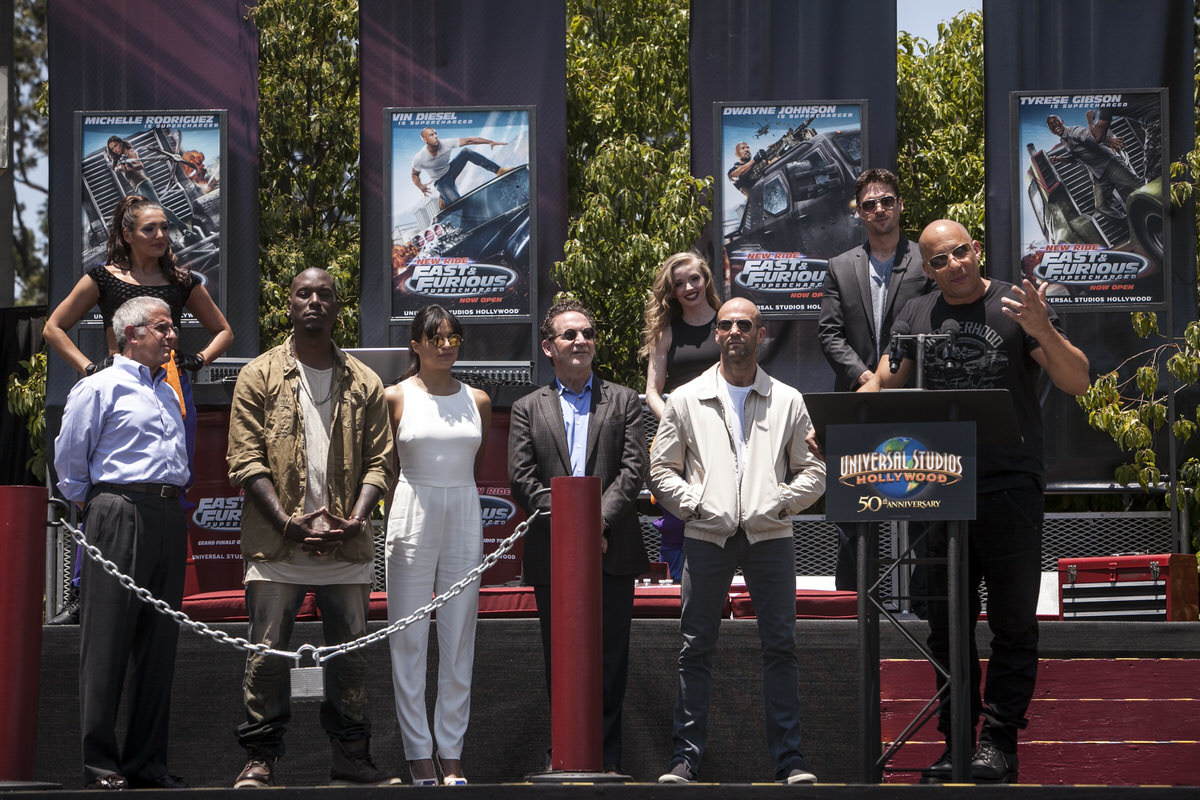 Fast & Furious 7 cast opens the new ride. (Courtesy Universal Studios Hollywood)
The high-octane but very kid-friendly adventure is an exciting hydraulic motion-based ride pumped with adrenaline, state-of-the-art 3D audio and 3D-HD imagery systems, other sensory special effects, and the world's longest and most expansive 360-degree screen. The ride features some of the stars from one of the biggest movie franchises in history, including Vin Diesel, Michelle Rodriguez, and Tyrese Gibson, who all reprise their roles to fight the bad guys in an exhilarating car chase!
Expect rockets, debris, bullets flying and explosions as you get caught in the midst of all the action. And get ready to get a little wet. The best part? Dwayne Johnson, who plays DSS agent Luke Hobbs in the franchise, joins them with big guns blazing!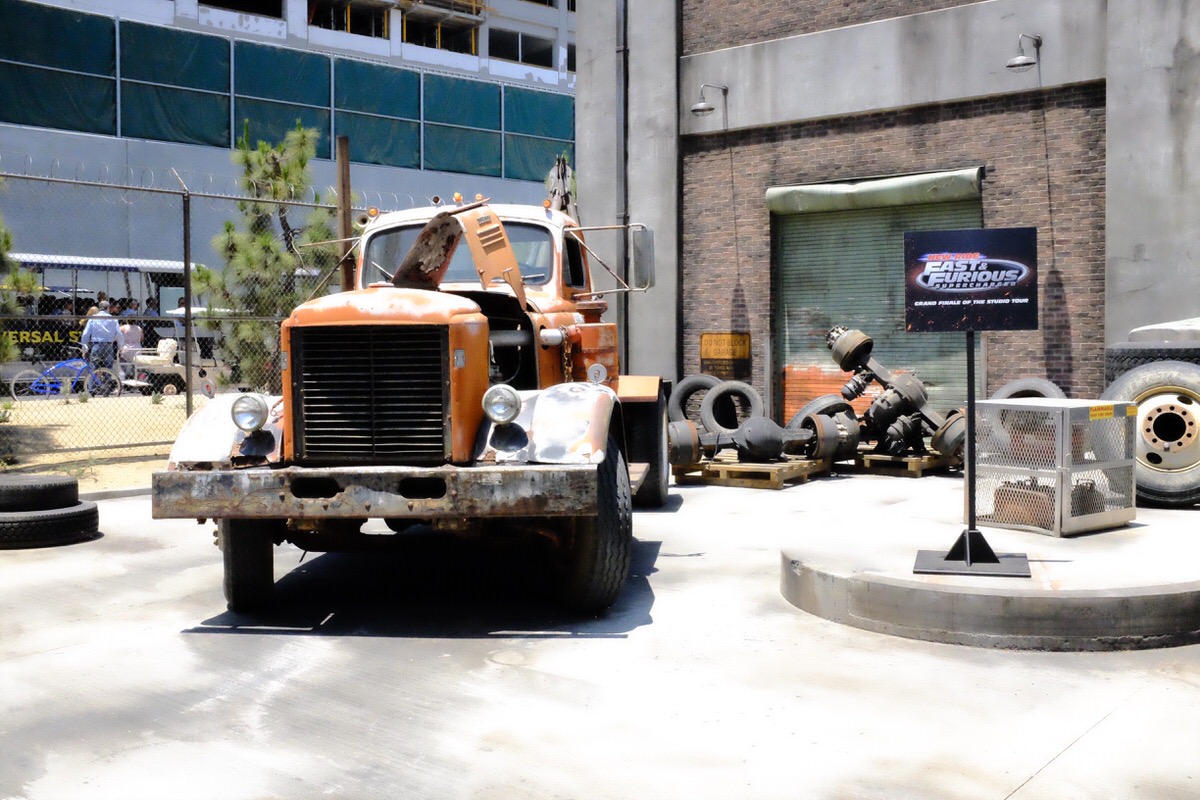 "Fast & Furious – Supercharged" ride entrance. (Photo: Michelle Rae Uy)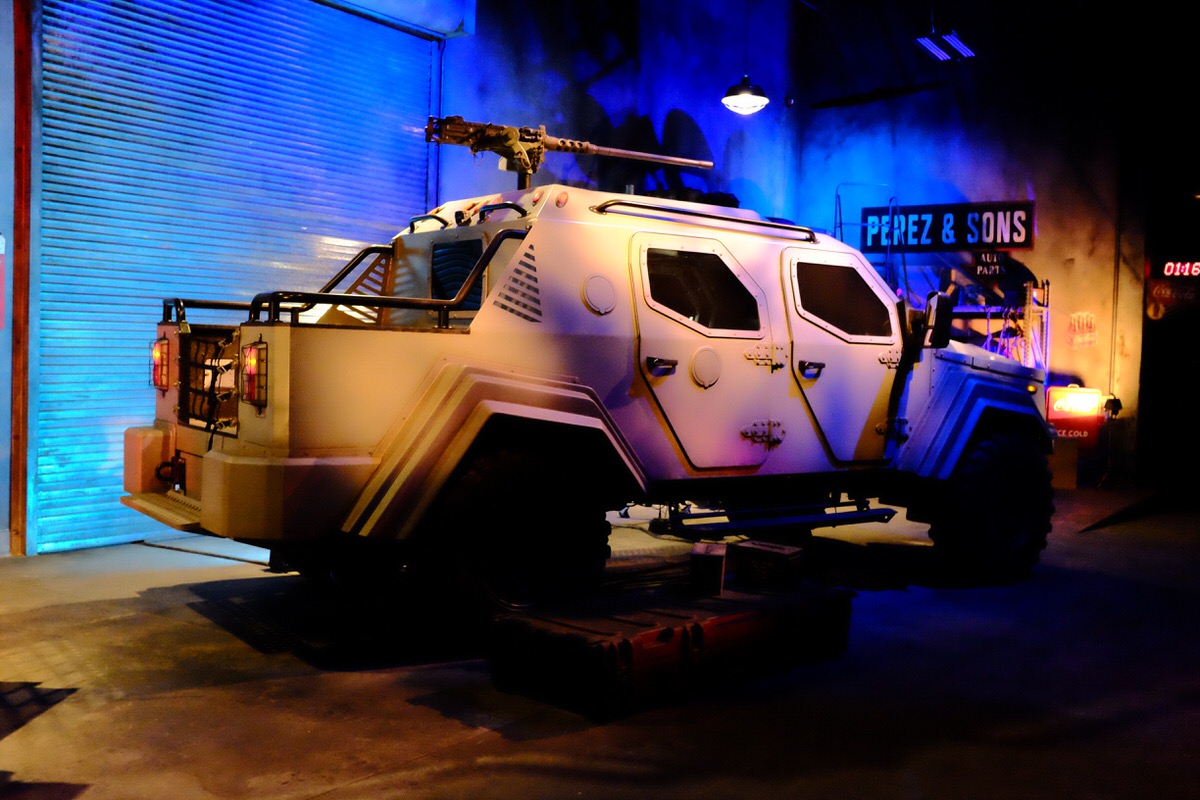 Inside "Fast & Furious – Supercharged" (Photo: Michelle Rae Uy)
Kids, teens and adults will truly be impressed with this new ride that Vin Diesel himself called, "…incredible, ….really remarkable. It's not like anything I've ever seen."
"Fast & Furious – Supercharged" is expected to become a mega-hit like its big screen counterparts. It joins the ranks of War of the Worlds, Desperate Housewives, Psycho, Jaws, and other Universal Pictures hits as it now serves as the epic conclusion to the park's popular Studio Tour, which attracts people young and old from all parts of the world. It is set to open to the park goers on June 24, 2015.
So what are you waiting for? Rev your engines, fasten your seatbelts, and race to Universal Studios Hollywood now for this thrilling ride!
Michelle Rae Uy contributed this to MiniTime. She is a travel writer based in Los Angeles and MiniTime's Head of Content, who spends her free time on adventures and film photography.