From scenic train rides to the more thrilling roller coaster rides and simulators, here are some latest additions to our beloved theme parks around the country.
By Sonia Esther Soltani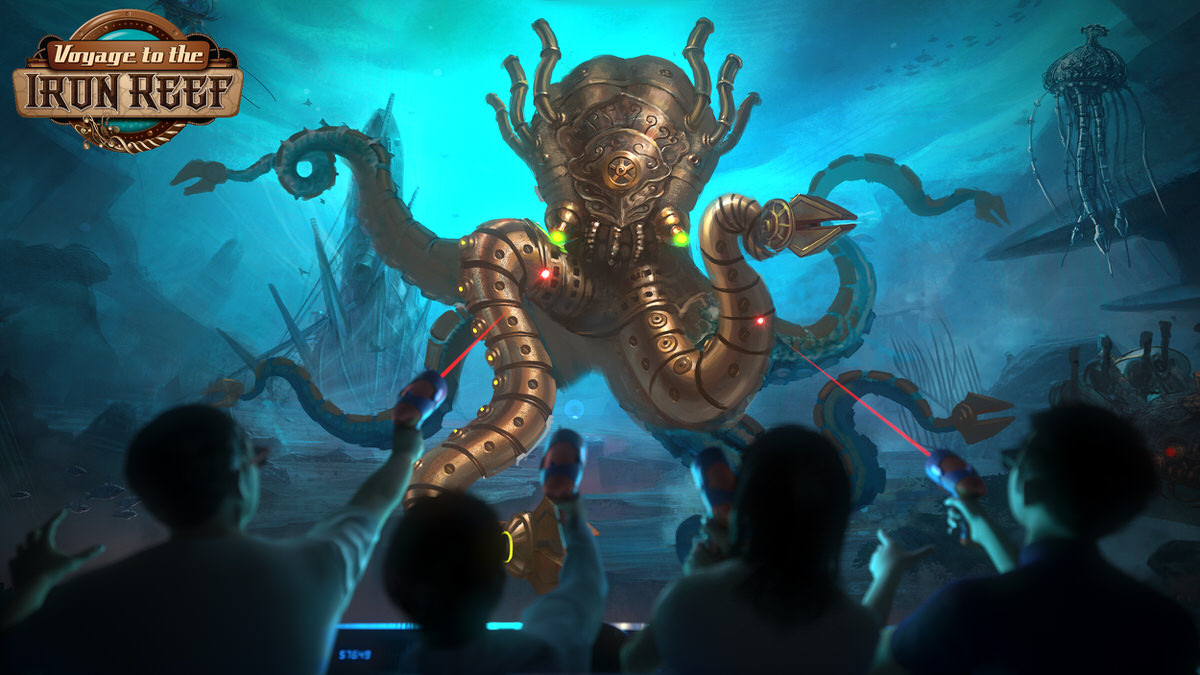 Knott's Berry Farm's Voyage to the Iron Reef (Courtesy IAAPA)
If you thought roller coasters couldn't get more thrilling, this year's new launches prove designers had some extra tricks up their sleeves to create mind-blowing attractions. Combining cutting edge technology, spectacular graphics and the kids' favorite characters, these innovative attractions can be found at theme parks around the US. So get ready for ground-breaking roller coasters, guest-immersive dark rides, and many more family-friendly experiences!
CALIFORNIA
To celebrate its 50th anniversary, Universal Studios Hollywood has enhanced its Universal Studios Hollywood Studio Tour, which now ends with the new 50,000-square-foot "Fast & Furious Supercharged" motion simulator. A tunnel-like movie screen creates a 3-D experience based on the popular and highly-rated movie franchise.
Knott's Berry Farm in Buena Park launches a new 3-D interactive dark ride, "Voyage to the Iron Reef." Aboard submarine-inspired vehicles, visitors take part in a four-minute adventure into the Iron Reef.
The newly created "Twisted Colossus" wood hybrid coaster makes its debut at Six Flags Magic Mountain near Los Angeles. The four-minute ride takes visitors along nearly 5,000 feet of track where two trains are there at the same time and, at certain points, will appear as if they are interacting with one another!
FLORIDA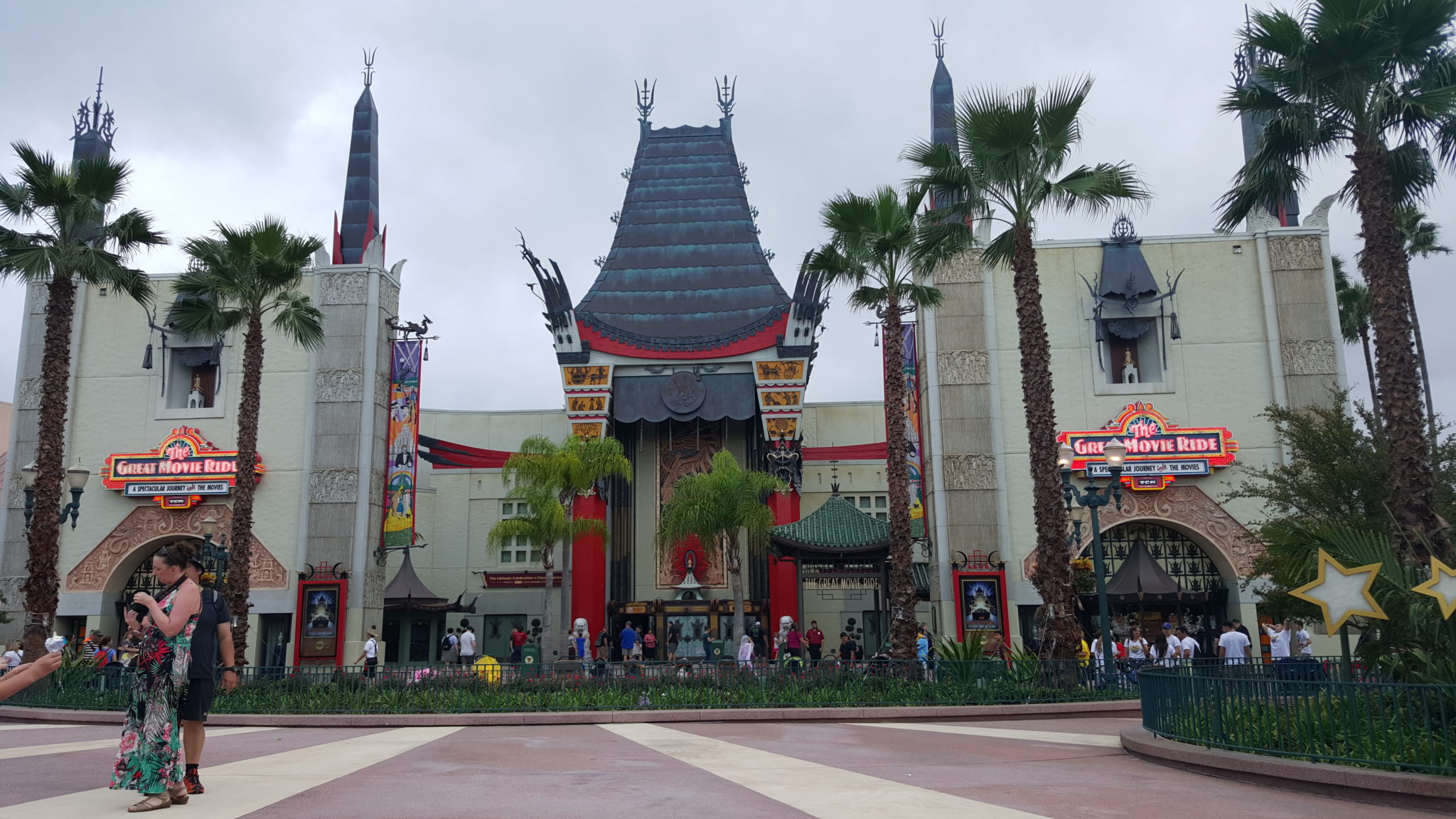 Disney's Hollywood Studios' The Great Movie Ride (Courtesy Disney)
Disney's Hollywood Studios has partnered with Turner Classic Movies to redesign "The Great Movie Ride" through which families can journey through the history of movie classics.
TEXAS
"Batman: The Ride," a 4D spinning wing coaster sending visitors up a 120-foot elevator-type lift before releasing them on a multi-sensory journey has launched at Six Flags Fiesta Texas in San Antonio. Featuring a full-scale Batmobile, Bat Signal, and other special effects, the ride includes six head-over-heels spins aided by new magnetic technology as well as two beyond-vertical freefalls.
ZDT's Amusement Park in Seguin unveils the first wooden shuttle coaster to be built in more than a century. Locomotive-themed "Switchback" runs two trains simultaneously.
PENNSYLVANIA
Hersheypark has launched the "Laff Trakk Indoor Coaster," a 70-second-long ride experience inspired by old funhouses. The ride features a 1,400-foot steel track, high-banked curves, camelback air time hills and curves, an Immelman turn and of course, a classic hall of mirrors.
NORTH CAROLINA
Carowinds has a new 325-foot-tall "Fury 325" giga coaster that reaches speeds up to 95 mph through a series of hills, curves, and quick transitions along a 6,602-foot track. Another addition is "Slingshot," a two-person attraction in which a pair of cables catapults riders nearly 300 feet into the air at speeds up to 60 mph.
INDIANA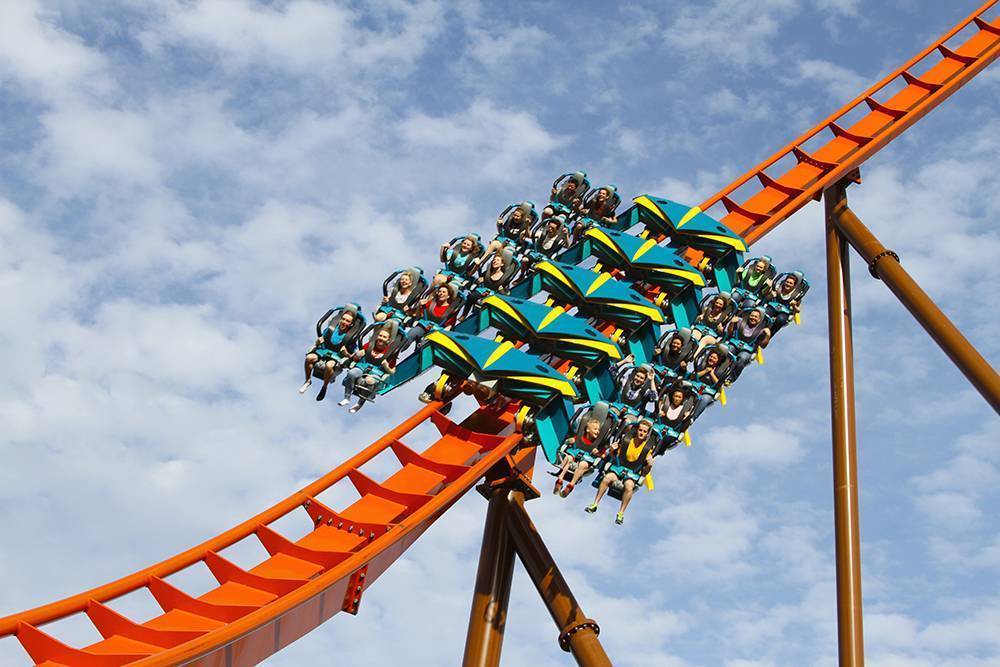 Holiday World's Thunderbird (Phooto: holidayworld.com)
A brand new launching wing coaster appears at Holiday World and Splashin' Safari. "Thunderbird" features a zero-to-60-mph launch followed by multiple inversions, including a barrel roll, a 14-story-Immelmann loop, and another loop 125 feet in the air.
KENTUCKY
At Kentucky Kingdom in Louisville, it's not one but five new rides which are launched this year including "T3-Terror to the Third Power" roller coaster, "Raging River Raft Ride," "Enterprise" Ferris wheel, the 130-foot-tall "SkyCatcher" swinging gondola attraction, and the 360-degree rotating pendulum "Cyclos."
WASHINGTON, D.C.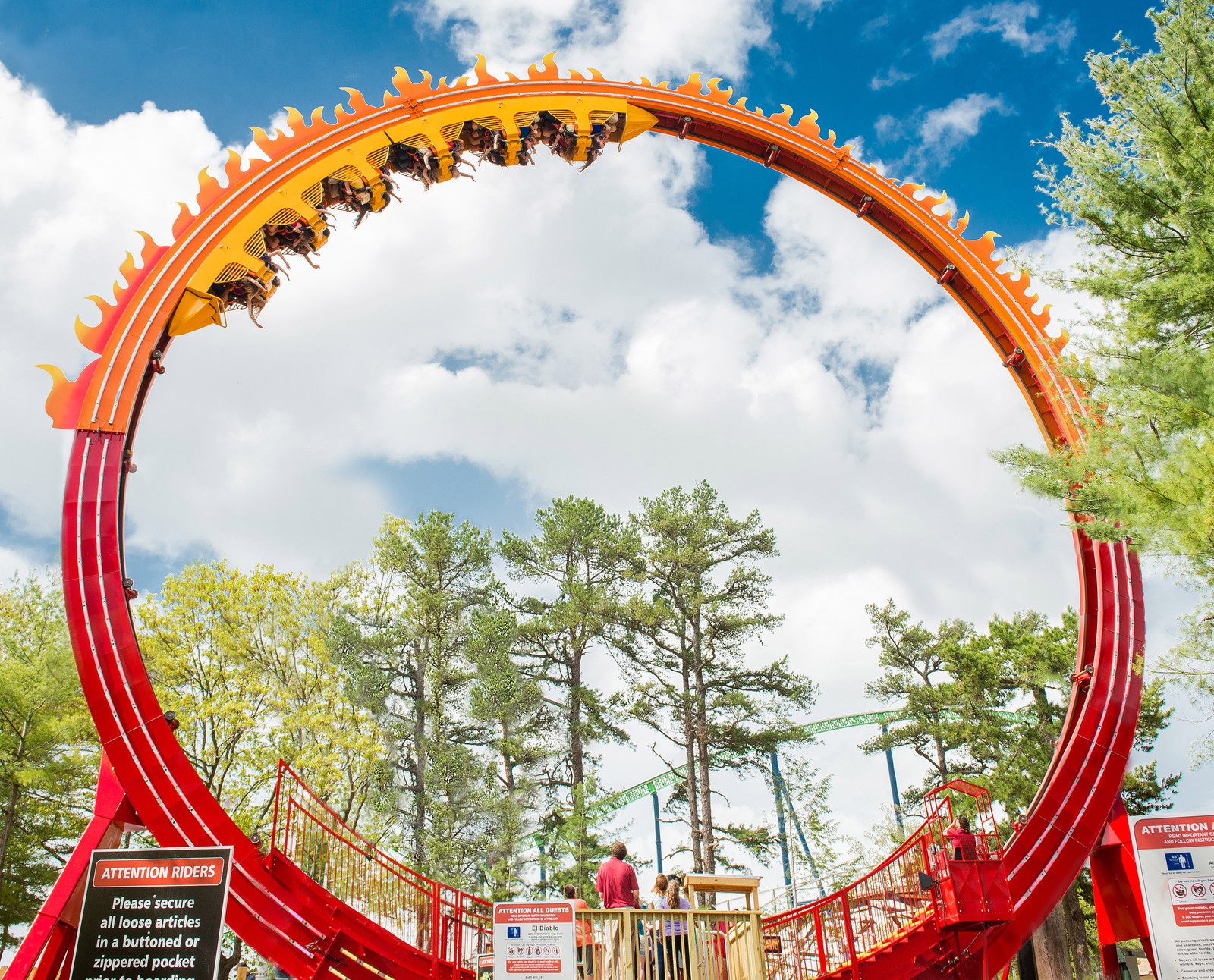 Six Flags America's Bourbon Street Fireball (Photo: Ronwyatt)
The "Bourbon Street Fireball" roller coaster has been introduced at Six Flags America, taking two dozens riders backward and forward through a 70-foot-tall, 360-degree loop.
(MORE: On the budget? We've got great vacation deals on theme parks for you!)
MASSACHUSETTS
Fans of "Thomas & Friends will head off to Edaville USA that has opened a 11.5-acre Thomas Land, featuring 14 rides including a 20-minute long, scenic train ride on a life-sized Thomas the Tank Engine.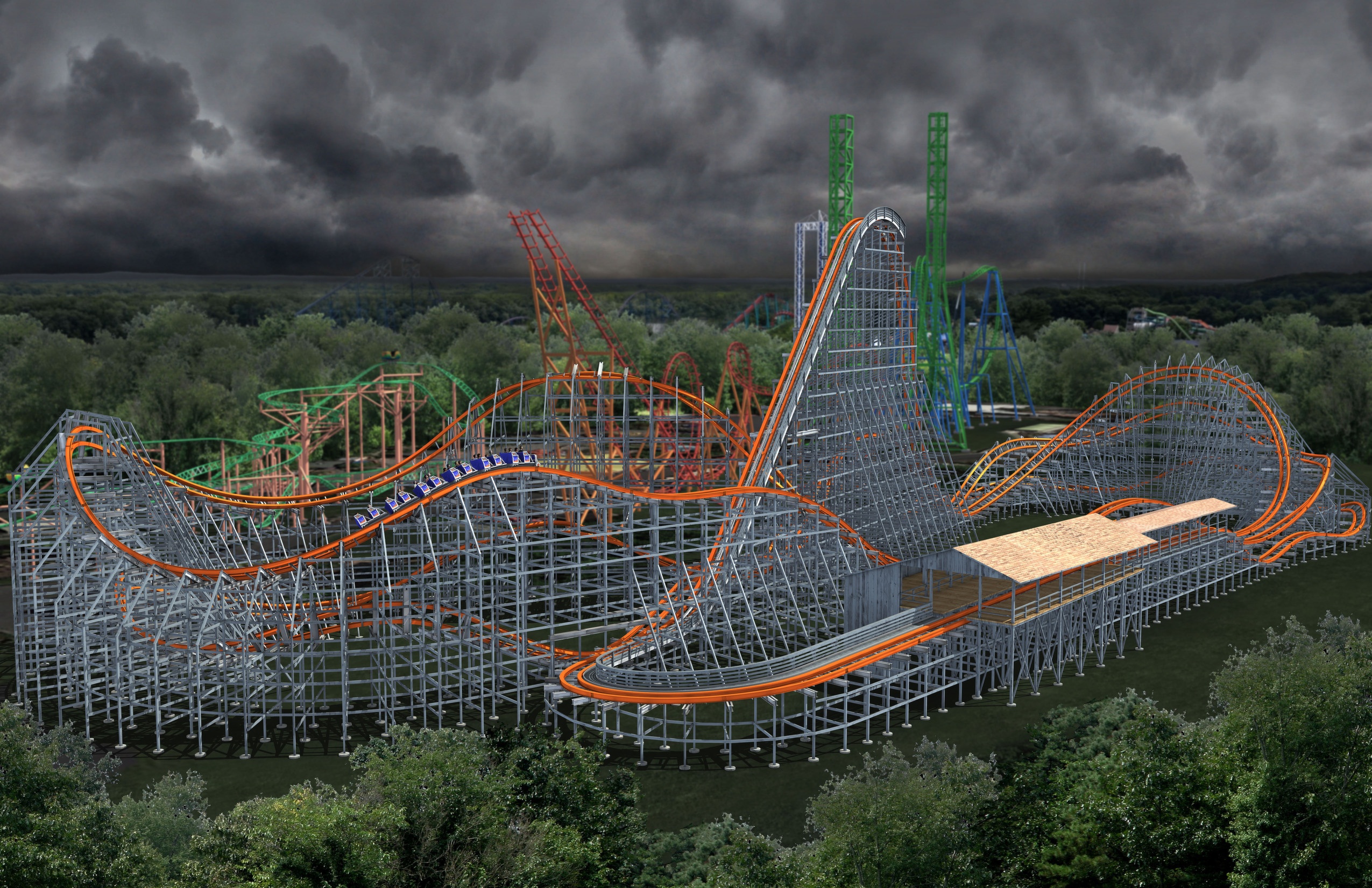 Six Flags New England's Wicked Cyclone (Photo: sfneonline.org)
Six Flags New England unveils the "Wicked Cyclone" wood hybrid coaster that features a 109-foot hill, a 200-degree stall, and two zero-G rolls along a 3,320 feet track at a top speed of 55 mph.
UTAH
A scary name for an adrenaline-packed ride, the "Cannibal" roller coaster at Lagoon Park takes visitors up 208 feet on a vertical lift before a freefall at an angle of 116 degrees into an underground tunnel.
For more attraction and theme park openings around the US, check the International Association of Amusement Parks and Attractions (IAAPA) website.
Sonia Esther Soltani contributed this to MiniTime. She's traveled to over 30 countries and specializes in food, wellbeing and culture.