Family cruise port in Haiti
By Mimi Slawoff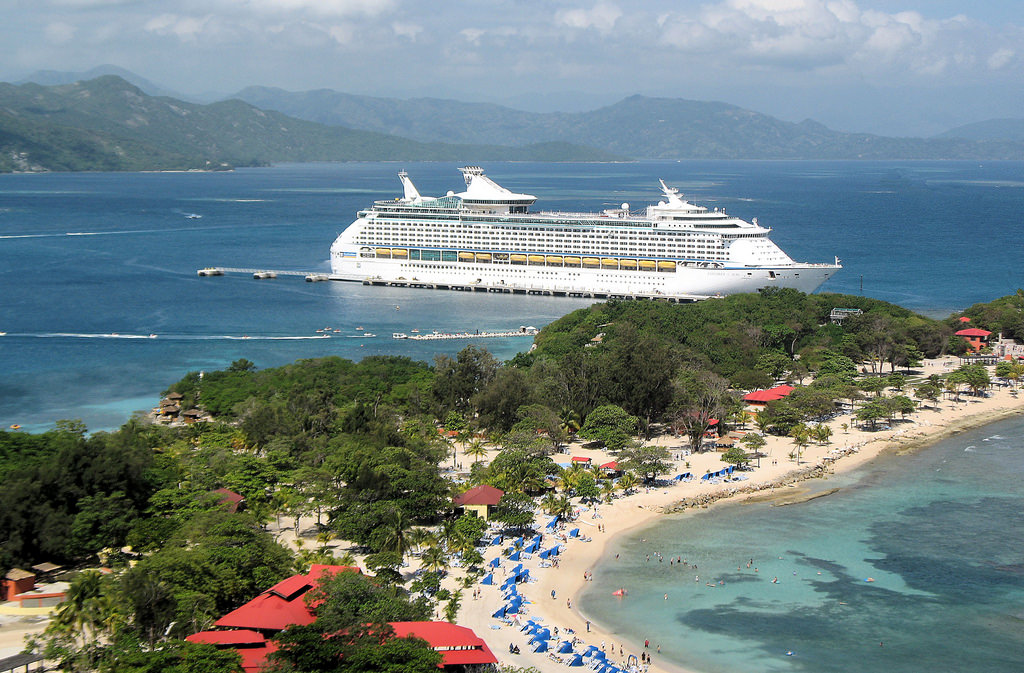 View from Labadee's Dragons Flight platform before taking the zip line down (Flickr: Dale Morton)
From a coaster through a forest to a zip line over the ocean, a unique mix of family-friendly adventures await visitors in Labadee, in northern Haiti on the island of Hispaniola. Access to this peninsula is only available to passengers on a Royal Caribbean cruise to the Western Caribbean, which includes calls in Jamaica, Grand Cayman and Cozumel.
In Labadee, families can relax and swim at four, kid-friendly beaches and participate in thrilling land and water attractions. Since the private peninsula is an extension of the ship, a generous buffet lunch and island shuttle service are complimentary. Use your ship's sail card for buying drinks at the island bar.
Here's a sampling of the top five kid-friendly activities available as shore excursions in Labadee.
(MORE: Shrek & Pals Entertain Kids with Royal Caribbean & Universal Orlando)
Arawak Aqua Park
Climb, jump, bounce and slide down large floating trampolines, water slides, obstacle courses and other giant water toys — some shaped like icebergs. Don't be surprised if your kids are better than you on these bobbing inflatables. Life jackets are provided for the aqua park, but guests must be able to swim. Minimum age: 4.
Dragon's Tail Coaster
Dragon's Tail Coaster (Courtesy Theme Park Review)
This unique coaster consists of bobsled-style coasters that hold up to two riders as on smooth tracks through Santa Maria Mountain. Use your brakes to control your speed as you coast through beautiful scenery with forest and ocean views. Whoosh down the mountain at 30 miles per hour. You can buy a combination ticket for the coaster and aqua park. Minimum age: 5.
Dragon's Breath Flight Line
Perhaps the best attraction on the island, this 2,600-long zip line starts on a take-off point 500 feet above Labadee's beaches and sweeps riders over the ocean, so close toward the end you think your feet will touch water (but they don't). The exhilarating experience and stunning views are not to be missed. Before zip lining there's a flight briefing and orientation, and participants practice swinging on a short zip line. Minimum height: 60 inches.
Dragon's Splash Water Slide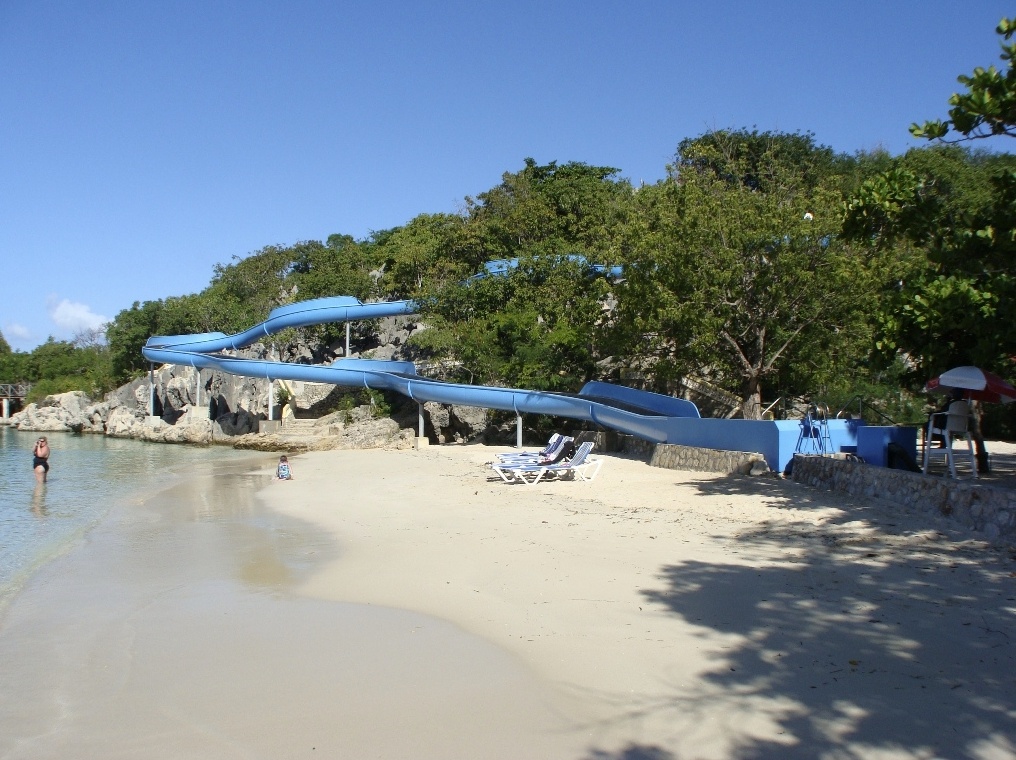 Dragon's Splash Water Slide (Courtesy Royal Caribbean)
A short walk through Columbus Cove's vegetative forest leads to the head of the dragon, a 300-foot long saltwater slide that dumps you in a splash zone. Your ticket for this ride is valid all day. Minimum age: 7.
(MORE: Fun Things to Do in Punta Cana for Families)
Parasailing
Soar 400 feet above the Caribbean and enjoy a bird's eye-view of the Haitian coastline. Everyone flies tandem. The flight time is about six minutes. Minimum age: 12.
Mimi Slawoff of Planetfamilytravel contributed this to MiniTime. She is a Los Angeles-based journalist and a seasoned family travel expert who explores the world with her three children and writes about their journeys.