Free Things to do in San Antonio
By Sarah Vernetti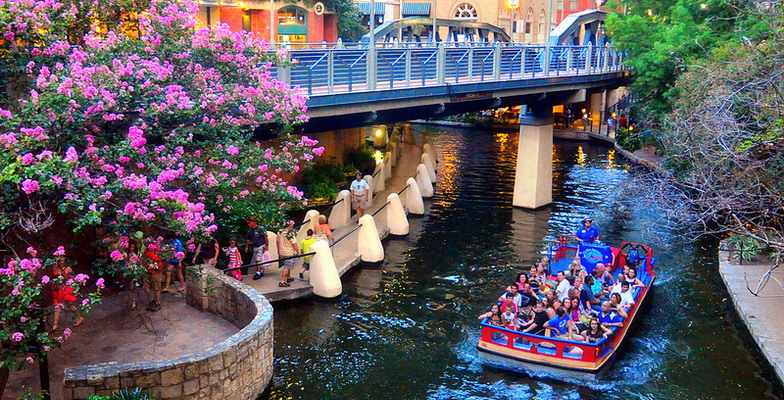 flickr:roberthensley
Sarah Vernetti is a mom and military wife who blogs about her family's adventures in WanderingOff.com. Here she shares five free things to do with kids in her hometown of San Antonio, adding, "We love this city, and these spots are both free and fun!"
Japanese Tea Garden at Brackenridge Park: This a pleasant surprise for those who expect this part of Texas to look dry and desert-like. Instead, what you find is lush and peaceful. The lily pond, which is filled with colorful fish, is entertaining for kids of all ages. Little ones will also enjoy walking over the stone bridges and climbing the stairs to the pavilion area, which overlooks the garden. After exploring the garden, check out the rest of Brackenridge Park. You'll find tall shade trees, old stone bridges, and lots of friendly ducks and geese hanging out in the San Antonio River.
San Antonio River Walk: Located below street level, the winding walkways hug the river, making it a peaceful place even when crowded. This is a great place for peoplewatching, plus there are lots of kid-friendly restaurants with outdoor seating. One piece of advice for those travelling with small children: consider using a stroller. Many areas of the river walk don't have a guardrail, and it would be very easy for a distracted little one to fall into the river.
The Alamo: No visit to San Antonio is complete without a visit to the Alamo, the old Spanish mission where the Battle of the Alamo was fought. Although lines can be long during the summer, the pedestrianized road in front of the building offers plenty of open space for children to play while you wait. Also, there's an ice cream shop right across the street. Enjoy a nice evening out with the kids: eat your ice cream in front of the Alamo and see what the building looks like when it's all lit up. (The Alamo is closed at night, so this is a great option if you've already spent time inside or want to skip the long lines and simply enjoy the building's exterior.)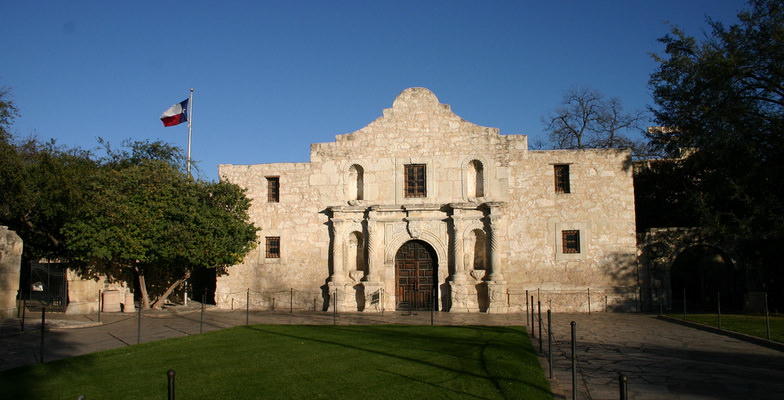 flickr:silvery
Orsinger County Park: This park has it all: swings, climbing structures with bridges and slides, a large sandbox—and one other important factor, especially if you're visiting San Antonio in summer—lots of shade! You'll also find picnic tables, restroom facilities, and a walking trail.
Cibolo Nature Center: Plan a daytrip to nearby Boerne, located in the scenic Texas Hill Country, 30 miles northwest of San Antonio. After the big city excitement of San Antonio, this is a great place to explore the Texas wilderness. The nature center includes a variety of landscapes from forested land to prairies to marshes. This is a great learning experience for older children, and younger kids will love all of the open space in which to roam.