Offbeat kid-friendly attractions in Los Angeles
By Sophia LaMonica
Los Angeles sunset (Flickr: Neil Kremer)
At first glance, the urban sprawl of Los Angeles belies its lighter side, where just off the main thoroughfares you'll discover some refreshing respites and plenty of places to play. Among the kid-friendly attractions are waterfalls, paddle boards, haunted houses and easy hiking trails.
Seeking out these five off the beaten track spots is a sure-fire way to have the whole family singing the city's praises.
(MORE: Family-Friendly Los Angeles Hotels That Are Celebrity Hot Spots)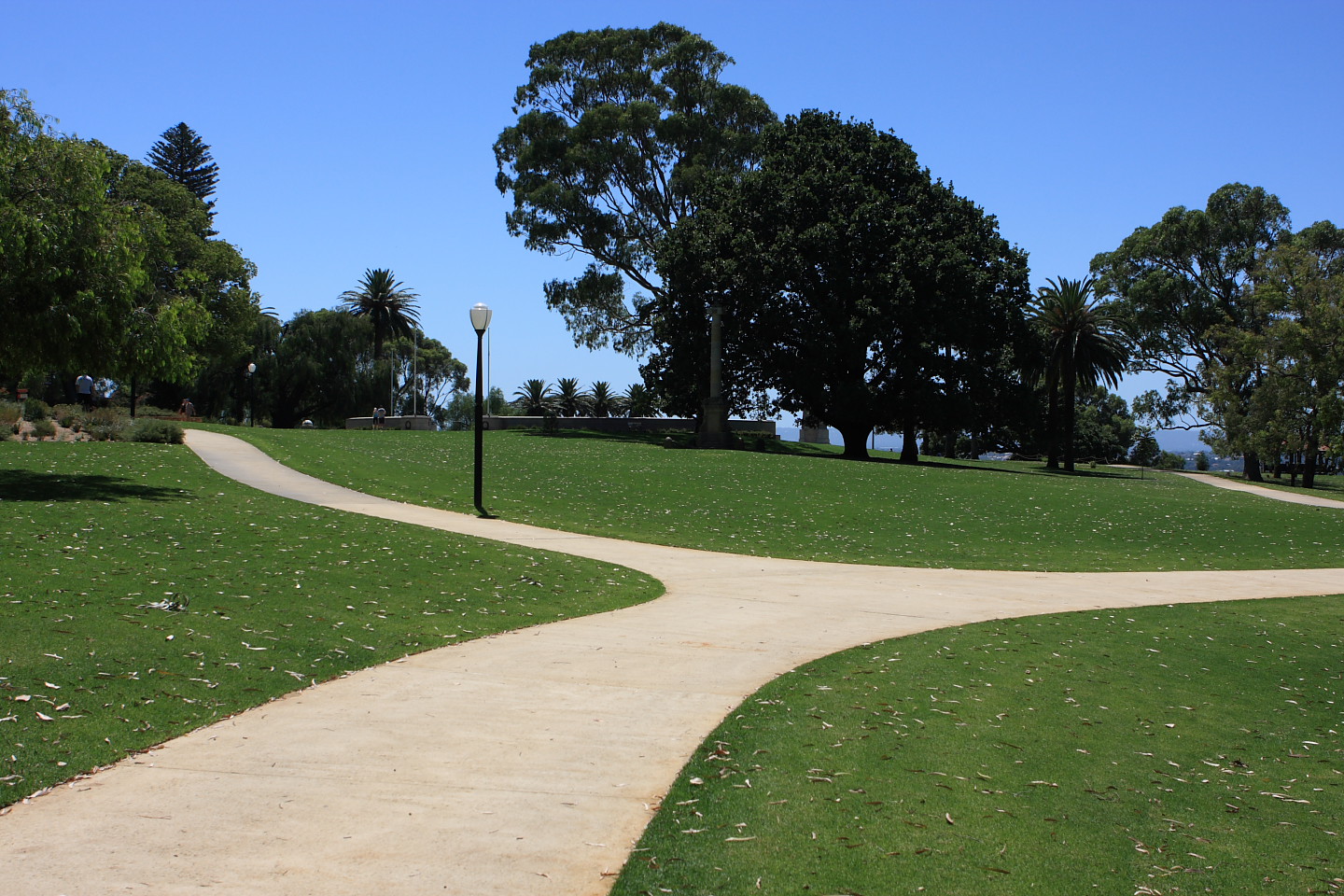 Kings Road Park (Flickr: Nicholas Lukman)
All but hidden from view between two towering apartment buildings, the small dog and little kid-friendly Kings Road Park is a green oasis just waiting to be enjoyed with the whole family. A pint-sized stone infinity fountain in front gives way to a gurgling waterfall of coral and shaded by a peach palm tree, making this park feel almost more Costa Rican than Californian. Rotating public art displays are installed on a grassy knoll behind the playground structure. Kings Road Park is located between Santa Monica Blvd. and Willoughby Ave in West Hollywood, CA 90069.
Bill Botts Field & Fulcrum Ropes Course takes the playground experience to new heights. At street level, there are grassy and sandy areas with especially kid-friendly attractions like toddler equipment with a cool water element and a jungle gym with a gyrosphere for bigger kids. Rising above the park, a wooden trail surrounded by views of the city wends its way up to baseball fields and more panoramic views. Along the way stands a fifty-foot climbing wall, part of the only Fulcrum challenge course located in a public park on the West Coast. Find this seriously awesome place at the south end of Duquesne Ave in Culver City, CA 90232.
Far from the madding crowds of Venice and Santa Monica, Mother's Beach sits sheltered in a protected harbor of Marina del Rey with calm, shallow waters are ideal for paddle boarding and toe dipping. Amenities for kids abound, including a playground with three swing sets, and family-friendly eateries like the Cheesecake Factory are just a stone's throw from the soft sand. Seek out Mother's Beach at 4101 Admiralty Way, Marina Del Rey, CA 90292.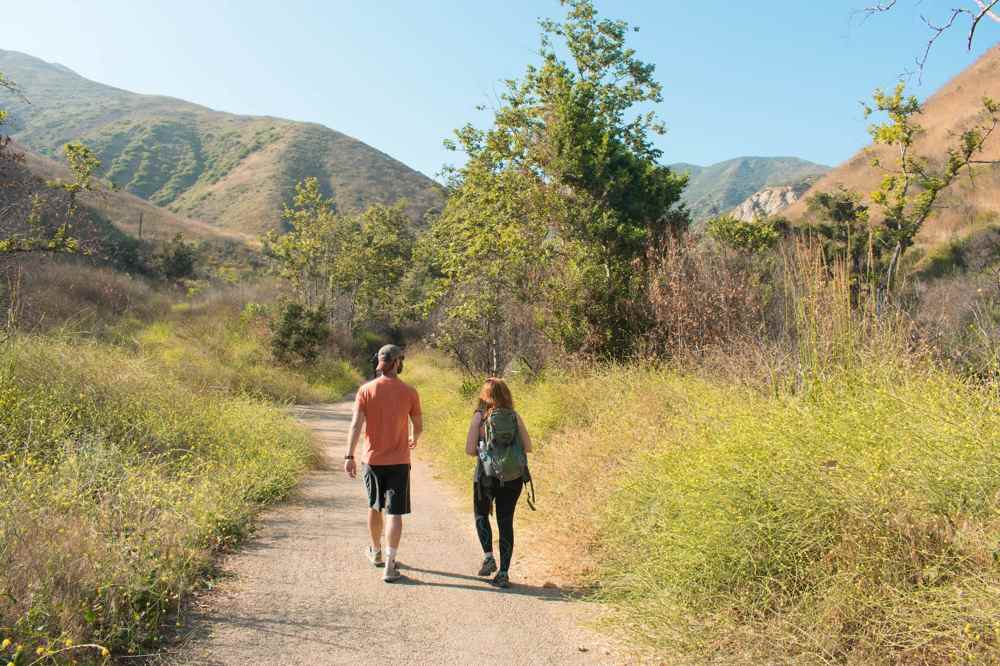 Solstice Canyon (Photo: weekendsherpa.com)
Solstice Canyon is among the most kid-friendly hikes of the Santa Monica Mountains, ideal for exploring as a family. Choose the well-marked Canyon Trail, a level loop just under three miles roundtrip with picnic tables nestled along the way. Noteworthy attractions include the ruins of an old stone house burned out by wildfire and picturesque waterfalls. Look for the Coral Canyon turnoff from Pacific Coast Highway (PCH) in Malibu, CA 90265.
(MORE: Best Beachfront Hotels in Los Angeles)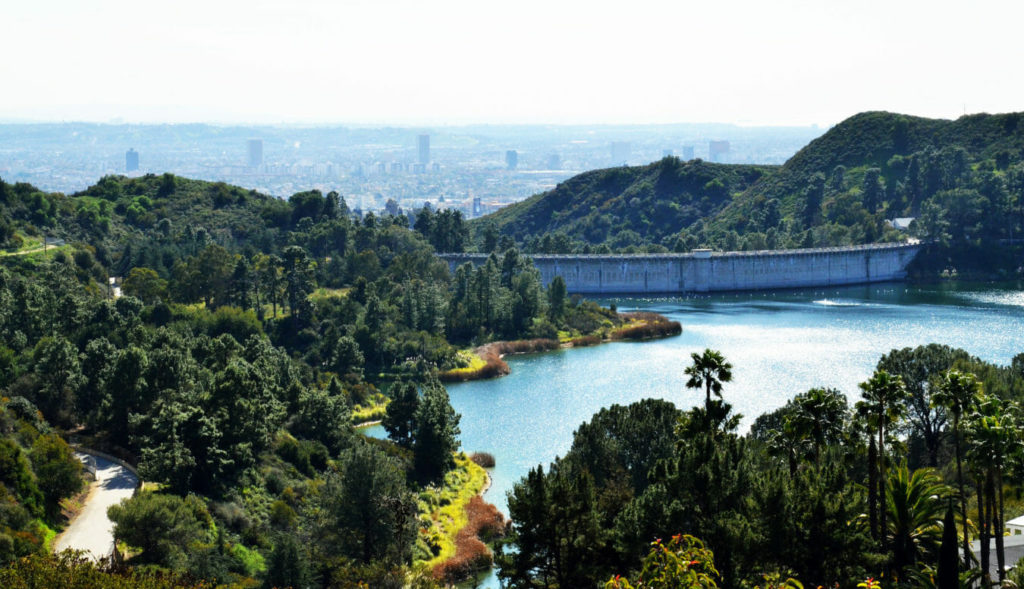 Hollywood Reservoir (Flickr: Floris Oosterveld)
There may be no better place to take in some fresh air and have some fun in Los Angeles with kids than at Lake Hollywood, also known as Hollywood Reservoir. Long an insider secret among parents in the know, this natural reservoir is surrounded by a wide paved trail with many views of the Hollywood sign. Walking, running, and biking are easy breezy, and for better or worse, there are no dogs allowed here. Find Lake Hollywood ensconced in the heart of the city at 2600 Lake Hollywood Dr. in Hollywood, CA 90068.
Sophia LaMonica contributed this to MiniTime. A Los Angeles native, Sophia has roots in Italy and Costa Rica, where she relishes the raw beauty of the rainforest and embarking on unexpected culinary adventures.