Best Caribbean islands to visit with the family
By Sophia LaMonica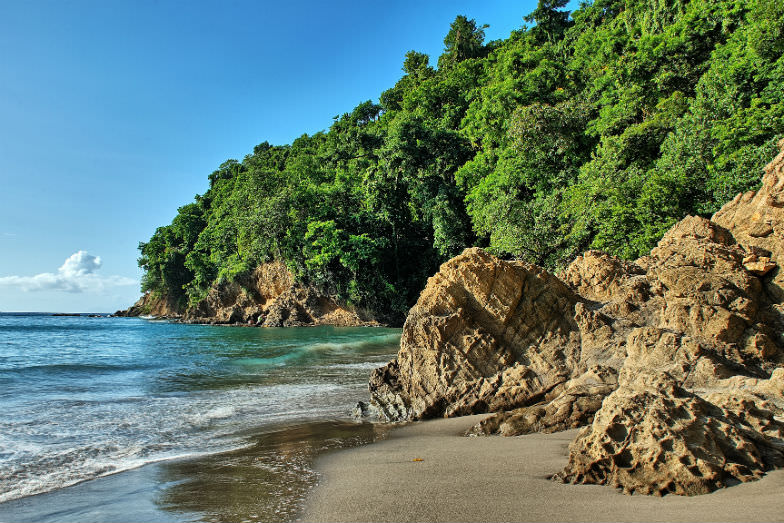 Martinique (Flickr: Luc Viatour)
With winter holidays well on the way, there's no time like the present to set sights on a sun and fun filled escape to the colorful Caribbean. Covered in rainforests, dotted with volcanoes, bursting with wildlife and waterfalls, all surrounded by endless white sand beaches, the Caribbean islands are a favorite destination for families with kids of all ages and interests. A vacation to these five of the best Caribbean islands this winter offers a recipe for fun: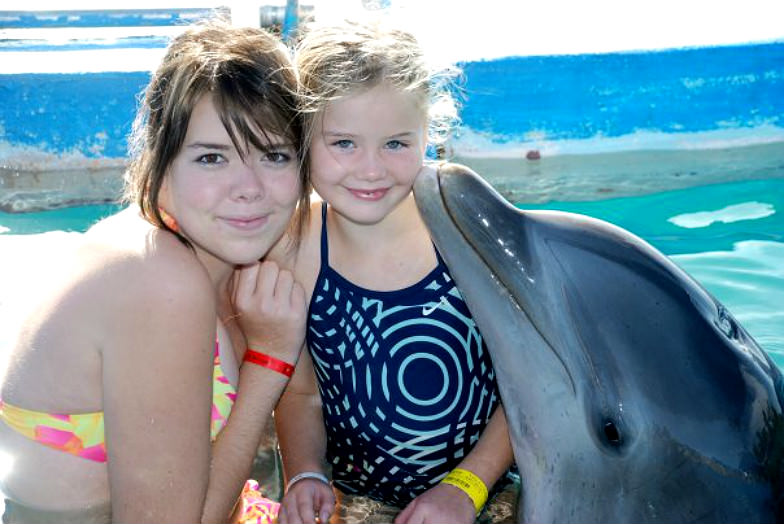 Dolphin Encounters in the Bahamas (Dolphin Encounters in the Bahamas)
The Bahamas have all the makings of a great vacation for families craving a perfect mix of relaxation and recreation. Best known for heartbreakingly beautiful beaches, the Bahamas also boast sloop sailing and sports on land and water for every season. Treat the kids to the Dolphin Experience on Grand Bahama Island, where friendly Atlantic bottlenose dolphins frolic in one of the largest dive programs in the Caribbean. During Carnival and street festivals, be on the lookout for Moko Jumbies, the stilt-walking symbols of freedom.
Martinique. Beyond its string of spectacular beaches and charming French-infused culture, Martinique boasts a bucket-load of sports and more than a fair share of recreational activities for kids. Zip from tree to tree on an adventure trail along catwalks through the trees at Trois-Ilets at Mongofila, a gigantic theme park full of fun things to do for kids of all ages. Children and their parents get a kick out of water trampolines, waterslides, floating swings and climbing walls at the family-friendly Maya Beach Club at Plage de l'Hotel Caritan.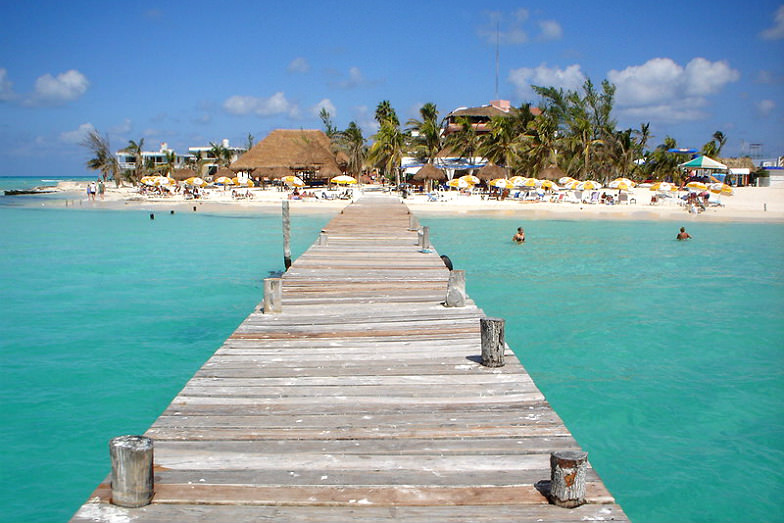 Isla Mujeres (Flickr: Thomassin Mickaël)
Isla de Mujeres, Mexico is just a short but sweet boat ride from bustling Cancun. The beaches of Isla de Mujeres, the Island of Women, are peaceful and sometimes deserted. The Mayans dedicated Isla de Mujeres to Ixchel (otherwise known as goddess O), the jaguar goddess of midwifery and medicine. Families with kids who like to explore sandy stretches of clear turquoise water against soft white sand will benefit from a visit to Isla de Mujueres. Kids appreciate the Isla Mujeres Turtle Farm, a government sponsored hatchery and rehabilitation center for endangered sea turtles which are treated all year round.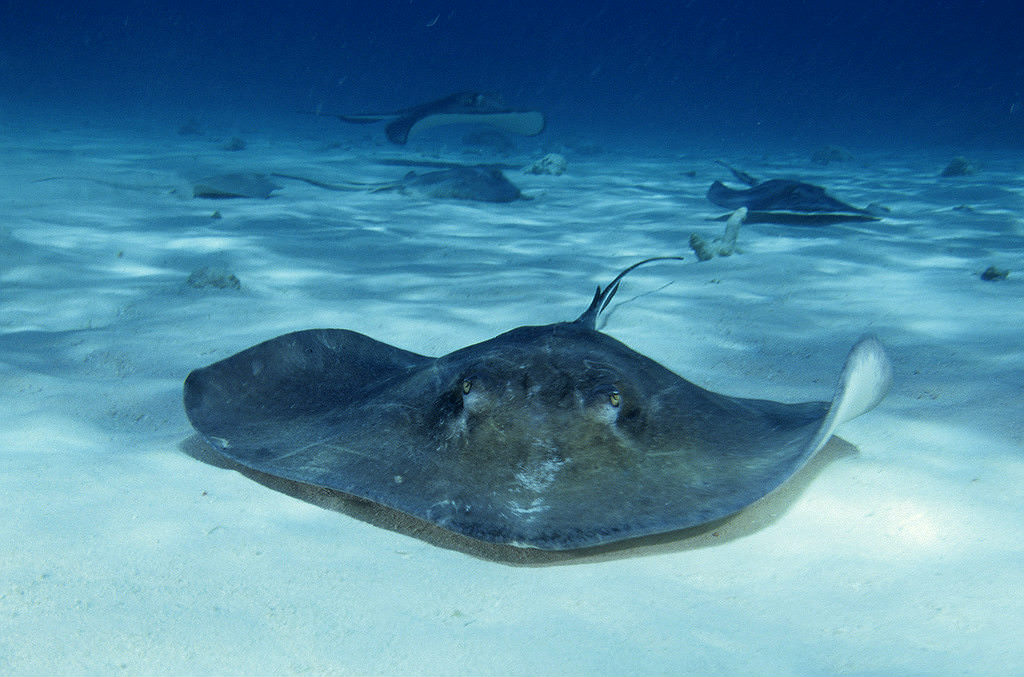 Dolphin City in the Cayman Islands (Flickr: Barry Peters)
The Cayman Islands are an archipelago of three islands 90 miles south of Cuba. The Caymans are widely known for world-class scuba diving, watersports, and golf courses. The whole family can while away days on the popular Seven Mile Beach, and at Rum Point, the calm waters are especially relaxing. Swim and mingle with stingrays at Stingray City, an area of sandbars found in the North Sound of Grand Cayman where a flurry of friendly stingrays congregate in the shallow waters.
(TRIP PLAN:Find out how one travel expert and her family spent their Caribbean vacation.)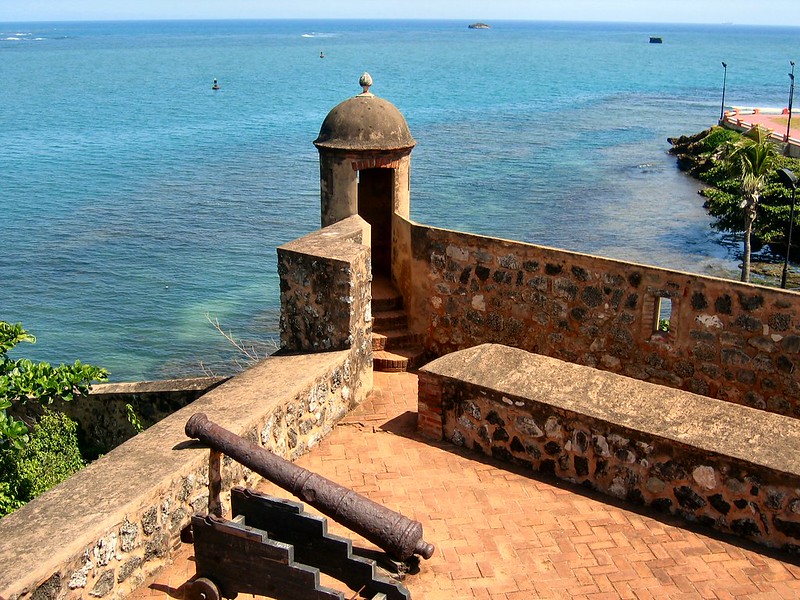 Dominican Republic (Flickr: Ronald Saunders)
With lots of islands to choose from, the Dominican Republic (The DR) makes an ideal getaway for families who like the kid-friendly amenities of its all-inclusive resorts, especially on the idyllic, sand-swept eastern island of Punta Cana. Kids can channel the famous Domincan baseball player Sammy Sosa in batting cages, practice archery, and scale a climbing wall at the kid-focused action park at the Paradisus Punta Cana Resort.
Sophia LaMonica contributed this to MiniTime.