Things to Do in Outdoors NYC with Kids
By Holly Rosen Fink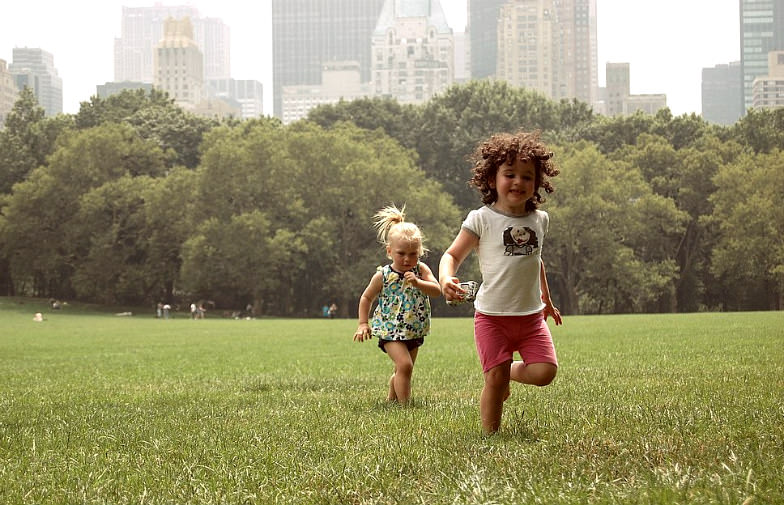 Kids playing in Central Park, NYC (Flickr: Lila)
New Yorkers love the time of year when the sun comes out and they can kick back and go fancy free around town. Many of them live in small spaces and yearn for a bit of exploration and recreation. The beauty of summertime is that much of the city's population leaves on weekends and natives are left with fewer crowds and more time to get to know the city's gems.
Whether you want to stay in the city or step out into a nearby borough, there is always something new to explore. From a medieval park in the city to an art-filled island, from a walkway high above the city to a beach with a boardwalk and even a culinary and historical journey in the Lower East Side, you can plan the perfect day jam-packed with things to do with your kids in NYC.
(MORE: Look for the best kid-friendly hotels in New York City.)
The Cloisters/Fort Tyron Park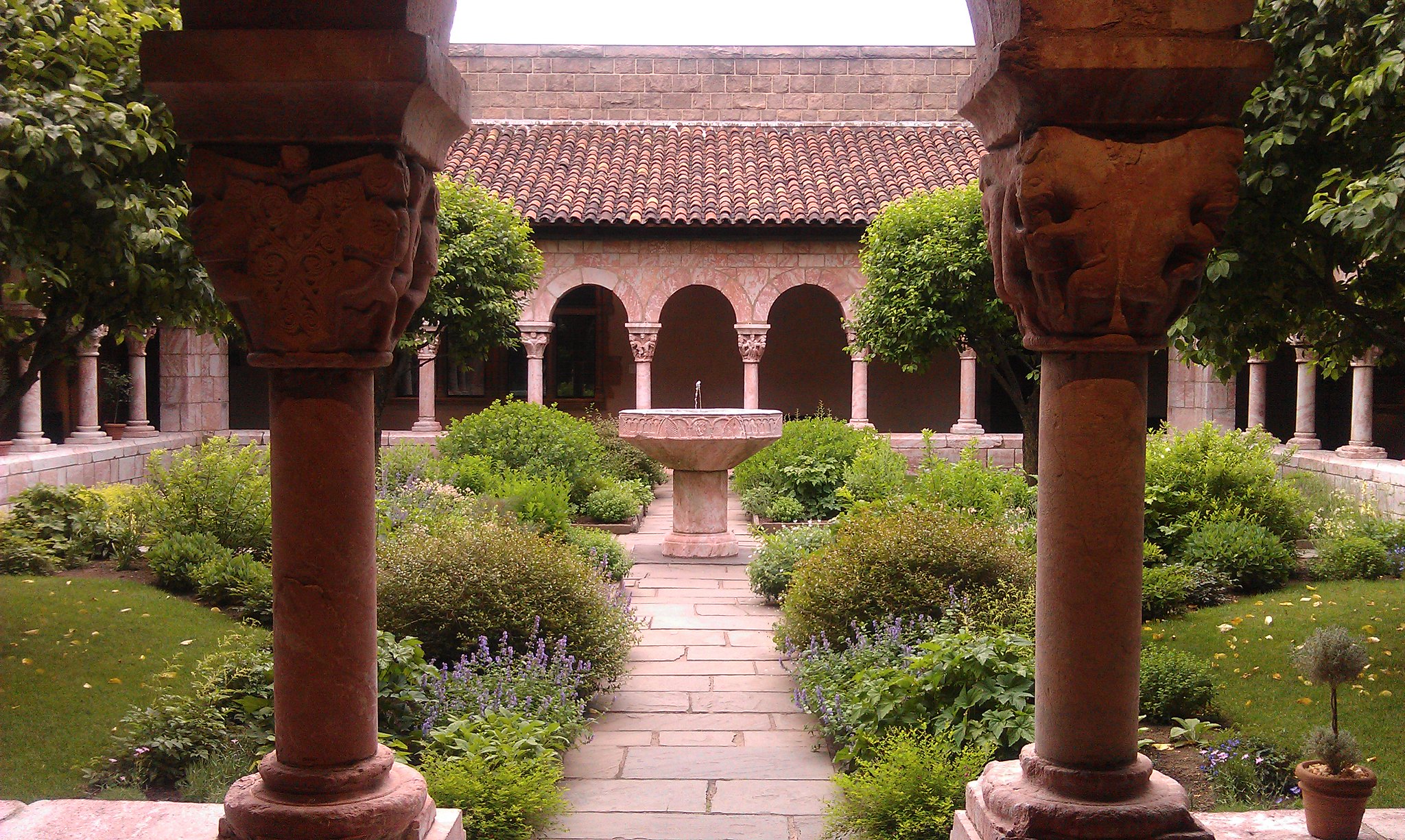 The Cloisters (Flickr: K Tempest Bradford)
Built in 1935, the Cloisters is like a piece of art with its views of the river and its Medieval museum. Facing the Hudson River, it offers stunning views, tall trees to sit under and windy paths to walk or ride your bike on, as well as perfect spots to picnic. There is also plenty of space for children to run around, as well as two playgrounds and a dog run. Perched high above its northern grounds are the Cloisters, a branch of the Metropolitan Museum that houses nearly 5000 medieval works in a reconstructed Medieval monastery, which will also keep your family entertained and educated for several hours.
Governor's Island
This summer, if you're looking for a day where the kids can spend ample time outdoors, without getting bored, Governor's Island is for you. A mere eight-minute ferry from the Battery Maritime Building, there is a free ferry every half hour. There are bike rentals, mini golf, food carts, festivals all summer long, badminton, kite flying, outdoor bocce, unicycling, trapeze flying, swimming… and much, much more, including original art installations and sculptures created by local artists scattered around the island. Look up and you'll find the Statue of Liberty gazing from a near distance.
The High Line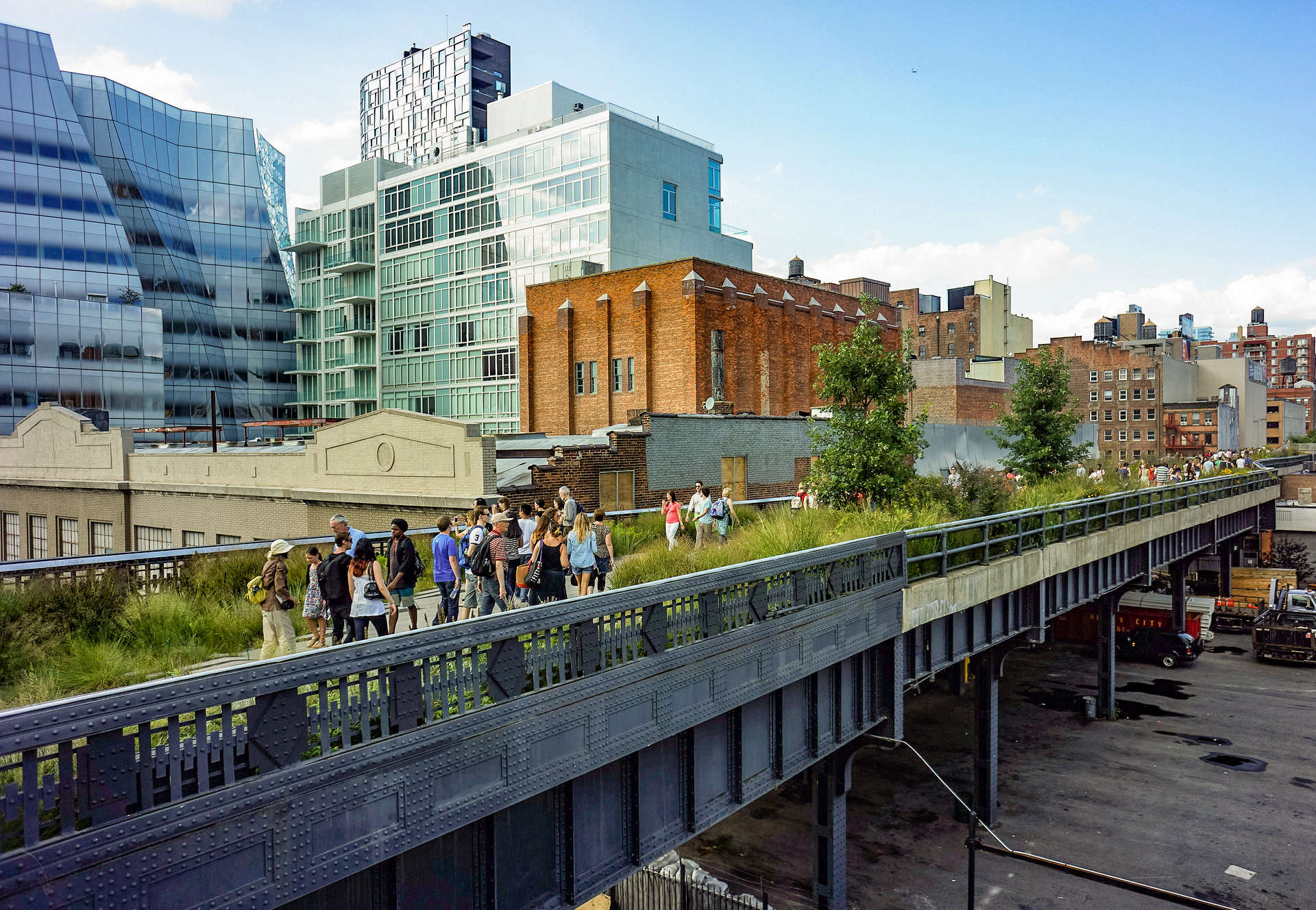 The High Line (Photo: Dansnguyen)
Located near the meatpacking district and Chelsea market, The High Line is a 1.45-mile (2.33 km) New York City park built on an old train track above the streets of Manhattan, with gardens, lounge chairs, hosts nature walks, dance performances, art installations and more for kids to explore. Local vendors sell delicious summer drinks and treats while musicians perform throughout the summer.
(MORE: Find out what other families with kids did in NYC.)
Rockaway Beach
Head to Rockaway Beach to walk on the boardwalk and ride the waves along the Atlantic side of the sliver-shaped Rockaway peninsula. After enjoying the beach, take advantage of the seven playgrounds within walking distance from the beach and grab some fish tacos.
The Lower East Side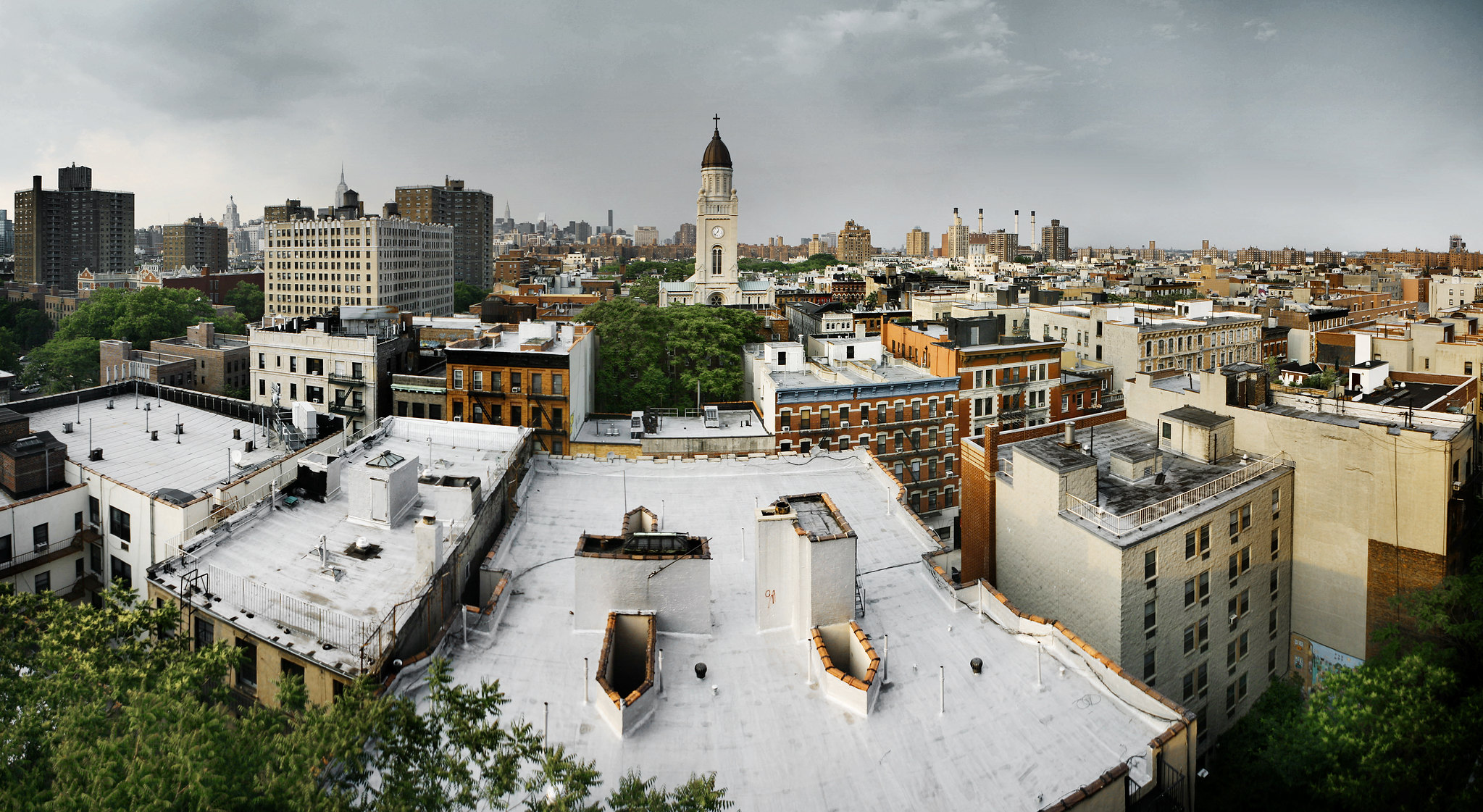 Lower East Village (Flickr: Jens Karlsson)
For an interesting tasty day with the kids, head to the Lower East Side for some old time delicacies starting at The Pickle Guys on Essex Street. Then head to Kossars Bialys on Grand Street, where they make homemade bialys and bagels on the premises and Yonah Schimmel Knish Bakery for a taste of traditional knishes. Then head to the Museum on Eldridge Street, the first house of worship built by East European immigrants in America and take an organized tour. The interior of the synagogue is stunning with its Moorish, eclectic design. The tour is rich in information about the new immigrants' experience.
Holly Rosen Fink of The Culture Mom contributed this to www.MiniTime.com.