London with kids
By Michelle Rae Uy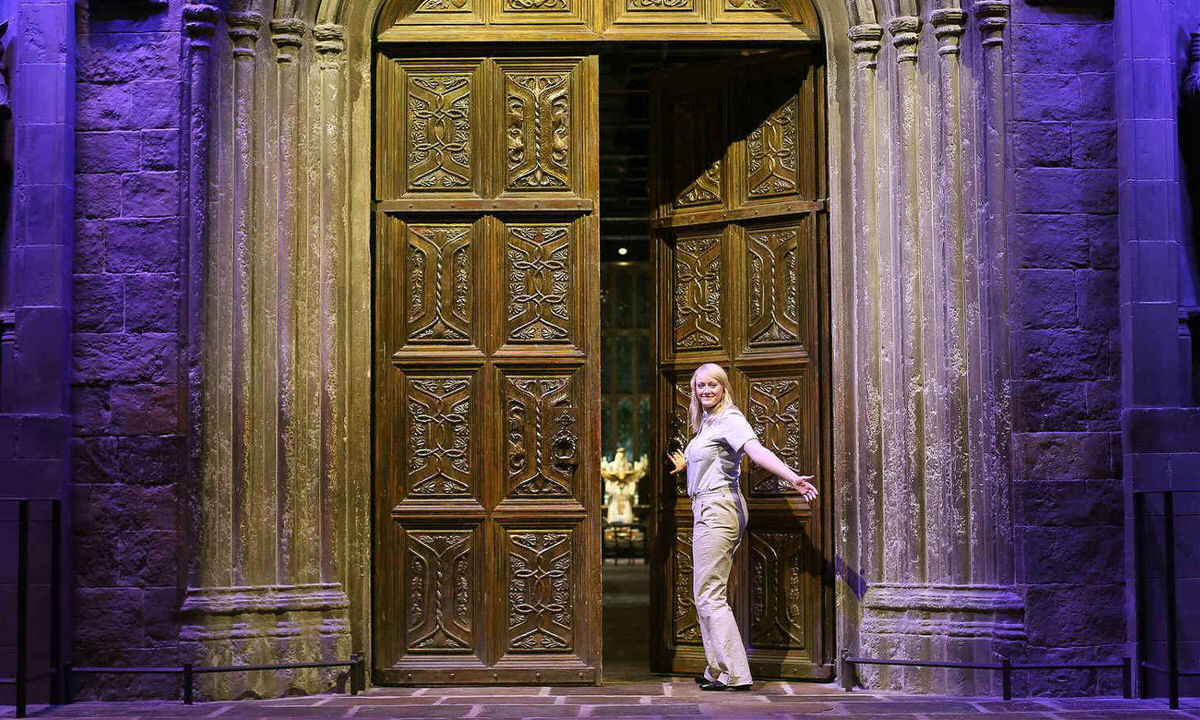 The Great Hall at Warner Bros. Studio Tour London (Courtesy Warner Bros. Studio Tour London)
London plays a pivotal role in the Harry Potter books and movies. It's where Harry takes the Hogwarts Express to Hogwarts, where Diagon Alley hides behind the Leaky Cauldron, and where the Order of the Phoenix kept their headquarters, to name a few. The city, therefore, is simply crammed full of kid-friendly spots, landmarks and attractions that the average Harry Potter fan will relish visiting. Here are some of the best ones.
With the Harry Potter and the Cursed Child book scheduled for release in a couple of days and the Fantastic Beasts and Where to Find Them movie slated in November, it's the best time to take a Harry Potter tour of London.
(MORE: Exploring One of London's Oldest Neighborhoods with Kids)
King's Cross Station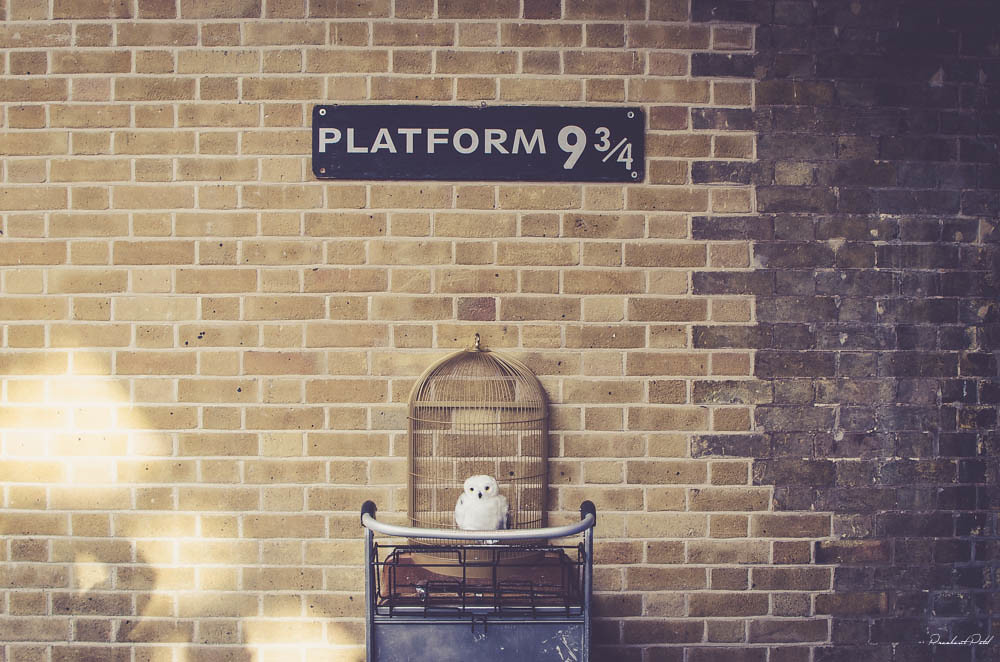 Trolley at Platform 9¾, King's Cross Station (Flickr: City.and.Color)
In the Harry Potter series, King's Cross Station is where Harry and his schoolmates take the Hogwarts Express to the Hogwarts School of Witchcraft and Wizardry, located somewhere in Scotland, from the Muggle-hidden Platform 9¾. This makes perfect sense as many trains leaving London to Edinburgh, another city that help inspire the series, take off from this station. These days, King's Cross Station is a mecca for HP fans, thanks to Harry's luggage trolley that's sticking out of the wall at Platform 9¾ (it's the perfect photo opportunity, but the line is almost always long). Right next door is the Harry Potter Shop at Platform 9¾, which sells wizarding world artifacts, souvenirs and gear.
Harry Potter Studios Tour
Take a National Railway train from neighboring Euston Station, a 10-minute walk away from King's Cross, to Watford Junction where you can take a bus to the kid-friendly Warner Bros. Studio Tour London in Leavesden. The building, which used to be an aircraft and aircraft engine factory, was turned into a production studio by Warner Bros. and is still being used today for filming. It is, however, more popularly known as the filming location for many scenes in the eight Harry Potter movies. It was the Hogwarts Great Hall, Dumbledore's office, the Black Lake, the Ministry of Magic, and many other iconic places in the series. Today, Harry Potter fans from all over the world visit the studio to not only see props, costumes and artifacts from the movies, but also walk through the still existing sets, including the Great Hall, Diagon Alley and the Gryffindor Common Room. Visitors can also see the Knight Bus, Number 4 Privet Drive and Hagrid's Hut. Afterwards, there's Butterbeer and Butterbeer Ice Cream to enjoy and plenty of shopping to be done.
Leadenhall Market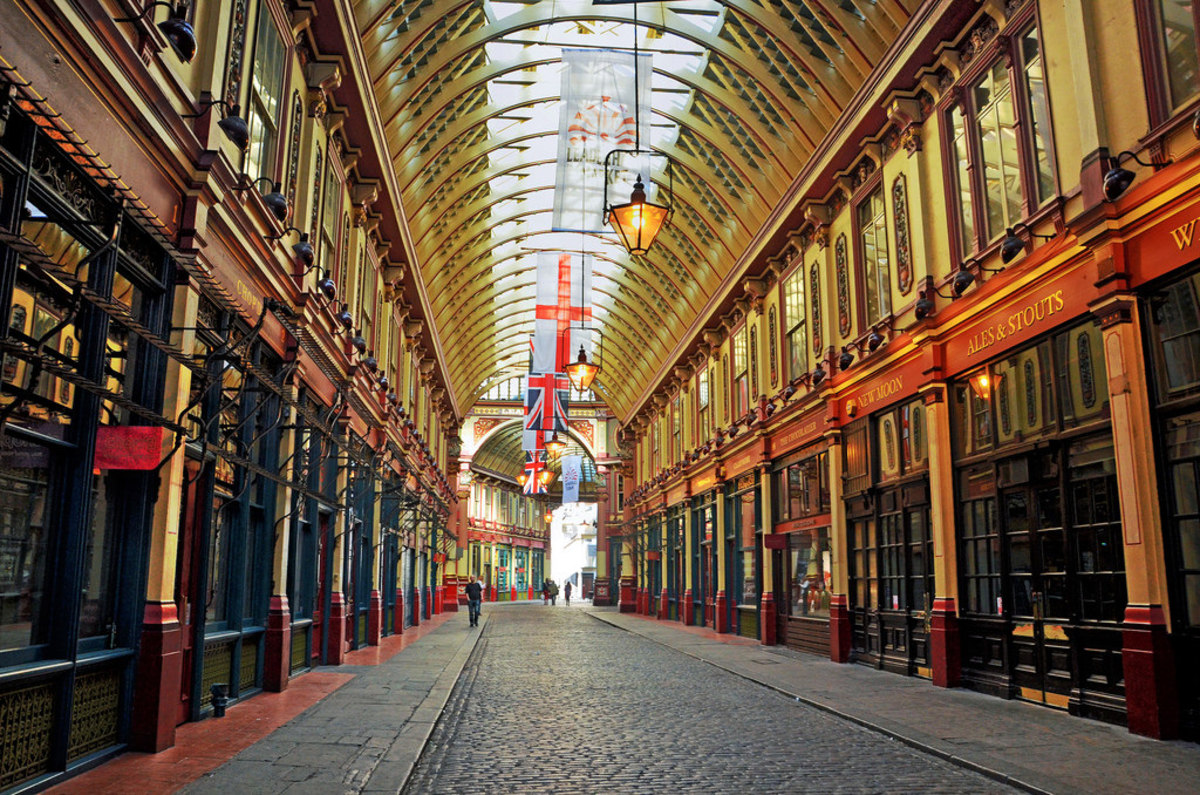 Leadenhall Market (Flickr: DncnH)
Head back to London and walk around one of the city's most beautiful markets. Leadenhall Market, a covered market on Gracechurch Street, is one of London's most photographed markets and frequented by both locals and visitors in search of fresh produce as well as dry commodities. Vendors and stores here sell everything from clothes to flowers to meats and cheese. The beautiful Victorian architecture and ornate high ceiling that the family-friendly market boasts are enough for a proper visit, but Harry Potter fans have another good reason. The market has also been used as filming locations in a number of films, the most notable of which is the first Harry Potter film. In Harry Potter and the Philosopher's Stone, Hagrid led Harry through Leadenhall Market to get to Diagon Alley. The entrance to the Leaky Cauldron was also filmed here, at an optician in Bull's Head Passage.
Piccadilly Circus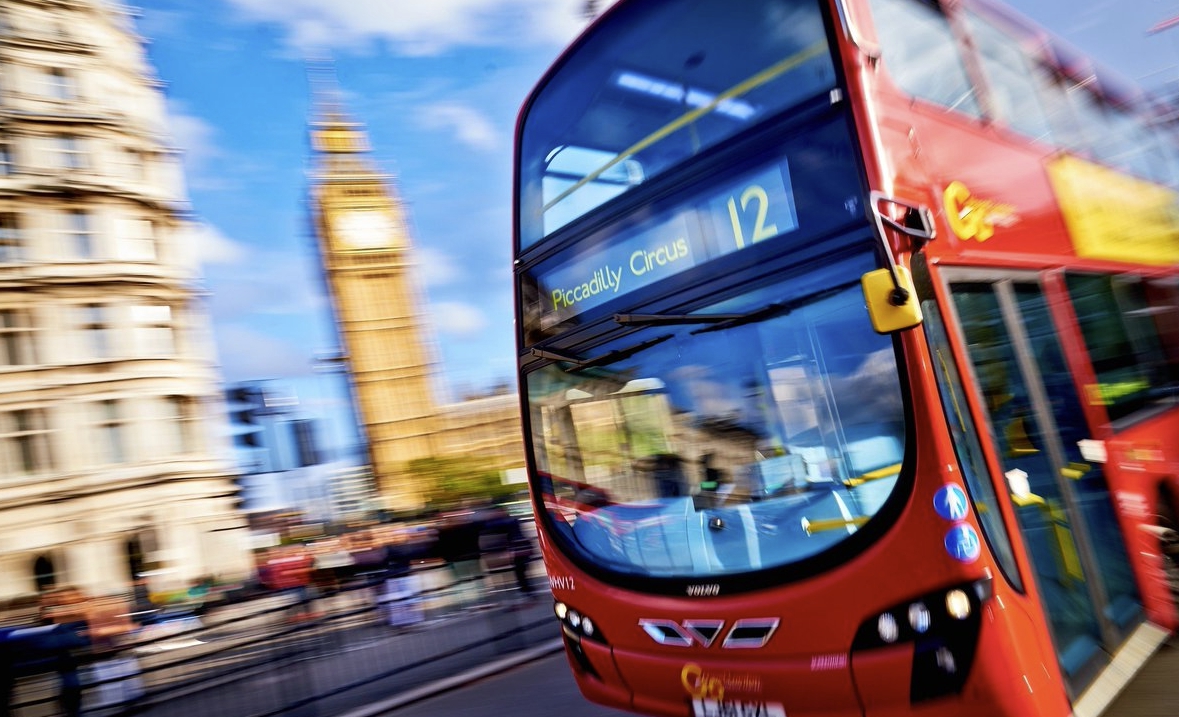 Piccadilly Circus (Flickr: Moyan Brenn)
It may be London's version of Times Square and it can be crowded, but family-friendly Piccadilly Circus is certainly worth a visit at least once during your London vacation. The famous road junction in Westminster boasts massive screens and neon signs, beautiful architecture, public sculptures, a memorial fountain (that they turn into a giant snow globe during the holidays), shops, and some nightlife (for moms and dads looking to spend a night away from the kids). It's also where Hermione apparated with Harry and Ron after escaping the Death Eaters attack at Bill and Fleur's wedding. It's that scene where they appeared right in the middle of the bustling street and almost got run over by a London bus.
(MORE: Insider Guide: London)
Clapham Junction
Take the Tube from Piccadilly to Victoria and grab a train to Clapham Junction, an area in Battersea southwest of Westminster. It didn't play an important part in the Harry Potter series; only that neighboring Clapham is home to minor characters Sturgis Podmore and Stan Shunpike. However, it does play a historical one in the creation of the series. Clapham Junction was where JK Rowling lived when she began writing her legendary series, after the story idea formed in her mind during a delayed train trip from Manchester to London.
Harry Potter and the Cursed Child Play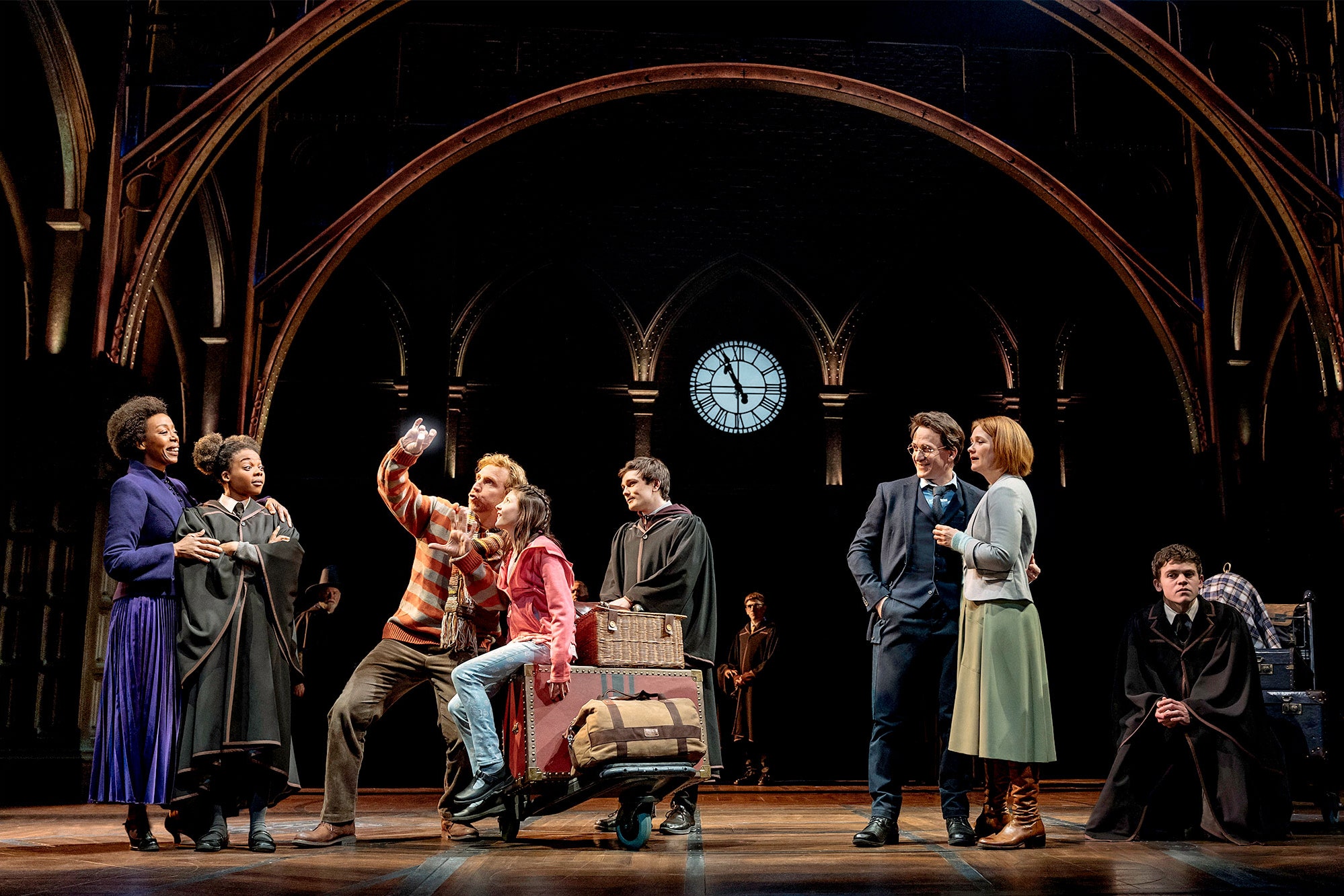 Harry Potter and the Cursed Child (Courtesy Harry Potter and the Cursed Child)
If you're going to do the Harry Potter tour of London right, you'll need to add the Harry Potter and the Cursed Child play to your itinerary. The newest installment to the series, co-written by JK Rowling herself, is a two-part West End stage play that follows a grown Harry as he struggles with adulthood as well as a past that's come back to haunt him and his family. Watch part one and two on the same day or on two consecutive evenings, if you can manage to obtain the highly in-demand tickets that is. While now in previews at the Palace Theatre London, the play is officially opening to the public on July 30, a day before the book goes on sale.
Michelle Rae Uy contributed this to MiniTime. She is a travel writer based in Los Angeles and MiniTime's Head of Content, who spends her free time on adventures and film photography.