New York City is not a cheap city getaway for families, but these hotels provide all the kid-friendly amenities at great value.
By Holly Rosen Fink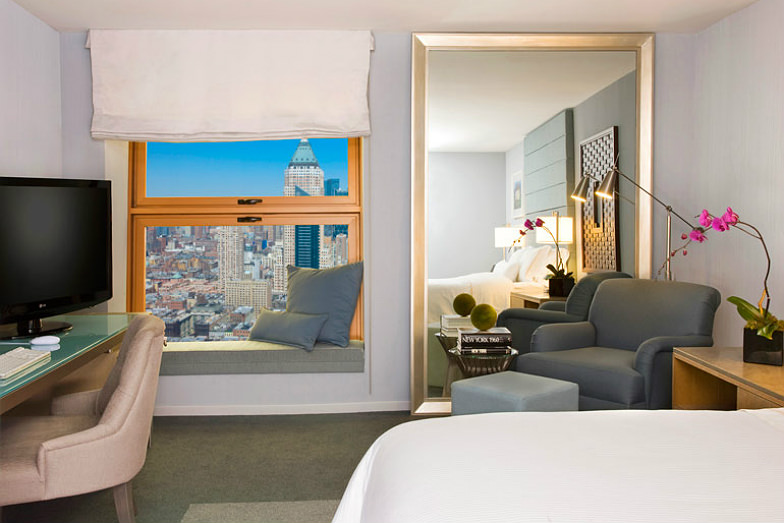 The Westin New York at Times Square (Courtesy Starwoods Hotel)
If you're planning a family trip to New York City and are looking for a family-friendly hotel for your family to use as your home base during your stay, you have a lot of options. Location plays a factor – which parts of town do you want to be in or have access to? So does price – you don't want the price of your hotel room to seem unaffordable or prevent you from having a good time. Size of the room and having enough beds for everyone are other factors to consider. With a bit of research, you can find a great place to stay in New York City.
We've found a handful that NYC family travel writer Holly Rosen Fink has stayed in and can personally recommend.
HOTEL DEAL: Great Weekends_New York City Fall MEGABONUS: Earn Points Faster and Go Farther at participating New York Hotels! *CODE M96 (Valid though 01/15/17, SEE LANDING PAGE FOR TERMS & CONDITIONS)
The Westin New York at Times Square
Centrally located in the middle of Times Square, the Westin New York at Times Square is a great choice for families. The views of the NYC skyline are incredible and the rooms themselves are simple yet luxurious, with all the essentials from cozy bed linens and a terry bathrobe to a 32-inch LCD TV with in-room movies, Wi-Fi access and a soothing white color palette. The hotel has terrific on-site dining and gym facilities. This spring, they are offering a WICKED Night Out, an exclusive WICKED-themed hotel package for fans of the show, which involves having the experience of seeing the cast perform in an intimate setting. The Westin New York at Times Square is located at 270 West 43rd Street.
Wyndham Garden Chinatown on Bowery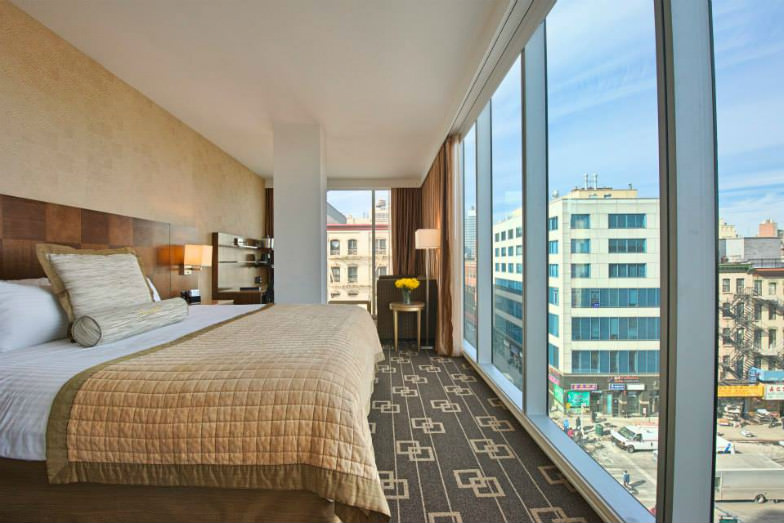 Wyndam Garden Chinatown (Courtesy Wyndham)
The Wyndham Garden Chinatown on Bowery is a located right in the center of Chinatown. It's clean, cozy and well-equipped with WiFi access, a flat screen TV with cable, an onsite restaurant, a 24-hour fitness room, and access to Chinatown, the Lower East Side, Tribeca and Little Italy. They have different room sizes, which can accommodate families of all sizes. The Wyndam Garden Chinatown is located at 93 Bowery.
The Kimberly Hotel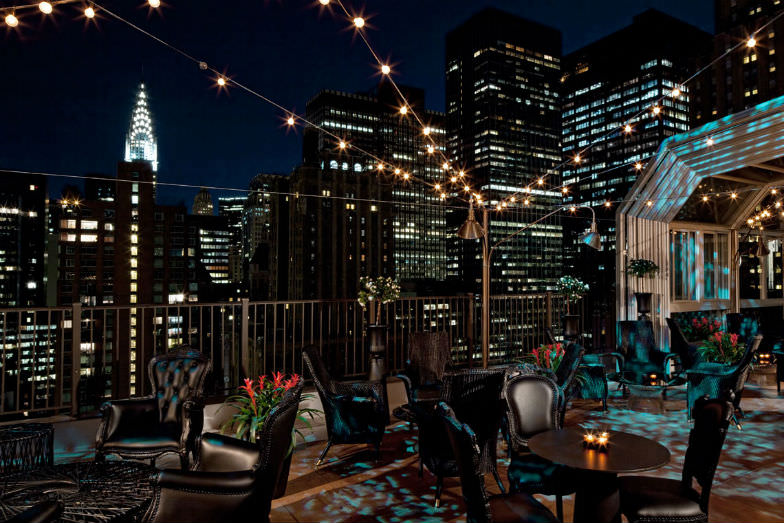 Kimberly Hotel (Courtesy Kimberly Hotel)
The Kimberly Hotel is comfortable and certainly very child-friendly. It's perfect for families or extended-stay visitors planning to stay for long periods. The rooms have been fully renovated in recent years and they have been also decked out with grand European-style, traditional English-French furniture. The hotel offers 192 rooms with diverse prices. They have studios, one-room suites, and two-room suites. The location is really central, too, and perfect for a trip to Times Square, Central Park or anywhere in the city. Rooms have WiFi access, iPod players with docs and 42-inch plasma TVs. The Kimberly Hotel is located at 145 East 50th Street.
HOTEL DEAL: Offer_FREE Breakfast (Residence Inn, Fairfield Inn, SpringHill Suites)
Residence Inn Central Park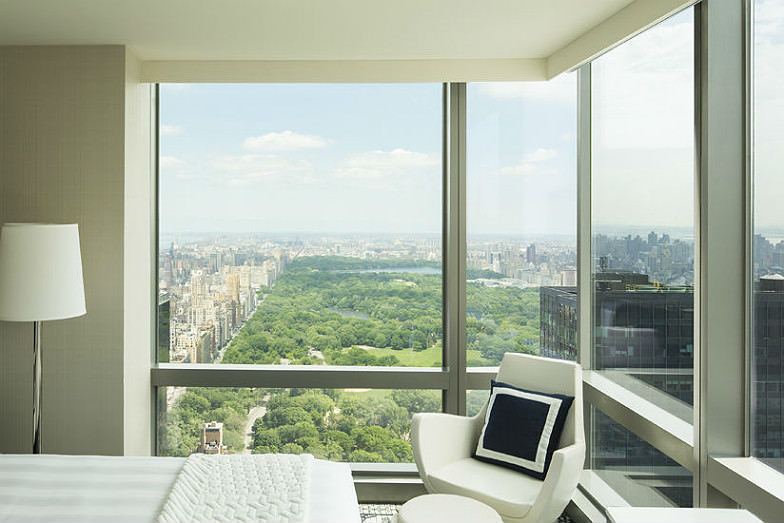 Residence Inn Central Park (Courtesy Marriott)
The Residence Inn Central Park is a 68-story building that has some of the best views in the city without a doubt. Located just blocks from the park, the Hudson River and in the heart of the theater district, the hotel is right down the block from Studio 54 where Cabaret is playing and 54 Below, the late night cabaret club, is located. The Late Night with David Letterman studio is also down the block. Each room has a kitchenette complete with a sink and refrigerator, dishwasher, microwave, dishes and cookware for longer stays. The Residence Inn Central Park is located at 1717 Broadway.
Holly Rosen Fink of The Culture Mom contributed this to MiniTime. She is the founder of Pivoting Media who blogs about her love of culture and travel.