6 useful sites for road trips
By Suzanne Rowan Kelleher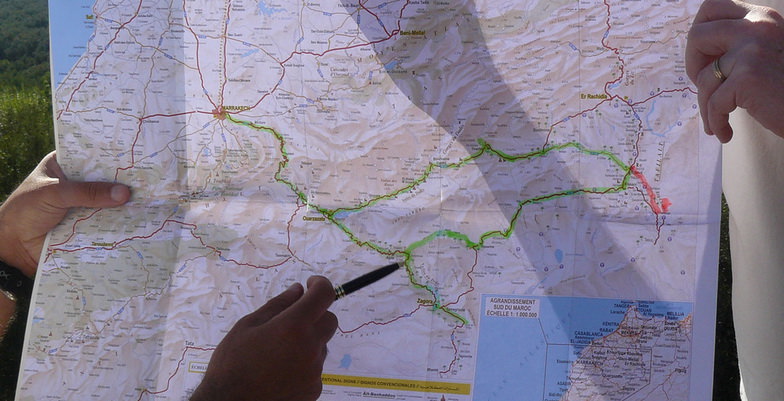 flickr:chigley
Sure, traveling by car isn't always the fastest way to get where you're going. But just look at the positives. No delayed flights and congested airports. No timetables. No expensive fares. No rules about when and where you can stop. All truly great road trips have one thing in common: The belief that the big adventure lies in the journey, not the destination. Our favorite sites are designed to get you excited about the open road and everything that lies between A and B.
Plan Your Route
America's Byways
Best for: Discovering America O beautiful for spacious skies! This terrific government site is dedicated to National Scenic Byways, the jewels of our national road network. These are the eye-candy roads that make you glad you have a car, not to mention a camera. Some routes were chosen for their scenic beauty, others for their archaeological or cultural richness, still others for their historic importance. Click on a state and you'll get a trove of excellent information: maps and directions, photos, suggested itineraries, a calendar of events, and more. Scenic byways run the gamut from short jaunts to roads that are hundreds of miles long. This site has everything you need for planning a single day admiring the purple mountain majesties or an entire summer rambling from sea to shining sea.
Best for: Downloading free, printable highway travel guides This itinerary-building site is a collaborative effort by hundreds of "Highway Guides" throughout North America. Each guide—typically a local business owner in the tourism field—has adopted a section of US or state highway and provided information about nearby attractions and amenities. The downside of such a collaboration? Inevitably, there are inconsistencies in the depth of information and a tendency for some reviews to read like thinly-veiled advertisements. When at its best, however, MileByMile can deliver an impressively detailed, insiderish snapshot of a locale. The most compelling reason to visit is that you can download free, printable guides.
Save Some Coin
Best for: When you're looking for cheap gas on the road, GasBuddy is your BFF. Just plug in the location and it'll let you know which gas stations have the lowest prices. And for on-the-go searches? There's an app for that.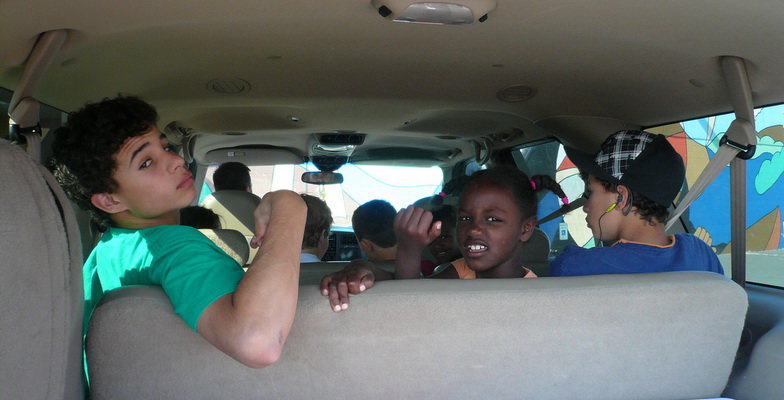 flickr:bradcerenzia
Keep The Kids Entertained
www.MiniTime.com's Fun & Free Printable Activity Sheets
Good for: Free, printable car and travel games. We've got dozens of free, printable worksheets for putting the fun back in family car trips. Take a look at our word searches, crossword puzzles, car bingo and the ever-popular license plate game.
Good for: Free, downloadable audio stories Load up the iPod or MP3 player with these lovingly-told audio stories made just for kids. There are always a half-dozen available free for downloading, and you can buy more from iTunes if you wish. Good, wholesome entertainment for planes, trains, and automobiles.
Good for: Free, downloadable music for kids Here's another one for the iPod or MP3 player. This wonderful site offers free downloads of classic kid's tunes dating back to the '40s and 's50s, the golden age of children's records. Many of these recordings were extravagant Hollywood productions on major record labels and featured big time celebrities and composers. Enjoy.