Kid-friendly attractions in Amsterdam
By Rowena Carr-Allinson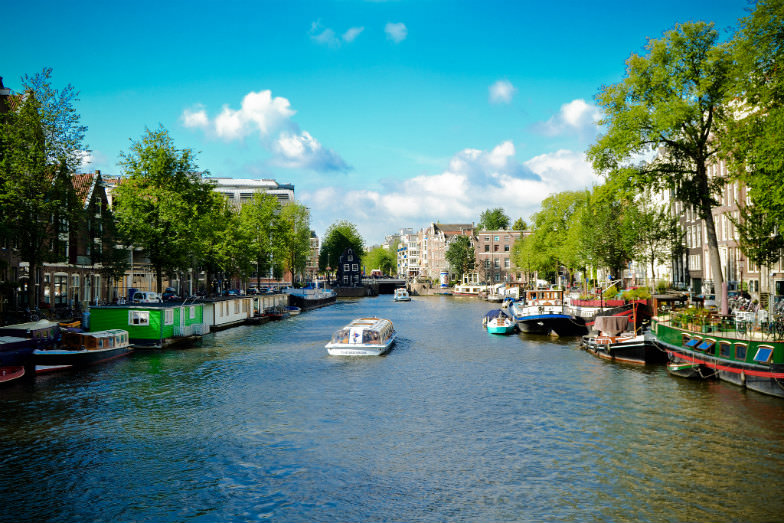 Amsterdam (Flickr: y.becart)
A weekend in the vibrant Dutch city is just about enough to pack it all in. Amsterdam, best known for its shady Red Light district, party atmosphere and cultural gems, is also a haven for families with a surprising amount to do with kids. Here are some highlights:
(TRIP PLAN: Find out what one family did during their two-day vacation in Amsterdam.)
Must Do: Ride the Trams
Sometimes it's the traveling that is the most fun! Little ones will enjoy riding the Trams, the bell ringing and the overland and water views. Arm yourself with an OV-chipkaart (free of charge but needs to be topped up by the on-board controller who sits half way down the tram) and ride to your heart's content. Each single fare (€2,80 for adults, free up to 4) allows you up to an hour.
Must See: Child Friendly Museums
The city is packed with museums, but, instead of catering only to older culture vultures, some of them have special kids dedicated areas, or even entire buildings.
The Hermitage for Children (free to under 16s) runs exhibits and workshops for children while at the Van Gogh Museum (free to under 6s) you'll find all you need for a treasure hunt where the kids even get a present as the grand finale.
Rijksmuseum (Photo: Frans Ruiter)
Outside, it's also worth visiting the Museumplein, where the beautifully restored Rijksmuseum sits – a great picnic spot and good for climbing those oversized red 'I Amsterdam' letters… Come sunshine, the smaller kids will also like the 'Hide and Seek' fountain!
Must Try: Pancakes & Poffertjes
The Dutch have a reputation for simple good healthy food, whether it's the fresh fish, eaten straight from the trucks, raw (an acquired taste for sure) or Gouda cheese, but the best has to be their pancakes. Whether you want sweet or savory, you'll find plenty of pancake houses throughout the city. A special shout out to the apple pancakes (order with cream!) with cinnamon and my personal favourite: the Poffertjes – a plate full of 'mini pancakes' that will have you hooked (order fresh not from frozen!).
Must Do: Roam Free in Vondelpark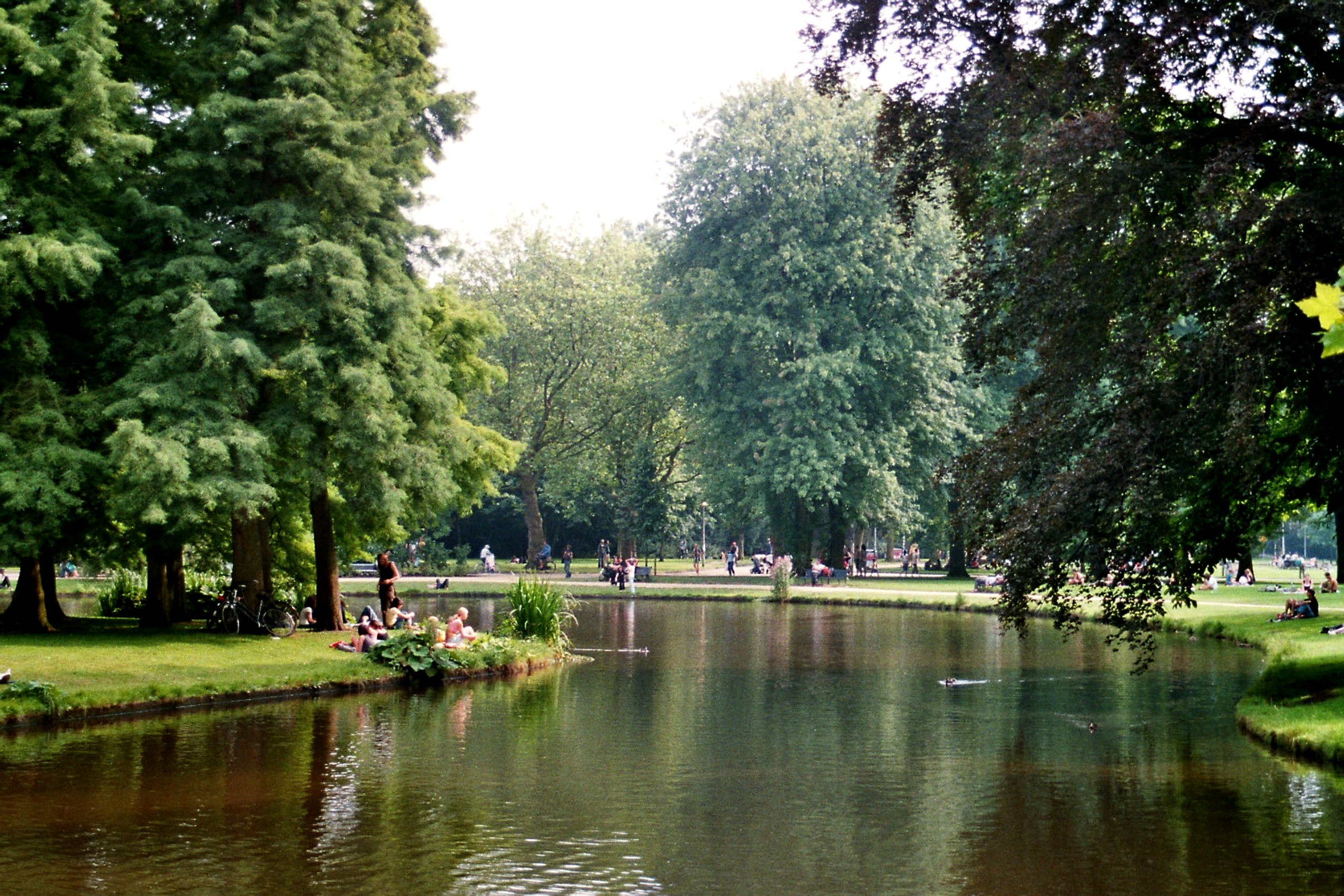 Vondelpark (Photo: Dguendel)
There's nowhere better in the city to run free than in the stunning 116-acre central Vondelpark. Bliss for kids, you'll find duck ponds, and outdoor theater which puts on shows in the summer and six excellent playgrounds. Head to the Groot Melkhuis (Big Milkhouse) which offers the option of a cup of coffee and slice of cake while the kids make the most of the slides, swings, sandpit, and rides. Smaller kids will be bowled over by the 'lifesize' digger one can operate for a bargain €1. The Melkhuis also runs Wednesday afternoon art workshops – good to know for a rainy day.
(MORE: Find kid-friendly hotels to stay in Amsterdam.)
Must Do: The Amazing Artis Zoo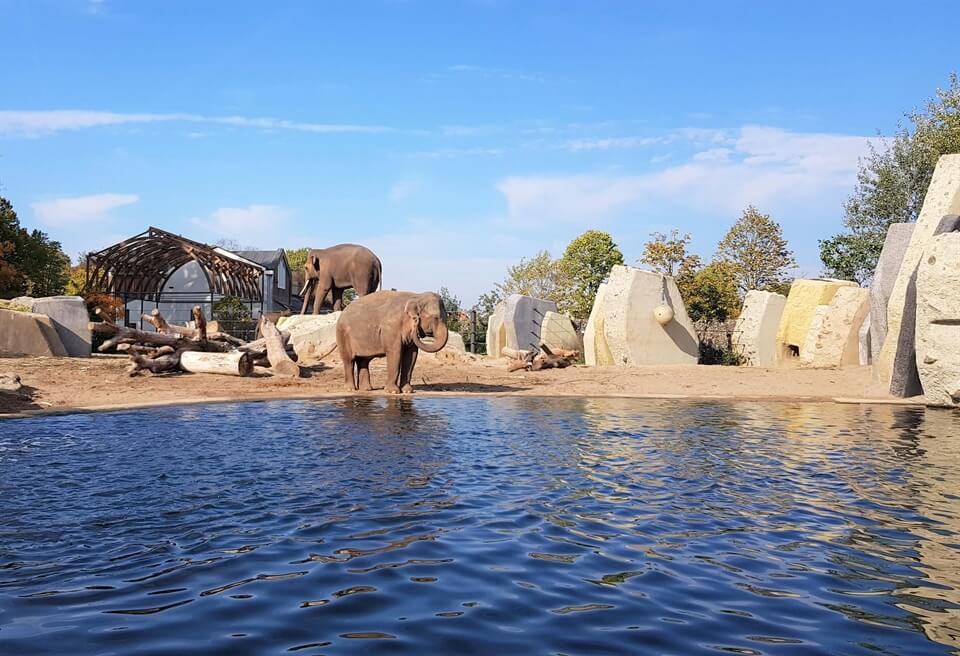 Artis Zoo (Photo: Frances M. Thompson)
Opened in 1920, the Artis Zoo is arguably one of the most beautiful in Europe, with its 27 historic buildings, sitting pretty alongside more modern constructions. The oldest in the country and one of the oldest in Europe, it's got all the creatures you could dream of, as well as an aquarium, a planetarium, great little 'drag along' carts (so the smaller kids don't get too tired), fantastic coffee vendors, a lovely climbing playground, and a very popular 'giraffe' slide. What more could you ask for?
Must Do: City Cycle
When in Amsterdam you must explore the city like the locals, on two wheels. Parking a car is near impossible without re-mortgaging your home, so adopt a bike for the duration, complete with kiddo-seat. If you feel funny about a rear fitted seat, book a cargo-tricycle 'Bakfiets' which comes with seats and belts and fits several little ones and make for great photo opportunity! Cycle along the 400-year-old canals, watch the houseboats, visit the flower market and the docks – without the hassle of parking or walking.
Must Try: Water Wanderings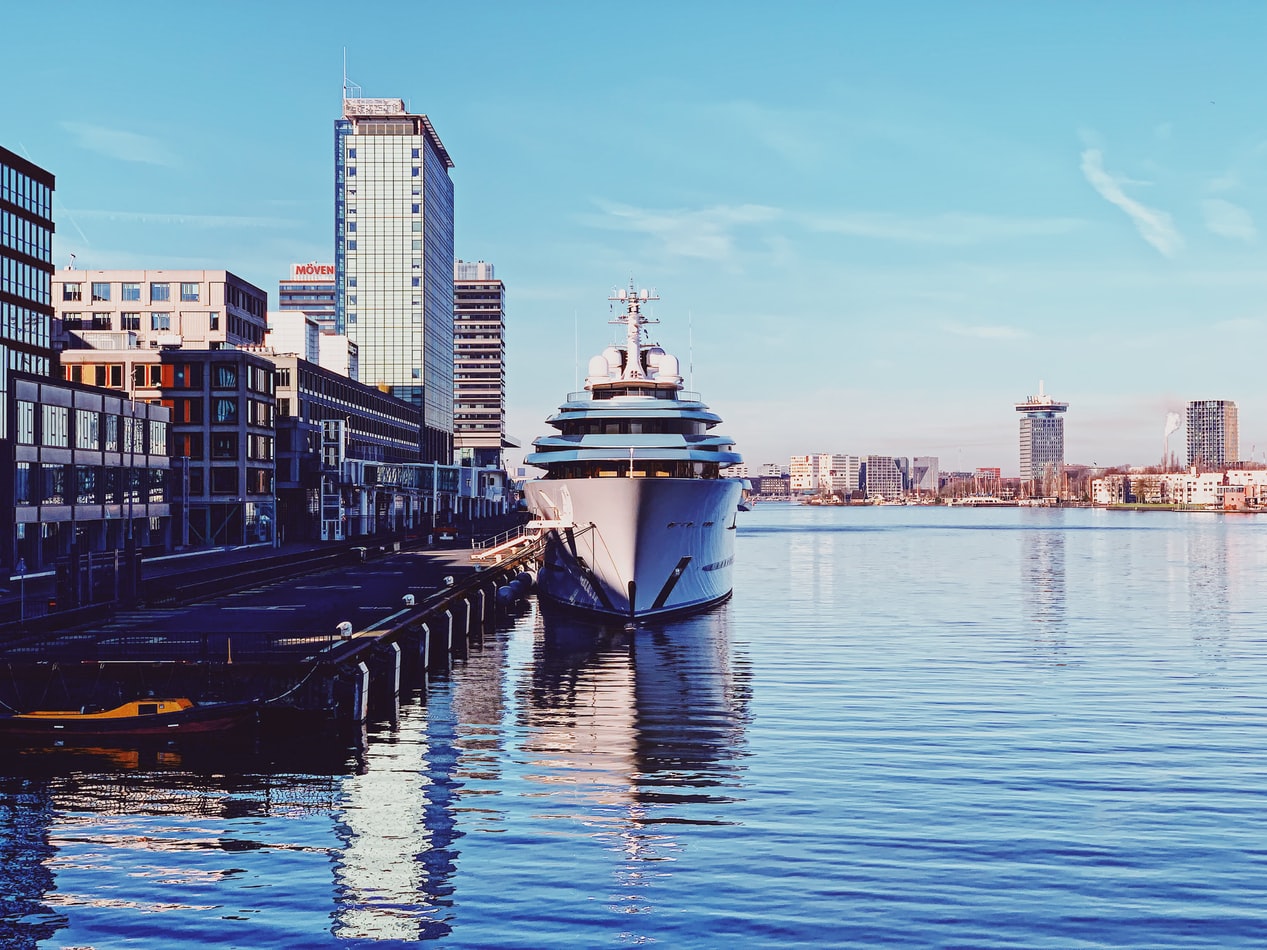 IJ River (Photo: Stuart Frisby)
Pop onto a canal cruise for a couple of hours, and see the sights from the water. Try the hop on hop off type canal boats which are a great way to get from A to B or join the locals on free GVB commuter ferry behind Central Station which nips across the IJ River to Amsterdam Noord and offers great views too.
Must Do: Book Bonanza
Head to the Openbare Centrale Bibliotheek, set over seven floors, it's the biggest library in Europe and comes with a lovely cafeteria on the top floor (with more great views) and a whole kid-friendly floor with all the books of course but also regular story times (in English). Its free membership means teens can also make the most of internet access and 600 odd computers there.
(TRIP PLAN: Staying longer in Amsterdam? See how one family spent five days there.)
Rowena Carr-Allinson contributed this to MiniTime.