8 best zoo camps that your kids will love
By Katrina Brown Hunt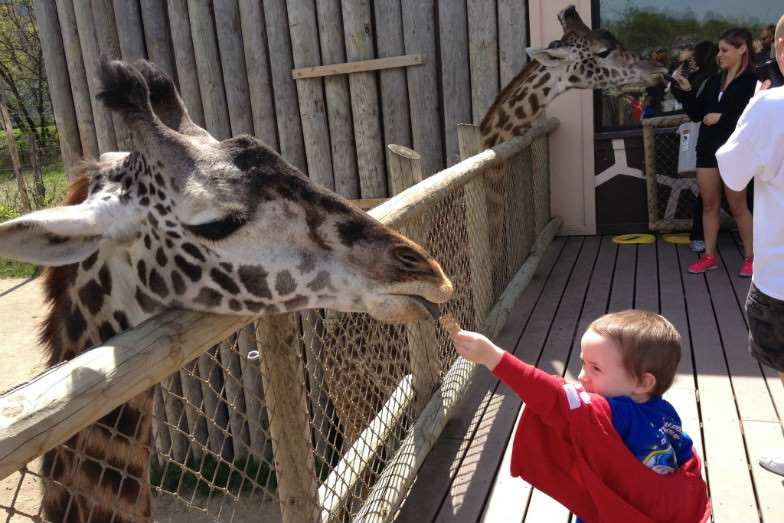 Camp next to giraffes at the Cincinnati Zoo. (Cincinnati Zoo and Botanical Gardens )
Ever wonder if the lions roar more once the sun goes down? If you plan it right, you can roll out your sleeping bag and find out, in person — within a comfortably safe distance, of course.
Big zoos around the country increasingly offer sleepover nights for families — some in the summer, and others year round—where you get VIP access to the exhibits and animals after the regular visitors have gone home for the evening.
Most sleepovers ask that you do rough it a bit—bring your own sleeping bag and pillow, and be prepared to sleep on the floor or ground—but in return you can get guided moonlight walks through the zoo, a campfire for roasting marshmallows, and behind-the-velvet-rope animal encounters. The bonus: rates are surprisingly reasonable. Here are eight zoos that throw great parties for families after dark:
Under the Sea-lion, St Louis Zoo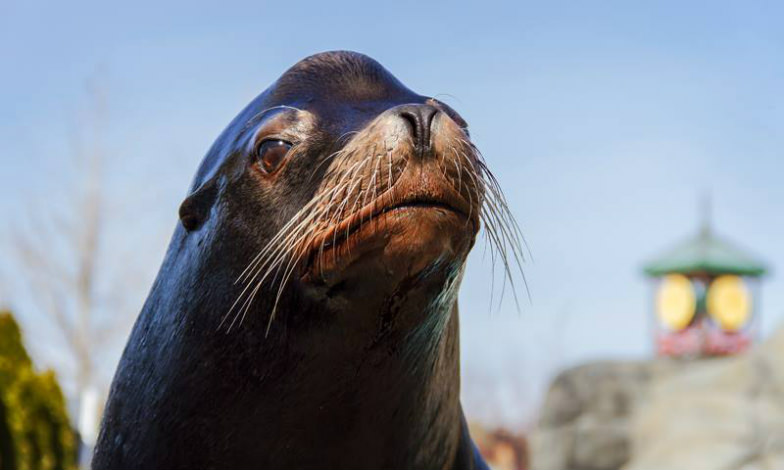 Sleep next to sea lions at the St. Louis Zoo. (St. Louis Zoo)
This family overnight lets you lay out your sleeping bags inside the Sea Lion Sound tunnel, so you may end up snoozing right next to the sea lions' window. The sleepover also includes a VIP visit to the zoo's Caribbean Cove and the Herpetarium.
Overnights happen on select summer dates through Sept. 26. Costs $40 per person for zoo members, $65 for non-members. For ages 5 and up.
(MORE: Looking for a place to stay? Find kid-friendly hotels near the Saint Louis Zoo.)
Family Overnights, Cincinnati Zoo
Overnights in the zoo feature live animal encounters, guided hikes and behind-the scenes looks at the zoo, followed by sleeping either outside, behind the Giraffe Ridge exhibit, or inside, in the Manatees Springs building. The day starts with breakfast and an animal show. Don't miss the zoo's new Painted Dog Valley, which is home to the endangered, big-eared, and spotted creatures from Africa.
Overnights happen on select dates, year round; costs $30 per person for members, $35 per person for non-members. For ages 5 and up.
Roar and Snore Safari, San Diego Zoo Safari Park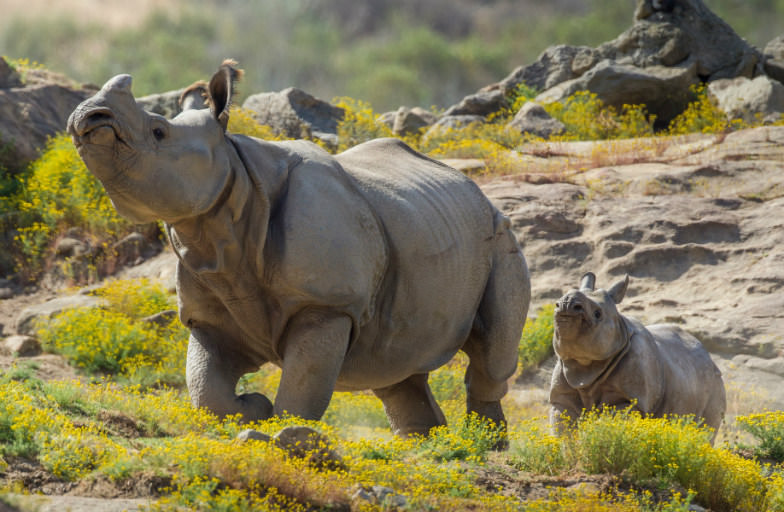 Wake up with view of the rhinos at the San Diego Zoo Safari Park. (San Diego Zoo Safari Park)
You can sleep in tent cabins overlooking the SoCal version of the African plains at this sprawling sister property of the famed San Diego Zoo. The adventure includes dinner, an after-hours look at the wildlife, guided walks, a campfire program, a bedtime snack, and breakfast.
Overnights are available on select dates, and rates start at $140 per person. For ages 6 and up.
Zoo Snoozes, Memphis Zoo
The evening starts at 7 pm when everyone else has gone home: you get to go on a moonlight safari, check out the Animal Nutrition Center, play games, and then sleep in one of the zoo's indoor spaces. Through October, the Memphis Zoo is also offering a Sting Ray Bay Snooze, where you can help dinner to the critters in the current stingray exhibit.
Both Snoozes happen on select dates; the Stingway Snooze is $75 per person, and the regular Snooze is $50 per person. For ages 4 and up.
Sleepover Safari 2014, Brookfield Zoo
The evening at the Chicago Zoological Society's zoo starts with a craft activity and a "wild night hike" that highlights zoo residents and even nocturnal Illinois wildlife; it's followed by an ice cream social and then camping out in the carpeted Discovery Center. In the morning after a hot breakfast buffet, you can enjoy a hike and animal encounter.
Cost for members is $60 per person for members, $70 for non-members. For ages 6 and up.
Family and Deluxe NightCrawlers, Zoo Atlanta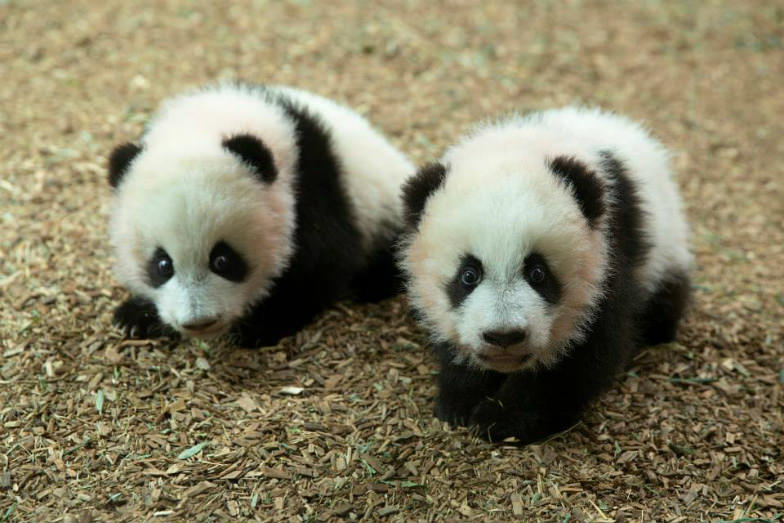 Party at night with pandas at Zoo Atlanta. (Zoo Atlanta)
After Zoo Atlanta has sent the regular visitors home, overnight guests get to have animal encounters, games, and a scavenger hunt in the World of Reptiles section. Also included in a Nightcrawler are breakfast and a private tour of the zoo. Different dates have different animal themes, such as the Big Cats in late July and Partyin' with Pandas in September. The Deluxe packages let you help with animal feedings, too—or even tour the Elephant Barn.
Rates are $52 for members, $65 for non-members; the deluxe overnights cost $75 for members, and $95 for non-members. For ages 6 and up.
(MORE: Going on a NightCrawl? Find affordable kid-friendly hotels in Atlanta.)
Zzzoofari Slumber, Nashville Zoo
This sleepover at the Music City zoo — which recently welcomed a pair of giant otters — includes a hayride, inflatables, an animal show, crafts, a campfire dinner of hot dogs and marshmallows, and a full breakfast in the morning. You need to bring your sleeping bag and pillow, but you're also welcome to bring extra food for dinner, or even musical instruments for campfire entertainment.
Held on select dates, with rates of $30 per person for zoo members and $40 per person for non-members. For ages 4 and up.
Creature Camp Out, Los Angeles Zoo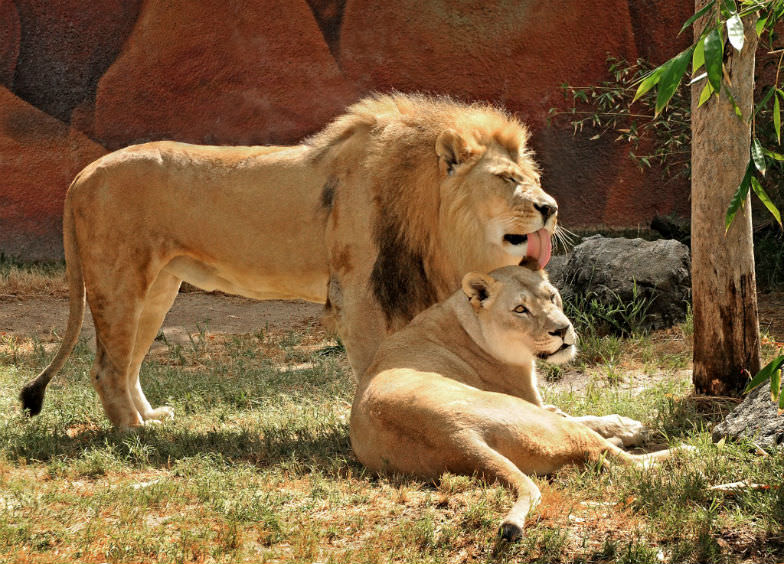 Camp out and see lions up close at the LA Zoo. (Los Angeles Zoo)
The tents are all set up and waiting for you at this overnight adventure, which includes a VIP guided tour of the zoo, games, treats, and bedtime stories. After breakfast, you'll take another guided walk and have an animal encounter. If you don't want to stay all night, the zoo also stays open late for select evenings during the summer, with live music and food trucks.
Overnight costs $70 for members, $85 for non-members. For ages 5 and up.
Katrina Brown Hunt contributed this to www.MiniTime.com.