Whether the sun is shining or it happens to be raining, there are a lot of great things to do in Portland with the kids. Here are some of the best ones.
By Meagan Shamy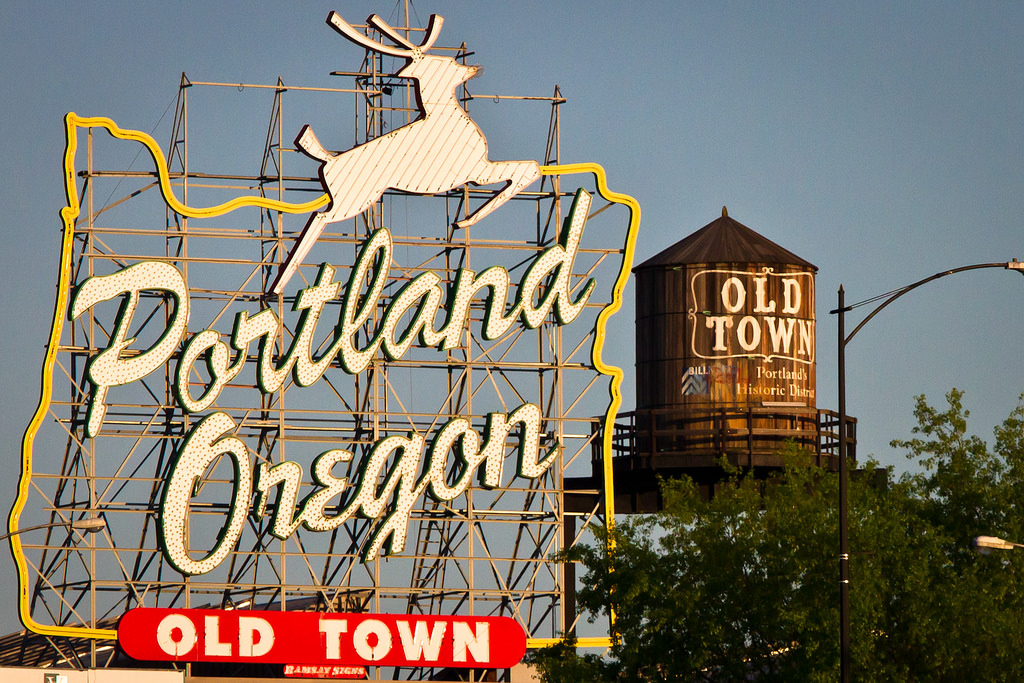 Portland, Oregon (Flickr: Paul Nelson)
Portland, Oregon is an excellent place to take a family vacation thanks to the many kid-friendly attractions found throughout the city. From children's museums and roller coasters to indoor parks and science playgrounds, Portland has a little bit of everything when it comes to things to do.
Here is a list of the 5 top kid-friendly attractions in Portland to see during your visit. Between the 3 indoor activities and 2 outdoor activities, you should be able to plan a great Portland family vacation whether the sun is shining or it happens to be raining outside.
The Oregon Museum of Industry and Science. Better known as OMSI, this large hands-on-science museum is one of the top kid-friendly attractions in Portland, jammed packed with exhibits for all ages. For young children, there a special area just for babies and a large science playground for children 6 and under. Older kids will enjoy performing real life experiments in one of the labs. You will want to visit this kid-friendly attraction when it's rainy or likely to rain.
Oregon Zoo (Flickr: Eric Kilby)
Oregon Zoo. A family vacation in Portland must include the Oregon Zoo because it is just as great as OMSI. Portland's sprawling zoo, right in downtown, covers 64 acres and is home to all kinds of monkeys, lions, elephants, penguins, and over a thousand more animals. There are live kid-friendly animal talks throughout the day and sometimes live music in the evenings. You can bring in food if you like or dine at one of their eateries.
Playdate PDX. This massive indoor play place is another awesome must visit for kids. They have a three-story kid-friendly play structure for children to climb, slide, crawl and dance their way through. They often host events like puppet shows, magicians or jugglers. On the certain nights, they turn on the black lights for a cosmic play experience that may even include laser tag. For parents, they have a cafe with drinks and food, as well as free wifi.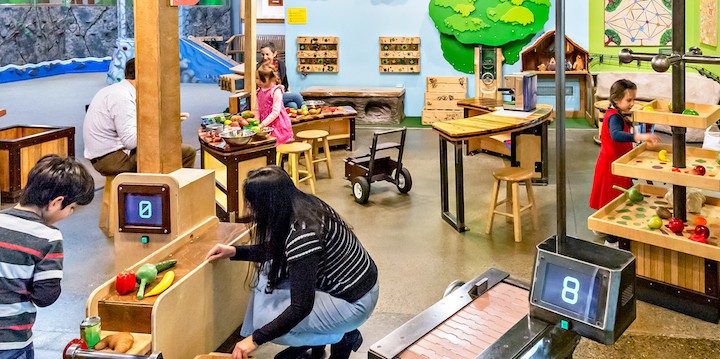 Portland Children's Museum (Courtesy Portland Children's Museum)
The Portland Children's Museum. The Children's Museum in Portland is a great kid-friendly museum that just underwent a remodel to be better than ever. There is a designated area for babies now so they can play and discover and many different play areas for building, shopping, digging, water play, and more. Visit their website to find out which traveling exhibitions are best for your kids.
(MORE: Looking for a kid-friendly hotel in Portland? Here are our recommendations.)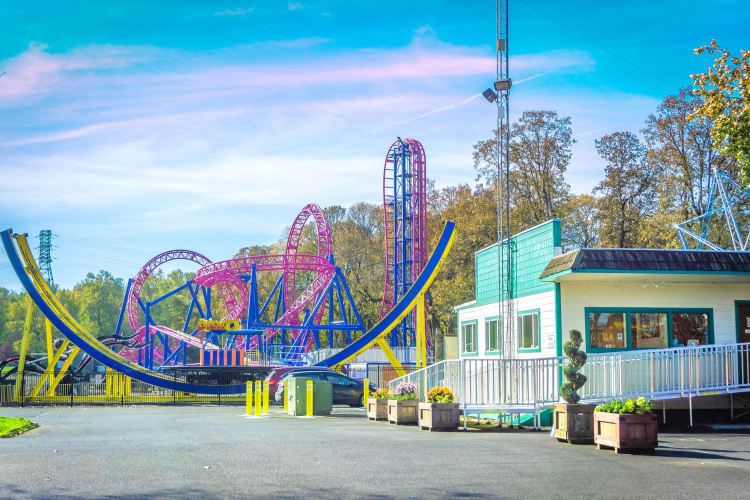 Oaks Amusement Park (Courtesy Oaks Amusement Park)
Oaks Park. No trip to Portland with kids would be complete without a visit to Oaks Amusement Park, Portland's very own amusement park. It is home to all kinds of fun rides. Younger kids will enjoy the kiddie area with age and height appropriate rides like Frogger while older kids and parents have thrill rides that will leave screaming even the bravest ones. Keep in mind that depending on what part of the year you are taking your family vacation, the rides may not be in operation. Oaks Park also has an indoor roller skating rink that is open year round.
Meagan Shamy contributed this to MiniTime.