Back to school travel ideas
By Mimi Slawoff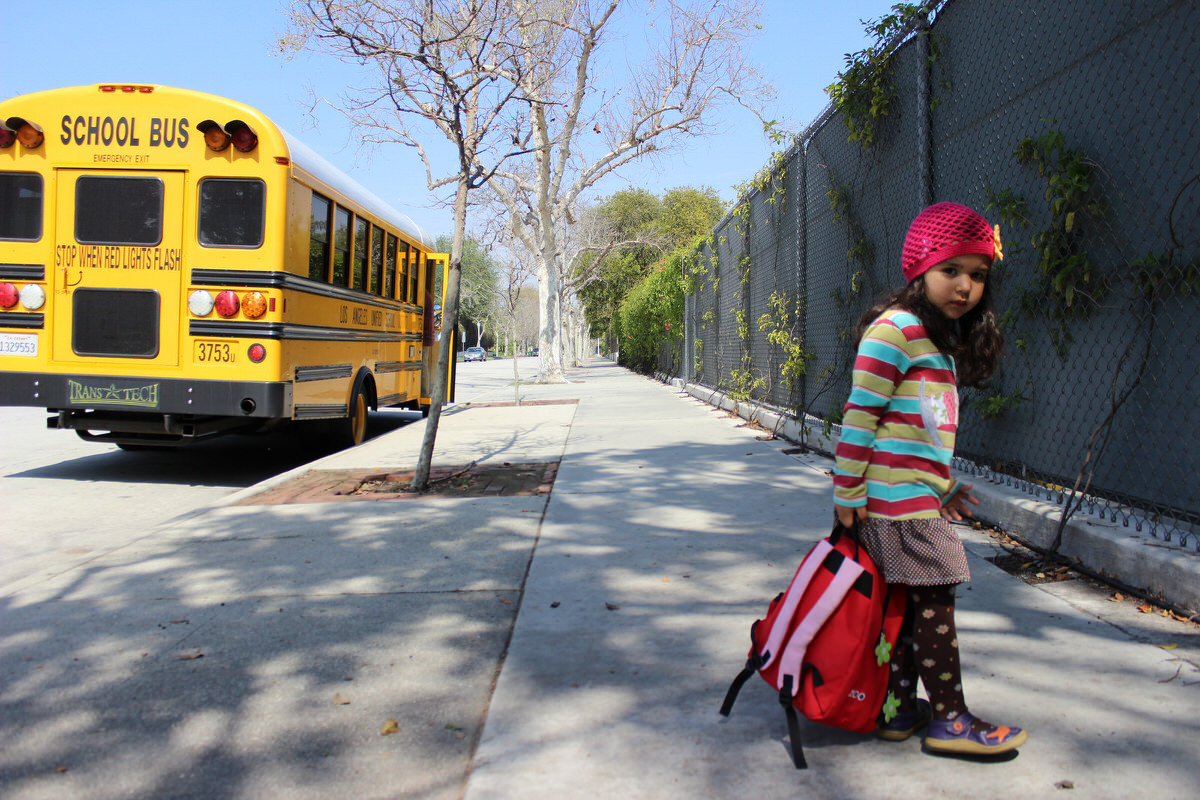 There are ways for families to travel, even when school is in session. (Flickr: Isabelle Acatauassú Alves Almeida)
No need to stow the luggage just because school is back in session. The more affordable back-to-school shoulder season is an ideal time to travel for many reasons: fewer crowds, lower temperatures and better deals on kid-friendly hotels and attractions. So check the school calendars, give schools advance notice and start packing your bags for a family vacation. But even if the kids really can't miss school, that doesn't mean you can't enjoy a few days away.
Here are five tips for traveling with and without kids this fall.
(MORE: From the Experts: 5 Reasons to Book Your Family Vacation Early)
Weekend Getaways
If missing school isn't an option but you're pining for a family vacation, weekends are a great time to hit the beaches, mountains, deserts or even fun cities like San Francisco or Seattle. A short trip is rejuvenating and a nice transition from summer vacation to a school routine. Include educational attractions in your fun and games.
In San Francisco, the Exploratorium and California Academy of Sciences are fun, science-based museums. The Westin St. Francis is a centrally-located, family-friendly hotel. Downside to weekend travel: more crowds than weekdays.
Taking the Kids out of School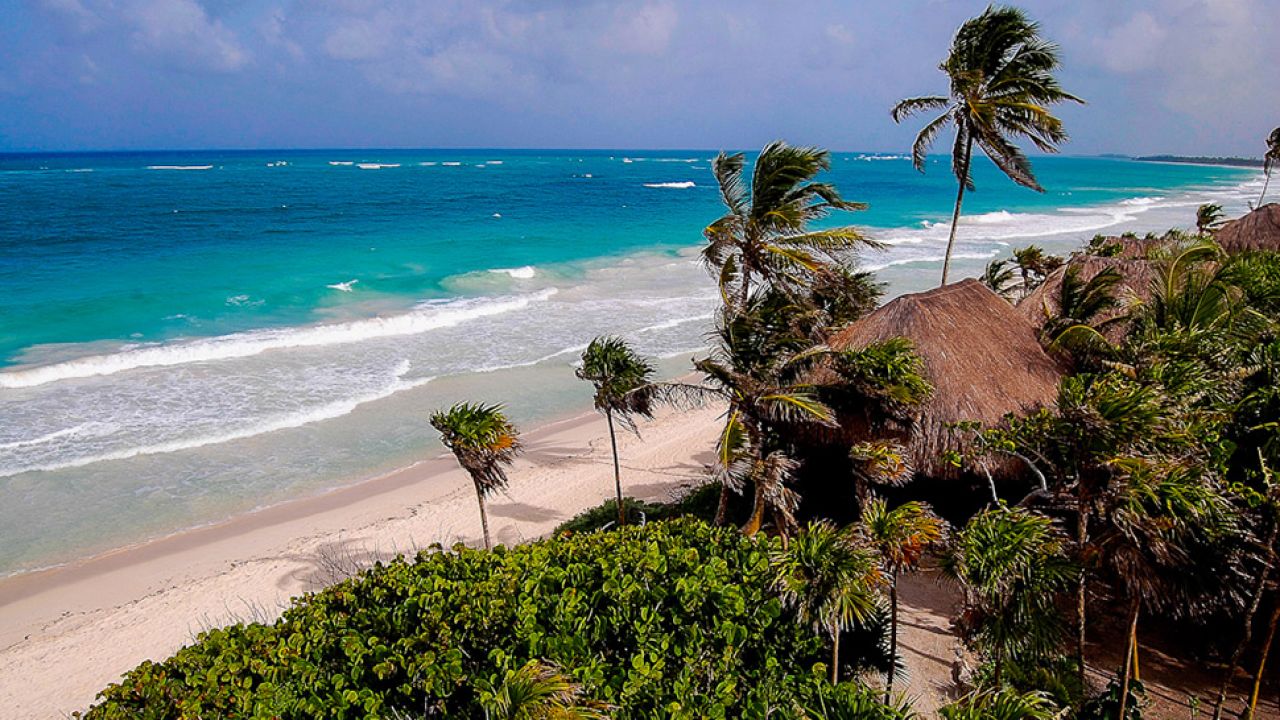 Tulum in the Riviera Maya (Flickr: Stefano Ravalli)
If the timing is right and kids won't miss tests, take them out of school for a few days to explore ruins in the Riviera Maya, hike to glaciers in Alaska or learn to hula in Hawaii. Eco-tourism trips are fabulous for immersing visitors in cultural activities. Still, school administrators are not thrilled when kids are absent, so give the school advance notice and ask for homework. Assure your child's teacher that he or she will keep a journal and write a report about your educational family vacation.
Leave the Kids with Grandparents
If kids can't miss school, that's too bad for them; but it doesn't have to cramp your style, does it? (Sorry kids!) Enlist the help of grandparents or trusted babysitters to watch the kiddos while you swim with stingrays in Grand Cayman, hike a volcano in Costa Rica or sail on a Caribbean cruise (best rates just happen to be in fall).
Extended Weekend Getaway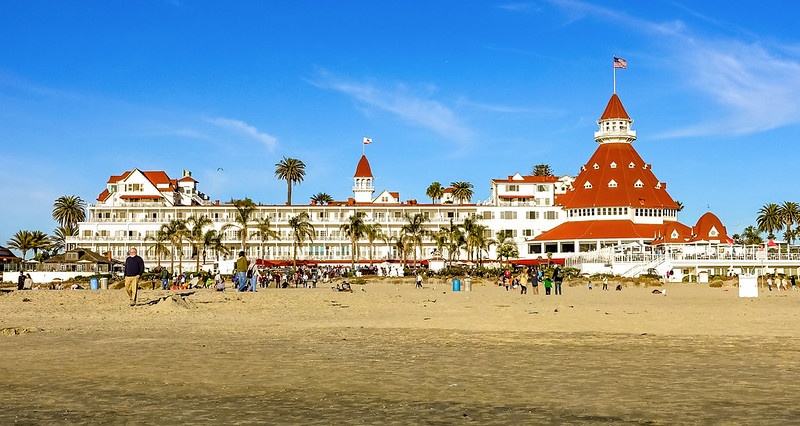 Hotel del Coronado (Flickr: Leo Boudreau)
Compromise and plan for a Thursday – Monday extended weekend family vacation. This way the kids don't miss too much school and you can make the most of a long weekend at Disney World, a family beach vacation at Hotel del Coronado in San Diego or a national parks getaway at Grant Village Hotel Yellowstone. Consider bringing grandparents who can bring kids home before the school bell rings if you feel like staying a few more days or sneaking in grown up fun in Las Vegas (rates and temps drop in fall, making Sin City a Nevada hotspot).
(MORE: Final Fling! 5 Fun Outdoor Escapes with the Kids this Fall)
Holiday Weekends
Though you'll most likely encounter traffic and delays, traveling on a holiday weekend means the kids don't miss school and you can plan a three- or four-day guilt-free, family vacation. Steer clear of major tourist spots (they'll be way too crowded), and instead consider small beach towns like Morro Bay in California, Door County in Wisconsin or Westport, Washington. If you're planning a road trip with kids, try to leave the night before the holiday weekend or a day after and return a few hours early to avoid the traffic crunch.
Mimi Slawoff of Planetfamilytravel contributed this to MiniTime. She is a Los Angeles-based journalist and a seasoned family travel expert who explores the world with her three children and writes about their journeys.