California with the kids
By Michelle Rae Uy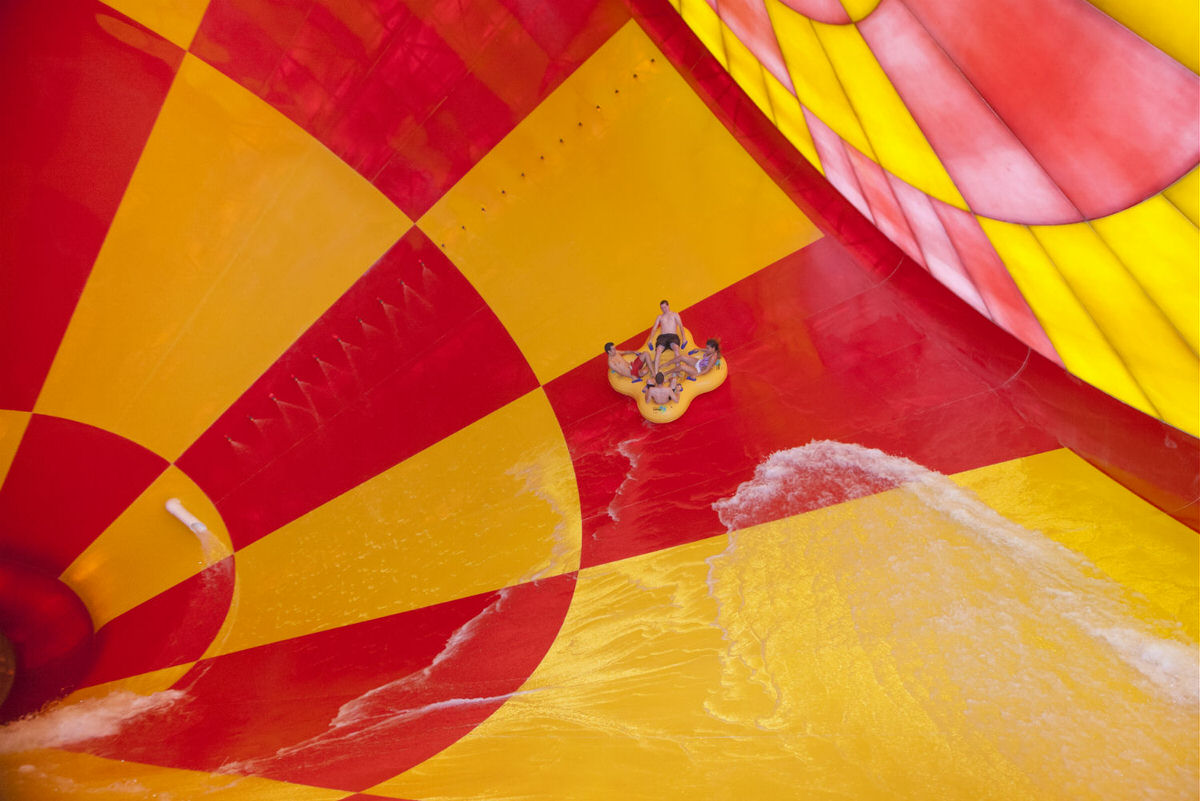 Howlin' Tornado at Great Wolf Lodge (Courtesy Great Wolf Lodge)
Howls all around!
Spring of 2016 will mark the official arrival of the ever-popular, family-friendly Great Wolf Lodge in California, and it's bringing in more than just the pleasure of splashing, sloshing and swashing around in the water with the kids no matter the weather or the season.
(MORE: Book now and get 25% off at Great Wolf Lodge Southern California)
An indoor waterpark may be the last thing you'd expect in Southern California, land of everlasting sunshine and year-round warm weather. But when you think about the amount of sun exposure our kids are getting from spending hours at their favorite amusement park – it does, after all, get just as unbearably hot here in the summer as other places – and then you consider the fact that most, if not all, outdoor waterparks in California shut down during the winter season, you start to wonder why it took so long to build one here.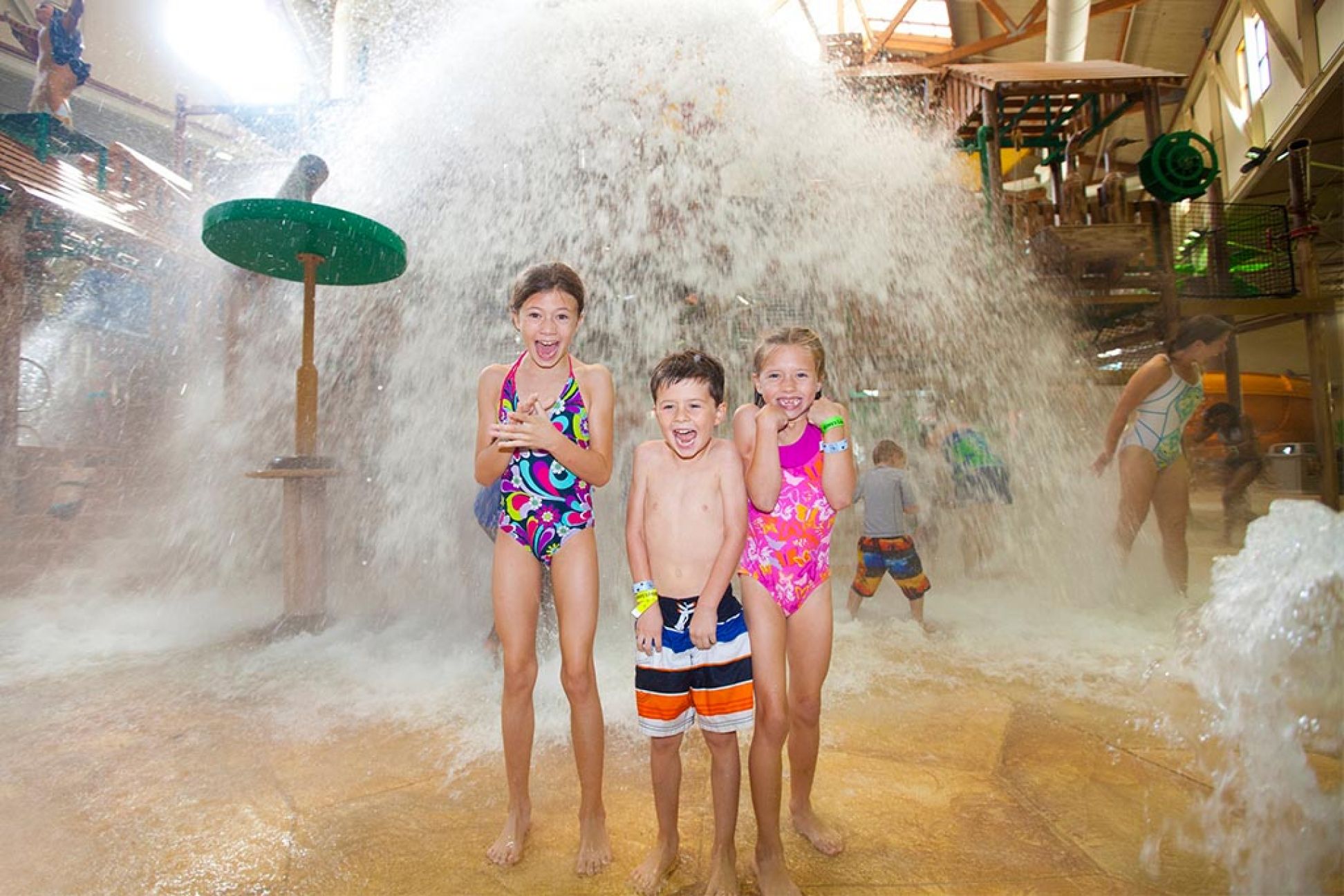 Family fun at Great Wolf Lodge (Courtesy Great Wolf Lodge)
If the idea of a year-round waterpark appeals to your family, there's no doubt you'll be one of the thousands clamoring to experience the first-ever indoor water park in California. But it's just one of the many things that the impressive Great Wolf Lodge is bringing to SoCal.
Great Wolf Lodge Southern California, set in Garden Grove, California, will usher in a unique and extraordinary vacation experience that is centered on "pure family fun and togetherness," as Phil Cunningham, General Manager at Great Wolf Lodge, put it. The 13th GWL property promises to bring the brand's exceptional guest service, provided, of course, by its friendly pack members, as well as its legendary kid-friendly water rides and slides, signature suites that accommodate families small and large, and its knack for creating lasting family traditions.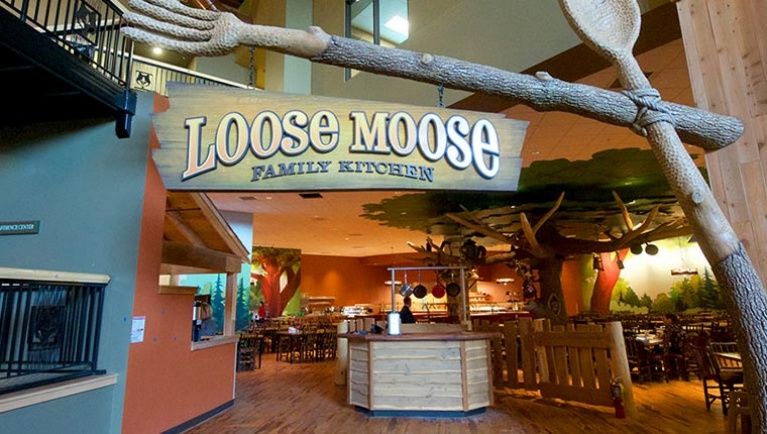 Loose Moose Family Kitchen (Courtesy Great Wolf Lodge)
Great Wolf Lodge SoCal will feature the brand's world-class waterpark, which includes fan-favorite rides and slides like the Howlin' Tornado, River Canyon Run and Coyote Cannon, and signature dining options like the full-service Lodge Wood Fired Grill, Hungry as a Wolf for pizza lovers, and the buffet-style Loose Moose Family Kitchen.
(MORE: Slideboarding Debuts at Great Wolf Lodge)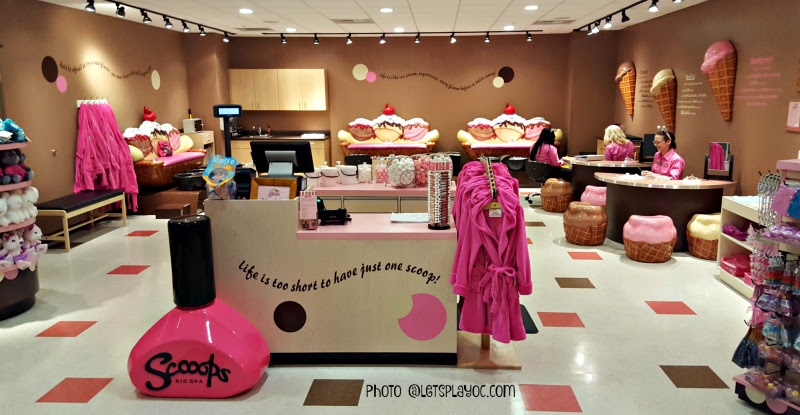 Scoops Kid Spa (Courtesy Great Wolf Lodge)
Topping those off will be GWL's signature ice cream-themed spa, Scoops Kid Spa, where moms and daughters can enjoy a unique spa day topped with an ice cream treat; the black light-lit, 9-hole, indoor mini golf course Howl at the Moon</strong>; Ten Paw Alley, a mini bowling lane with 5-lb bowling balls and shorter lanes; MagiQuest, which allows interactive wand bearers to go on magic quests around the property; the 24-hour Lazer Frenzy arcade; and plenty of shopping opportunities to complete the Great Wolf Lodge experience.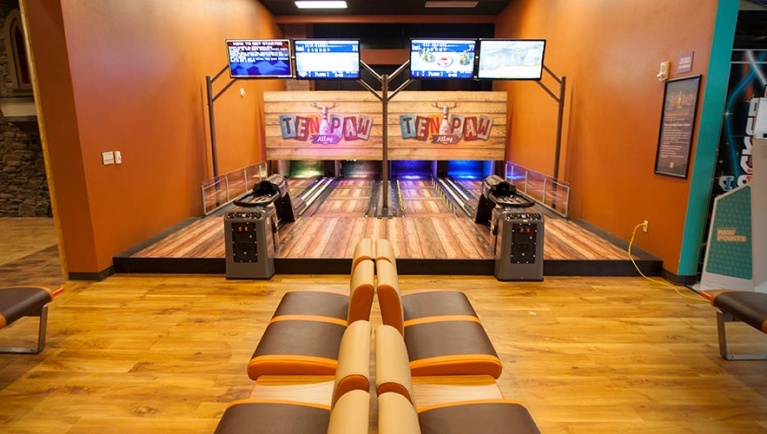 Ten Paw Alley (Courtesy Great Wolf Lodge)
With these unparalleled family-friendly offerings, 2016 is looking very promising for families in and visiting Southern California.
Are you ready to howl?
Take up to 25% off your Great Wolf Lodge SoCal stay when you book now through September 30, 2015. Book NOW and use promo code SOCAL to receive the introductory discount. For stays from March through December 2016; waterpark admission included.
Michelle Rae Uy contributed this to MiniTime. She is a travel writer based in Los Angeles and MiniTime's Head of Content, who spends her free time on adventures and film photography.