Revealing Colorado's Hidden Mountain Gems
By Camille Miller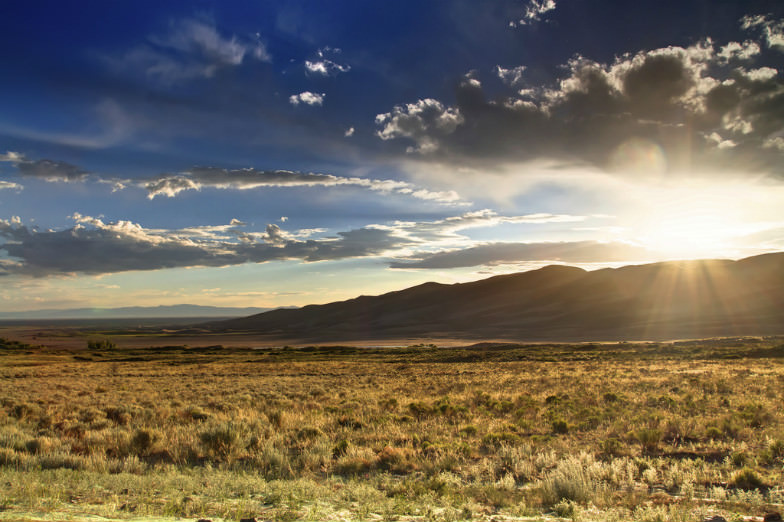 Great Sand Dunes National Park (Flickr: Zach Dischner)
Colorado is known around the world for it's ski slopes. So what do the locals do when the snow melts? As the days lengthen and the temperature rises families pack up their kids and a tube of sunscreen and head for these less well-known, but much-loved, mountain destinations.
Alamosa – Great Sand Dunes National Park
Summer Sledding on the Dunes & Wading in Medano Creek
A giant sandbox of approximately 30 square miles, rising 700 feet above the San Luis Valley, lies nestled in the Sangre de Cristo Mountains near Alamosa, four hours south of Denver. Families with kids visit this beautiful National Park and the Preserve year-round, but the highlight occurs in the spring and summer, when melting snowcaps create a seasonal creek. This popular stream is enjoyed by all ages as it runs through the golden sands, creating a beach atmosphere for wading, skimming and playing. Bring sunscreen and a swimming suit, and be prepared to get sand everywhere! *Note: depending on the snowfall for the year, the creek begins to dry up as early as August; call beforehand to get current water flow conditions. 11500 Hwy 150, Mosca; 719-378-6395; Visitor Center is open daily 9am-6pm during the summer; Cost: $3 for Adults ages 16+, Children under 16 Free.
(MORE: Visiting Denver? Check out these great kid-friendly hotels in the city.)
Frisco – Two Below
Wagon Ride, Wild West Show & Chuckwagon Dinner
Frisco is a picturesque mountain town one hour west of Denver, with plenty of recreational opportunities. Spend the day sailing on Lake Dillon, visiting the many historical sites, or exploring the surrounding mountains. Bring sunglasses, sunscreen and jackets, as the mountain atmosphere can be thin and cool. In the evening, gather your family for a delightful mule-drawn wagon ride through some of the most breathtaking country you'll ever see. Old-timey cowboy games and a hearty dinner made from scratch (the biscuits are heavenly!) await you, followed by a Wild West Show. The entertaining Jackman Brothers performing as the Sheriff and Dirty Dog will make your well-fed belly ache with laughter. This dinner-and-a-show is one of the best kept secrets of the Colorado high country. Wagon Rides depart from the Frisco Nordic Center: 616 Recreation Way, Frisco; 970-453-1520; Seating is limited and Reservations are required. Cost $69 for Adults ages 13+, $49 for Children ages 4-12, Kids ages 3 and under Free.
Grand Lake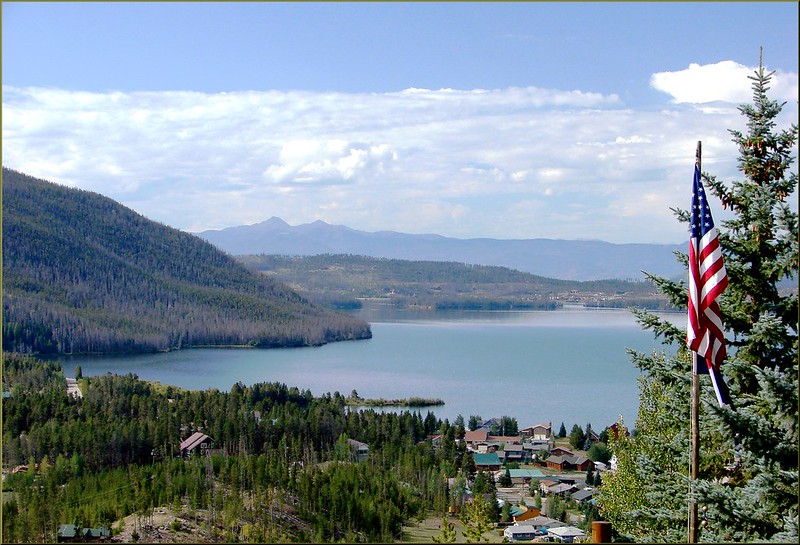 Grand Lake (Flickr: Don Graham)
Visit Adams Falls & Soak in the Hot Sulphur Springs
Located two hours outside Denver, families with kids visiting Grand Lake most like the slow pace and relaxing atmosphere of this charming mountain town. A relatively easy .3 mile hike just outside of town through some beautiful forest will reward even the youngest (or oldest!) of hikers with views of a cascading waterfall. Photography opportunities abound, and if you're feeling adventurous, follow the trail beyond the falls to a beautiful meadow with little pools, wading areas and an area suitable for fishing. You might even see a beaver or moose! East Inlet Trailhead Road, Grand Lake
The Hot Sulphur Springs 25 miles to the southwest are well-worth a visit, but be prepared to smell like sulfur for several days. The scenery is spectacular and there are a series of pools at different temperatures to enjoy. Native Americans believed in the healing qualities of the mineral-enriched waters, and you'll certainly feel the therapeutic effects after a visit. 5609 Spring Rd, Hot Sulphur Springs, CO; 970-725-3306; Open Daily 8am-10pm; Cost: $18.50 for Adults ages 12+, $11.50 for Children ages 3-11, Kids 2 and under Free.
(MORE: Find other kid-friendly attractions in Grand Lake.)
Idaho Springs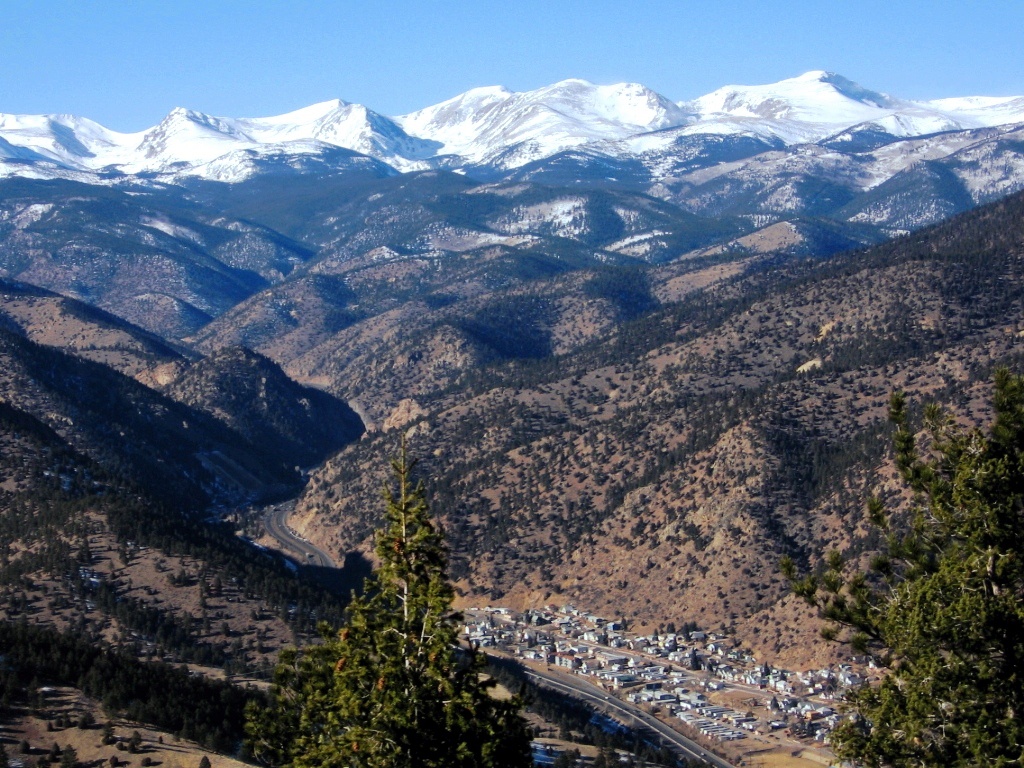 Photo: Priscila Micaroni Lalli
Just 35 minutes west of Denver, Mount Evans Scenic & Historic Byway begins in downtown Idaho Springs at the Visitor's Center and Heritage Museum. Follow Miner Street out of town until you pass Echo Lake, where Highway 103 intersects with Highway 5. Highway 5 will take a carful of kids nearly to the summit. The last quarter mile is an awe-inspiring hike. Get a start early to avoid afternoon thunderstorms. Also be sure to bring sunscreen and a jacket, and stay well hydrated – hiking at 14,240 feet can be quite a challenge! Heritage Visitor Center: 2060 Miner St., Idaho Springs
Once you've conquered the mountain, stop in at the Argo Gold Mine to tour a tunnel and the mill. Watch live demonstrations and pan for your own gold. (Keep what you find!) 2350 Riverside Dr Idaho Springs; 303-567-2421; Open Daily 9am-6pm, last tour at 4:30pm; Cost: $16 for Adults, $8 for Children 6-12, Kids 6 and under FREE.
Add these day-trips to your Calendar this summer and experience Colorado's hidden mountain majesties for yourself.
Camille Miller contributed this to www.MiniTime.com