Reviews of hotels written by travelers like you.
By Susan Kelly of Travel Magic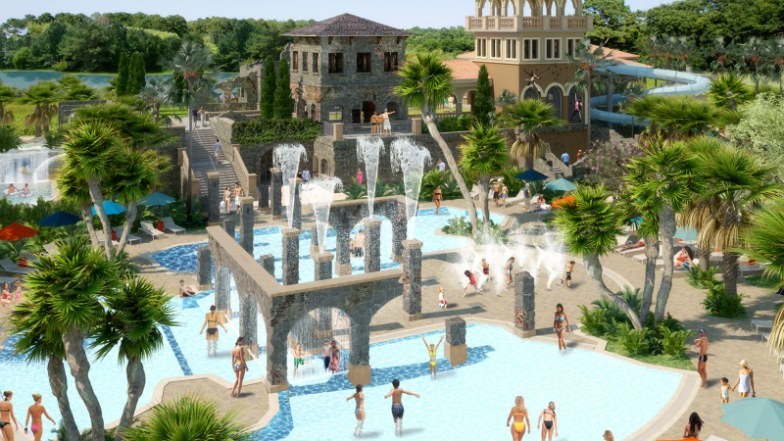 Four Season Orlando's Explorer Island in Orlando, Florida (Four Seasons)
The brand new Four Seasons Orlando is tucked right on campus at Walt Disney World Resort and brings a new level of quality to town. Sure, Disney has deluxe category resorts – but they have not really addressed luxury. Even the nicest rooms at the Grand Floridian Resort & Spa seem dated now.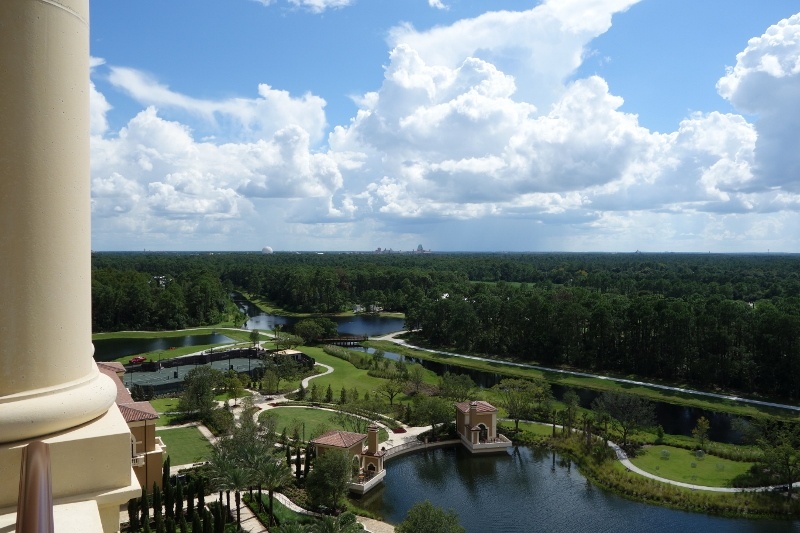 Park View Rooom at Four Season Orlando (Four Seasons)
So, what makes this resort different?
There is a TV built into the bathroom mirror and separate tub/shower with bathrobes and slippers provided. The ample closet space, plus a modern and fresh look make the hotel stand out.
The coffee station with the Nespresso maker is another treat. There is a built in refrigerator and an ice bucket which is filled at turndown service. In fact, the "do not disturb" and "please service room" messages are managed through a wall keypad which alerts housekeeping when you are vacating the room or when you want to be alone. This is a thoughtful touch.
(MORE: Find awesome kid-friendly attractions in Orlando.)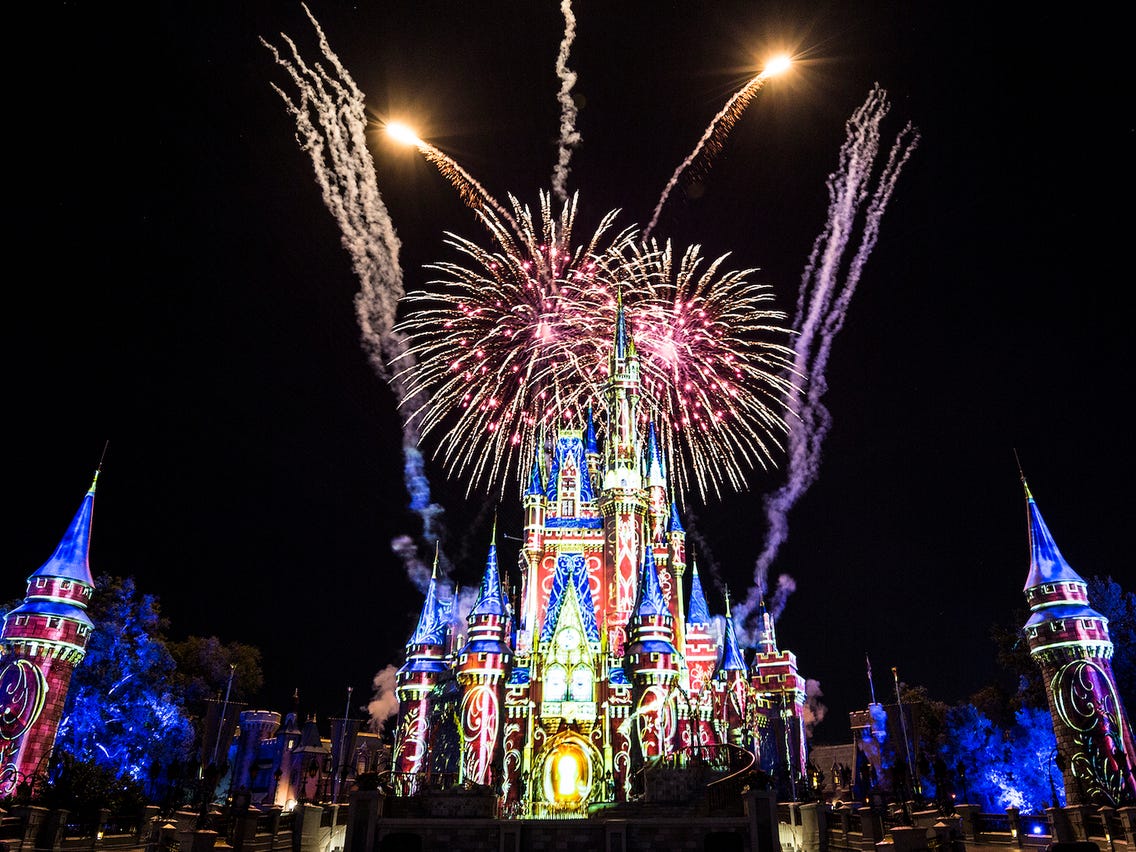 Fireworks from Disney World Orlando (Four Seasons)
From the park view room of my balcony I was able to view all three fireworks shows that night: Magic Kingdom, Epcot, and Disney Studios, and take great pictures on my pocket camera.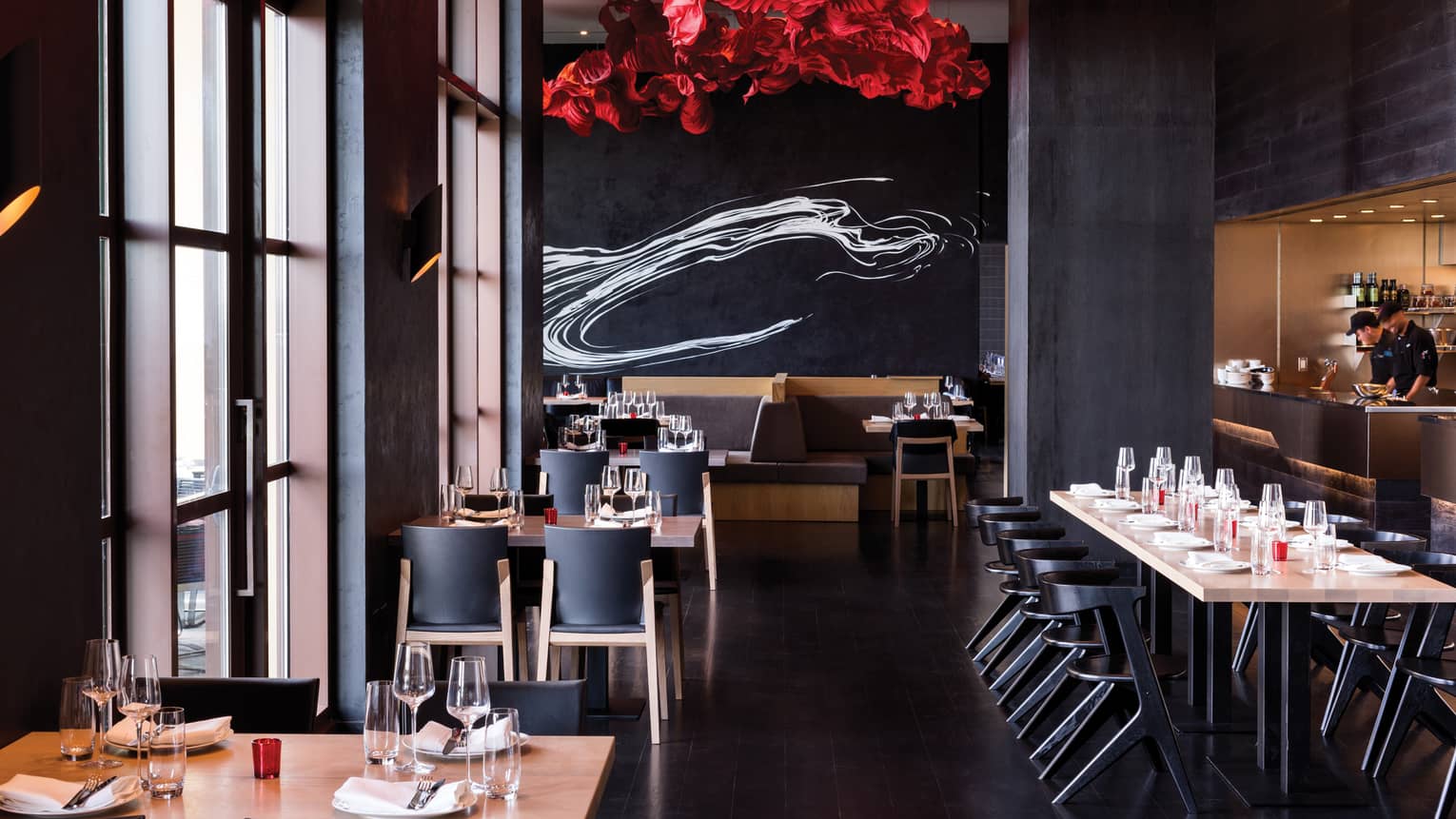 Capa Restaurant (Four Seasons)
There are beautiful pools, six restaurants, including the rooftop Capa steakhouse, and a spa in the midst of luxuriant gardens, comprising 18 treatment rooms and private couples' bungalows.
Kids can go to the children's club during the day (free of charge) and will certainly enjoy the resort's five acres Explorer Island which features a Splash Zone with dozens of choreographed water jets, climbing wall and waterslides. There is also a video gaming centre. I loved the outdoor ping-pong tables, pool tables and lazy river winding around a ruined mansion.
Tranquilo Golf Course (Four Seasons)
For parents into golf, there's the completely refurbished Tranquilo Golf Course designed by Tom Fazio. And with 37.750 square feet of event space, the resort can be the setting of stunning lakeside events – family celebrations or weddings.
Even in what I consider the "happiest hotel on Earth," nothing is ever perfect, so I will disclose what I feel are some of the trade-offs:
No free Magical Express bus service to and from the airport. Instead you will pay about $70 each way for a car service.
Fastpasses can only be reserved 30 days in advance of travel (compared to 60 days at Disney resorts)
There are no single rooms that can sleep a family of five. They do not offer roll-a-way beds. You would have to get two rooms connected to have enough bedding for everyone.
Four Seasons has its own bus schedule to the parks and while it is not continuous like Disney's (15-20 minutes) it is scheduled. So I can't really consider this a trade off. The 5:05pm bus is there at 5:05pm – so I actually spent less time waiting compared with Disney transportation when you are never sure when the next bus will come.
You might assume that this resort would cost more than a Disney deluxe resort – but you really have to have your travel planner do the math for you. Currently Four Seasons is having a "buy two nights, get a third night free" promotion which really brings it in line with almost any of the deluxe Disney resorts. In fact, we recently priced this out and found the Four Seasons to cost less.
(MORE: Want more options? Find more kid-friendly hotels and resorts in Orlando.)
So who is this resort for? For families who want a retreat from the Disney scene, this is hard to beat. There is a quiet elegance here that is a pleasure to be surrounded by. You really are still quite close to all four parks (by bus or car service). Disney resorts on the monorail (Grand Floridian, Contemporary, Polynesian Village) or next to Epcot (Boardwalk or Yacht & Beach Club) are going to offer unmatched location. But for people who don't need the front row and put room quality above location, this is your new home.
Susan Kelly of Travel Magic contributed this to MiniTime.