California with kids
By Michelle Rae Uy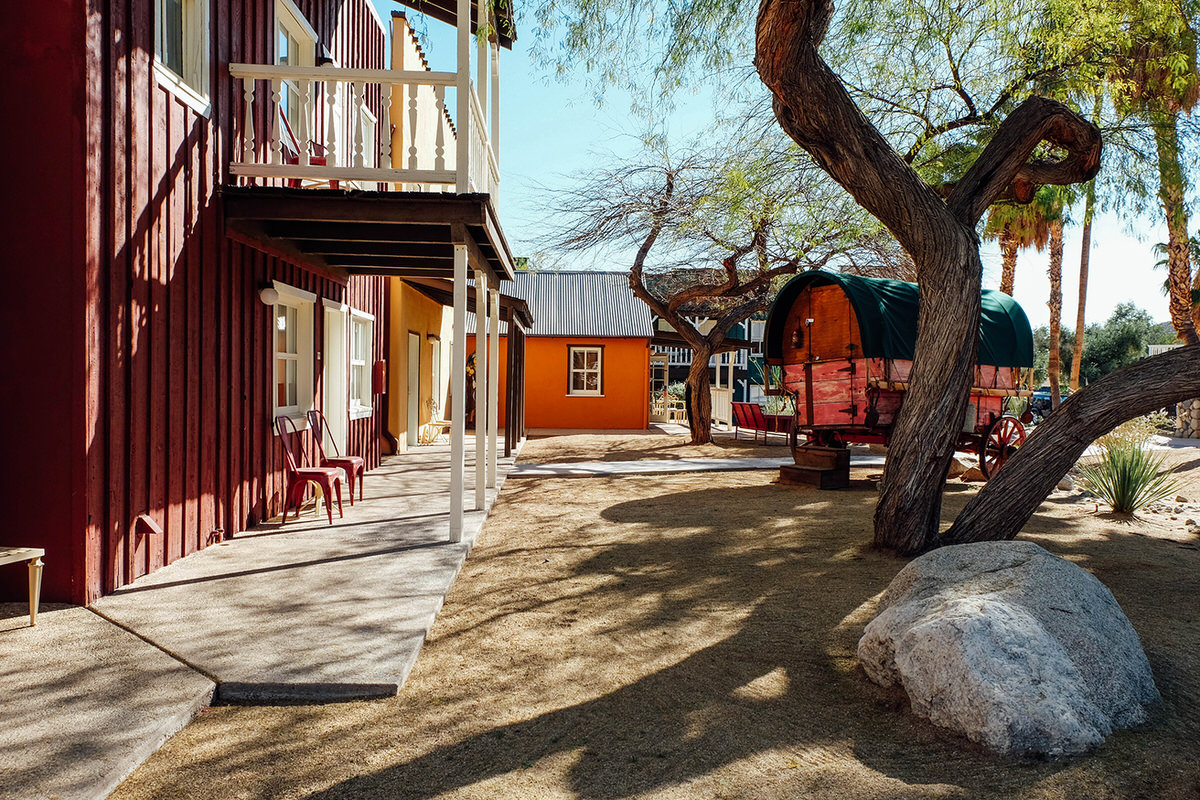 Palm Canyon's Old Western-inspired hotel grounds (Photo: Michelle Rae Uy)
Luxury travel has its many alluring perks, but let's face it – sometimes a back down to basics kind of experience is just what the doctor ordered for a proper recharge. This is why the pull of the great outdoors is so irresistible, not just to adventurers but also to families with kids; and why camping is so popular.
However, just because you and your family want to commune with nature, it doesn't mean you have to give up the modern comforts all together (well, unless you want to). Enter glamping, the brilliant idea of mixing the ruggedness and intimacy of camping with the luxuries of a firm mattress, heating, and even hot water.
Located within Southern California's Colorado Desert, Old West-inspired Palm Canyon Hotel & RV Resort offers exactly that. This Borrego Springs property boasts vintage trailers and vintage airstreams that outdoorsy guests can rent in lieu of tents. It's the perfect base for a family camping trip in the desert with a glamorous twist.
(MORE: Desert Getaway: Exploring Palm Springs with the Kids)
The Resort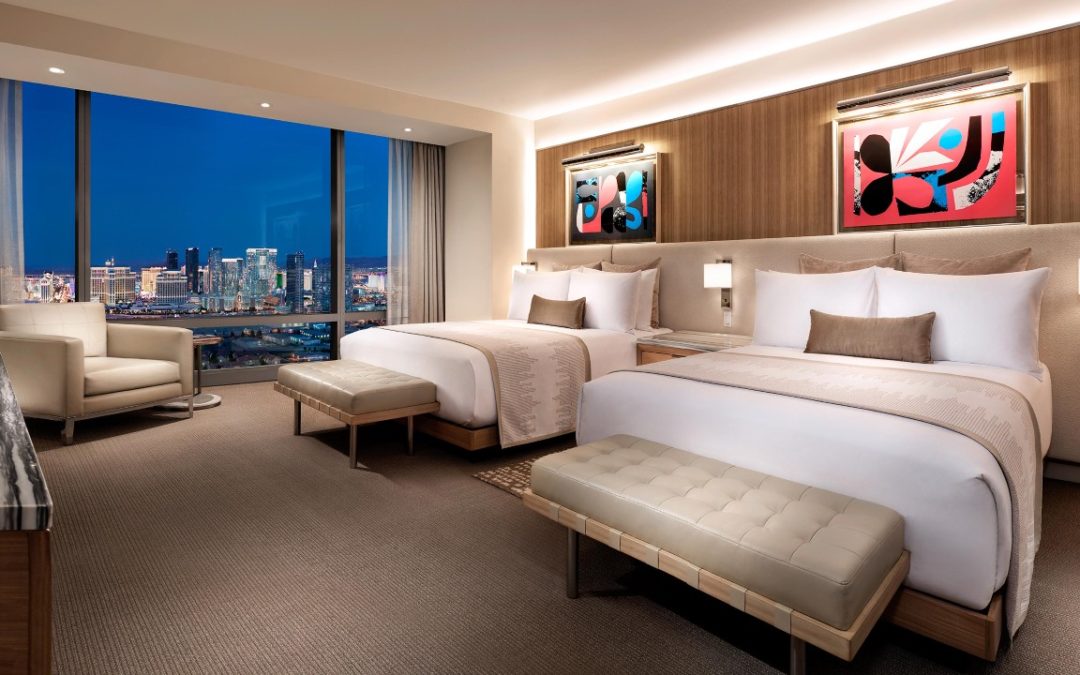 Two queen premier guest room at Palm Canyon Hotel (Photo: Michelle Rae Uy)
Palm Canyon Hotel & RV Resort is a family-friendly desert escape nestled in SoCal's Anza Borrego State Park, a park famed its wildflowers and beautiful night sky. The resort is essentially a lovely hotel with a cool Old Western theme and an RV park. It also boasts its own onsite restaurant (Big Horn Bar & Grill), a convenience store, public showers and picnic facilities; not to mention two outdoor pools, hot tubs, community fire pits and an amphitheater.
The RV park boasts a total of 100 RV spaces. The newly-renovated hotel, separated into five buildings and designed to look like an old Western town, has several accommodation options that feature either a king or two queen beds, lovely white beddings, and a complimentary snack tray. The premium rooms each have a private balcony or patio with outdoor furniture.
Glamping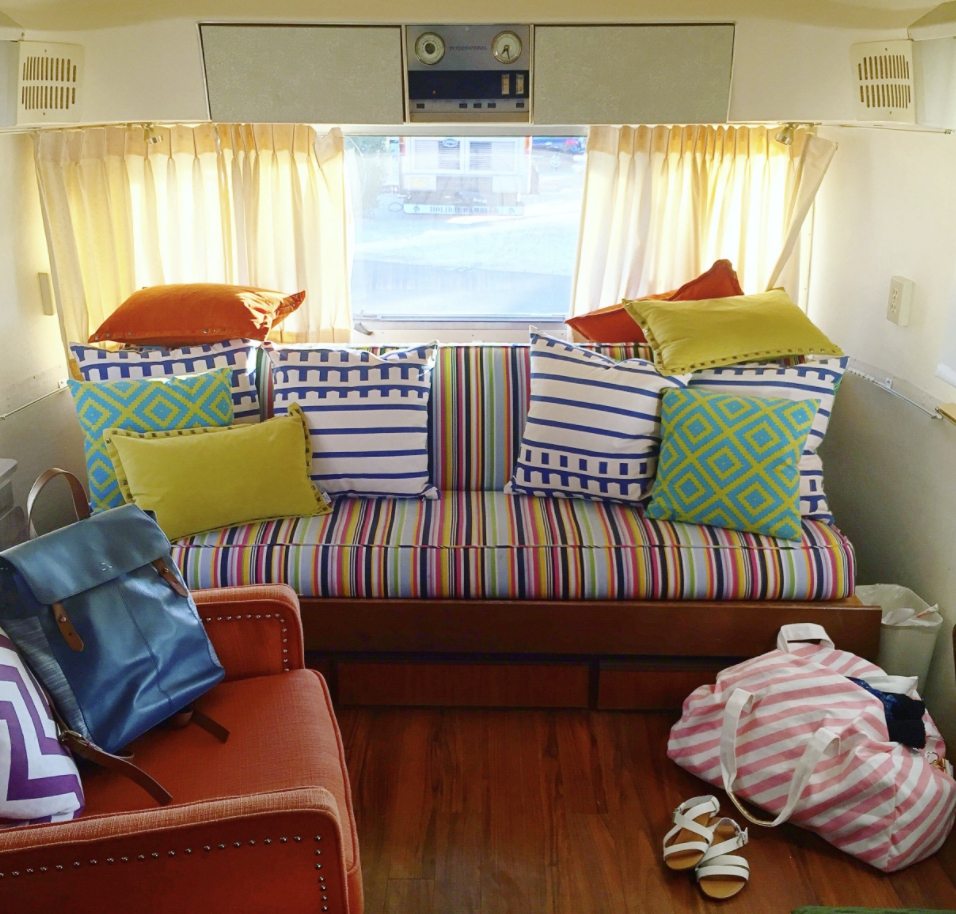 The colorful living area inside Palm Canyon's "Life's a Beach" vintage airstream (Photo: Michelle Rae Uy)
The property has a total of seven vintage trailers and airstreams – all located within the resort's RV area – that are equipped for different glamping options. The vintage trailers are smaller and furnished for comfortable sleeping accommodations for four people. They are set up very similar to a standard hotel room, except with the addition of a covered outdoor patio with a propane grill, an outdoor dining table and a fire pit. These are perfect for families who simply require warm and comfortable beds to sleep in.
The vintage airstreams, on the other hand, afford more space as well as added amenities. Think of them as the equivalent of one-bedroom suites, complete with their own kitchen, separate bedroom, a fully functioning bathroom, and a living space with couch that doubles as an extra bed. The kitchen in these airstreams are fully furnished – from an old school yet functioning stove and fridge as well as dinner and glassware down to dishwashing soap, a sponge and dish towels. The living area has a convertible sofa, an arm chair, a table and a flat screen TV with cable. The bathroom, albeit small, is also fully furnished, with its own tub, shower, toilet, fresh towels, toiletries and, most importantly, hot water. This eliminates one of camping's most unfortunate inconveniences – sharing a public bathroom (if even available) with other campers. First time campers as well as families who are not huge camping fans will love these airstreams since they provide the comfort and privacy of a modern hotel suite while still staying grounded and keeping close to nature.
Family-Friendly Activities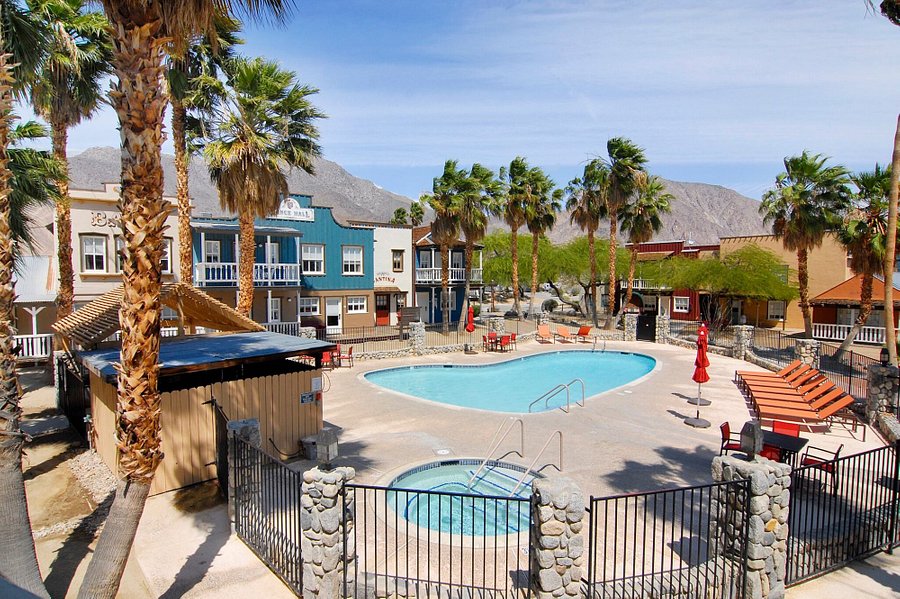 One of the two pool areas in Palm Canyon Hotel &RV Resort (Photo: Michelle Rae Uy)
Wonderful family-friendly attractions abound onsite and off, starting with the resort's two outdoor pools, which are perfect spots to cool down when you've been out all day under the hot desert sun. The resort also has community fire pits for late night s'mores and bonfires as well as an amphitheater, where you can do some onsite star gazing with the kids and even star trail photography, if you don't mind the bright lights.
Nearby Anza Borrego attractions are mere 5 to 15 minutes' drive away, so you're never far from awesome desert adventures. Hike the kid-friendly Palm Canyon Nature Trail to a lovely palm oasis and see wild big horn sheep along the way. Drive along a narrow dirt road (or hike, if you're feeling adventurous) to the beautiful Desert Gardens and witness one of California's most beautiful fields of blooms. Explore Galleta Meadows, an expansive metal sculpture park that boasts around 20 or so gigantic metal sculptures. Visit the Visitors Center and learn all about the local landscape, flora and fauna. At night, find a dark area, feast your eyes on the breathtaking Milky Way, and identify as many constellations and stars as you can with the kids. In the town of Borrego Springs, enjoy shopping at the local stores.
Dining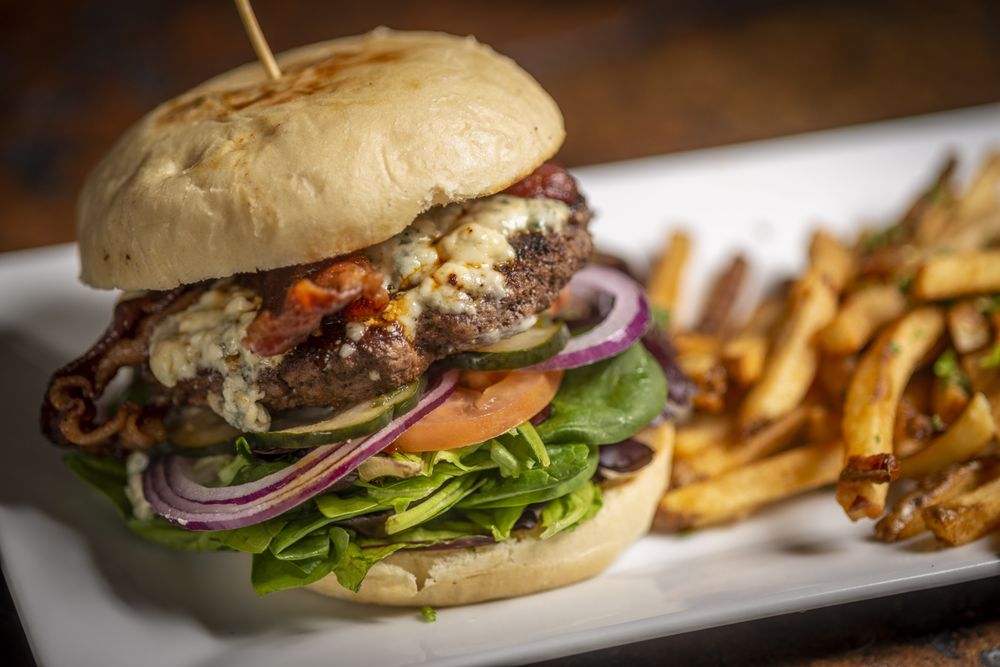 Burger and beer battered fries at Big Horn Bar & Grill (Photo: Michelle Rae Uy)
Several local restaurants (you can't find a McDonald's here!) are within five minutes' drive away, but you must sample some of the dishes at the resort's onsite restaurant during your visit. Open for lunch and dinner, Big Horn Bar & Grill serves surprisingly delicious American dishes in hearty portions. Meat and pasta lovers will enjoy the tasty BHBG Burger and the super creamy Chicken Pesto Pasta, while the kids will enjoy the Panko Breaded Chicken Tenders. Order a huge plate of those addictive Beer Battered French Fries or Onion Rings for the table, and for desert, share a big slice of their Banana Crème Pie.
Big Horn Bar & Grill also serves coffee and pastries for breakfast. For a full breakfast meal, head to Kendall's Cafe only a few minutes away.
(MORE: 6 Best Places for Stargazing with Kids in California)
Insider Tips
No need to bring bonfire supplies if you're staying at an airstream. The resort provides complementary flame gels.
Forgot to bring camping supplies? There's a general store as well as a market nearby to stock up!
Open the door to your airstream before cooking on the stove. You might set off the fire alarm if you don't.
Bring your own toiletries if you're staying in one of the trailers or if you're picky with the products you use.
The pool is open from 9 am to 10 pm.
The resort grounds might be too well-lit at night for night sky photography. If you want to capture the Milky Way or star trails, simply drive out of the property and find a dark spot nearby.
You don't need to make reservations at the Big Horn Bar & Grill. Walk-ins are very much welcome.
Michelle Rae Uy contributed this to MiniTime. She is a travel writer based in Los Angeles and MiniTime's Head of Content, who spends her free time on adventures and film photography.