Florida with kids
By Michelle Rae Uy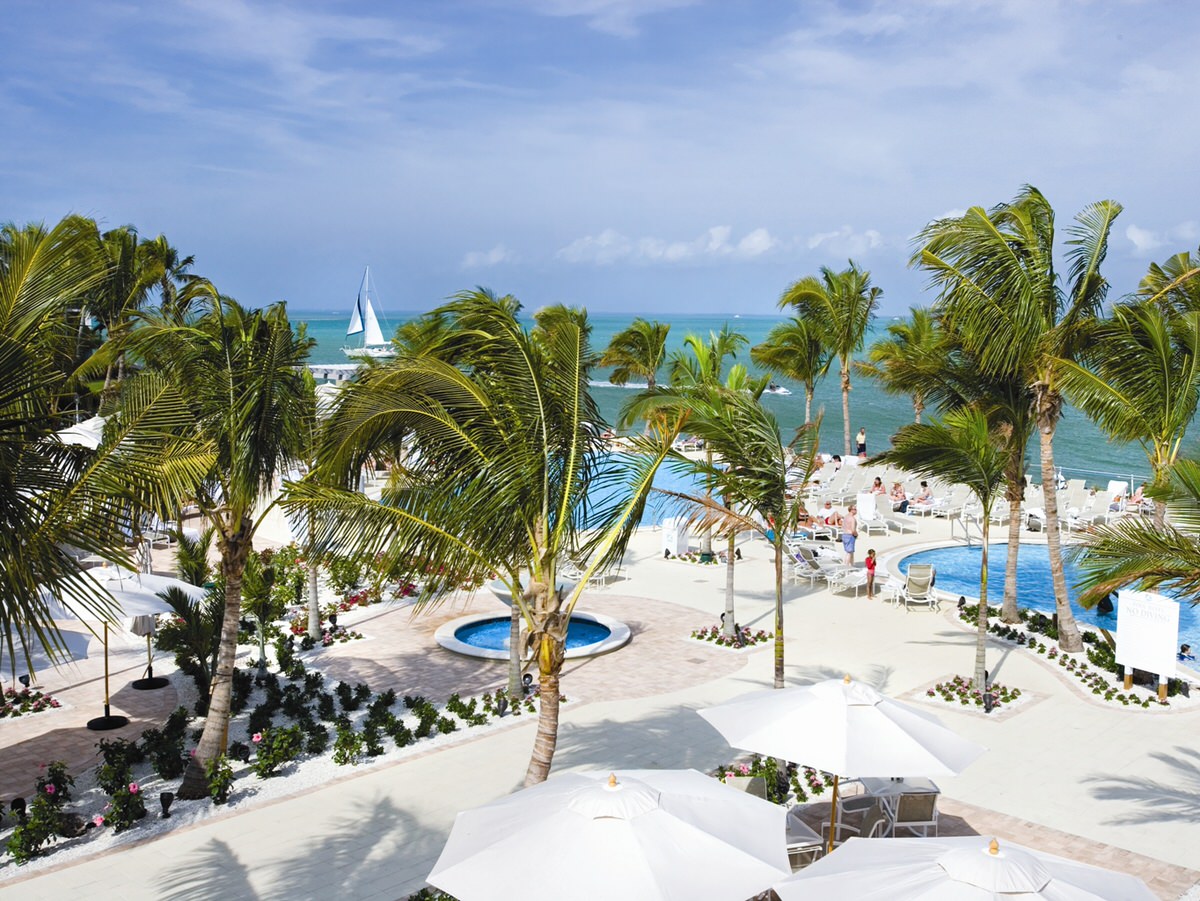 South Seas Island Resort (Courtesy South Seas Island Resort)
Expansive, quiet grounds, an exclusive beach, and marine wildlife sighting opportunities are just some of the many highlights that make South Seas Island Resort an idyllic setting for a low-key family vacation. Located in the northern half of Florida's Captiva Island, this old key lime pie plantation turned resort is a great base for families vacationing in the Beaches of Fort Myers and Sanibel.
(MORE: Best Things to Do in Sanibel, Florida, for Families with Kids)
More Than Just a Resort
South Seas Island Resort is more than just a resort, it's a small destination within an already fantastic destination so families wouldn't have to leave the resort if they don't want to. Within its grounds are a beautiful stretch of beach that offer shelling, swimming and sunning opportunities; a large marina that serves as a sort of sanctuary to a dolphin, some manatees and other marine wildlife local to the area; a large pool area with its own mini waterpark; plenty of possibilities for motorized and non-motorized water activities; and an array of restaurants that serve the freshest seafood fares.
Rooms and Amenities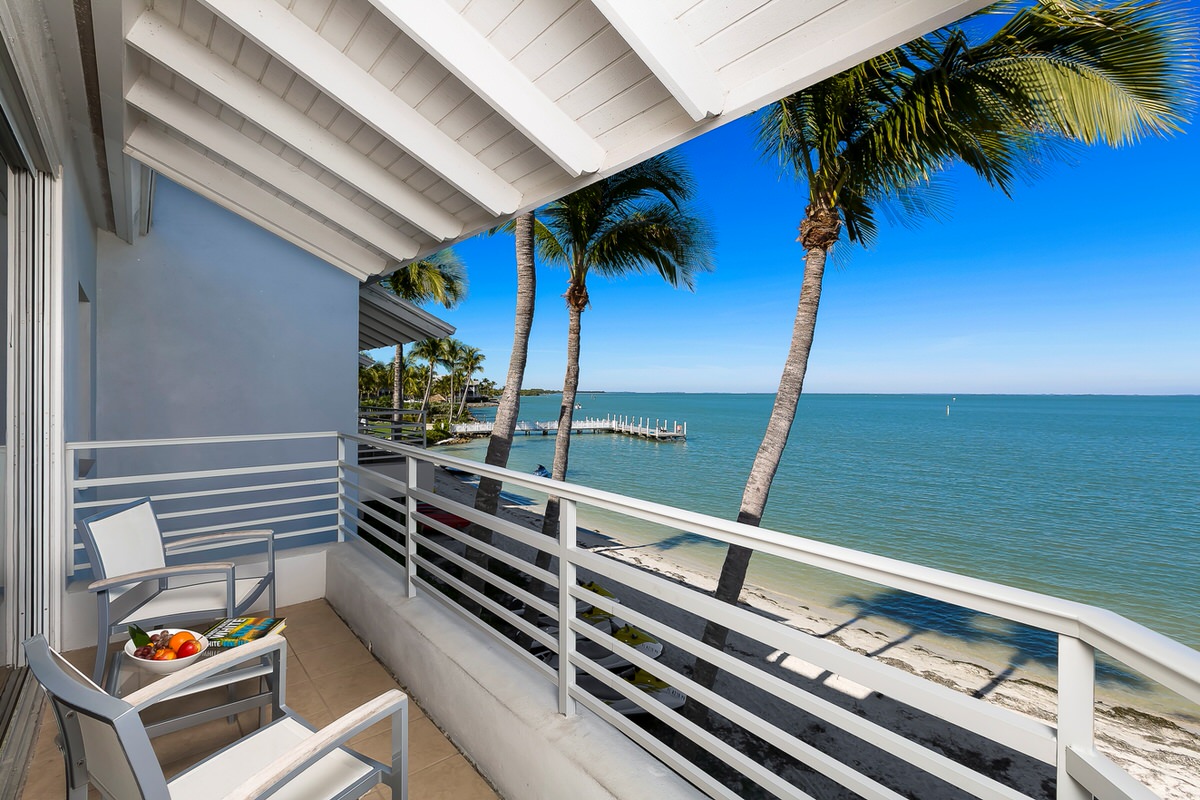 Harbourside guest room balcony (Courtesy South Seas Island Resort)
One of the best things about South Seas Island Resort is that it offers many options for its guests, whatever their preference, budget or group size. Several spacious guest room and suite categories are available for families large and small. As are one-, two-, and three-bedroom villas and cottages with a full kitchen and large, furnished balconies, as well as beautiful, modern beach homes that suit multi-generational guests and large groups.
For a family of four, a Harbourside guest room with two queen beds, a large bathroom with a granite counter and a private, furnished balcony is a great fit. But families with a larger budget might opt for an actual home away from home and rent a private beach house.
Dining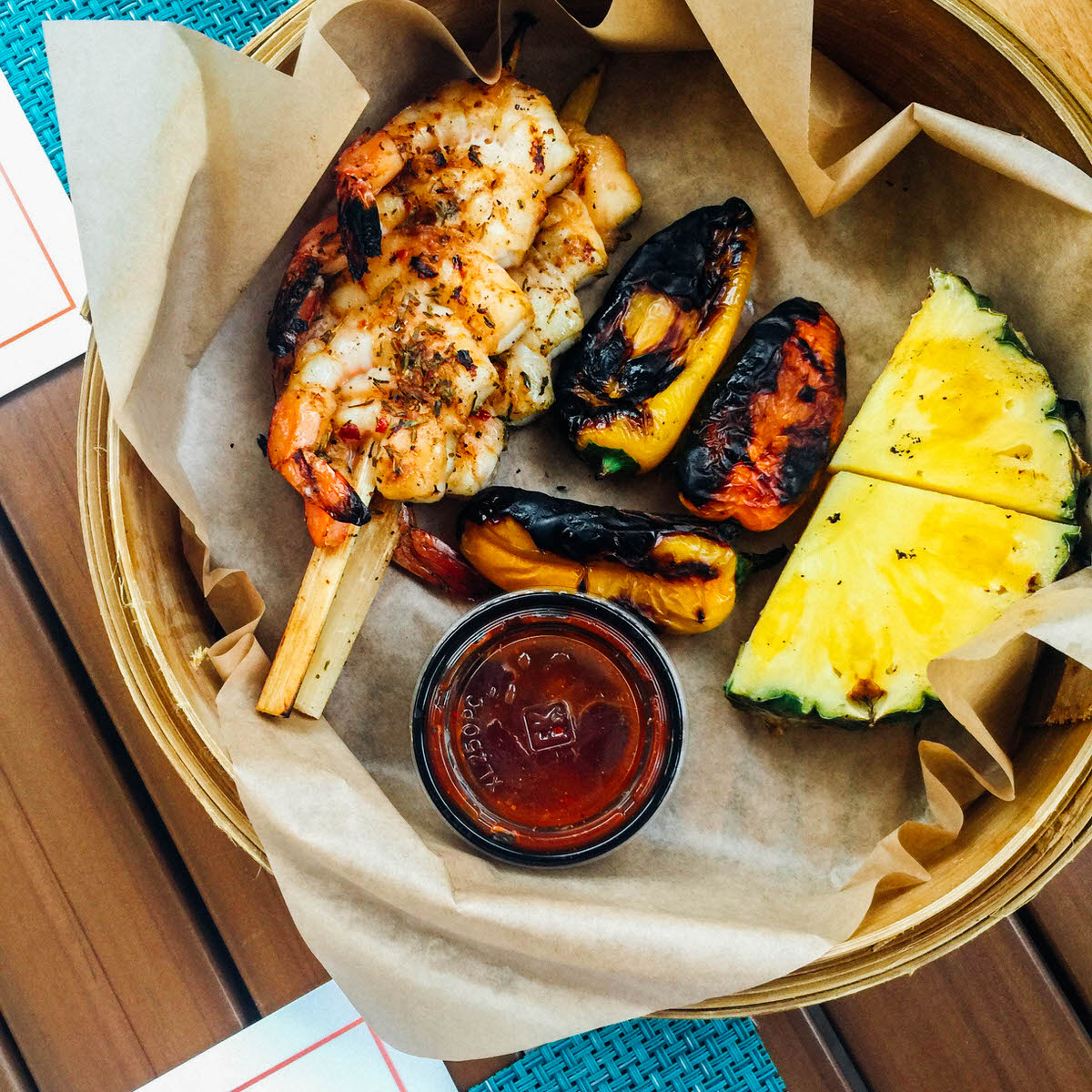 Shrimp skewers from the Pointe (Photo: Michelle Rae Uy)
Like with its various accommodation categories, family dining options at the resort are abundant and diverse. Delicious fresh seafood dishes, South Floridian fares, American grubs and kid-friendly favorites are available on site.
At Harbourside Bar & Grill, families can feast on yummy seafood, steaks and pasta that moms and dads can pair with refreshing cocktails or fine wine. Sample the Spicy Useppa Shrimp and the Sanibel Seafood Chowder for starters, and the Surf and Turf for the main course. The restaurant also serves a fantastic breakfast buffet to jumpstart your day. At The Pointe, located next to the pool area, sandwiches, burgers, wraps and salads are available for lunch with a view. The Fish Tacos and the Grouper Sandwich are great for both kids and adults, but if the kids are a little picky, the Buffalo Wings, Crispy Chicken Strips, and Cheese Quesadillas are easy options. For desert, order a big slice of the super chocolatey Chocolate Cake.
Be sure to stop by Scoops and Slices not just to admire its 1950s decor, but also to treat the kids (and yourselves) to some ice cream, soft serve frozen yogurt, or old fashioned candy (or all of them!). And if you're picky with your coffee, grab a Caramel Macchiato or a Frappuccino at the onsite Starbucks.
Family-Friendly Activities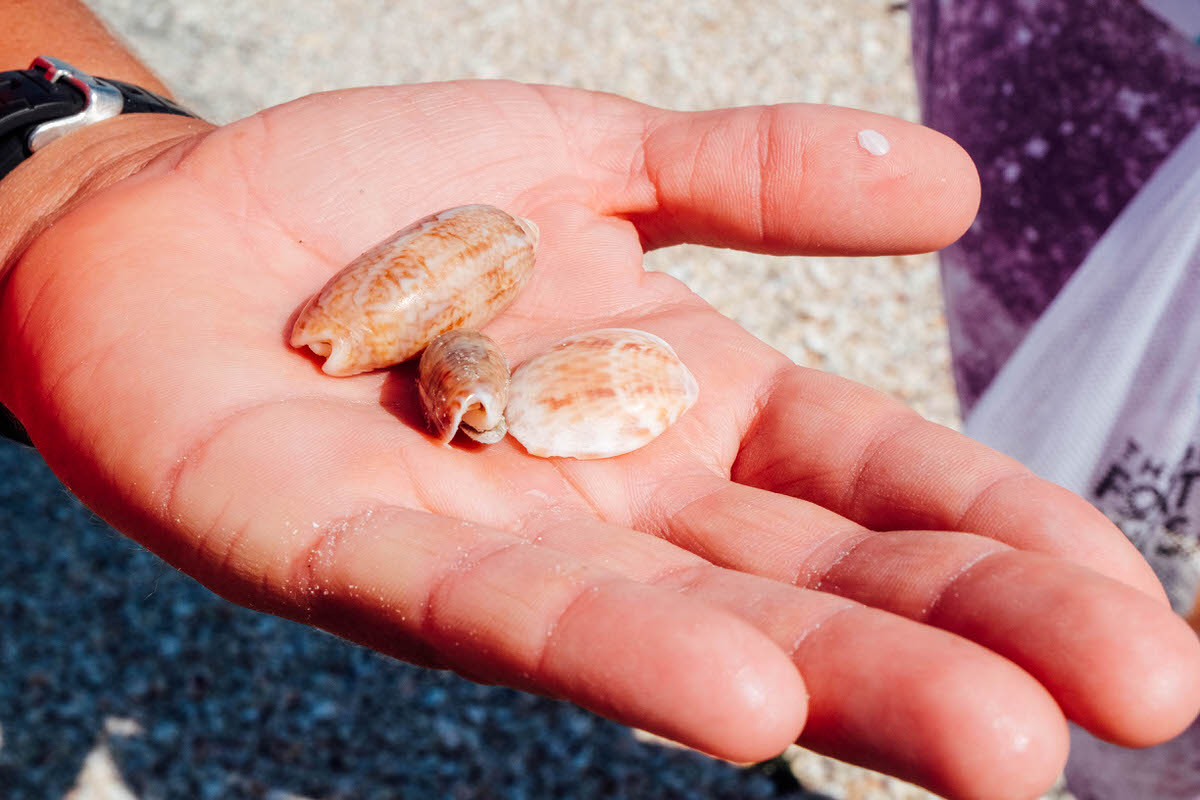 Shelling concierge at South Seas Island Resort (Photo: Michelle Rae Uy)
Activities abound at the South Seas Island Resort, and many of them are great for both kids and adults. Here are some of our favorite ones:
Spending some time at the pool. With nearly 20 swimming pools on site, one of which have two small but surprisingly fun water slides, it's impossible not to splash around or enjoy a refreshing swim in at least one of them.
Hire a Shelling Concierge and learn all about the island's favorite pasttime. As one of the best shelling destinations in the world, Captiva, Sanibel and their neighboring islands are home to a thriving shelling culture. Go on an educational shelling tour with a Shell Expert from Sanibel Sea School, and learn all about the admittedly addicting diversion. But don't just stop there. Go on a wildlife or bird watching tour as well, and learn about the abundant local marine and avian life.
Go shelling. Whether you're visiting later in the day or doing it hard core and going early in the morning when shells are more abundant, make sure to do some shelling with the kids. With two and a half miles of beach, there will be plenty of shell waiting to be found.
Cruise the neighboring islands. Go on a cruise with Captiva Cruises. They offer a number of cruises for resort guests, including the Out-Island Cruise that takes families to the neighboring islands of Cabbage Key, Useppa Islands and Cayo Costa. Guests can even arrange a pick up at the resort.
Indulge in water sports. Sunny Island Adventures, which has a location on site, offer water sports equipment rentals so whatever water activity your family is into, you have easy access to it. Parasailing, stand up paddlebording, jet skiing and kayaking are only some of the water sports you can partake in at the resort. Consider signing up for a kayaking tour to explore the mangrove forests nearby.
For a complete list of activities families have access to at the resort, visit the resort's website.
(MORE: Riviera Maya's Best Attractions for Families with Kids)
Things We Love
Here are some of the many things we love about the South Seas Island Resort: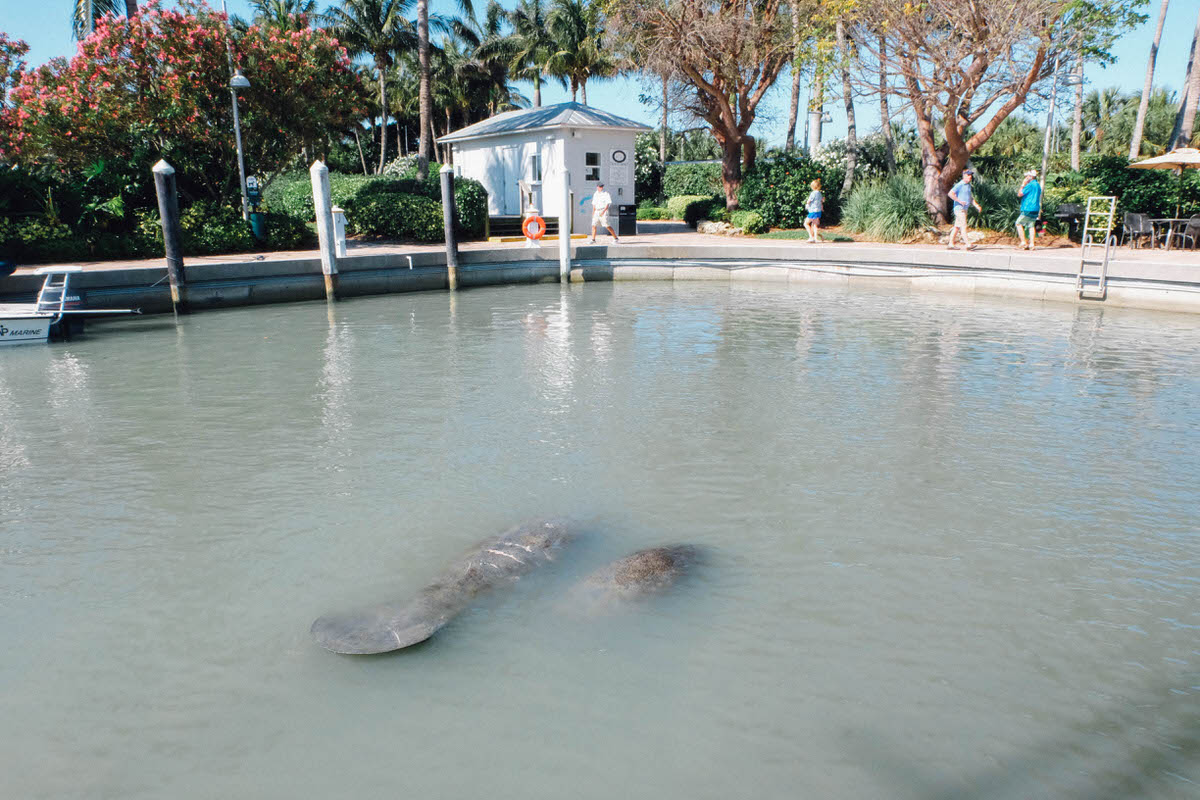 Manatees resting at the marina at South Seas Island Resort (Photo: Michelle Rae Uy)
There is an old-fashioned trolley that runs every few minutes daily to take guests from one end of the resort to the other.
The daily dolphin and manatee sightings in the marina are a wonderful way to start the day. You'll encounter other marine life too, including those weird looking sea hares.
The resort gym faces the marina, so working out comes with a view. Or if you prefer the outdoors, pick up the running path map at the gym and enjoy some Florida sunshine.
The beach is quiet and relaxing, especially in the early morning.
Scoops and Slices is simply a sweet tooth's paradise; but we love the 50s candy shop theme and decor too!
Insider Tips
Always keep a sharp eye out for wildlife. You'll never know what you'll come across in the water or on land.
There are plenty to see offsite too, so while it's easy to just stay at the resort, try to venture out of the resort and explore. Visit the Bailey Matthews National Shell Museum and learn about the fascinating mollusks. Go shelling at the popular shelling beaches. Explore the little town of Sanibel.
Michelle Rae Uy contributed this to MiniTime. She is a travel writer based in Los Angeles and MiniTime's Head of Content, who spends her free time on adventures and film photography.