Smart guide to Disney World tickets
By Suzanne Rowan Kelleher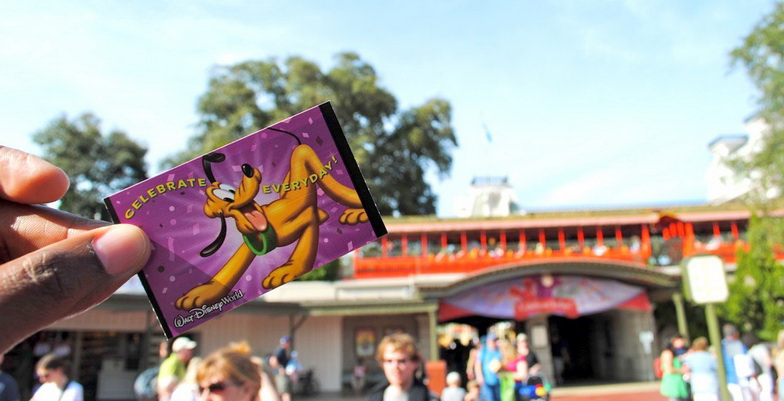 Disney World ticket (Flickr: Bob B. Brown)
Let's start with the bad news: Disney has hiked the price of Magic Your Way tickets. The good news is that it doesn't mean your trip to Disney World has to cost more. Chances are, you were going to spend more than you had to for tickets, anyway, so this is a perfect opportunity to rethink how much Mickey you really need.
At first, Magic Your Way may seem like a simple à la carte system, but figuring out the best deal for your family can take some calculation. Keep in mind that children 10 and older pay the same price as adults. Kids 3 to 9 pay a lower child's rate. Admission is free for little ones under 3.
Here's how it works: You start with a Magic Your Way base ticket, a card with a magnetic strip that grants admission to one of the four major parks (Magic Kingdom, Epcot, Animal Kingdom, or Hollywood Studios) each day. The base ticket is available as a single-day or multi-day pass, with a volume discount that increases with the number of days. So, while a one-day adult base ticket costs $105, the 5-day ticket is priced at $315, bringing the per-day cost down to $63. (Note: Prices may be discounted for Florida residents.)
Things quickly get more complicated, and more expensive, when you start adding on the possible options. A 5-day ticket loaded with all the options is 38 percent more expensive than the simple base ticket.
Let's suppose the Pattersons, a family of four with 7-year-old twins, wanted to purchase four-day tickets. They would pay $1,640.12 for fully-loaded tickets, compared with $1,256.72 for just the base tickets. That means they are paying about $95 a day more for those extra features. The best way to keep costs down is to be frugal with the add-ons, and purchase only the options you really need.
(MORE: Save money on your next Disney World adventure with these Disney summer deals.)
Here are some general guidelines to help you get value from Magic Your Way: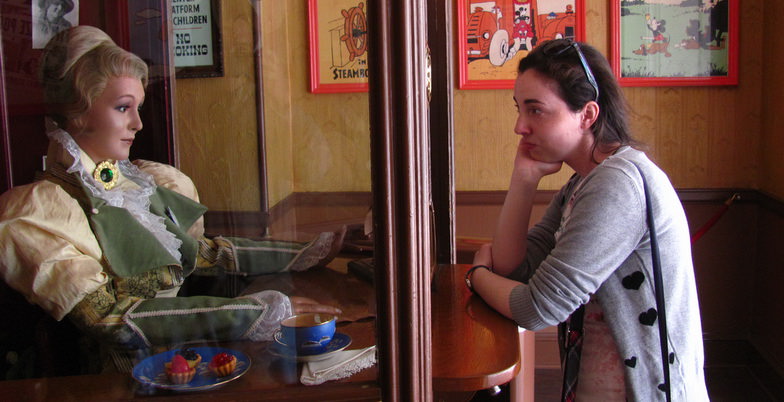 Tilly the Ticket Taker in Disneyland Anaheim (Flickr: Loren Javier)
Park Hopper: This option adds flexibility to your schedule, allowing you to come and go as you please between the four major parks during the entire length of your ticket. So, in a single day, you could visit Animal Kingdom in the morning and then catch Extra Magic Hours at Epcot after dinner. Extra cost: $64 for each four-day ticket. For the Pattersons, this option makes their tickets jump from $1,256.72 to $1,529.36—a difference of $273. When is it worth it? If you're staying five days or more. The park hopper option doesn't make a lot of sense for shorter stays at Walt Disney World, since most families need at least one full day to explore each of the major theme parks. Consider your kids' ages and limitations. Think about the crowds and the Florida heat. Ask yourself how far you want to push your family. (Still feeling ambitious? See Disney Reality Check).
Water Park Fun & More: Want to visit more than the four main theme parks? This option provides admission to Disney's two waterparks, Blizzard Beach and Typhoon Lagoon. It also gives you a free pass to your choice of DisneyQuest, Downtown Disney's Pleasure Island or Disney's Wide World of Sports Complex. Extra cost: $64 for a four-day ticket. The Pattersons would pay an additional $256 for this option. When is it worth it? To break even, you need to make at least two visits to the waterparks or other listed attractions. Otherwise, it makes more sense to buy single-day tickets to the attraction of your choice separately.
Dining Plan: Disney World now offers three dining plans: Disney Quick-Service Dining Plan, Disney Dining Plan and Disney Deluxe Dining Plan. Each lets you bundle a meal plan into your ticket. Extra Cost: Around $22 – $52 per person per day. When is it worth it? These plans can be a very good buy, particularly if your family plans to eat at sit-down restaurants inside the park. (Want to make the most of this option? See Dining at Disney.)