Luxury amenities for families
By Michelle Rae Uy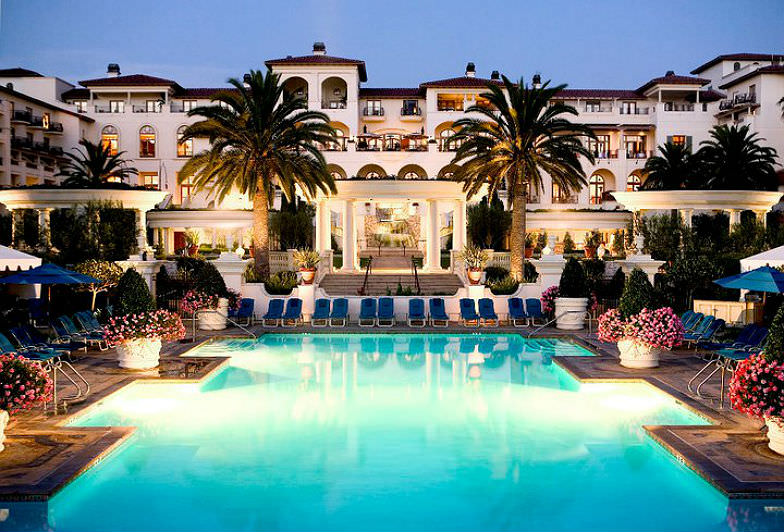 St. Regis Monarch Beach (Courtesy St. Regis)
We can't all live the luxurious lives of celebrities, but once in a while we can certainly splurge and treat the whole family to a luxurious vacation and experience what it's like to travel like one, even for just a few days. From luxurious celebrity-approved amenities to suites named after legends to a Mediterranean-inspired spa, there are plenty of options for families looking for star treatment.
Here are five resorts that offer posh features for families with kids.
(MORE: Travel Like the Stars at These Family-Friendly Destinations)
Mr. C Beverly Hills, Los Angeles, CA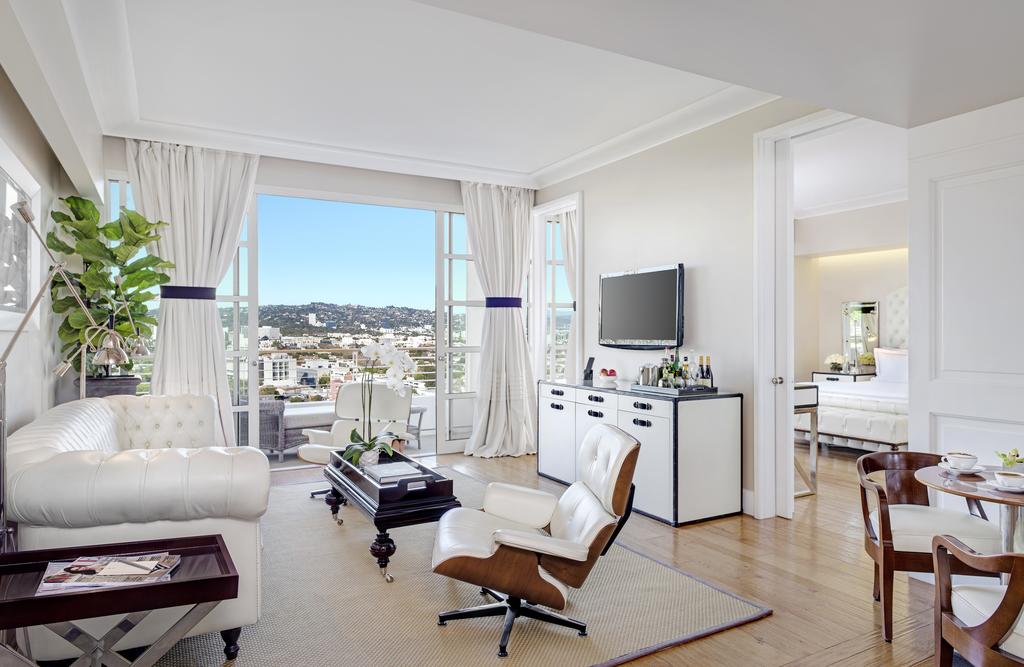 As one of Los Angeles' classiest hotels, 4-star hotel Mr. C Beverly Hills features Italian-inspired accommodations while offering stunning views of the City of Angels and easy access to the city's most famous attractions like Rodeo Drive and LACMA. In addition to its swanky furniture and accents as well as a pool, sundeck, and private balconies, the hotel has also collaborated with The Honest Company, an eco-friendly company co-founded by Golden Globe-nominee Jessica Alba, to provide kids with wonderful bath and body products during their stay. With the hotel's "Little C" amenities, mini guests will be given The Honest Company Discovery Set that includes a shampoo, body wash, organic healing balm, face and body lotion, hand soap, and laundry detergent on top of other awesome perks like kid-size bathrobes. What's more, complimentary Mr. C teddy bear, freshly baked cookies and milk with be provided as a welcome gift upon check in. Rooms start at $311/night.
Sun Valley Lodge, Sun Valley, ID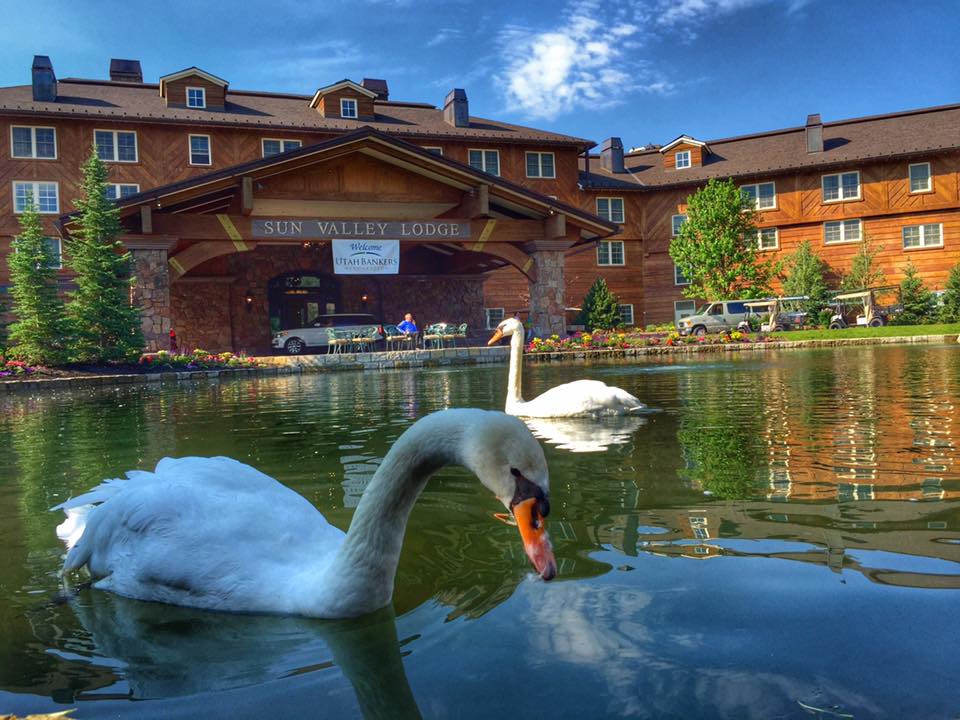 Sun Valley Lodge (Courtesy Sun Valley)
Tucked in the mountains of Idaho, Sun Valley Lodge enjoys a reputation as a bucket list-worthy winter resort destination for families looking to enjoy the tranquility of nature and the freedom of the powdery slopes. After a very recent renovation, historic Sun Valley has reopened with new suites fit for legends. The ski lodge, which opened its doors in 1936 and had been a favorite destination for Hollywood stars, recently unveiled its five luxurious "Celebrity Suites," named after the big names that frequented it. These names include Ernest Hemingway who wrote part of For Whom the Bell Tolls at the resort, Marilyn Monroe who stayed there while filming Bus Stop and Clint Eastwood. Today, guests and fans of these icons can walk where they walked and enjoy wonderful accommodations that feature a cozy fireplace, a separate living room, double sink vanity and a granite entry. Rates start at $499/night.
St. Regis Monarch Beach, Dana Point, CA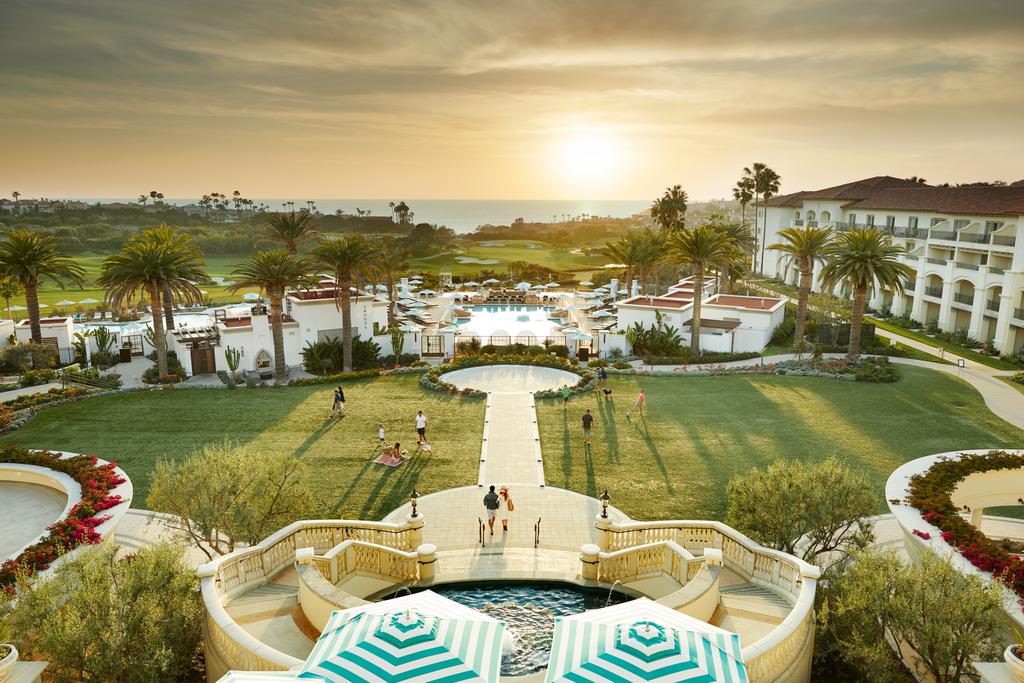 Its gorgeous, Spanish Mission style architecture, featuring a couple of double staircases, 13 fountains, and balconies with relaxing views, make St. Regis Monarch Beach one of the best family retreats in Southern California. Its bright, newly renovated rooms that offer plush beddings, a marble bathroom, and a private balcony; private beach with complimentary umbrellas and lounge chairs; heated, kid-friendly pools; an adult pool that plays music underwater; and lovely, quiet grounds are terrific reasons enough to take the kids. However, it's really the resort's excellent and more than accommodating treatment of its guests that keep them coming back. The resort encourages the laid-back and friendly staff to go out of their way to give every single guest the star treatment, making sure that everyone at the resort is happy, relaxed, and more than satisfied. Rooms from $345/night.
Miramonte Resort & Spa, Palm Springs, CA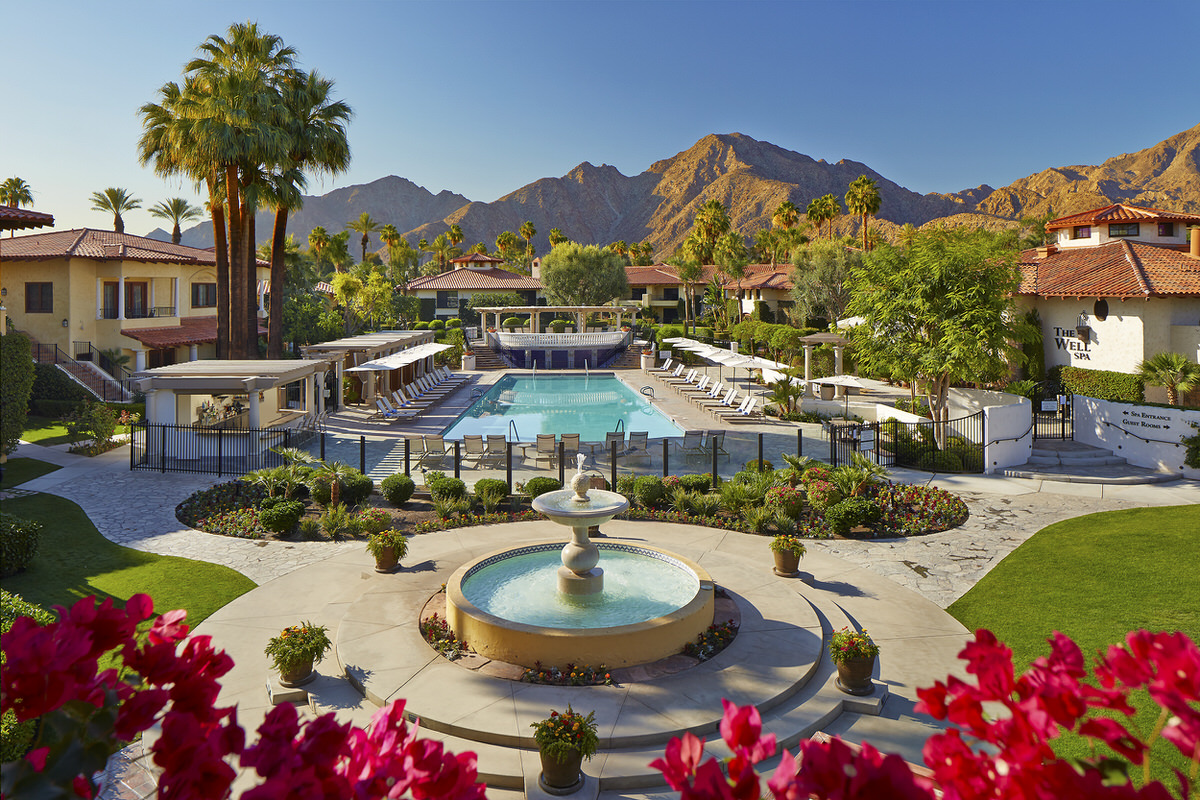 Miramonte Resort & Spa (Courtesy Miramonte)
Palm Springs has long been a favorite desert destination among celebrities, with its year-round sunshine and its close proximity to Los Angeles. So it comes as no surprise that many upscale resorts have made this oasis their home. Among them is the 4-star Miramonte Resort & Spa, upscale, exotic and not far from the main tourist strip of the famous hideaway. With its gorgeous, Mediterranean-inspired architecture bordered by the desert hills, bougainvillea-decorated pathways, modest gardens, and modern guest rooms and suites, it's easy to imagine your family vacationing in a private island off the coast of Greece. And with the resort's award-winning THE WELL Spa, now offering luxurious treatments at discounted rates that start at only $89, you'll feel like it too! Try the Summer Glow treatment for a full-body exfoliation at only $89 while the Summer Swedish Massage at $99 is perfect for parents who need to get rid of their stress. Rates start at $97/night.
(MORE: Travel Like the Stars: 5 Family-Friendly Resorts That Celebrities Love)
Grand Velas Riviera Nayarit, Nuevo Vallarta, Mexico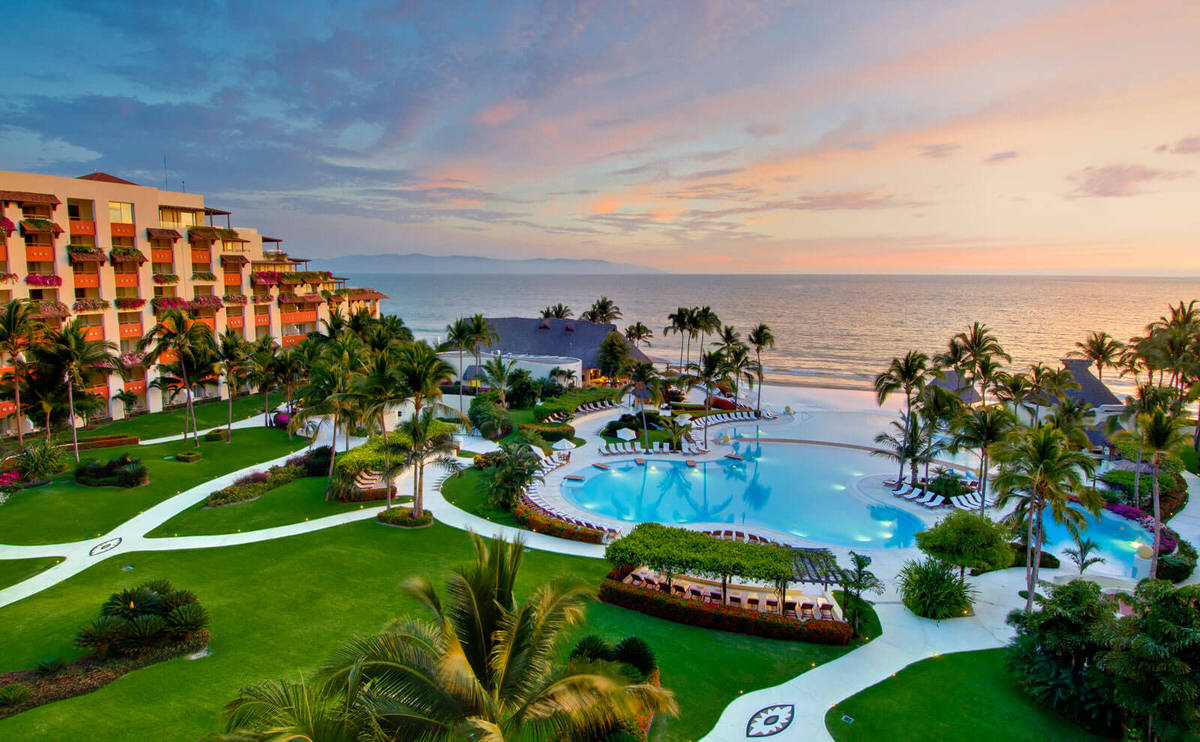 Grand Velas Riviera Nayarit (Courtesy Grand Velas)
Luxury, thy name is Grand Velas. The infinity Jacuzzi, penthouse terrace hot tubs, stunning tropical views, and other top-notch all-inclusive offerings make Grand Velas Riviera Nayarit a fantastic choice for that celebrity-grade Mexico getaway. Besides the great kids club and the Signature Dolphin Swim, kids will be treated to the ultimate R&R with the resort's Marine Adventure Massage, available throughout the summer for kids 4 to 12 years. Let your young stars enjoy a 25-minute treatment that includes a soothing stuffed octopus body and scalp massage, a sea-brush, delicious juice and a SEAcret surprise at the end in an adorable under-the-sea-themed cabana. Not going in the summertime? Year-round spa treatments like Pancho's Marble Massage and the Princess Massage are also available for them. The resort's sister property, Velas Vallarta in Puerto Vallarta, offers seasonal spa treatments for kids, too. If a spa treatment at this resort doesn't make your kids feel like their favorite celebs, we don't know what will. Rates start at $565/night.
El Conquistador and Las Casitas Village, Puerto Rico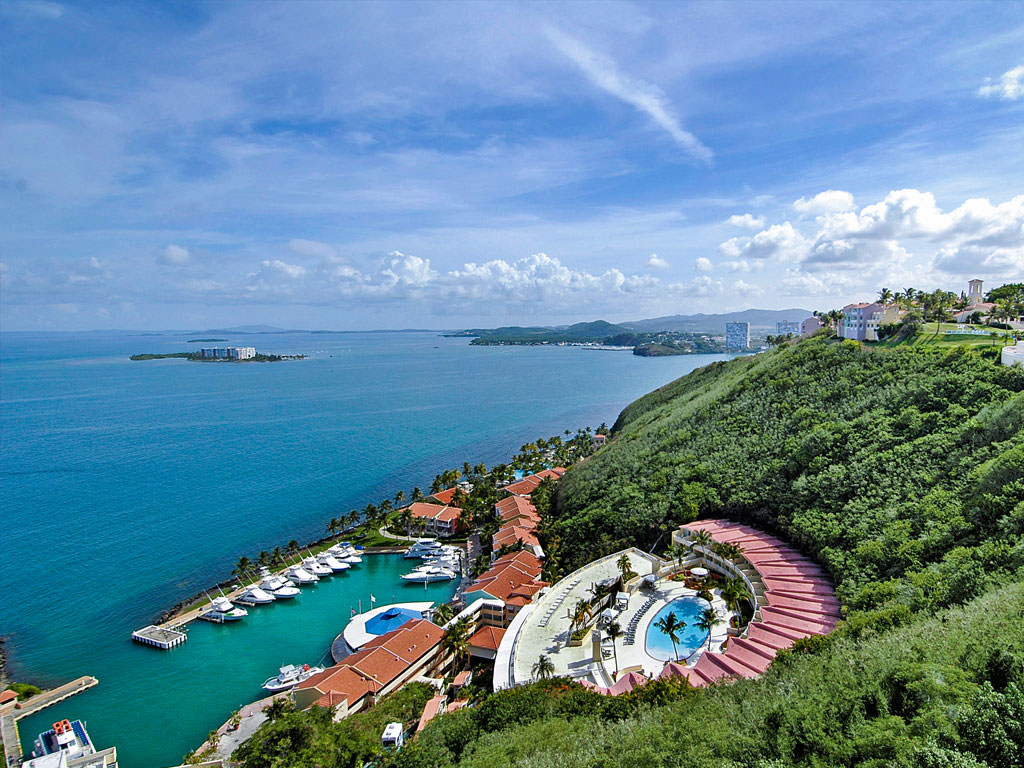 El Conquistador (Courtesy El Conquistador)
If an island paradise is more your flavor, why not fly the whole family to Puerto Rico? Fans of the Pirates of the Caribbean franchise will be happy to know that the luxurious El Conquistador and Las Casitas Village in Fajardo, not far from El Yunque National Forest, were the resorts of choice for Johnny Depp and Penelope Cruz while filming On Stranger Tides. Tear the kids away from the water slides at Coqui Water Park or the infinity pool for about an hour and go on a spa day as a family, thanks to the "Ki' Spa" spa program that focuses on healthy and kid-friendly products and practices. Ki' Spa offers signature treatments like the 50-minute massage and facial combo "My Time!" and the mini coconut sugar scrub "I am Glowing." Rates start at $189/night
Michelle Rae Uy contributed this to MiniTime. She is a travel writer based in Los Angeles and MiniTime's Head of Content, who spends her free time on adventures and film photography.