Staying Safe & Sound By MiniTime
Expert Advice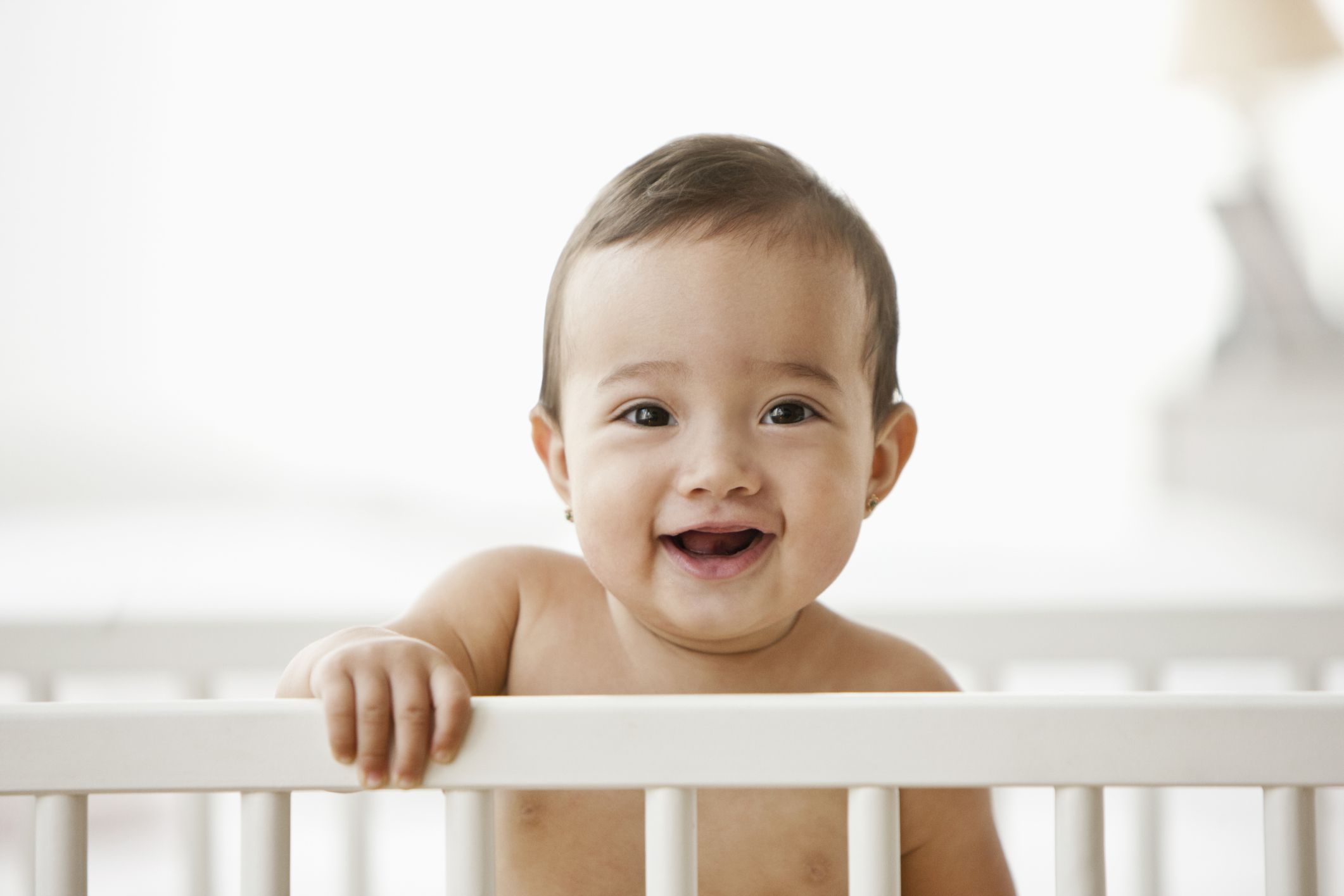 Booking a hotel or vacation rental that provides cribs sounds like a no-brainer for parents with babies in tow. Why cram a portable crib into your trunk or pay the airlines for the privilege of lugging one around an airport when you can just show up and have a roomier, comfier bed for your bambino already set up and ready for sleepytime? Just one good reason: The crib at your vacation destination may be dangerous. In fact, in one test by the Consumer Product Safety Commission, more than half the hotel cribs checked failed to meet federal safety standards. Here's how to check a crib yourself to make sure your baby sleeps safe and sound.
Call the hotel or vacation rental ahead of time and ask about the make and model of the crib, then check to make sure it hasn't been recalled. (Drop-side cribs, for example, are now off the market, but hotel owners have until December 2012 to replace these cribs.) If the hotel or rental owner can't tell you what kind of cribs they have, it's safer to just bring a portable one.
Make sure the mattress fits snugly in the frame of the crib. If you can fit more than two fingers between the mattress and the side of the crib, it's not safe.
Check the crib's screws and bolts to make sure they are secure and tight and that none are missing.
Test the side slats to confirm they are no more than 2 3/8″ wide; you should not be able to fit a soda can or the short side of a dollar bill between them. You should also make sure none of the slats are cracked or broken.
Check the stability of the headboards and footboards and ensure they do not have any cutouts.
Scan the crib for any jagged or sharp edges.
Check corner posts, if any; they should be no higher than 1/16″.
Bring your own fitted crib-sized sheets. Many hotels do not provide sheets made for cribs, but using folded adult-sized bedsheets is a suffocation risk. Besides, your baby's own crib sheet is a comforting reminder of home for him or her.
Place the crib in a safe place where the baby cannot reach anything. Do not place it over or against air vents.
If the crib fails your inspection once you arrive and you decide to sleep with your child instead, put your baby to sleep on his or her back (to reduce the risk of SIDS), don't drink or take sleeping pills or other drugs (to reduce the risk of rolling over onto your child without being aware of it), don't let older kids or pets sleep in your bed (who may accidentally hurt the baby by kicking or rolling over in their sleep), and keep him or her away from soft, fluffy bedding like comforters and pillows (to reduce the risk of suffocation). Sweet dreams!