Caribbean with kids
By Rowena Carr-Allinson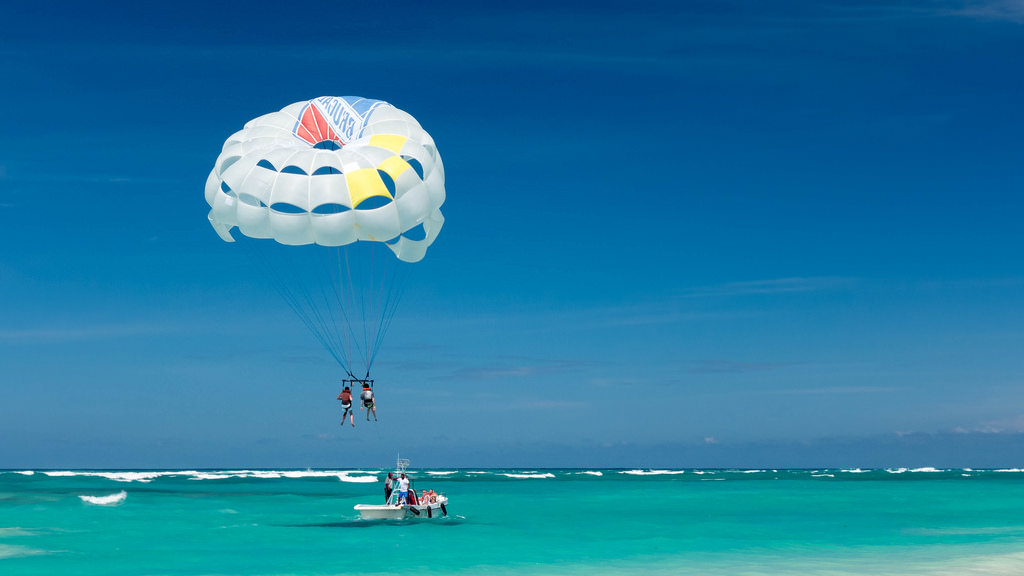 Vacationers in the Dominican Republic (Flickr: Joe deSousa)
Well, it seems to me that the very concept of taking a vacation in the Caribbean should infuse one with happiness. Moms can easily imagine the pristine beaches, the warm water and the glorious cocktails, while surely Dads are already projecting themselves on the golf course, in the hot tub or working out in the gym with a view. The kids, however, are sure to be excited about a beach holiday where the weather is pretty much guaranteed to be good, the breakfast is most likely to be overflowing with great fruit and sweet goodies, and there will be more activities for them than they can fit in during their time there.
Of course, there are always ways to make something good, better; to turn something amazing into something awesome! It's simply a case of planning, thinking and doing. Easy right?
RESORT DEAL: Offer_Enjoy Your Getaway to the Caribbean or Latin America and save 15% at participating Marriott hotels! *CODE 7YJ (Valid through February 26, 2017, SEE LANDING PAGE FOR TERMS AND CONDITIONS)
How and when do I start making a trip the best ever, you ask? Well, first of all, the prep in the pre-trip stages needs to be right, to ensure you make your trip the best ever. Do your research. Check the small print and the reviews; and don't let yourself be won over by a couple of good photos and hope for the best.
There are so many things to consider. If your family are not early risers, check until what time the breakfast is served. If you like to treat yourself to little extras, check there is a store nearby or find out how easy it is to go beyond the resort.
Don't assume a thing – don't take anything for granted! If the kids are not very adventurous when it comes to food, then get the resort's menus ahead of time, rather than finding out that it's goat curry a go go every night! It's all in the details.
If you prefer not to risk going over your budget, consider an all-inclusive – or at least, search for any possible hidden extras that might put a downer on things for you. There's nothing worse than being on your dream break but still watching the pennies. Is the transfer from the airport included? Are you expected to tip for all your services? Some resorts actively discourage tipping as it's 'all included' and all those tips soon add up!
Not on a full board package? It's also worth investigating the various meal options so you don't have to worry about that on the spot. The more you plan ahead, the more comfortable you will be there, the more you will feel in your element. It's worth giving the concierge a call, or dropping them a line to enquire about activities too.
(MORE: 5 Must See Sites in the Caribbean)
Setting up a loose schedule or some kind of a plan also helps to maximize your time, as well as avoid any floundering and time-wasting on the spot. If you're
traveling during high season, booking popular activities ahead can also stop any possible deceptions.
And if you're there for a special occasion, flag it up ahead of arrival too. Some of the more remote islands and resorts also need a heads-up for anything out of the ordinary, so if you're adamant you need a chocolate cake for a birthday, it's wise to organize that in plenty of time.
And, as usual, don't forget to pack some sunscreen!
Rowena Carr-Allinson contributed this to MiniTime. Since the arrival of her son in 2011, she has taken him everywhere from Bangkok to NYC, writing family friendly articles en route.