Free Things to do in New Orleans
By Shannon Hurst Lane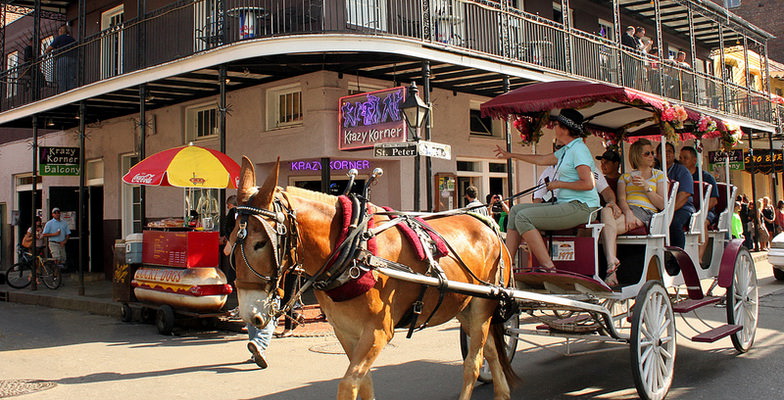 flickr:34128007@N04
Shannon Hurst Lane is a Louisiana-based travel writer and the force between TravelingMamas.com. Here are five of her favorite free things to do with kids in the Big Easy:
Guided French Quarter Tour: Each morning at 9:30am, a park ranger leads a free 60-minute tour of the French Quarter for 25 lucky visitors. Tickets become available on a first come, first served basis starting at 9am at the French Quarter Visitor Center on Decatur Street, from where the tour departs. This is a fantastic way for a first time visitor to hear stories of the history and people that built New Orleans and also is a wonderful introduction to the area.
Street Entertainment: Jackson Square and Royal Street are always full of street musicians tapping away or playing a haunting jazz strain. Jackson Square has a grassy area surrounded by gates where kids can run in the grass and parents can sit on a bench enjoying a view of one of the most famous scenes in the United States.
French Market: Kids love walking through the open-air French Market, America's oldest city market, where cheap souvenirs and some fascinating handmade items are sold. The glittery masks and crazy hats are fun to try on.
Banks of the Mississippi: There is a walkway that runs along the levee from Café du Monde on Jackson Square all the way down to the Riverwalk Mall. From this vantage point, kids can see Jackson Square, pass by Jax's Brewery, and check out the Mardi Gras beads left on bronze statues along the way. The area near the Aquarium of the Americas is also the boarding spot for a few riverboats. The walk ends at the Riverwalk, a shopping center and a good place to sit outside by the river for an inexpensive lunch.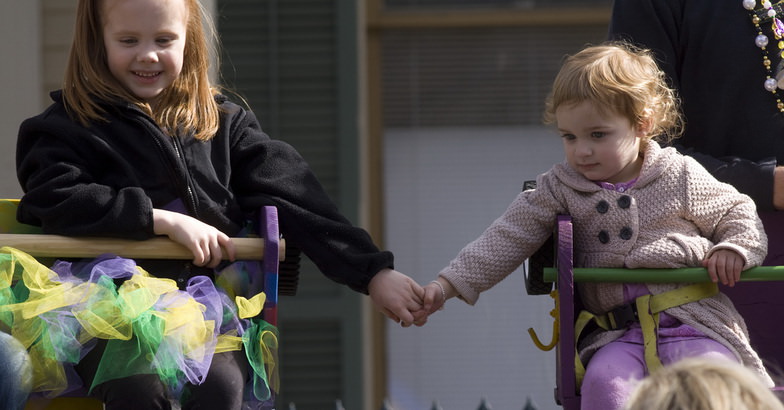 flickr:derek_b
Mardi Gras: This is the ultimate free event in New Orleans. Mardi Gras can be a fun family event, as long as you stay in the family areas near St. Charles Street. Parades in Louisiana are like no other, with more than just candy being thrown. Be sure to bring a few bags with you to take home your "throws."