Advice from folks who've been there
By Mimi Slawoff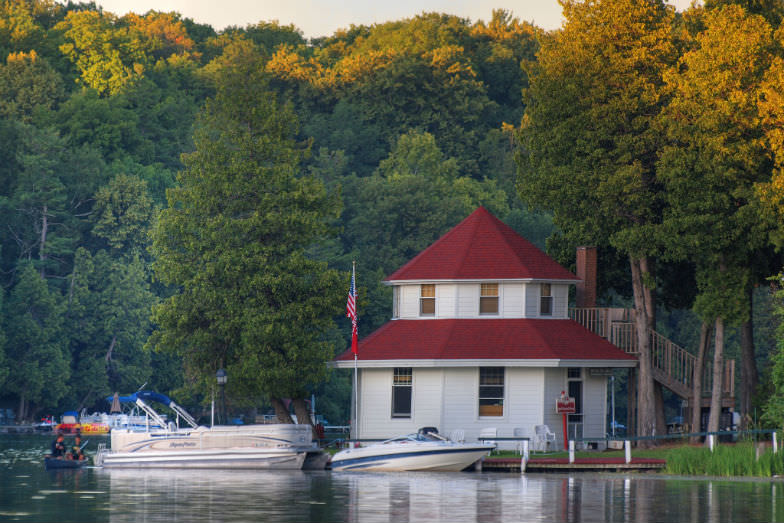 Elkhart Lake in Wisconsin (Flickr: Jim Bauer)
Why Go: A pristine lakeside village in Wisconsin where families can enjoy water sports, fishing, motorsports and nearby cheese factory tours or simply relax in picturesque surroundings. During the cold months, the village transforms into a winter wonderland, and activities turn to ice fishing, ice skating, cross-country skiing and sledding.
Fewer than 1,000 residents call Elkhart Lake home, making this a close-knit community that warmly welcomes visitors to their family-owned establishments. Walk to shops and restaurants, where strangers soon become friends.
Sleep
Best kid-friendly lodging
Siebens Resort (284 South Lake Street; 920-876-2600). In the hands of the Siebens family since 1916, the resort offers guest rooms in the historic building and one-, two- or three-bedroom condominiums with modern kitchens. Easy beach access, an outdoor pool, hot tub, garden area and two onsite restaurants plus a seasonal ice cream shop make this a comfortable family resort.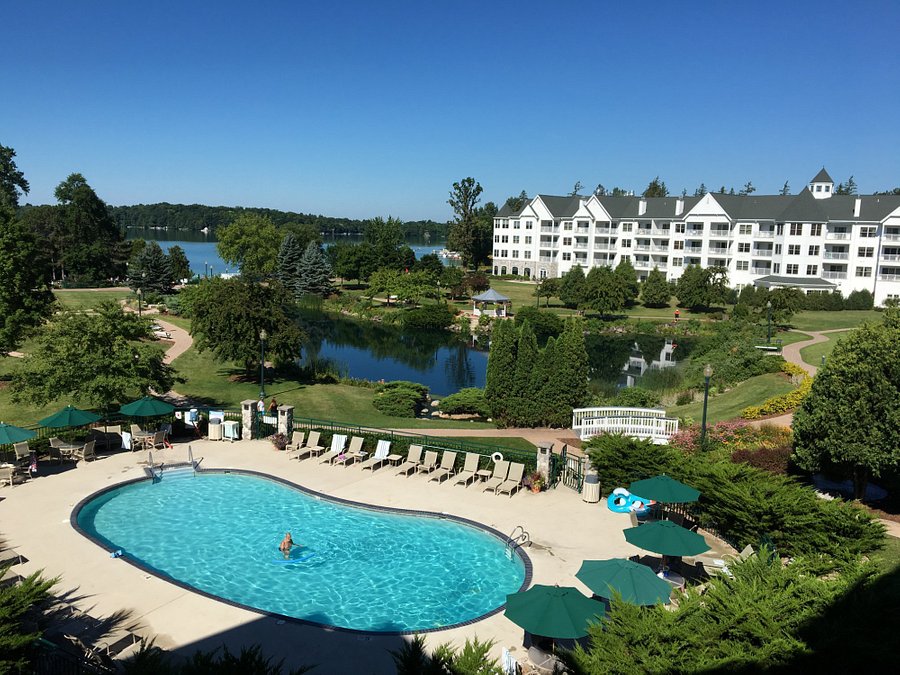 Osthoff Lake Resort (Courtesy Osthoff Lake Resort)
Osthoff Resort (101 Osthoff Ave.; 800-876-3399). Originally built in 1885, the luxurious Osthoff was completely renovated in 1995 and is home to Aspira Spa, L'ecole de la Maison cooking school and two onsite restaurants. In the seasonal Pleasures program, children ages 4 – 10 bake pizza and cookies, make Christmas ornaments, crafts and more. Beach bonfires and hayrides round out family fun.
Victorian Village Resort (276 Victorian Village Dr.; 877-860-9988). Spacious units, indoor and outdoor pools, musical shows at the onsite theater and a private beach attract families year-round.
Get Your Bearings
Located about an hour north of Milwaukee Airport, Elkhart Lake is a village in Sheboygan County. In the 1950s, Elkhart Lake was known for hosting road races on public county roads. After public road racing was banned, a dedicated race track was built a few miles south of the village. The town's race car history lives on with signs, such as Wacker's Went and Kimberly's Korner.
Soak Up the Local Scene
Family-friendly race venue
Road America. One of America's premier race car venues, Road America hosts amateur and pro races. Bring the gang for a day at the tracks or hop on a go-kart or ATV.
Best water sport
Ecology Outfitters. Hear lake history and paddle by stately homes on a guided kayak tour around the lake in summer.
Family-friendly cooking school
L'ecole de la Maison. While not geared for children, families with older kids who like to putter in the kitchen can learn the art of French cooking and baking during a two – three hour workshop. Bon appétit!
Best hands-on gift shop
Two Fish Gallery. Kids 12 and older and their parents learn to work with clay and create functional stoneware in this unique pottery-making workshop. Finished pieces are fired and glazed. $30 per person (excludes shipping). Group size 6 – 8. The shop also sells locally-made items.
Most festive holiday event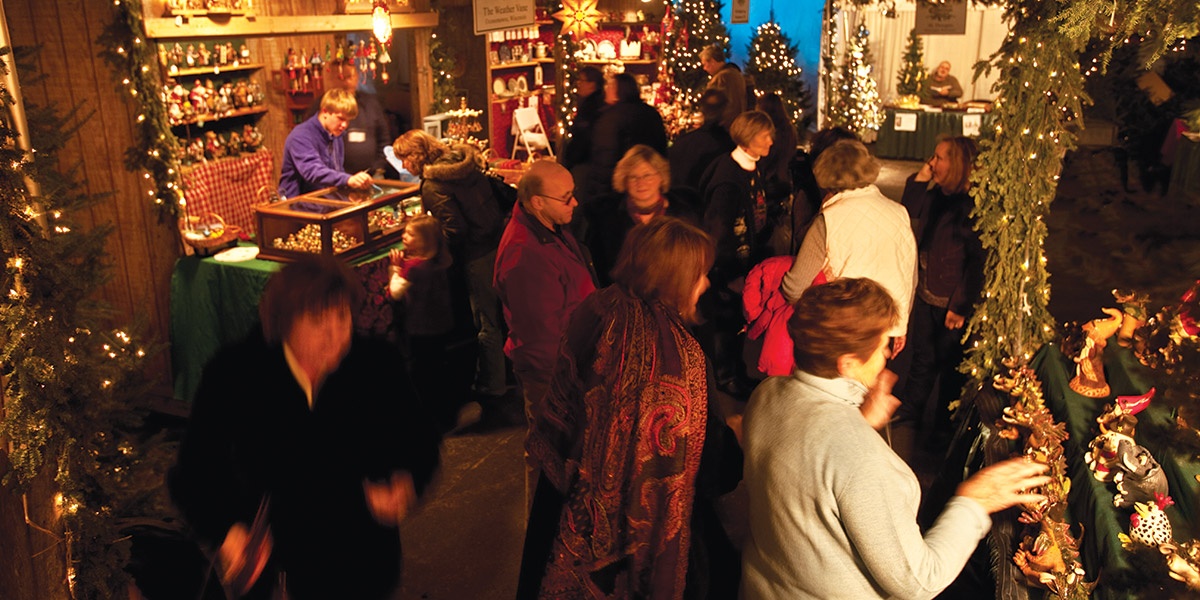 Old World Christmas Market (Courtesy Old World Christmas Market)
An Old World Christmas Market features German food and crafts, Turkish shawls, Russian nesting dolls, Estonia woolens and more from Dec. 5 – 14 at the Osthoff Resort. Family fun includes hayrides and breakfast with Santa. Chow down on German bratwurst, dumplings, potato pancakes and apple strudel in the food court.
Best local tour
Henning's Cheese. There are 60 cheese masters in the US — and they're all in Wisconsin. Watch cheese being made and try fresh cheese curds at this fourth generation, family-owned factory that produces 16,000 pounds of cheese daily. Besides several cheddar cheeses, there's blueberry cobbler, mango fire and several more.
(MORE: Find more family-friendly vacation ideas and kid-friendly hotels in Wisconsin.)
Best Family-Friendly Restaurants
Best kid-friendly breakfast
Off the Rail. Housed in a former train depot, the cozy café caters to families for breakfast and lunch. Books and games entertain kids while waiting for their meal (chew choo BLT, Thomas grilled cheese, Percy hotdog and more). The regular menu includes paninis, sandwiches, salads, and egg puffs (mini quiches).
Lake Street Café. Soups, wood-fired pizza, salads and steak, chicken, pork and fish entrees are among menu items offered in the restaurant's two dining areas, one casual and the other more formal. The children's menu includes pizza, pasta and grilled cheese.
Lola's on the Lake. Located at the Osthoff Resort, this fine dining restaurant serves a sumptuous selection of small plates, soups, salads and entrees for lunch and dinner. Lobster bisque, five onion soup, braised short ribs, roasted free-range chicken breast and shrimp carbonara are among the tasty dishes.
Black Pig. Comfort food with a twist is served for lunch and dinner at this casual eatery. Family favorites include pork and beef chili, macaroni and cheese, white truffle oil & black pepper bacon fries, pork egg rolls with an apple sweet and sour dipping sauce, and a variety of burgers and sandwiches. The kids' piglet plates menu offers mini burgers, mac & cheese and chicken fingers.
Family-Friendly Wine Bar
Vintage Elkhart Lake Wine Shop and Tasting Bar. While mom and dad taste wine, kids can sample gelato. Browse wine, cheese, olives, chocolates and gelato, and relax in a family room-style area of the shop.
Mimi Slawoff of WriteMimi.com contributed this to MiniTime. She is a Los Angeles-based journalist.