Walt Disney World
By the MiniTime Community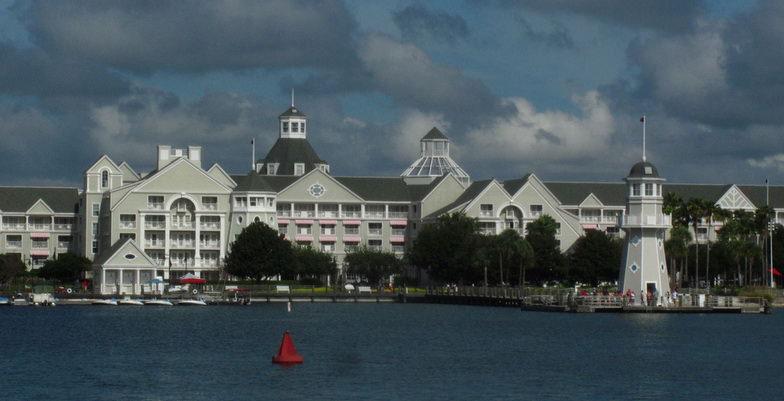 Loren Javier
Posted April 6, 2012
Port Orleans Riverside Resort is fantastic family resort. Great food options; clean and well equiped rooms. The staff was all exceedingly friendly with great activities for the kids. The grounds are just magical, like stepping back in time to an old southern plantation. Just beautiful and relaxing. Transportation to the parks was plentiful and easy to use. Food was really good, and the Boatwright was a great restaurant with terrific service. The chef even came out to talk to us because our son has a peanut allergy. Very pleased overall with this resort! —Jen from Tremont, IL
Posted January 22, 2012
We loved our stay at Beach Club Villas. It is a spectacular! We particularly loved the sand-bottomed pool and the location. It is fabulous to take a boat to the back door of Epcot and get in without waiting in line! That alone made it worth staying there. We'll be back! —Carli from Georgetown, DE
Posted June 10, 2011
Wear comfortable shoes. You'll do a lot of walking. Wear sunscreen. Florida is hot and sunny. Use Fastpass. It shaves hours off your cumulative waiting time. Enjoy it! The place is magical, no matter what age you are. —Steve from Benton, OH
Posted March 23, 2010
We spent only two days at Disney but packed a whole lot of fun in those days, despite rain on both days. We stayed at the Port Orleans Riverside Resort, and didn't have much time to take advantage of all its amenities, but we enjoyed it anyway. We spent one day at Epcot. Despite what you might read elsewhere, don't shy away from the countries in the World Showcase if you have small kids; there is so much to do and see, from street performers to fun rides and small museum displays. We ate dinner at the Rose and Crown, the English pub, and it was wonderful. My daughter (age 11) is now in love with "bangers and mash." Then we did the Magic Kingdom the next day, and it was nothing but wonderful. My kids loved Tom Sawyer's Island! If you can, do go to the Hoop-De-Doo Musical Revue dinner show. It costs two dinners on the dining plan but is worth every penny, with great food (not the healthiest but delicious!). It is such a fun show and a lot of laughs. We loved it and it's our second time seeing the show. The Disney transportation system is so great and made even going back to the airport a fun trip. —Pam from Greenwich, CT
Posted March 7, 2010
We booked this trip kind of last mintue but it was great! I called Disney directly and booked a room only at the Yacht Club Resort. I tried to make some dining reservations but wasn't getting very far. Then a friend of mine gave me her planner's name and she got us a better deal on the package and got us some great dining. We were in a waterview room and it had a great view of the pool. The room was recently remodeled and very nice. We had dinner at several of the eateries: Beaches and Cream, Captains Grille, and the Yachtsman Steakhouse. All were wonderful. I was very impressed with the pool here and the service was wonderful. —Julie from Everett, MA
Posted January 15, 2010
Our family visited Disney at one of its busiest times for the first time, and thanks to guidance from this site as well as friends and family, we had a good trip. The kids had a lot of fun. We saw a lot without waiting on long lines and came away with an appreciation for the place. We stayed at Bay Lake Tower, which is the time-share property attached to the Contemporary Resort. It's a new building with a nice setup—we had a two-bedroom condo with a kitchen and living room for the five of us. It was pricey, but money well spent for a couple of reasons. First, it is within walking distance of the Magic Kingdom, which was our park destination. Second, it had a nice pool with slides, so we could retreat from the Magic Kingdom when it got too hectic, which was about 11am when we were there. Third, it allowed us to take advantage of Extra Magic Hours and get into the park an hour before people not staying at Disney properties. On the advice of others, we took advantage of that both mornings—up and at 'em at 6am! I highly recommend that you get to the park early if you are there during peak season!!! Oh and, man, could America go on a diet! Had a good visit. —Phillip from Brooklyn, NY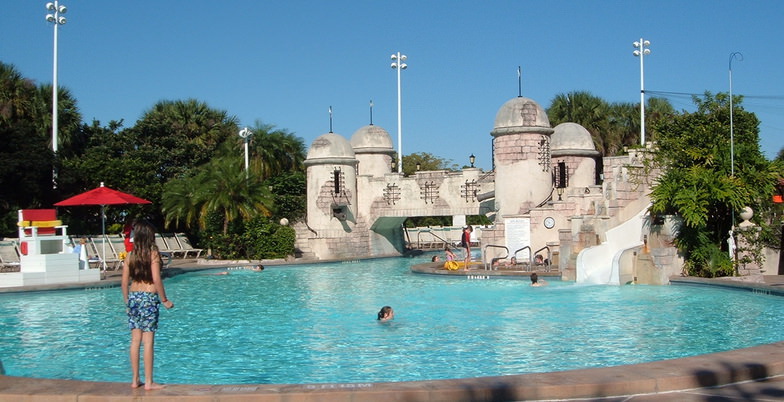 mrkathika
Posted September 29, 2009
The biggest mistake people make is trying to do everything in Disney World in a few days, especially if you have little children. The point is to have fun, not to drive everyone to exhaustion. So slow down and do as much as you can, but know when to head back to the hotel pool and chill out. —Lynnette from Allentown, PA
Posted April 20, 2009
When we went to Disney World we had a choice of buying tickets for one park all day (basic Magic Your Way tickets, cheaper) or Park Hopper tickets to be able to jump around between parks in a day. I suggest you save money and buy the basic ticket as the parks are so big, and there's so much to see, it's ridiculous to jump around. We had three days and picked a park for each day—Magic Kingdom, Animal Kingdom and MGM (now Hollywood Studios). I figured we'd be back when the kids are a little older and they'd enjoy Epcot, etc. more then. Secondly, start in the back of the park when it opens in the morning and there will be the fewest lines. Get the FastPasses for any ride (they are available for the more popular ones). You get right in at the designated time. Third, we had a backpack to carry things in, including camera, sunblock, water bottle, snacks and our lunch a couple of days. All the casual places to eat there serve fast/greasy food, which gets old really quick. (We had a fridge in our room to put light groceries in.) And lastly, you can rent double strollers at the entrance to the parks. They are heavy duty and big. Even though you're thinking the kids are too old, you will be thankful to have one with all the walking. –Maureen from Saratoga Springs, NY
Posted August 19, 2008
If you only have one day, do Magic Kingdom. If you have two, do Magic Kingdom plus either Epcot or Animal Kingdom. Hollywood Studios has the least to offer, so save that for longer trips. —Stephanie from Alexandria, VA
Posted July 26, 2008
I have taken two trips to Disney World in November and I am going at same time again this year. It's a splendid time of year to go. The weather is beautiful—cool early morning and at night, warm to hot in the afternoon for swimming. Crowds are not a worry. We go the week of Veteran's Day and the week after (nearly two weeks). Most of the time, we get right on a ride—sometimes over and over. We get to enjoy the normal atmosphere, then magically one morning we wake up and it's decorated for Christmas. Splendid! You can enjoy Mickey's Very Merry Christmas Party before the crowds get crazy. Epcot's wine-and-food festival is winding down at this point and is very nice and tasty. To me, Port Orleans Riverside Resort is the resort with the best location. From the resort, you can take the boat to Downtown Disney and back. No parking worries. On the weekend evenings it is very packed and sometimes parking is impossible. Taking Disney bus transportation is crowded and slow. The boat ride is fast and relaxing. This is the best time to go! —Grace from Carney's Point, NJ
Posted June 17, 2008
We left The Campsites at Fort Wilderness Resort today and very much enjoyed our stay. We took our granddaughter, who got sick one day when we were visiting Animal Kingdom. The staff was very helpful and arranged for transportation to bring us directly to our camp site and also provided a voucher to get some clothing for our granddaughter. My husband and I have visited Disney World on several occasions, starting 21 years ago on our honeymoon. We have come back with our children and now with our granddaughter. You cannot go wrong with a visit to Disney World. As we head back to Indiana our granddaughter is still talking about her visit and all of the things she got to do while she was there. —Angela from Van Buren, IN
Posted May 19, 2008
One dad. Two kids (ages 11 and 6). Five days at Disney World. We stayed at the Caribbean Beach Resort, which was very nice. We stayed in Barbados, just a 5-minute walk to the food court. Rooms are clean, and a nice size. I didn't pay extra for the pool side and I'm glad. We were just around the corner, 50 feet away, and it saved a little money. I bought the dining plan and I liked it. We could not eat all of it. I liked not having too worry about the bill and the kids liked the snacks. I can't say enough about the resort. It's great with kids along, lots of fun. The Magic Kingdom is a special place. We were there the third week in April and there were no crowds except on the last day. —Scott from Mount Pleasant, SC
Posted January 22, 2008
We will never visit Disney World in mid-July again. The crowds! The heat! The humidity! The lines! Did I mention the crowds? The misery! —Joseph from Spokane, WA
Posted December 5, 2007
Loved Caribbean Beach Resort. Beautiful grounds. Room was small but our family of four was comfortable. Housekeeping hung our bathing suits to dry for me, very attentive. Huge place, so you have to keep an eye out for the carts that can take you around. The bus stop was far from our room. I recommend requesting to be near the bus stop. We got the dining plan and loved it. We picked very nice table service meals each day — some early afternoon, some later. Our favorite was Le Cellier in Canada at Epcot, where the meal was outstanding! Food at Ohana was pretty good, but more about the experience than the food. We planned it for 9pm so could see the Magic Kingdom fireworks. Then we used a snack voucher for bagels at breakfast in our hotel. —Diana from Ellicott City, MD
Posted November 4, 2007
After six trips to Disney World, we have our routine down pat. Regardless of the park we decide to visit on a given day, we get to the gate first thing in the morning and then stay until about 11:30am or noon. Then it's back to our hotel and some downtime by the pool for three or four hours (and maybe even a nap!), before heading back to the park late afternoon or (if we want to see fireworks or a parade) in the evening. Alternating park time with downtime is the best way to keep your stamina up. Remember, it's a marathon, not a sprint. —Bethany from Manchester, VT
Posted September 24, 2007
My family and I just got back from Disney World. All four of the theme parks have photographers all around the parks to take pics of you and your family and of the kids with the characters. Here's my tip: Right before or right after the photographer takes a shot, take an identical photo with your own camera. Because when you try to purchase the photos from the parks, the lines are always long. Disney also gives you a card to look at the photos online for up to 30 days, and purchase them online as well. That can become very expensive! We had 43 pics taken all over Disney World, when I got home last night I couldn't wait to see them. I was taken aback, though, at the price: $13 for a 5×7 photo! You can also purchase a photo CD-rom with all of your pics on it, and you then get exclusive copyrights, but it costs $124.95. That's pretty expensive for us, but they are memories that will last a lifetime! I'm trying to talk my husband into buying the CD. Then we can do whatever you want with the pics and we will have them forever! —Melissa from Charlotte, NC
Posted September 23, 2007
We visit Disney World every year, but only pay for tickets every other year. Our trick is to get the annual pass, which is valid for 365 days from the first day you use it. The second year, schedule your trip to Disney World a few weeks earlier than this year's trip, and you can use the same pass! We have been doing this for years—essentially getting two years' worth of visits out of each annual pass. —Janet from Ithaca, NY
Editor's Note: This is good advice, but only for longer trips. For trips of five days or less, it makes more sense to buy the "No Expiration" add-on.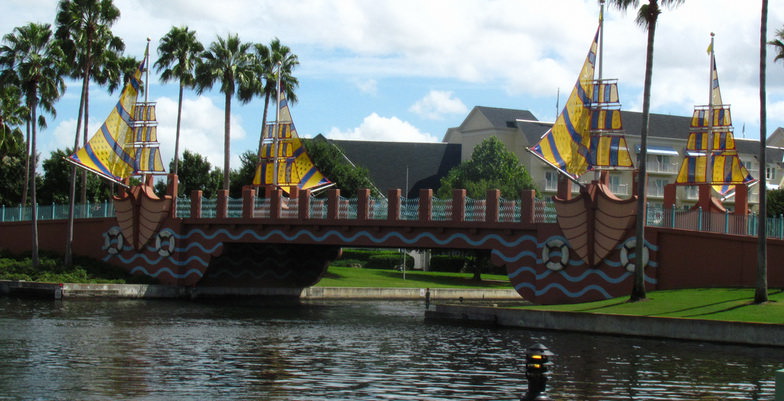 Loren Javier
Posted September 12, 2007
We usually stay at one of the Value Resorts, where there is a food court with a microwave and a toaster. We bring own microwavable and toastable foods (packets of oatmeal, waffles, popcorn). We always get a refrigerator in our room ($10/night extra) for storing yogurt, drinks, and other snacks. —Maria from Ashburn, VA
Posted August 7, 2007
If you know you'll be returning to Disney World next year or the year after, then the "No Expiration" option can be very worthwhile. We wanted three days at the park this year, and another three days on our next trip. Buying 3-day passes for my family of four would cost me $748 for each trip—or a total of $1,498. This is assuming prices do not go up again. But, by buying 6-day passes with the No Expiration option, the total is only $1,056. We could use three of the six days' admission on our first trip and the remaining three days admission on our future trip. By spending $308 more for tickets up front on the first trip, I would save a total of $442 over both trips. It pays to do the math on these options! —Kimberly from Columbus, OH
Posted August 7, 2007
We just completed our 14th trip to Disney. Some good tips are:
1. Freeze a bottle of water the night before and take it into the park the next day. The heat will thaw it by the time you need it. This saves money (bottled water is expensive inside the parks), which you can then spend for the cute Mickey ice cream that the kids will want.
2. Take a backpack for the frozen water and include snack items like cheese crackers, chips, and fruit snacks. This will also save money for dinner. In the same backpack add some Band-aids and headache medicine (for kids and adults!).
3. Do the calculations before buying your tickets in a package deal online. It can be cheaper to buy your tickets separately.
4. If you know for sure that you want to dine in a certain restaurant, make your reservations as early as possible. Some Disney restaurants book up very quickly. For example, we traveled in June. I called one restaurant in May and still got a 9:45pm sitting for dinner! —Morgan from Marietta, GA
Posted August 7, 2007
As other people have said, try to go in the off season. We were there in early December, and it was great! Just make sure that you check ahead to see if there are any big group events going on during your planned time there. (If I had known about the cheerleading championships going on, I would have planned to come after that, because it was a lot less busy after the cheerleaders were gone.)
We love the Park Hopper option. We like to go to one park in the morning, and another in the evening to take advantage of the Extra Magic Hours. Also, make sure to go back to your hotel to rest during the day! Growing up, it was always go, go, go, but as an adult with my own family, we go back to our hotel in the afternoon to get a drink and rest. (Buy one of the refillable mugs at your Disney resort and do not buy drinks in the parks.) After a couple of hours, we'll head back out to the park that stays open late with Extra Magic Hours. Yes, of course you want to see everything, but you don't want to be cranky while doing it!
And finally: You need to budget. We always have a set amount of money for souvenirs and food, and we do not go over it. Don't be tempted to go over your budget. If there is something that you decide that you really want to buy, you can order it later through Disney—just make sure to write down the store where you saw it! —Lynne from Centennial, CO
Posted August 7, 2007
If you're visiting the Magic Kingdom, park in Epcot and take monorail over. This saves a lot of time when you're going in and leaving. We visited relatives in Florida around Easter. It was very crowded. My sister recommends the period between Thanksgiving and the week before Christmas. The Christmas decorations are fabulous. The hotel lobbies are always gorgeous. —Deb from Richmond, VA
Posted July 19, 2007
Make your dining reservations way in advance, when you plan your trip. Make a couple revervations for each day at different times so that you have more choices each day when you are at Disney World. This way you can choose what time you want to go to dinner and you won't find yourself stuck at a counter service restaurant when you wanted to eat somewhere nice. —Melissa from Lyndhurst, NJ
Editor's Note: Great idea. But please be courteous and don't forget to cancel your unused reservations.
Posted June 28, 2007
I will never again go to Disney World in June! We stayed at the Port Orleans Resort French Quarter, where we have previously stayed and had a glorious experience. This visit, however, was horrid. Several times we had to wait for a second bus to go to one of the Disney parks because the first bus was standing room only. The parks were all overcrowded with long waits at rides of 60 minutes or more (three hours for Soarin' and no FastPass offered). Even during "Extra Magic Hours," the most popular rides had really long lines. —Diane from Key West, FL
Posted May 27, 2007
My best advice? Whenever possible, go in off season when no one else is there. My preferred time of year is September, because there are absolutely zero lines. Last September we walked on to all of the rides we wanted. I know this isn't feasible for every family, but for those of you who can arrange this, there is no better time to go. No lines and no crowds = a very calm and pleasant experience for parents and children alike! For the busy season, everyone's suggestions so far on here are outstanding and spot on! —Melanie from Memphis, TN
Posted May 18, 2007
The last time we went to Disney, the kids begged for the silly glow-in-the-dark bracelets and necklaces. Much to their disappointment, I refused to spend $6 for each necklace. This time around, I bought a pack of 15 for $15 (meaning each necklace cost only $1) from Michaels, the arts and crafts store. This time, the kids can have as many as they want! —Heather from Mount Vernon, WA
Posted May 17, 2007
Keep an eye out for sales at your local Disney Store. The Disney Store at our local mall had a 50% off sale six months before our trip, and I bought both my boys a souvenir for each day that we were going to be at Disney World. I packed the goods in our suitcases, and each day I gave them something. They were 7 and 2 at the time and didn't know that their gifts were from home. It kept them from asking for things while at the parks. We always keep our souvenirs inexpensive. The drink cups from the Animal Kingdom also make great gifts.
Also, keep an eye out at the Disney hotels and at the exits of rides and attractions within Disney World for vintage penny stamping machines. You put in a penny plus 50 cents, turn the handle, and out comes the penny, smashed and stamped with a Disney motif—perhaps your hotel logo, an image of a ride like Big Thunder Mountain, or a character like Tigger. It costs only 51 cents! —Peggy from Louisville, KY
Posted May 17, 2007
Make sure to always pack your meals and snacks when going to Disney! It saves a ton. I bring a backpack full of water and food into the parks, and my family and I enjoy having a picnic. A family of four or five can easily spend $50 per meal if you eat at restaurants, and that's not including snacks. When you bring your own food, you eliminate that expense. —Lisa from St. Louis, MO
Posted February 26, 2007
Pop Century Resort is a great, moderately-priced family resort. We were very pleased with the rooms and service. The staff was extremely kind and always helpful. Every day we came back to clean rooms with the towels made into different characters. There are three pools on the resort plus an area in which the kids can play with shooting fountains. There is also a kiddie pool.
A few tips: There are no coffeemakers in the rooms. Refrigerators cost $10/night, which is worth it to stock up on cold drinks in your room. Canned soda cost $2.50 each in the vending machines. Laundry is pricey: $2/load to wash and $2/load to dry. Bring your own detergent because they charge $1 for a small box. Ice water is free at all the parks. Bring single-size packets of Kool-Aid or Crystal Light to mix and you have a free drink at lunch (saves about $5 or more on lunch). You can bring coolers and plastic water bottles into the parks. You can also bring in food. I found bringing Ziploc bags and filling them with snacks saved us a few times in line when the kids were getting tired and hungry. We did not get the meal plan this time and I think we will on our next trip. It seems to save a little money although I am not sure how much. It ran us about $3.99/kid and $5.99-$8/adult for counter service meals. Buses to all the parks run every 20 minutes from the hotel to the parks. The buses are clean and free.
Overall, the trip was fantastic and the kids had a blast. We would definately return to Pop Century. The only other advice is that there are no computers available to hotel guests unless you bring your own and hook up to their server. Otherwise, you will need to take a bus to MGM and then a boat to the Boardwalk Resort Buisiness Center where you pay $10 regardless of how long you are on. Well, happy travels! I would recommend this hotel to families with small children and children of all ages. A great place! — Jane from Kennesaw, GA
Posted December 9, 2006
We took a printout of the Disney Day Planner with us and used it to map out our days. It saved us a lot of time and energy, so thanks! Getting to the parks when the gates open is the key to getting several rides in before the crowds arrive. Another tip: You will see lots of people keeping cool with spray bottles that have battery-operated fans attached. Inside the parks, vendors sell spray bottles with Mickey Mouse painted on them for five times what a plain one costs outside the parks. We took a short car ride off-site to a chain drugstore and bought a spray bottle for each of our three kids, and our total was less than what we would've paid for just one with the Disney logo. —Carrie from Memphis, TN
Posted October 10, 2006
The Magic Your Way meal plan was terrific. We never bought any food besides the plan. Our favorite restaurant was the Liberty Tree Tavern in Magic Kingdom. We were delightfully surprised at how tasty everything was. Our past favorite, but going downhill, is the Prime Time Café in MGM Studios. Make sure you make reservations in advance with or without the meal plan, or you may not get into the restaurant of your choice. —Gail from Winchester, VA
Posted September 23, 2006
The Unofficial Guide to Walt Disney World was our Bible during our last trip to Disney World. It's too big to tote around in the parks, but we pored over it prior to our trip and referred to it constantly when we were in our hotel room. The touring plans and recommended vantage points for the parades is excellent insider information. —Brooke from Medford, OR