Great tips for traveling with a large family
By Katie DeTar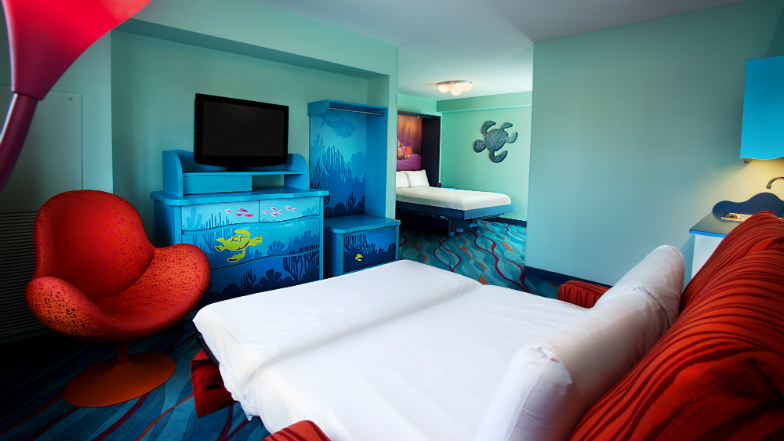 Disney's Art of Animation Resort is perfect for large families. (Courtesy Disney)
It's not always easy the first few times you do it, but with the right preparations, traveling with a large family or a large group can be an exciting experience and an opportunity to create life-long memories for you and your children.
Whether it's a hotel stay, a road trip or a family beach experience, these packing and travel tips will ensure fun and happy adventures for your whole group.
Choose Hotels Wisely
Most standard hotels have a limit of four people – including kids – per room. When you have a large family, consider alternative lodging options that will keep the group together in one suite or rental home.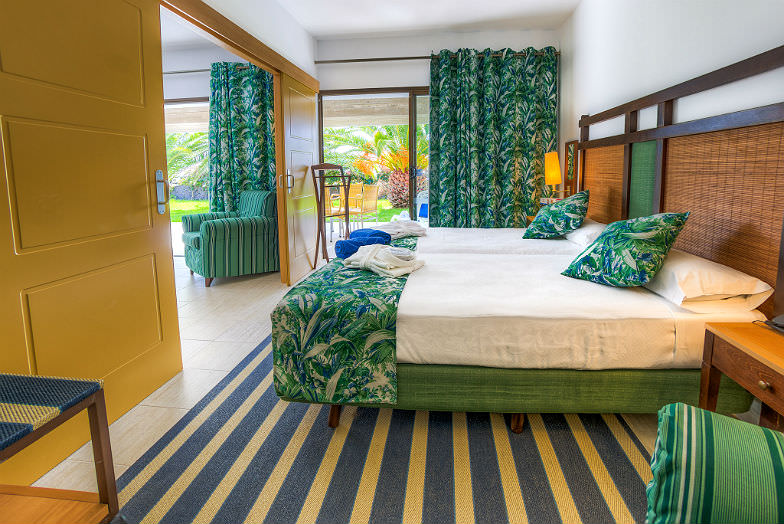 Traveling overseas with a large family is easier with hotels like Hotel Costa Calero in Spain. (Flickr: Hotel Costa Calero)
All-suite hotels offer one, two and three-bedroom suites with their own kitchens, living areas and many comforts of home. These family-friendly hotels also often offer a free breakfast buffet in the main lobby with kid-friendly options like make-your-own waffles and omelets.
An all-inclusive hotel or cruise is also a great option for a large family. One upfront cost per person (don't forget to enquire about kids' pricing!) includes your lodging, meals, and most activities. Often times, these properties also offer quality kids' and teens' programming – like a kids' club and activity center – to entertain and enrich younger travelers' experiences while allowing the caregivers some special time together and some much needed rest, too!
If you are traveling to a popular family destination like Disney or SeaWorld, check with the hotel for discounts. Most hotels will offer guests special rates and perks – like free transportation – to area theme attractions.
Establish and Annual Family Destination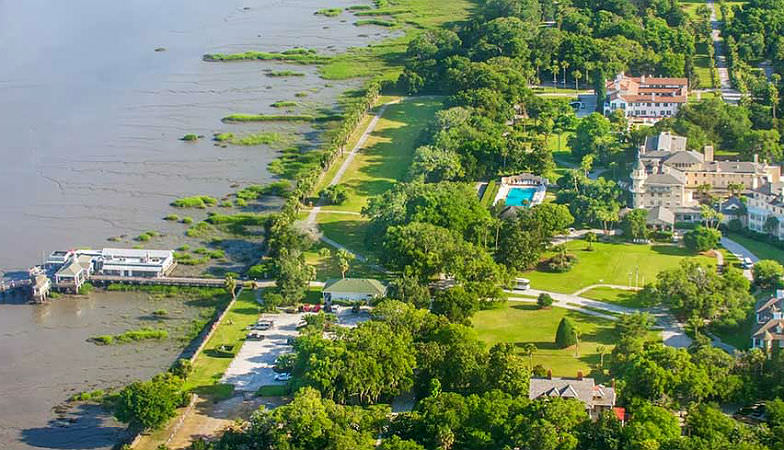 Jekyll Island, GA (Courtesy Jekyll Island)
Establishing a family vacation tradition is a great way to create memories for a large group and save money on travel. Destinations like Jekyll Island, GA and Topsail Island, NC are family-friendly havens of quiet beaches, nature preserves and fun seafood restaurants. These types of locations offer hundreds of rental-home options that offer plenty of space with amenities like grills, private pools, stocked kitchens and more for a large family.
A beach rental vacation is a great option for extended family to gather in one location. Kids will look forward to returning to the area annually, and a familiar beach and neighborhood creates a safe and comfortable destination. You can even create fun and free traditions like a shell count or sandcastle competition!
Road Trip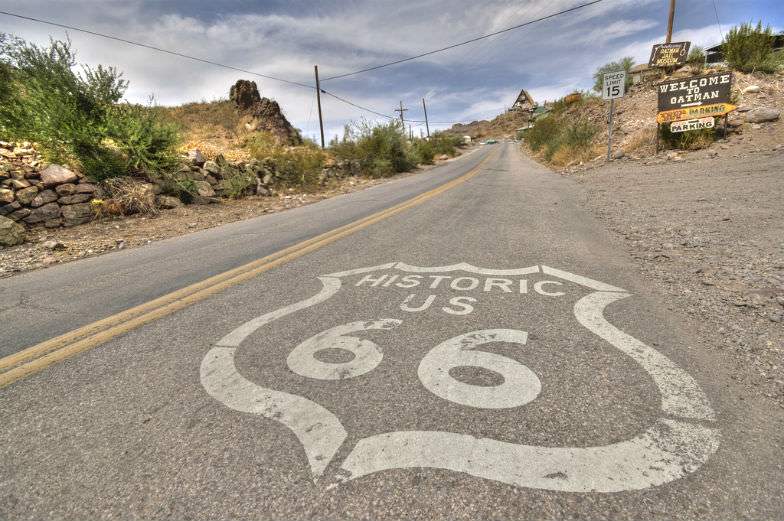 Route 66 is a great road trip idea for the family. (Flickr: Vicente Villamón)
Gathering up the group in the van is often the easiest and most accessible form of travel for your large family. Road trips can be fun and easy with the right planning.
Starting early and often, from a young age, will familiarize kids with travel and entertaining themselves en-route. Even a simple two-to-three hour regular trip to visit relatives can be great practice for future adventures!
Even in our technology-infused lives, games like tracking license plates and state signs still offer a great way to involve the kids and help make the drive interactive. Older kids can follow along on a map and serve as co-navigator.
To keep kids occupied, have each child pack a small activity bag to keep at their seats. These can hold 2-4 small figurines, crayons, coloring pages, 1-2 books and healthy snacks of their choosing. Get the kids involved in their choices to make them a part of the planning and experience.
A little research in advance will go a long way in creating an enjoyable drive. Plan to stop at a kids' museum or outdoor playground along the way. Another fun option is to look for a car ferry route to your destination. If you're traveling in the Pacific Northwest or in New England, you're likely to find a ferry option. Kids will love the thrill of driving the car right onto the boat, and the break from the backseat will be a fun change of pace.
(MORE: Find road trip ideas that the whole family – young and old – can enjoy.)
Packing Tips
If room allows, packing a medium-sized cooler will save you time and money while traveling by car. Simple daily lunch picnics can be easily prepped in the morning, and enjoyed at any park or parking area. Packing lunch also helps to avoid overpriced and unhealthy options at theme parks and museums.
A family packing list, kept as a spreadsheet, keeps everyone organized and packing a breeze. Color-code each family member and customize for each trip. For example: for a beach vacation, delete winter boots and hats, but keep the bathing suits, sunscreen and towels. Over time, your list will become perfectly customized to your family and a valuable tool for travel sanity.
Lastly, pack an extra change of clothes in a small accessible bag for car or air travel incase of lost luggage or spills.
Katie DeTar of KatieDeTar.com contributed this to MiniTime. She is a travel writer and a television host.