Traveling abroad with kids
By Ashley Burnett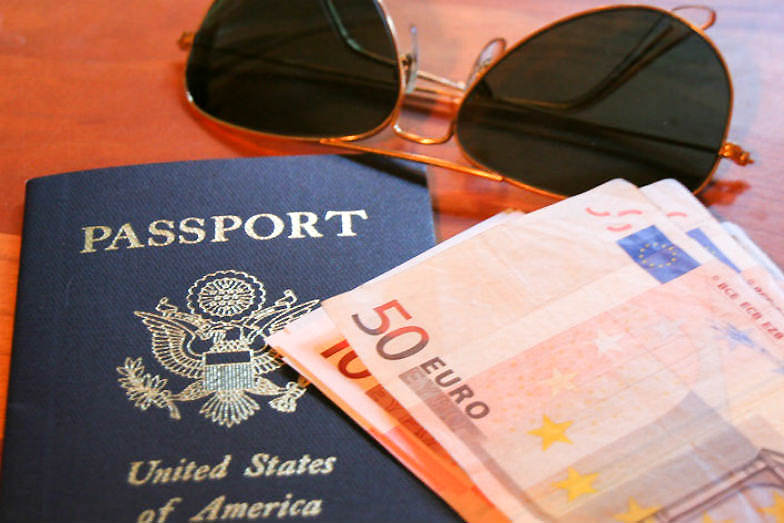 Keeping the whole family safe while traveling abroad is easier with these valuable safety tips. (Flickr: Mike)
Is there anything more exciting than setting off on a family vacation? Whole new worlds await, as do fun activities, beautiful hotels and world-class sights.
And yet, before heading out on a getaway, it's always a good idea to take a few precautions. Like any activity, there can be danger involved in traveling. From lost passports to emergency situations, you never know what's around the corner. And trying to dealing with emergencies in a foreign environment in a language you don't speak can be tricky. Luckily, there are also plenty of tried and true safety tips for vacationing.
To that end, MiniTime has put together seven safety tips when traveling abroad for families. From scanning your passport to getting vaccinated, these tips will ensure a good time is had by all. Of course, families should also look up safety tips specific to whichever regions they are visiting. However, these general safety tips should be able to help you get through even the stickiest situations.
(MORE: Guide to Finding the Best Family Cruise Deals)
Scan your passport
Losing your passport is probably one of your biggest worries on a family vacation. To help deal with that problem, should it ever arise, the United States Department of State recommends photocopying your passport. This will make it easier to get a replacement if yours is lost. In addition, the government suggests keeping copies of your passport photo. Once you have a copied version, keep it in a separate place from your actual passport. This is another of the Department of State's safety tips when traveling abroad.
Consider travel insurance
For your next family vacation, you might consider getting travel insurance. Travel insurance covers everything from natural disasters to terrorist attacks. It can go along way in giving you peace of mind while traveling. It also covers if you get sick or injured during your getaway. Insurance will also help if you need medical services. Overall, this is one of the best safety tips for traveling abroad due to the insurance's sheer scope.
Check government travel warnings
As mentioned earlier, depending on where you're going for your family vacation, it pays to look at travel warnings. The U.S. will put out warnings on areas and specific cities it thinks may pose a threat to travelers. They'll also explain their reasoning for why an alert or warning has been issued. Overall, this is one of those safety tips for traveling abroad that can really help you before you go.
Keep notes on local emergency numbers
We all know 911, but what is the emergency number for London? Paris? Johannesburg? If you're not opting for travel insurance, make sure to search for emergency numbers before your family vacation. This is one of the easiest safety tips for traveling abroad.
Assign places to meet up should you get lost
Most safety tips for traveling abroad center on how to avoid getting lost. However, getting lost during a family vacation is surprisingly easy. Before setting out for the day, pick a place to meet up if you get lost. This could be your hotel, a nearby train station or some other highly-trafficked public spot.
(MORE: Clever Ways to Score Hotel Deals)
Consider enrolling in STEP
Enrolling in the Smart Traveler Enrollment Program (STEP) is one of the most simple safety tips for traveling abroad. STEP allows you to register your trip with the nearest U.S. consulate. They'll send you safety warnings, tips and more that are relevant to the destination you're visiting. On-the-go tips are a boon when you're busy sightseeing on a family vacation.
Make sure you have the proper vaccinations
Before heading out on a family vacation, make sure you have all of the necessary vaccinations. These can prevent you from getting harmful (or even fatal) diseases as you travel. This is easily one of the most important safety tips for traveling abroad.
Ashley Burnett contributed this to MiniTime.