Perfect timing for the "Happiest Place on Earth"
By Suzanne Rowan Kelleher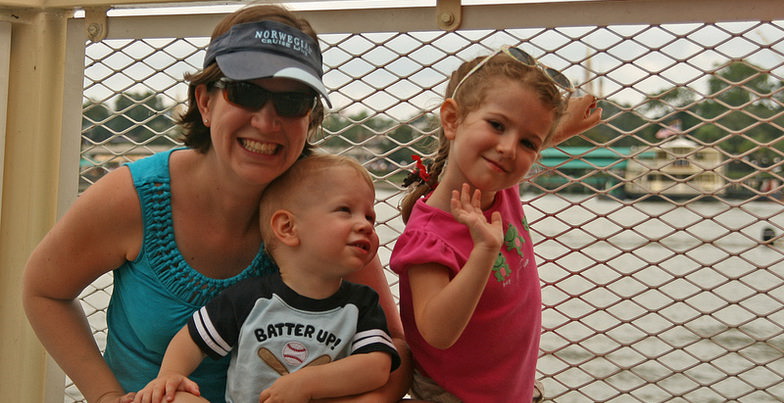 flickr:louandtraciplus
Q: I have been a huge fan of Disney World since forever and can't wait to share it with my daughter. She will be 21 months old next month and I am considering booking our first family Disney vacation. Am I crazy to consider taking a toddler to Disney World? What do you think is the best age for her first Disney trip? – Marianne from Eden Prairie, MN
A:I get it. You love Disney World. I love Disney World. My kids love Disney World and your daughter will love it, too.
I sense that you really want me to say, "Yes! Go for it!" Do I think families with toddlers can have a good time at Disney World? Sure! Do I think toddlers are the "best age" for Disney World? No way—and neither does Disney. Magic Your Way tickets are free for kids under 3 because little ones don't get as much out of a visit as older children. They can't experience the vast majority of rides and attractions and don't have the life experience and cultural reference points to fully appreciate the Disney magic and creative details. This is not to say that an almost-2-year-old child can't have a great time and you, as a family, won't experience some very precious moments. But I am certain that you will get much, much more out of your trip if you wait a few years.
When is the optimal age for a first trip to Disney World? I think that depends, at least partly, on when you are likely to return as a family. You live in Minnesota, which isn't exactly in Orlando's backyard. So let's suppose that you'll make two Disney trips during your daughter's childhood. In that case, I would advise waiting until she is at least in kindergarten for her first visit, and figure that you will return four or five years later. If, as a big Disney fan, you expect to bring your daughter to Disney World every other year, you may be tempted to begin visiting when she is in preschool. Still, I can guarantee that you'll get exponentially more out of trips once she hits the school years.
Disney World is a great big, wonderful, and exhausting place. At 47 square miles, it's twice as large as Manhattan. By kindergarten, most kids meet the height requirement of a great many rides in the parks and they can also appreciate the characters and plot references at most attractions. But just as importantly, by the age of 5 or 6, most kids are able to walk longer distances on their own and have the coping skills to make it through a morning without a meltdown. You'll be able to see more of all the parks and can enjoy them more as a family.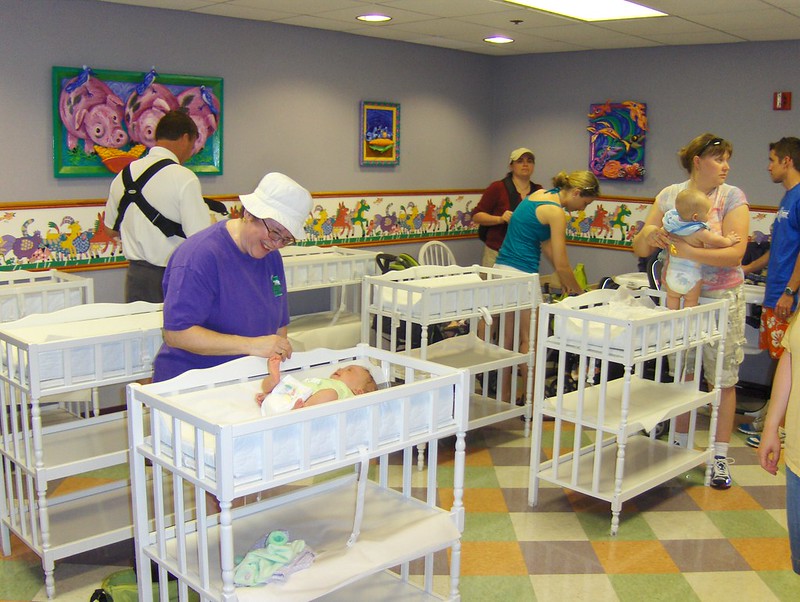 Should you go to Disney World this year? That really depends on how much you want it to happen, and of course it is your own decision to make. But, personally, I would wait a few years.
I get the magic. I get the excitement. But I also know that kids get a lot more out of Disney World when they are a few years older, and that Disney World isn't going anywhere. It will still be there when your daughter is 5 and 10 and 15. And she will likely have a marvelous, magical vacation each and every time.
You might also like these articles about Disney World: