10 cool ways to get to know Yellowstone
By Suzanne Rowan Kelleher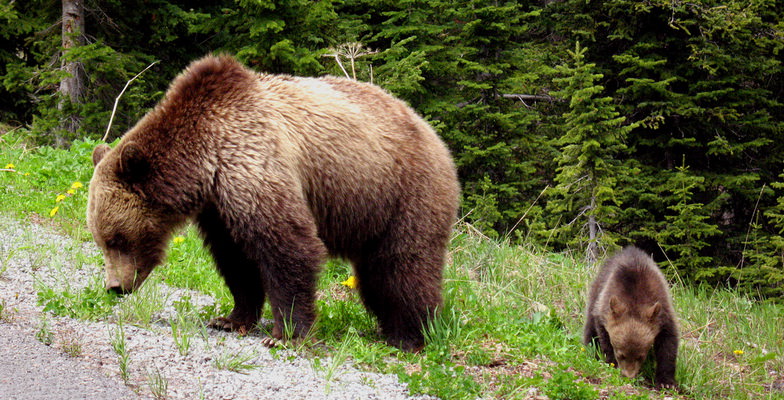 flickr:christinestephens
Sure, your kids may have heard of Old Faithful, but do they know that Yellowstone National Park is home to some 10,000 other thermal features? The iconic landscape of bubbling mud pots, thundering geysers, and hissing fumaroles can be a lot to absorb in just a few days. Your kids will get a lot more out of their vacation if they arrive with some basic knowledge of the park and its diverse geology and wildlife. Encourage each child to do some pre-trip research and come up with his or her own wish list of places to go and things to do. Then try to work at least one or two picks into your itinerary. Here are 10 online tools to introduce your kids to American's first national park.
Yellowstone Animal Alphabet Book
Ages 3 to 6: Small fries will love this read-along book that begins "A is for Arachnid" and introduces 25 other native Yellowstone residents in alphabetical order. The narrative comes alive with sound clips of snorting bison, howling coyotes, growling grizzlies, and many more critters.
Yellowstone Online Coloring Book
Ages 3 to 7: Moose and bears and cougars, oh my! Kids old enough to control a computer mouse can choose from the online palette and color the animals as they like. If your kids prefer using good ol' crayons, there are also two printable coloring pages.
Ages 6 to 10: As kids try their luck matching animals with their headgear, they'll learn a lot of fun facts about popular Yellowstone inhabitants.
National Geographic Kids: Explore Yellowstone
Ages 6 to 12: Video clips and interactive tools help kids learn about the natural history of geysers, hot springs, and fumaroles. Our vote for most fun: Listening to a mud pot bubble
flickr:redeo
Ages 7 to 14: Trivia hounds will love this one. To find the answers to five tricky questions, kids need to explore the Yellowstone web site.
Ages 7 to 14: This ultracool and interactive game lets kids live the life of a wild wolf in Yellowstone. Your child will create his own wolf avatar by selecting gender, wolf coat, and key abilities. As the adventure unfolds, the wolf will explore the park, follow scent trails to locate elk herds, single out the weakest one, plot its attack and even—gulp!—make the kill. It can communicate with its pack through wolf vocalizations and, if really brave, taunt and harass grizzly bears.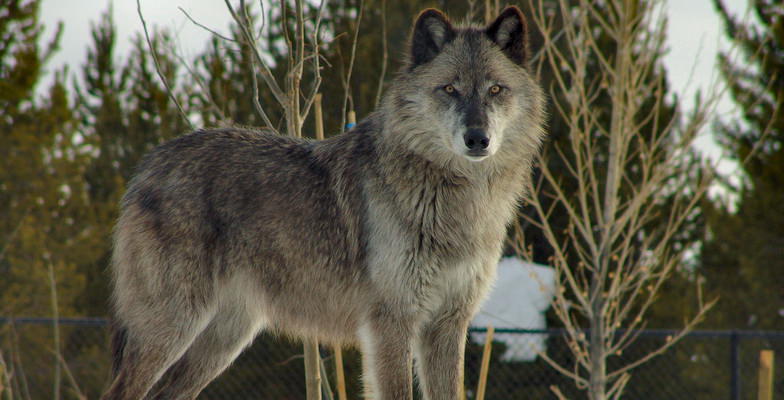 flickr:dennis_matheson
Ages 9 and up: Each of the four videos in this National Park Service series is less than 10 minutes long, yet answers a number of frequently-asked questions with help from park rangers, scientists, and historians. Kids will find out what Yellowstone's young wolf population is teaching ecologists, how the relationship between visitors and the park's bears has evolved over time, and what new species are invading Yellowstone's lakes and rivers.
Ages 10 and up: Registration is free for this award-winning series of 17 electronic field trips that focus on thermal and animal adventures in Yellowstone. These trips are aimed at kids in 5th to 8th grade but younger kids and adults will also get a lot out of them.
Science Channel: What are the Odds?
Ages 10 and up: What are the odds of Yellowstone's supervolcano erupting sometime this century? This short clip poses the question, gives a brief historical overview of volcanic activity in Yellowstone, and crunches numbers to come up with the real-life odds of a big blowout.