Vacation with kids
By Mimi Slawoff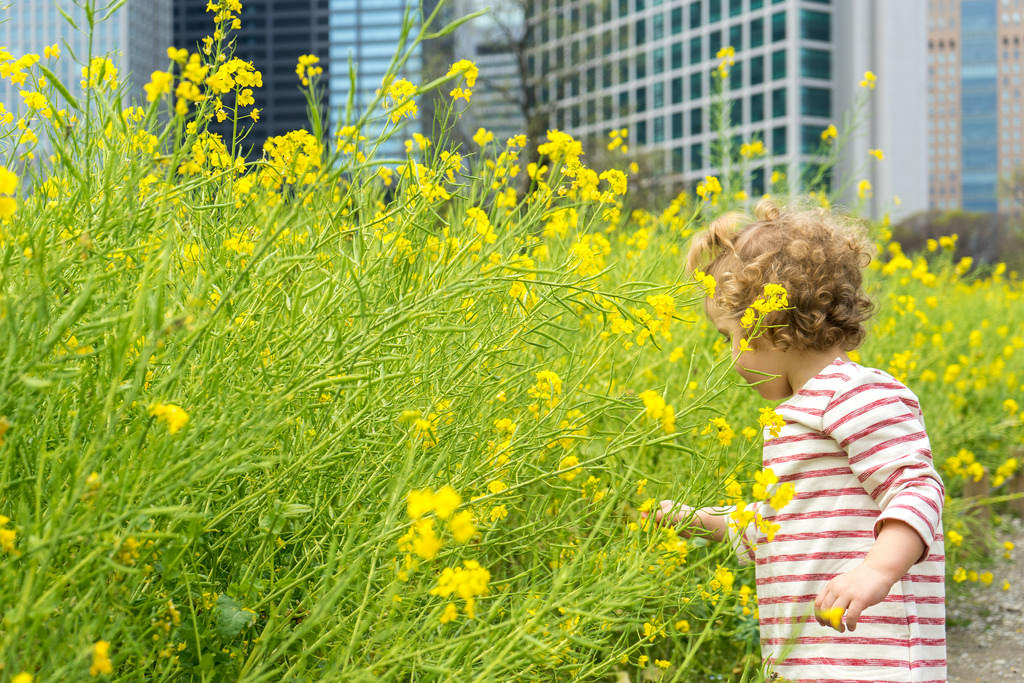 Consider a trip to beautiful Tokyo for a last minute vacation before the kids head back to school. (Flickr: Gabriel Garcia Marengo)
Before buckling down for the back to school year, gather the family for a last minute vacation. Now's a good time to relax at a beach, visit exotic islands, and explore foreign cities. The sights you see may even come in handy during the school year.
Your kids can share stories about sea lion rookeries in Mexico or wildlife in Alaska. They won't need a map to know the location of Tokyo or Toronto after visiting these exciting cities. And a Caribbean cruise is more than good times on a fun-filled ship. It's an opportunity to soak up sun and history while cruising islands near the equator. Chances are the kids won't be thinking about lessons learned at the time. But travel is always an enriching experience that stays with your forever. Even when you're back to the daily routine of school and work.
(MORE: Weekend Getaways to Beat the Back-to-School Blues)
Todos Santos, Baja California Sur Mexico
About an hour's drive from Cabo, this under-the-radar, quaint beach town offers a relaxing last minute vacation. Before the kids head back to school, build sandcastles and splash in shallow water at sunny beaches. Visit sea lion rookeries and explore the colonial town's galleries. More activities include kayaking and hiking in the Sierra Laguna Mountains.
Carnival Cruise Vista, Miami, FL
For an action-packed last minute vacation, sail on Carnival Cruise Vista to the Southern Caribbean. Back to school stress evaporates in Grand Turk, Curaçao, Aruba and La Romana, and during three days at sea. While you're at the spa or pool, rest assured your kids are enjoying age-appropriate activities in youth programs. For little ones there's a Dr. Seuss-themed parade, story time, and a green eggs and ham breakfast. Unique family activities include SkyRide, a pedal-powered open-air sky course, and IMAX Theater.
Denali National Park, Alaska
For a wild last minute vacation, think Alaska. Kids will thrill peers with stories of wildlife and adventure when they head back to school after visiting Alaska. The park is home to wolves, caribou, moose, Dall's sheep, Golden Eagles and more. Summer is ideal for visiting the sled dog kennels and hiking with a ranger to explore Alaska's wilderness.
Toronto, Canada
Oh Canada, you're so welcoming for a last minute vacation before the kids go back to school. The walkable city of Toronto has several kid-friendly museums and amusement parks. Ride thrilling coasters at Canada's Wonderland, and hop aboard a ferry to Centreville Amusement Park. Must do things include standing on CN Tower's glass floor high above the city – if you dare! For yummy dining options, stroll through Toronto's ethnic neighborhoods.
(MORE: 5 Great Last Minute Summer Getaways)
Tokyo, Japan
Tasty food, great infrastructure and tons of attractions make Tokyo a diverse and cultural choice for a last minute vacation. From pop culture and neon streetscapes to historic temples, Toyko has something for all ages. Anime fans will adore Takeshita Street while history buffs will be impressed with the Meiji Shrine. Pamper your palate with sushi, ramen, and a visit to the Tsukiji Fish Market. Short on time before the kids go back to school? Take in sights on a city bus tour.
Mimi Slawoff of Planetfamilytravel contributed this to MiniTime. She is a Los Angeles-based journalist and a seasoned family travel expert who explores the world with her three children and writes about their journeys.