10 easy ways to love the Great Outdoors
By Suzanne Rowan Kelleher
Top Family Destinations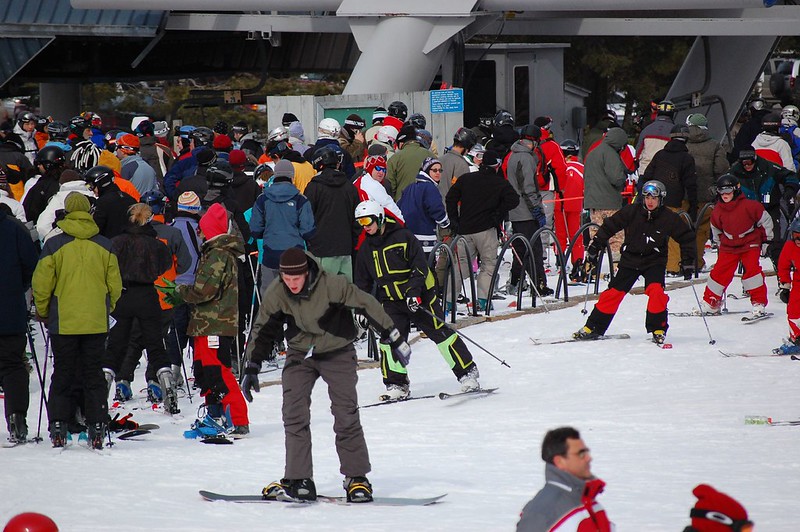 It's been dubbed "America's first vacation land" and credited as "the birthplace of our national conservation movement." Located a few hours north of New York City and an hour south of Albany, the Northern Catskills have always appealed to visitors who love the Great Outdoors, from 19th-century cityfolk yearning for mountain air to modern-day families who like rafting or mountain biking. At the heart of the area is Greene County, whose 79,000 acres of scenic mountains, crystalline creeks and rivers, and thick forest preserves look much as they did 150 years ago.
Families that love the outdoors can sample an incredible variety of hiking trails, sheer cliffs for rock climbing, and rivers and lakes for kayaking and canoeing. But you don't have to be a hardcore adventurist to enjoy the region, which is also home to a great number of historic homesteads, darling antique shops, impeccable small towns with picturesque main streets, and nostalgic attractions like drive-in movies and roadside farm stands. Here are 10 ways to get active in the Northern Catskills:
Make a splash. Set in a natural canyon with steep stone walls and cascading water, the backdrop for Zoom Flume Water Park is beautiful and dramatic, with nature trails, scenic overlooks and waterfalls aplenty. This is the No. 1 waterpark in New York State, with something here for everyone in the family. Small fries can hang out in the dedicated toddler section, which features a kiddie pool and splash pad. Bigger kids will love floating in an inner tube along the lazy river and playing in the enormous activity pool with slides of all sizes. Older kids and teens can scream their way down the Mighty Anaconda slide, take on the Wild River rafting ride, and brave the dreaded Black Vortex Speed Slide, which takes a trio of riders on a raft through a twisting tube in total darkness. (Shady Glen Rd., East Durham; 800/888-3586; Admission: $24.95/person 8 and up, $19.95/child 1-7, free for infants.)
Head for the hills. Every ski bum in the East knows that Hunter Mountain is the biggest ski destination in the Catskills. But this year-round resort has plenty to keep active families busy in the summertime, too. Get your bearings by catching a lift on the Summer Skyride, a chairlift that delivers unparalleled mountain views of the Catskill region. Or zoom down the mountain on the brand new Zipline and Canopy Tour, the longest and highest zipline in North America. Not an adrenaline junkie? No worries! There are many tame, family-friendly zips and canopy tours for all ages and abilities. Hunter is a sportsman's mecca, with an Orvis-certified flyfishing school, challenging mountain biking, and miles of hiking trails. The Devil's Path is considered the most challenging dayhike in the Northeast. (Hunter Mountain, Hunter; 800/HUNTERMTN)
Prepare to be wowed. Literary trivia hounds know that Rip Van Winkle awoke from his 20-year slumber next to Kaaterskill Falls, a majestic two-tiered waterfall whose dual cascades total 260 feet, making this the highest waterfall in New York State—87 feet higher than Niagara's Horseshoe Falls. A hundred years since Washington Irving penned his tale, the falls are still a breathtaking sight. You can reach the base of the falls via the Kaaterskill Falls Trail, a lovely, state-maintained path that begins where Route 23A crosses Kaaterskill Creek, between the hamlets of Haines Falls and Palenville. From the trailhead, the path runs uphill, alongside the creek, for about a half a mile until the falls come into view. (Tip: The path is steep at some points, so wear suitably sturdy hiking shoes. And consider coming on a weekday to avoid the summer weekend crowds.)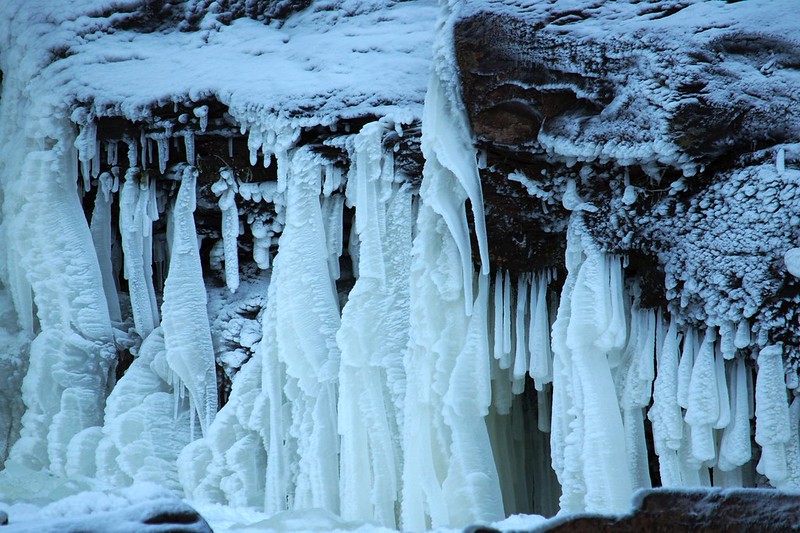 flickr: Mary Clyne
Work on a farm. Has your child ever milked a cow, bottle-fed a lamb or a piglet, or held a baby chick? If she loves animals, a getaway to Hull-O Farms is guaranteed to be the highlight of her summer. Seven generations of the Hull family have owned and run this 300-acre working dairy farm since 1779. Your family will have a private guesthouse all to itself, and ample opportunity to help out with morning chores before settling down to a hearty breakfast made with ingredients from the farm. You can also take wagon rides and find your way through the farm's giant corn maze. (10 Cochrane Rd., Durham; 518/239-6950; Per-person nightly rates: $130 for adults, $75 for kids 10-14, $65 for kids 5-9, $50 for kids 2-4, free for kids under 2.
Saddle up. Does your family love horseback riding? Once the home of famed Hudson River Valley artist Everett Shinn, Bailiwick Ranch is the oldest and largest established stable in the Catskills. Families with kids 7 and up can join one of many guided mountain trail rides, which range from a half hour to all-day mountain trips and are available at all levels of difficulty. For small fries, there are pony rides in the corral. There's also a small zoological park, with a feeding area where families can get up close and personal with kangaroos, llamas, emus, zebras, camels, and more. Kids 12 and up can hit the paintball park, where masks, coveralls, and guns are provided. (118 Castle Rd., Catskill; 518/678-5665; Trail rides from $45. Pony rides, $6 each. Zoo admission: $13/adult, $9/child. Paintball: $45 for 90 minutes.)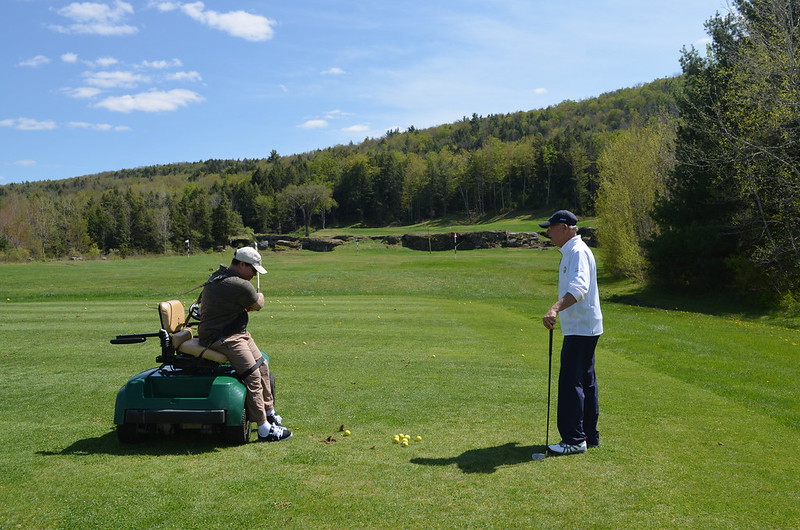 flickr: Adaptive Sports Foundation
Get into the swing. Of Greene County's nine PGA-rated golf courses, perhaps the most kid-friendly is Windham Country Club, an 18-hole public course deemed a "must play" by Golf Digest magazine. To help junior golfers (10 to 18 years old) build confidence, the club offers forward tees set at shorter distances. Want to make golf the focus of your getaway? The Roland Stafford Golf School offers two-day parent/child packages throughout the summer. (36 South St., Windham; 518/734-9910; Greens fees: $37-$43/weekday, $68/weekend.)
Pack a picnic. Setting off on a hike or active excursion? Don't forget to stock up on picnic provisions at one of the Catskill region's most beloved institutions. Not only is the Catskill Mountain Country Store a great place to bring the family for breakfast or lunch, but it has a fabulous gourmet grocery stocked with locally-produced delicacies and a bakery that's famous for its scrumptious, artisanal breads and award-winning pies. Kids will love the selection of old-fashioned candy and the "looking zoo," with pigs, goats, rabbits, turkeys, and miniature horses—all rescued from local shelters. (Route 23, Main St., Windham; 518/734-3387. Store open daily 9am-6pm; Restaurant open Mon and Wed-Sun 9am-3pm, Saturday 8am-4pm.)
Reel 'em in. The Catskills' waters are chock-a-block with trout and bass, which means that even young kids can catch (and release) an impressive haul. (Read: major photo opportunity.) Didn't bring your fishing gear? No worries. Several local outfitters can set you up with everything you need. Flyfishing has been a lifelong passion of Judd Weisberg (based in Lexington; 518/989-6583), a NY-state licensed fishing guide and instructor. He can customize a flyfishing excursion for your family, whether you prefer to learn streamside or from a boat. With over 35 years experience, Captain R.E. Booth at Reel Happy Charters (based in Cairo; 518/622-8670) knows where the big ones are. He specializes in light tackle and flyfishing for striped bass. Fins and Grins (based in Catskill; 518/943-3407) offers fishing excursions and scenic boat rides on the Hudson, with Captain Bob Lewis offering instruction and equipment.
Mix it up. Looking for a fun spot that will appeal to everyone in the family? With a fishing preserve, 18-hole mini golf course, driving range, paintball complex, horseback riding trails, and a family-friendly restaurant, Bear Creek Restaurant & Recreational Park is just the ticket. Tip: Check the online calendar for upcoming events. Bear Creek hosts festivals and fun days throughout the summer, including holiday fireworks and craft fairs. (Junction of Route 214 and 23A, Hunter; 518/263-3839)
Dip your paddle. If you only have time to visit one of the region's spectacular lakes, set your GPS for the North and South Lakes, considered the jewels of the Catskills Forest Preserve. Perched magnificently on an escarpment 2,250 feet above the valley floor, North-South Lake State Park affords stunning views that span five states. Along with two beaches for swimming, the park also rents canoes, kayaks, paddleboats, and rowboats. Since motorized boats are forbidden on the water, it's a terrific environment for teaching kids to paddle a canoe or kayak. (County Route 18, Haines Falls; 518/589-5058.)