10 ways to recognize the real deal
By Alexis Lipsitz Flippin
Want to turn your romance with skiing into a family affair? Ski vacations with children are a bigger business than ever, with more and more resorts promising to get little tykes as young as 3 out on the slopes. Of course, promising and delivering are not always one in the same. While resorts are outdoing one another in providing the latest and splashiest kid-friendly enticements, razzle-dazzle only takes you so far. "It's all about service," says Greg Ditrinco, executive editor at SKI Magazine, which publishes an annual list of the 50 best ski resorts in the country, along with a separate list of the top 10 resorts for family skiing. "Traveling with the family on a ski vacation is high maintenance. You need a resort that understands that and finds ways to minimize the stress as much as possible."
(MORE: Find a top kid-friendly ski resort.)
When a ski destination gets it right, families flock back year after year. If the resort is full of children who know their way around from past seasons, congratulations—you're in the right place. Looking for the gold standard? Head to Smugglers' Notch, in the Green Mountains of Vermont, which has landed the No. 1 spot on SKI Magazine's list of top family resorts more than a dozen years in a row. "Smuggs understands what families need," says Ditrinco. "And to their credit, they have evolved along with the modern skiing family."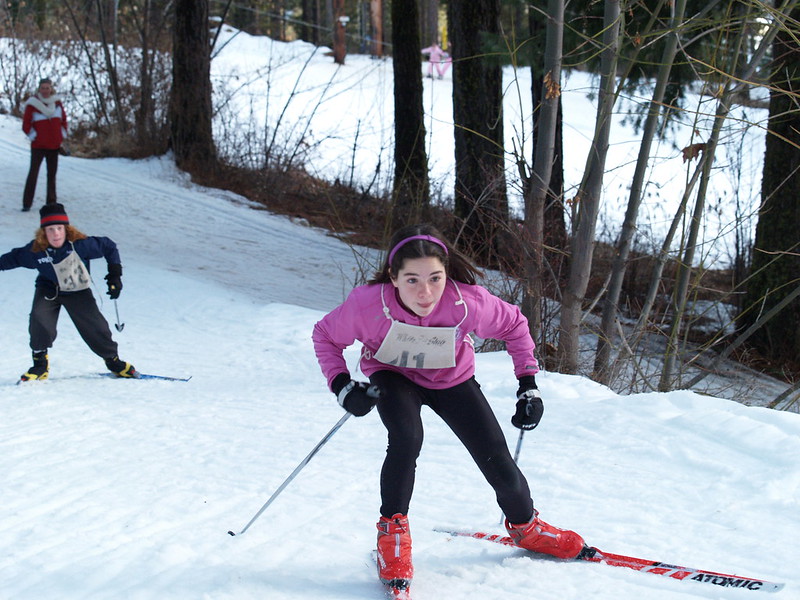 Leavenworth Winter Sports Club
For Peter Ingvoldstad, director of Smugglers' Notch's trail-blazing Snow Sport University, it's all about creating a safe haven, both emotional and physical. "It's a balance: You want to help kids feel secure in their environment and at the same time get out of their comfort zone and try new things," Ingvoldstad says. "You want to make sure kids have fun and learn a new skill—one builds on the other."
(MORE: View a family ski trip itinerary: 4 days in Stowe, Vermont with kids.)
So how will you recognize a family-friendly ski resort? Here are 10 signs you've found the real deal: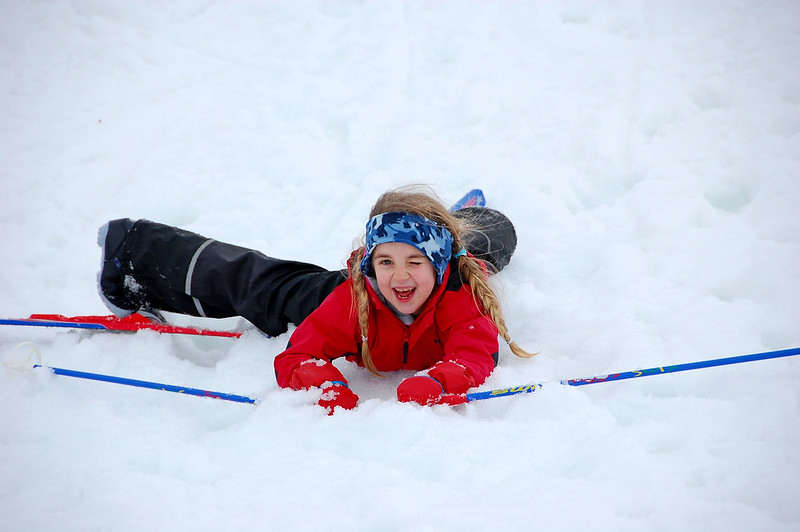 An emphasis on safety above all. Helmets are de rigueur for children these days, and family resorts should support Lids on Kids, the national ski safety campaign. Ingvoldstad strongly recommends that kids continue to wear helmets as they get older. "I encourage parents to be role models and wear helmets themselves," says Ingvoldstad. "It's like a seat belt; why wouldn't you?" Before enrolling your kids in ski school, ask some key questions: Are instructors trained in CPR and other lifesaving measures? What kind of communications system is in place in the event of an emergency?
Ski programs "plus." The top ski schools believe that learning to ski should be enjoyable, not intimidating or stressful. "A big part of our philosophy is keeping the frustration levels down and the fun factor up," says Ingvoldstad. Some out-of-the-box activities might include taking a break to build frontier forts in the snow, or arming young skiers with a just-for-kids trail map and leading them in a moutain-wide scavenger hunt. Look for programs that group kids by age and ability and plan activities appropriate for each group. At Smuggs, the smallest kids are shuttled off to the bunny slope in an open tractor, and get two solid ski sessions daily with breaks for playtime, lunch, and afternoon entertainment (cue magicians, movies, science shows). For kids 6 to 10, there are on-mountain guided treks, games, and the ever-popular Thursday Cookie Races—exactly the sort of thing that has kids begging to return next year.
Flexible childcare options. Any family resort worth its salt has a terrific daycare set-up for the under-3 set. Smuggs wows parents with a state-of-the-art, 5,400-square-foot childcare center where kids are divided by age into three rooms (6 to 16 months; 17 months to 2-1/2 years; and 2-1/2 to 3 years). Along with myriad age-appropriate toys, climbing equipment, and playhouses for everybody, there's radiant floor heating, a one-way viewing window for parents, and ski-in/ski-out convenience. And don't forget the evenings. Many resorts now offer a supervised "Kids' Night Out," where kids get dinner and do fun, age-grouped activities so mom and dad can have a nice dinner out.
Kid-friendly slopes and teaching tools. "Especially with very young kids, you don't need radical mountains," says Ditrinco of SKI Magazine . "You just need a place that understands what kids need." Look for beginner-friendly "carpet lifts," slow-moving conveyor belts that are easier to master and less intimidating than chair lifts. Kids learn best, says Ingvoldstad, with less talking and more doing. So, from minute one at Smuggs, instructors teach through simple, fun tricks—like showing kids how they can control their speed by "making a pizza" with their skis to form a wedge. Instructors should have access to learning aids specifically designed for young novices, such as the Edgie Wedgie, which prevents ski tips from spreading or crossing, and an H-Bar, which helps instructors steer the child through turns.
A sense of emotional security. This is the X factor. The best facilities understand that building confidence is as important as learning a skill. Look for kids' programs that stress not only safety and fundamentals but emotional security and relationship building. Young skiers benefit from routine and continuity, so having the same instructor throughout week helps create a comfort zone. Smuggs's instructors are more like camp counselors than teachers—they eat lunch with the kids, take them out on the slopes, bring them back in, and share down time. As a result, "you see a huge difference in a child from Monday until the time he leaves," Ingvoldstad says. "He learns a new skill—it's a creative experience that is a pretty momentous occasion for a child."
Low staff-to-skier ratio. If you spot one instructor taking 10 kids out on his own, that's a big red flag. A comfortable staff-to-skier ratio for 3- to 6-year-olds is 1 instructor per 3 kids. Just as important, instructors should be trained to work with children. At Smugglers' Notch, instructors choose where they want to teach and with what age group—which, says Ingvoldstad, keeps them happy and highly motivated.
Family-friendly pricing. One big way ski resorts compete for your business is to offer value-added extras. At Smugglers' Notch, for example, packages include kids' lessons, free equipment and helmet rental, pizza parties, many free non-ski events and activities, and—during certain periods—discounts on daycare. If you're heading out West, look for resorts offering "kids ski free" and even "kids fly free" specials.
Extracurricular fun. Look for a wide array of indoor and outdoor activities, such as tubing, swimming, sleigh rides, snowshoeing, cross-country skiing, treetop treks, ziplining, rock climbing, and skating. It's becoming more common to find teen centers filled with video games, pool tables, and even live music. The most family-friendly resorts organize G-rated après-ski entertainment for the whole family. Think karaoke, bingo, lantern-lit ski parades, and fireworks displays.
A smart layout. Enormous, sprawling resorts can be totally overwhelming to families trying to keep track of their kids on and off the slopes. And a resort that places the bunny slope right next to Daredevil Hill isn't taking kids' needs seriously. The best resorts are set up so that novices and experts naturally steer clear of each other, so look for a trail map that's mainly beginner green and intermediate blue on one side of the resort and expert black on the other. Until kids are big enough to haul their own gear, stick to smaller resorts with short walking distances from your condo to the slopes, daycare facilities, and ski school. Anyone who has schlepped a family's worth of ski equipment across a huge parking lot will appreciate the bliss of ski-in/ski-out lodging.
A first-rate ski shop. Goggles get misplaced. Sweaters get left behind. A resort's ski shop should be able to provide all the winter-sports clothing you'll need to keep your kids safe and warm on the slopes. Never skimp on mittens, socks, hats, and other items that protect the extremities. Since children's boot and ski sizes change from year to year, many parents prefer to rent ski equipment on-site. A friendly, kid-savvy staff should make it a priority to get your young ones into high-quality gear quickly and expertly, and agree to replace equipment at any time.