5 Fab Free Things to do in Chicago with Kids
By Caitlin Giles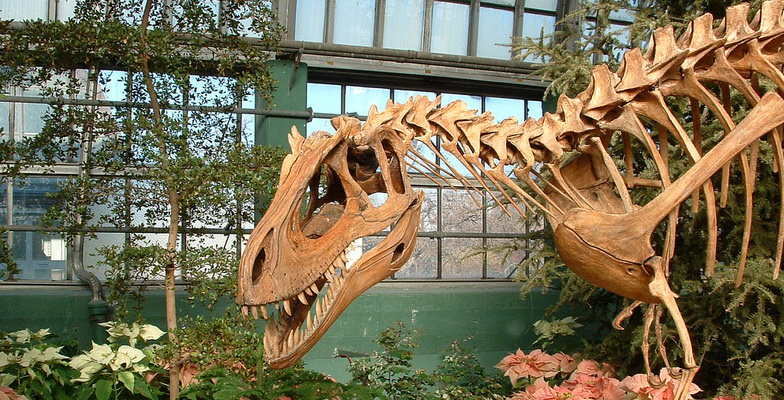 Caitlin Giles is a mother of three who chronicles their urban Chicago adventures at her blog, A Hen and Three Chicks. Here are five of her favorite free things to do with kids in the Windy City.
Garfield Park Conservatory: This historical botanical conservatory is a hidden gem under glass on the west side of the city—especially on a cold and dreary winter day—and the family programming is spectacular. Save time for a "Make and Take Activity" (for example, creating a shaker out of plant seeds) and stop by the dig pit to see what you can unearth.
Lincoln Park Zoo: Admission to this wonderful city zoo is free every day of the year. Some of our favorite residents include polar bears, apes, and lions. From the end of November through the holiday season, the "Zoo Lights" festival transforms the zoo grounds into a magical wonderland with millions of tiny, illuminated bulbs. You can also check out cold-loving animals, visit Santa, and ogle ice carvings.
Museum Free Days: From the Children's Museum to the Art Institute, Chicago is home to many world-class museums. And almost all of these attractions offer days when the whole family can get in for free—you just have to know when to go.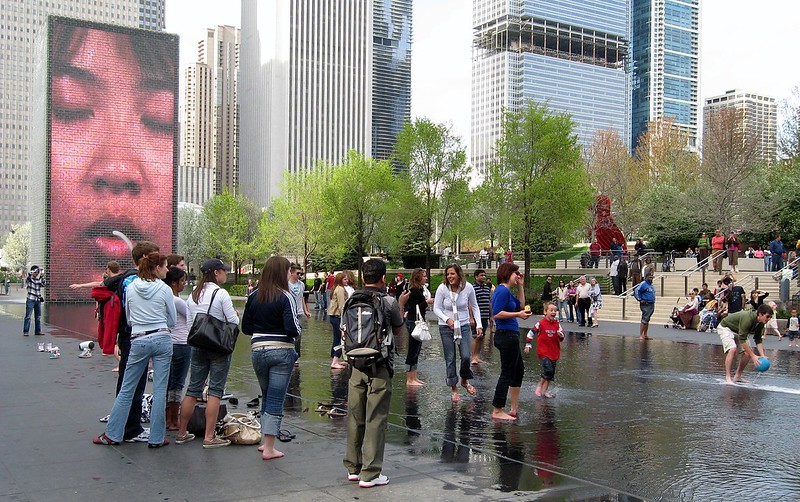 flickr:15132846@N00
Millennium Park: No matter what the season, Millennium Park is the city's premiere open space for families. The park is easily accessed by public transportation and offers something for everyone. Take advantage of the wonderful family concerts at the Pritzker Pavilion, the Family Fun Festival, and, in the warmer weather, the chance to get wet in the Crown Fountain. No child can resist the chance to check out the "Bean" and, trust me, you'll be mesmerized too.
The Harold Washington Library: If you want to hear a good story, plan a visit to the Harold Washington Library and take advantage of their quality children's programs for children of various ages. Many story times include songs, crafts, or other interactive activities. One caveat: You need to register in advance, since these programs do fill up.