Kid-friendly attractions in Vegas
By Holly Rosen Fink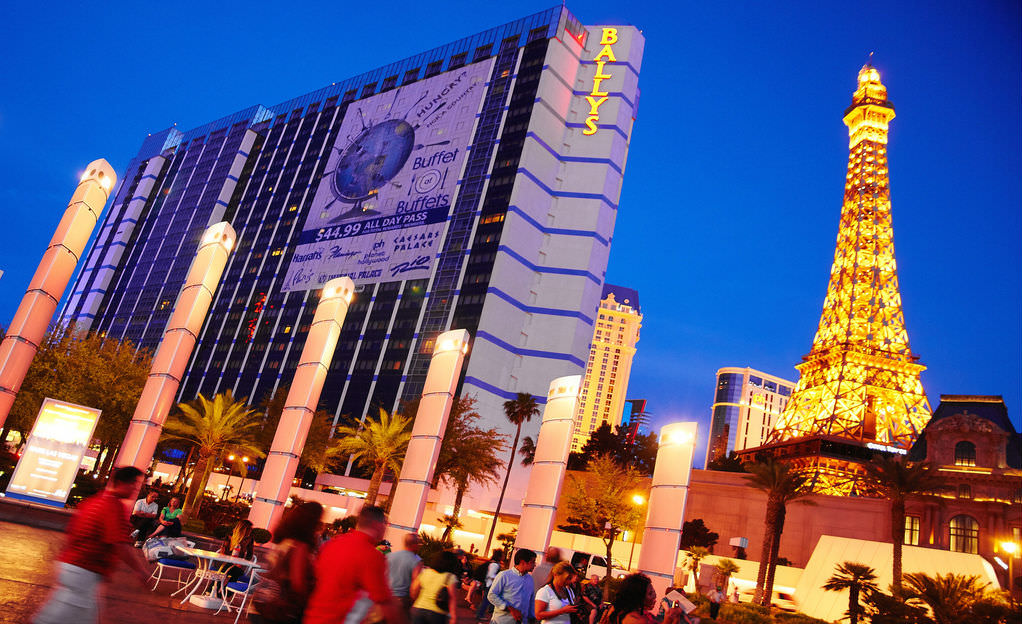 Las Vegas (Flickr: Moyan Brenn)
Las Vegas is an oasis of pop culture. From its defining neon to retro art that covers the downtown area to its museums that showcase much of its history, the city demands an exploration through some of its greatest achievements, and most certainly, most shiny. Kids will love catching sight of some the glitz and glamour that lives on in sculptures, murals and neon signs.
If you have a day or two to spend wandering around, focus on the downtown area of Vegas, several miles away from the strip. Here are seven kid-friendly stops we recommend when exploring Las Vegas' pop cultural side:
(MORE: Wallet-Friendly Las Vegas Hotels for Families)
Nevada State Museum
Located on the Las Vegas Springs Preserve, the original site of the valley's water source and now a 180-acre cultural and botanic park, the Nevada State Museum contains twenty galleries saluting and showcasing Las Vegas' diverse culture. Part of that story is their permanent stage costume collection. It's an intimate glimpse into the history of burlesque Las Vegas entertainment that includes a robust Folies Bergère costume archive and is a spectacle to behold. Kids will appreciate the vibrant colors, textures, jewels and broad variety on display. (600 North Carson Street, Carson City; 775-687-4168)
18b Arts District
The 18b Arts District provides a broad sampling of works with roots in the graffiti culture rooted in 1980's Wild Style. The area contains a forty-foot electric paintbrush and other pieces of eclectic art that kids will gawk over. It's a funky, bohemian neighborhood that is off-the-beaten path so be prepared to take them off the main drag for an hour or two. The area contains vintage clothing boutiques, antique stores, art galleries, hair salons, and restaurants and goes down 18 blocks. There is a "First Friday" Art Walk every month that encourages people to come browse, buy, eat and mingle. (Located halfway between Fremont East district and Stratosphere Resort, around Main and Charleston Streets)
Neon Museum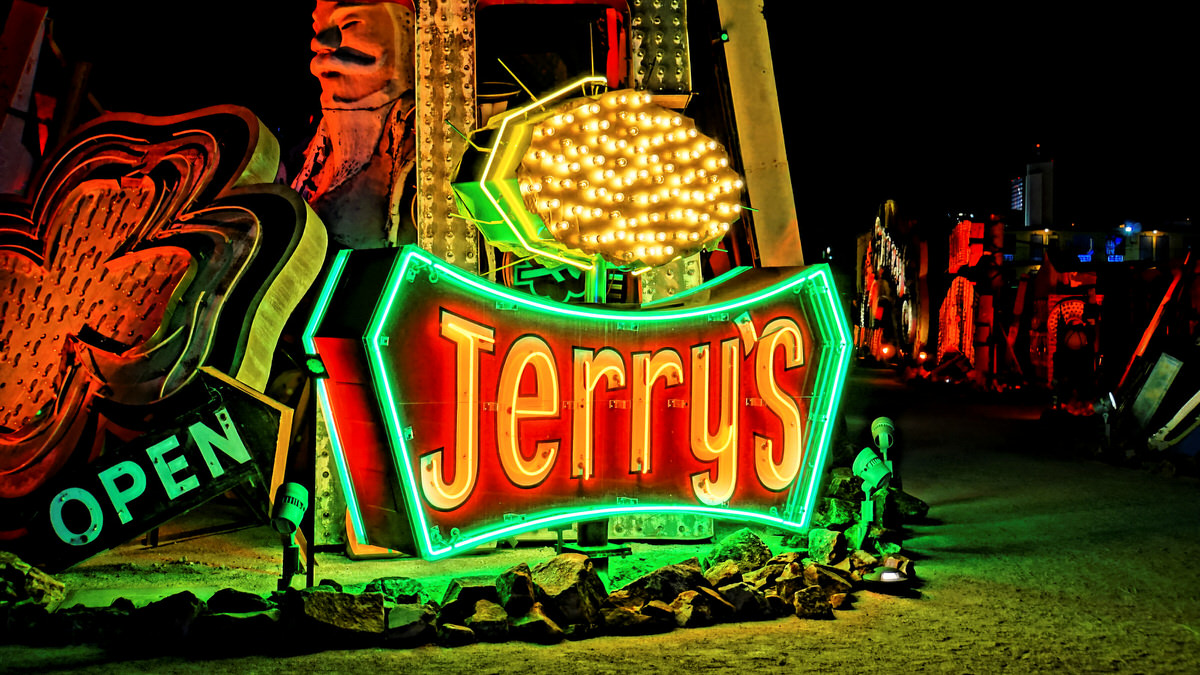 Neon Museum (Flickr: Miguel Discart)
The Neon Museum is dedicated to collecting, preserving, studying and exhibiting iconic Las Vegas signs for educational, historic and cultural enrichment and is certainly a lesson into the world of neon signage. The museum contains old signs from motels and hotels, wedding chapels, streets, cleaners, liquor sores, casinos and restaurants and is home to the famous Hacienda Horse and Rider from 1967. It's also the biggest collection of vintage urban neon you're likely to come across and the result is electrifying. If the kids can stay up late, take them at night when it's lit up in all its glory. (G1-770 North Las Vegas Blvd.; 702-387-6366)
The Morelli House
Show your kids the Morelli House, a mid-century modern home built in 1959, and a prime example of modern residential architecture. Made of white rock, exposed red beams and stucco, the house offers a good impression of what life was like 50 years ago. You can tour its living room, kitchen, bathrooms and bedrooms – all laid out in an open floor plan. Antonio Morelli, its original owner, was the Sands Hotel's orchestra conductor for many years and hosed members of the Rat Pack in his home, as well as Nat King Cole. The house is now a community historical cultural resource and tours are offered via the Junior League of Las Vegas. (861 East Bridger Avenue; 702-822-6538)
Las Vegas Pop Culture Tours
Even kids will love the unique field trips through Las Vegas, one of America's most iconic cities ,offered by a company called Las Vegas Pop Culture Tours. They combine classic sightseeing with an interpretation of the city's Technicolor landscape via walking or tour bus. Their tours take you through the creative pulse of downtown Vegas – from the electro iconic cocktail porte-cochere of the Plaza Hotel to the festive Container Park (see below). The guides are smart, interesting and extremely experienced, giving your family the pop culture low-down on this glitzy city. (For more details on this tour and others, call 702-592-2164.)
(MORE: Las Vegas's Most Amazing (G-Rated) Hotel Pools)
Container Park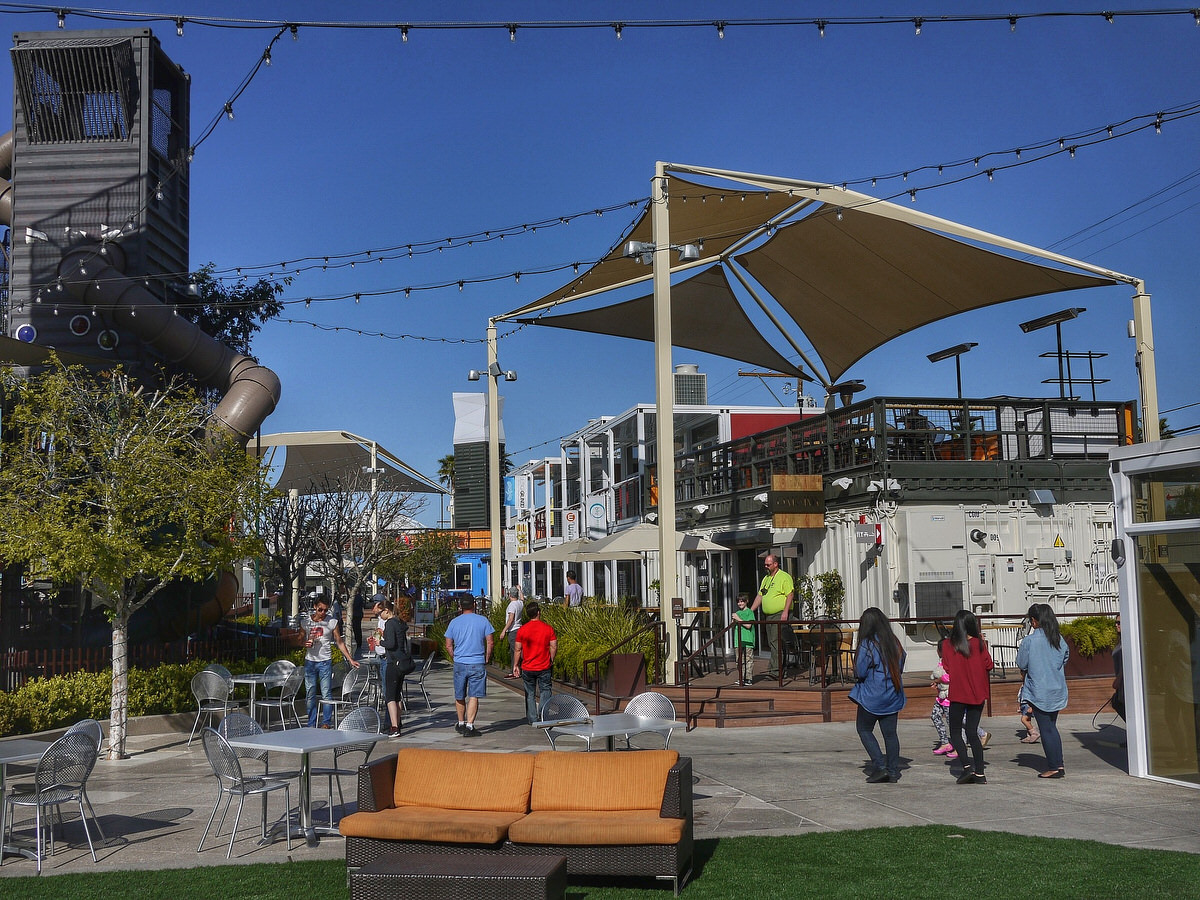 Container Park (Flickr: 5chw4r7z)
Kids will enjoy checking out the giant breathing praying mantis at Container Park, a sustainable family-friendly outdoor shopping and dining complex made completely out of shipping containers stacked upon each other. There are 34 outlets and a great play area with a thirty- foot slide and water area where kids can waddle away hours, as well as some very family-friendly places to eat including healthy food and tacos. (707 Fremont St.; 702-359-9982)
MOB Museum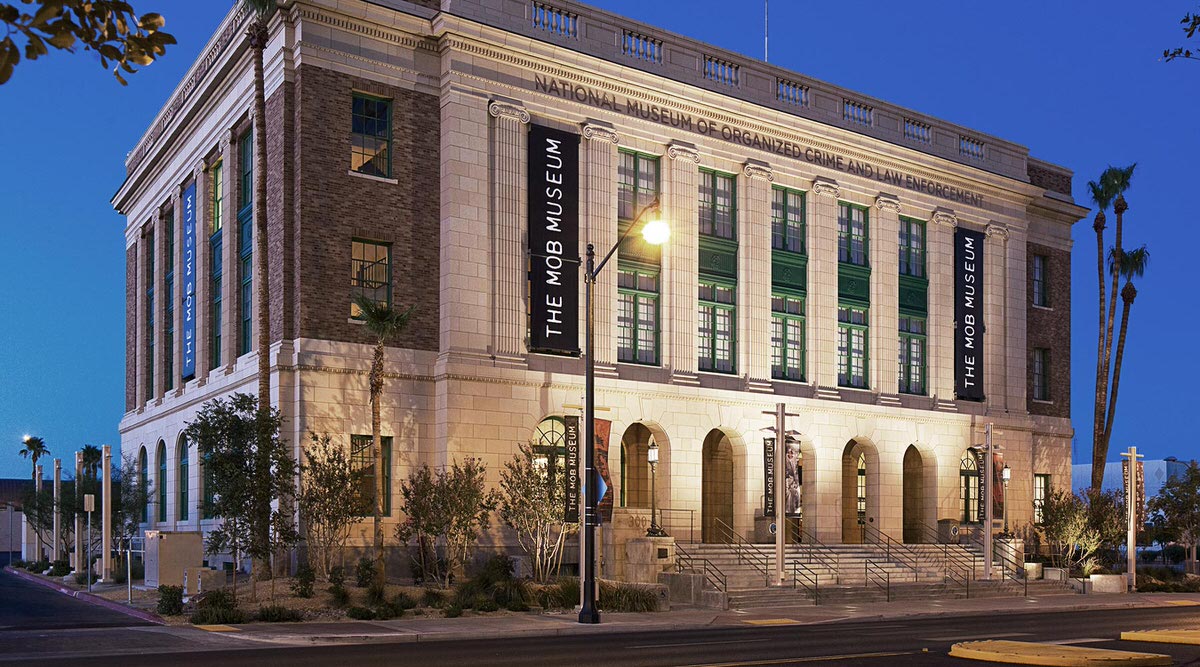 MOB Museum (Courtesy MOB Museum)
Slightly older kids will get a kick out of the MOB Museum, an institution that provides insight and an education about the Mob and law enforcement agencies who have fought it over the years, which is apparently an important part of Las Vegas history. (E3-300 Stewart Ave.; 702-229-2734)
Holly Rosen Fink of The Culture Mom contributed this to MiniTime. She is the founder of Pivoting Media who blogs about her love of culture and travel.