Free Things to do in Cleveland
By Loralei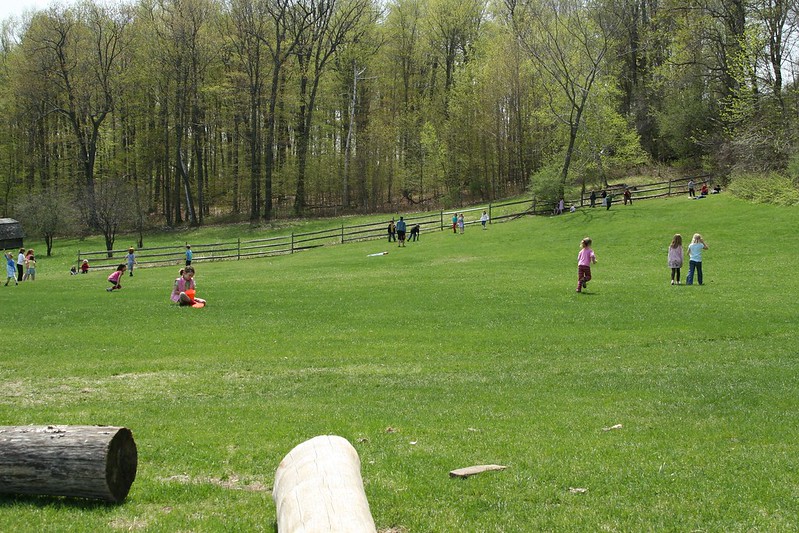 Lorelei blogs about family life in her west side Cleveland neighborhood on Cleveland Mom. Here are five of her favorite free things to do with kids in her hometown:
Lake Erie Nature & Science Center: Admission is always free at this nature center, which has indoor and outdoor public display areas where you can view both local wildlife and exotic animals and even experience up-close encounters with some of the creatures. The center also offers planetarium shows for a nominal fee ($2-$3 per person) every Saturday at 2pm and again on the first and third Saturdays of the month at 7pm. There's free telescope viewing following the 7pm show, weather permitting.
Rockefeller Park Greenhouse: The first units were completed on a portion of the 270 acres donated to the City by John D. Rockefeller. The Greenhouse and grounds have since evolved into a Botanical garden with specialty plant collections, seasonal floral displays, and theme gardens. Located on MLK Drive in University Circle, the greenhouse is open 10am-4pm daily with free admission and parking.
Cleveland Museum of Art: This art museum is one of our city's gems, with over 30,000 works of art dating from ancient Egypt to the present—and you can see it all for free. To help your school-age kids get the most from the experience, familiarize them with the collections by taking an online tour before you visit.
NASA Glenn Research Center: Anyone fascinated with aerospace travel will enjoy visiting this visitor center, with over 6,000 square feet of interactive exhibits on space travel, the solar system, and more. There's also a flight simulator and a nice tribute to space pioneer John Glenn, for whom the center is named.
Wade Oval: Surrounded by Cleveland Botanical Garden, The Cleveland Museum of Art,and the Cleveland Museum of Natural History, Wade Oval in UniversityCircle is the perfect location for memorable events. The schedule of free annual events includes Parade the Circle, the Cleveland Museum of Art's vibrant, one-of-a-kind parade held on the second Saturday in June, and the Holiday Circlefest in December. There's also a free skating rink at Wade Oval in the wintertime. You can bring your own skates or rent them for $3, andenjoy hot cocoa on picturesque Wade Oval.