Free Things to do in Milwaukee
By Jeanne Wieland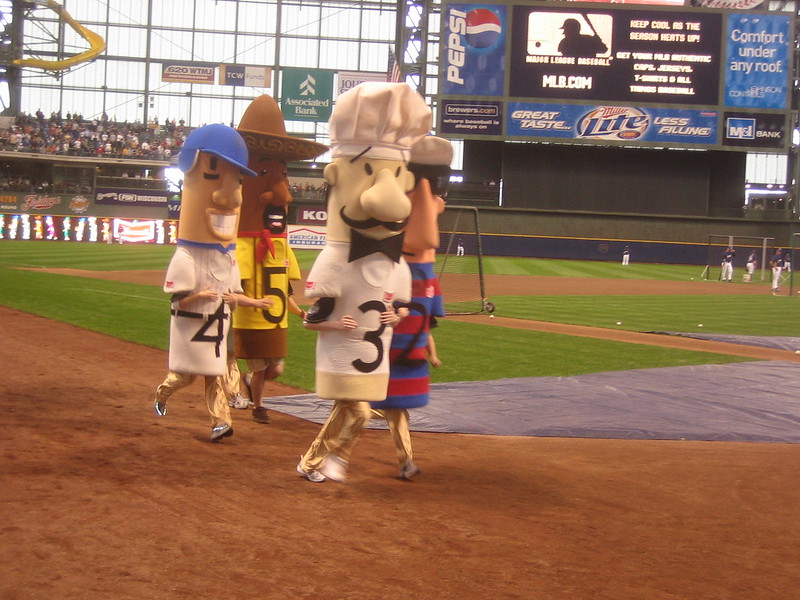 "Finding family-friendly things to do for free is a snap in Milwaukee as we are, by nature, frugal folks," says Jeanne Wieland, editor of MilwaukeeMoms.com. Here are five of her favorite freebies in her hometown:
Miller Park: Everyone knows that taking in a professional baseball game can be a budget-buster for families, but there's plenty of Major League fun to be had right outside Miller Park, home of the Milwaukee Brewers, without opening your wallet. A fun playground with ladders and slides sits right in front of the ballpark and serves as a great spot for kids to run around while soaking up the atmosphere. Between the playground and the ballpark is Helfaer Field, where Little Leaguers live out their big-league dreams. Little League games are free, so hit the playground at the right time and you can cheer on some future major league stars!
Betty Brinn Children's Museum: Overlooking Milwaukee's gorgeous lakefront, this kid's museum is a can't miss for the under-9 set. From the moment you hit the admission desk, there are lots of bright colors and fun, hands-on exhibits, so bring your kids ready to play. Kids can learn all about the world of commerce in A Trading Place, where they can pick apples, sell them to the farmers' market and eventually serve them up as a piece of pretend apple pie at Café Eat. Deliver the mail, work on a car, learn how the human body works and more at this state-of-the-art museum. Best of all, this fantastic fun spot lets you in for free in the evening on the third Thursday of every month.
Jelly Belly Warehouse Tour: If your kids love candy, this factory tour in Pleasant Prairie (about 20 minutes south of Milwaukee) won't disappoint. You can learn all about how the famous jellybeans are made aboard the free Jelly Belly Express Train, which takes you on a 30-minute tour around the warehouse. You'll ride through "Candy Alley," with its six-foot jelly beans suspended from the ceiling, and past the dancing chorus line of Jelly Belly characters. Tours run seven days a week, year-round, with the exception of holidays. You'll end up at the retail store, where you can sample more than 100 varieties of the chewy treat. Fill up your belly, but leave your wallet in your pocket.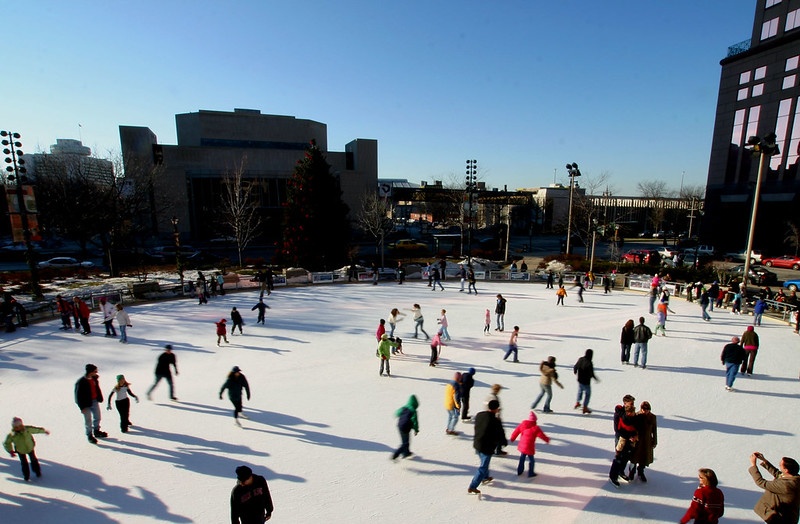 Red Arrow Park Skating Rink: While we wish we were known for our warm breezes year-round, we accept that this is Wisconsin. Cold weather hits in November and we're lucky if we're out of the woods by March. That leaves us with lots of months for outdoor winter sports, and ice skating is a true local favorite. If you bring your own skates, you can take to the ice free of charge at Red Arrow Park, located in the heart of downtown Milwaukee. If you don't have your own, there's a small charge to rent skates, but the views of downtown are still free!
Grant Park: This gem in the Milwaukee County Park System is located in the just-outside-of-town suburb of South Milwaukee. It's best known for its Seven Bridges trail, which gently winds you through woods and ravines to end up at the lakefront. The tall treetops stretching overhead and the cool, almost rainforest-like feel of the trails will get your kids inspired to play pretend. (Or a little creeped out. The Seven Bridges trail is rumored to be haunted.) There are playgrounds on the beach and at one of the picnic areas, so bring a basket of sandwiches and prepare for lots of outside fun.