Five cities with attractions particularly suitable for special needs children
By Holly Rosen Fink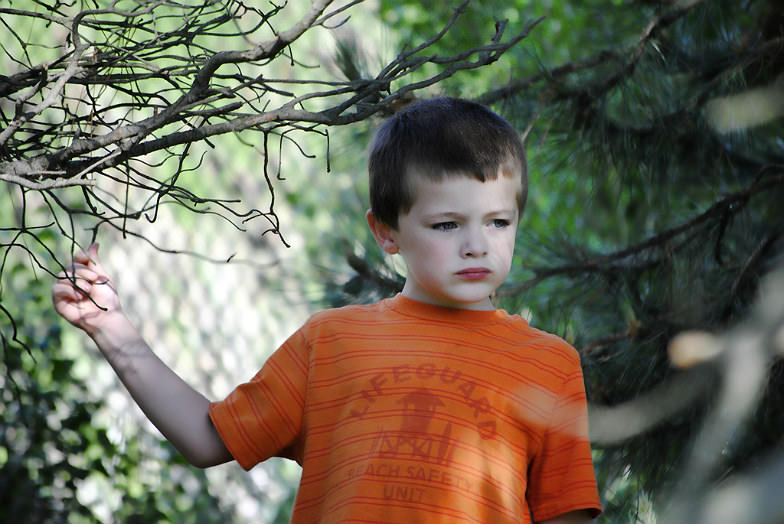 There are plenty of travel options for families with special needs kids. (Flickr: Lance Neilson)
Traveling with special needs kids is not something you should put on the backburner. Your child may be a stickler for routine, want all foods separated, take medication or need an early bedtime, but it doesn't mean you should give up on exploring the world.
It just means extra research and choosing destinations with an assortment of activities for children that will please everyone, giving your child a wide variety of options and above all, be flexible and willing to change your plans at any given time.
Here are five North American cities that have attractions particularly suitable for special needs children, as well as the other kids in the family:
(TRIP PLANS: Choose a stress-free vacation by using MiniTime's easy-to-use Trip Plan tool for your family vacation planning!)
Palm Springs, California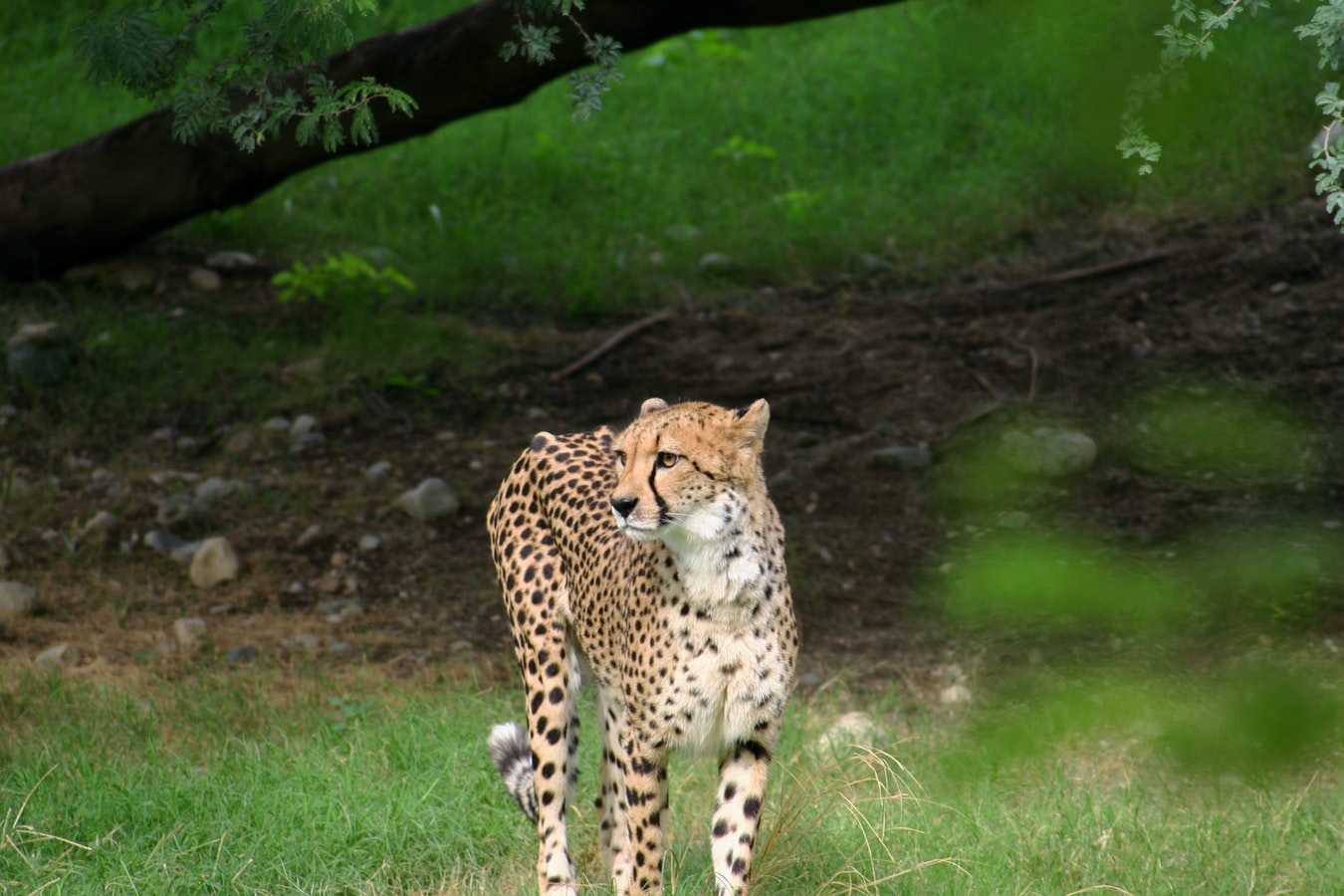 See animals at Living Desert (Photo: James Lee)
Palm Springs is known for its sunny skies, year-round sunshine, stunning landscape, palm tree lined streets and starry nights. It has luxurious hotels for families with swimming pools and water parks and a wide variety of restaurants to suit any palate. The warm weather will keep everyone in a good mood and there is an activity even for the most choosy.
The Living Desert is a zoo and botanical garden spread over 1,200 acres. For tired or complaining children, you can ride a tram across the grounds and witness animals from Africa to North America including giraffes, birds, tortoises, lizards, warthogs, zebras, goats, meerkats, and cheetahs.
If your child thrives on motion or is an adventure seeker, head to the Palm Springs Aerial Tramway to ride 8,516 feet to the top of the Santa Rosa and San Jacinto Mountains National Monument. The floor of the car rotates for a glimpse of every nook and cranny of the Coachella Valley, a complete 360 degrees. If you experience tantrums or moments of frustration, head back to your hotel's swimming area and let your child let out energy and revitalize.
Phoenix/Mesa, Arizona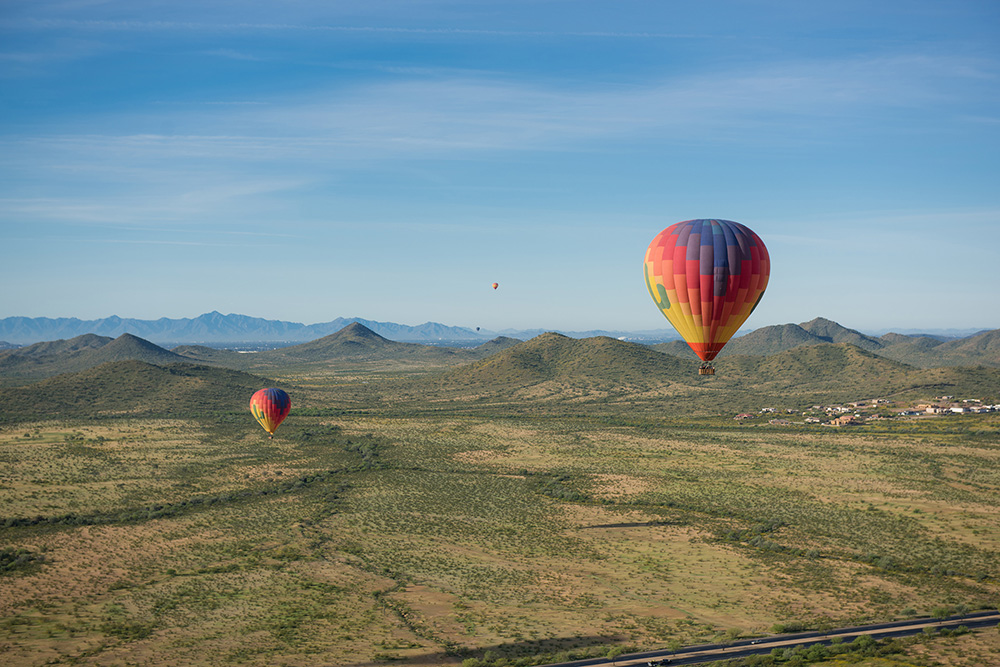 Go hot air ballooning with Hot Air Expeditions (Hot Air Expeditions)
If you're looking for a getaway full of adventure, good food, beautiful sunsets, and plenty of activity for special needs kids, consider a visit to the Phoenix/Mesa area of Arizona. Both cities, only 15 miles apart, offer an abundance of options for everyone, including learning about Indians, hot air ballooning, farm excursions, and hiking trails in the desert.
For kids needing quiet time, the Heard Museum is a museum dedicated to the diverse cultures and art of Native Americans of the Southwest. Kids will love learning about this fascinating culture and can take their time. For more adventure seeking kids ages 5 and up, take a hot air balloon ride in the sky overlooking the desert with Hot Air Expeditions. They'll marvel at the views and it really is bucket-worthy for the entire family. It's completely safe for kids – just make sure your child can sustain rides in the air and is okay standing in a group of people. If your child can continue to maintain the peace for an extended period of time, or needs to rest and eat the Ritz Carlton, Phoenix is as elegant as it gets and you can't beat the classic, intimate dining room where High Tea is set. The beauty of the area is that it's relaxed and you can time your activities according to your children's demands.
Savannah, Georgia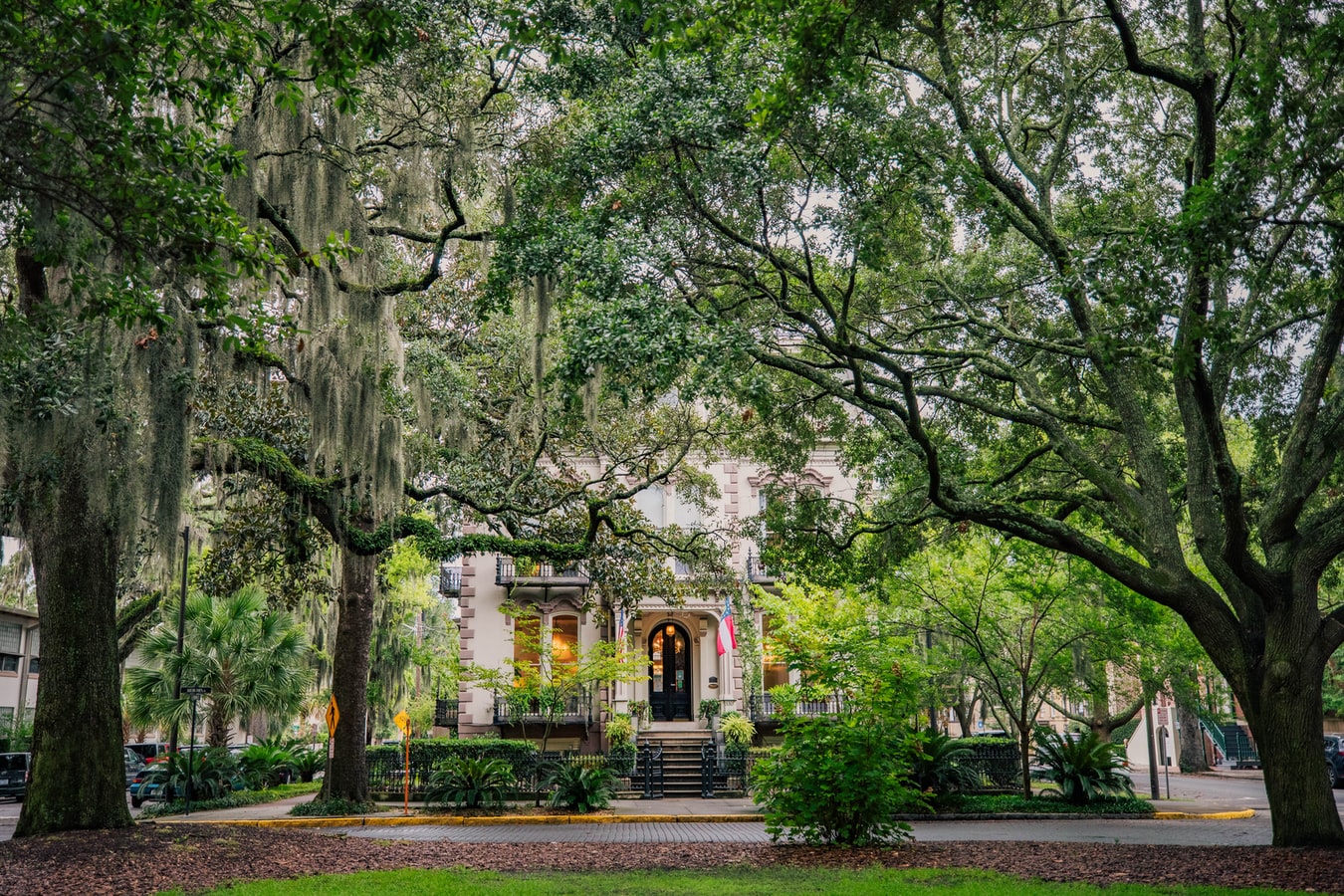 Experience the South in Savannah, Georgia (Photo: Sunira Moses)
Savannah is truly one of America's most beautiful and historical cities and visiting is a chance to teach your kids about the Civil War, slavery, independence, and the Great Depression. It's a quiet, laid-back town with a special appeal for special needs children. The waterfront aligns the historical district and is perfect for a stroll into shops with the obligatory piece of fudge and water taffy.
A trolley ride around town via Old Trolley Tours will take you past the squares, elegant architecture, ornate ironwork, fountains and historical landmarks with narration filled with tid bits and facts about the city's history. You'll never have to wait more than 15-20 minutes outside a stop on the tour, which can be helpful for parents of special needs children.
The Juliette Gordon Low birthplace is an ideal stop for any mom who was a Girl Scout herself as a young girl and for daughters who are members of the movement. In addition to people who have the connection, exploring Savannah is a glimpse into the past and everyone in the family will appreciate discovering how people lived in the 1800s. Southern culture tends to be very slow and accommodating and is truly accepting of special needs children.
Philadelphia, Pennsylvania
Known as the City of Brotherly Love, Philadelphia is truly a city of history and culture. There is so much to do within the city limits, and it's an extremely stroller-friendly, walkable town. Everything is accessible, it's relatively inexpensive for a family outing, and there is no shortage of museums, historic sites or restaurants. Since Philadelphia is a big city it's a matter of doing your research before you go and then evaluating what your child can keep up with.
A visit to Betsy Ross House is a must. The house was built in 1740 in the Georgian style and consists of two half stories and nine rooms. Ross lived there with her husband, John, and the couple ran their upholstery business from the house. She created the first American flag, strewn with 13 stars and stripes. Visitors can wander through the cellar kitchen, period parlor, bedrooms, and view models of areas where the Rosses likely worked on their upholstery projects.
The U.S. Mint is just a few blocks away. For a child enthusiastic about history, it's a natural place to visit as the nation's first mint. The mint makes circulating coins of all denominations, commemorative coins as authorized by Congress, and produces the dies for stamping coins and medals. The tour is free and self-guided. For children interested in how money is made, this is a great stop on your tour.
(MORE: Plan a stress-free Disney World trip with your special needs child with these great tips.)
Montreal, Canada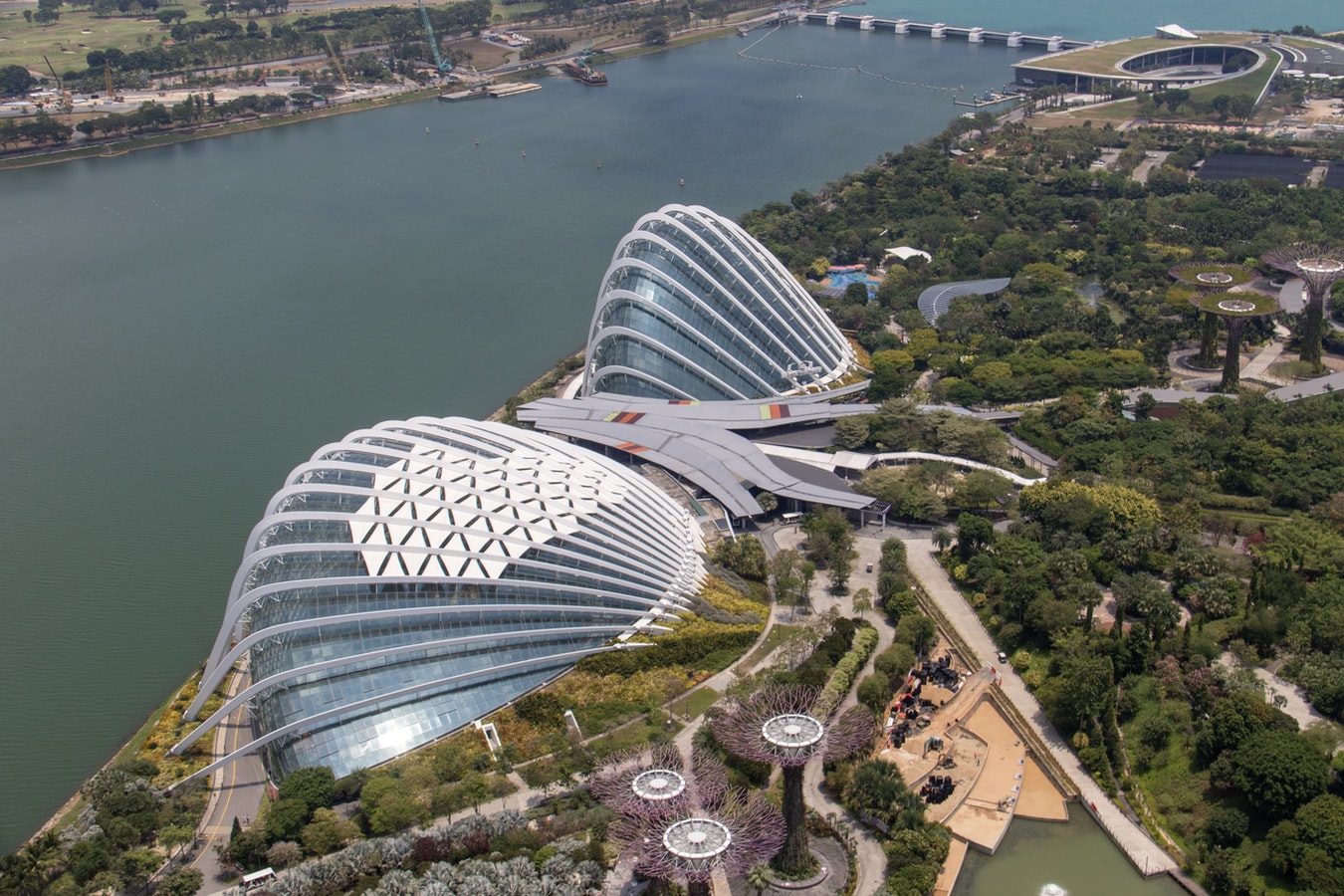 Discover nature's beauty at The Biodome (Photo: Nick Fewings)
Montreal is a great choice for families looking for a destination featuring an interesting European heritage and not too far from the East Coast if you want to drive up there. The street signs are in French, the natives are bi-lingual and the city has a rich history that is easily taught walking the streets or going to its various museums. You can introduce your children to French food like croissants and crepes, or they can feast on the city's famous bagels or smoked meat, two of Montreal's delicacies.
Pointe-a-Calliere is a great stop to make with kids to introduce them to city's history. It focuses on the early periods of Montreal's history and shows how the city grew from an Iroquoian village to a missionary colony to the French empire in America to a world-class metropolitan city.
The Biodome is another interesting place for children with sensory issues. It was built to keep kids in touch with nature. It's housed as part of the city's Space for Life, the institution that includes the Botanical Gardens and the Insectarium. The Biodome is an amazing piece of architecture that houses five eco-systems with plants, birds and animals native to particular regions. It holds over 4,800 animals from 230 different species and 750 plant types that coexist under the same roof. It's also a great place for your child to run around and can be done at its own pace.
Holly Rosen Fink of The Culture Mom contributed this to MiniTime.