Free Things to do in San Diego
By Jenny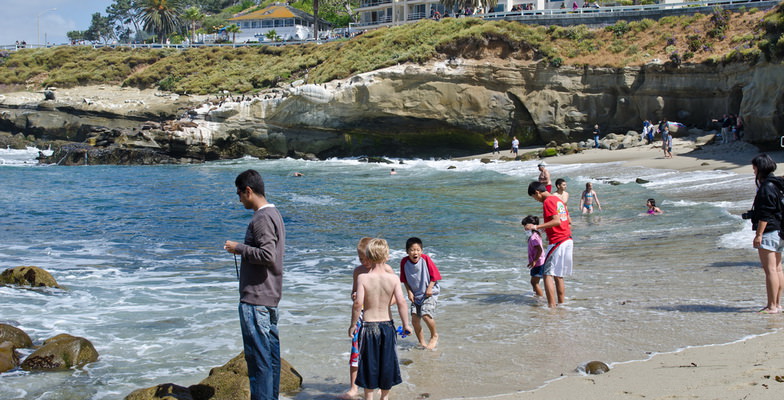 flickr:kayone73
Jenny writes for Gearhead Mom, a site that reviews kids' toys and gear. She says San Diego families have an advantage when it comes to free fun. "Our weather makes outdoor activities accessible all year long, and outdoor exploring is often free." Here are five of her favorite free and kid-friendly outdoor outings in the San Diego area:
La Jolla Cove: In a city known for amazing beaches, this is an especially fantastic place to visit the Pacific with kids in San Diego. The cove is perfect for older children who can snorkel, as there are reefs along the surrounding rocks. There are caves and tidepools to explore from the sand, and it's not uncommon to share the beach with a sunning sea lion. For more seal spotting, head south along the beach to the Children's Pool, where there is a protected area for seals and sea lions, and a jetty from which the view and photo opportunities are stunning.
Tidelands Park: There's something for everyone at this popular Coronado park. Families with small children will enjoy the playgrounds, while families with older children can cycle along the bayside bike path that winds under the Coronado Bridge and stop at the Ferry Landing Marketplace to watch the San Diego-Coronado ferry and sailboats, windowshop, and grab an ice cream cone.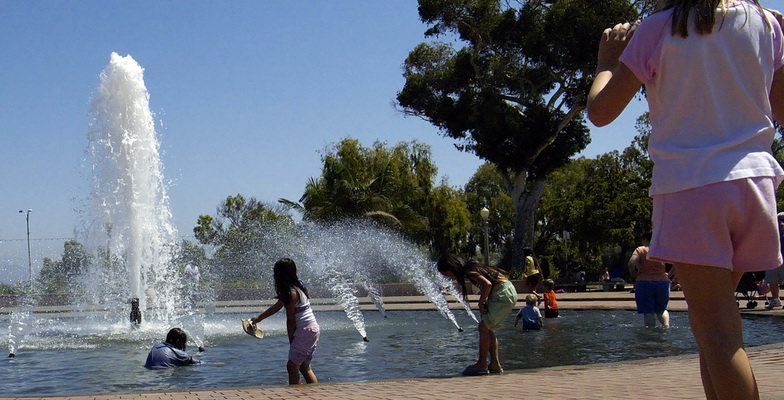 flickr:angellic
Balboa Park: Just east of downtown lies the jewel park of San Diego. Adjacent to the zoo and easily accessible by freeway, Balboa Park offers theater, museums, public art, free exhibits, koi ponds, fountains, an antique carousel and train ride, and beautiful landscaping and cultural offerings. The annual December Nights celebration is hosted here, as well as Earth Day and other open fairs. Our children love running the plazas, climbing the trees, and spotting the occasional busker along the Prado. On a beautiful day in San Diego, Balboa Park is the place to be. Pepper Grove Playground is perfect for children of all ages. On Tuesdays there's a bonus, when a variety of museums are open to the public for free.
Mission Trails Regional Park: This 5,800-acre park does a great job helping visitors better understand the history and natural landscape of San Diego. In the visitor center, you can find information on guided hikes, catch an educational video or slide presentation in the 94-seat theater, or view exhibits of local flora and fauna.
Julian: When we need to get out of town for a touch of fall, mountains, horses, and apple cider, we head to Julian, an hour northeast of San Diego. A quaint town with a historic main street, Julian feels like the country. There are places to hike and picnic, art galleries to meander, and amazing pie shops to patronize. The drive there is a treat, too—with boulders, mountains, and fields of flowers along the roads.