3 family-friendly hotel picks
By Suzanne Rowan Kelleher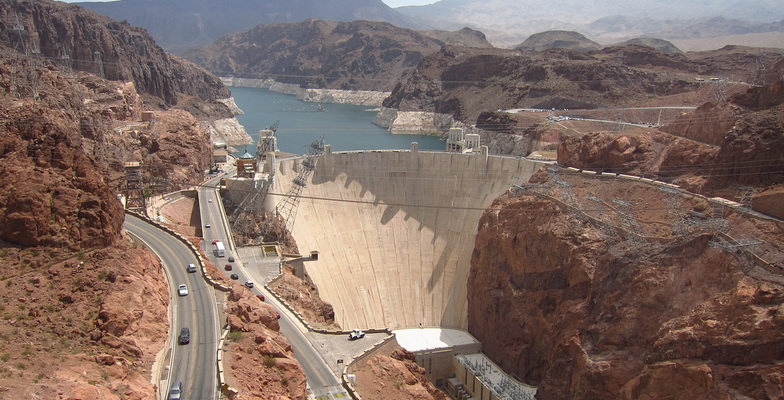 Hoover Dam just outside of Vegas (Flickr: matsmolin)
Q: We are considering taking our daughters (ages 15, 12 and 9) to Las Vegas when my husband will be attending a business convention there. What should we consider when choosing a hotel? – Elsa from Cincinnati, OH
A: Thanks to an ad campaign that tells us "What happens in Vegas, stays in Vegas" and a reputation as "Sin City," Las Vegas gets left off of most top 10 lists of places to bring your kids. But that doesn't tell the whole story. Vegas lives up to another nickname, "Entertainment Capital of the World," with a lineup that includes family-friendly acts such as Blue Man Group and the phenomenal Cirque du Soleil (some shows are more kid-friendly than others) and Broadway-style theatrical shows such as Disney's "Lion King." Moreover, the whole town delivers a one-of-a-kind, theme-park quality that makes it a very cool place to see with children—especially older kids and teens who can embrace the kitschy glitz and over-the-top references to pop culture. Another big plus: Vegas makes a great base from which to explore such must-see family attractions as the Mojave Desert parks and Hoover Dam.
Vegas has some spectacular resorts with fun, eye-popping features sure to make even the most jaded teen's jaw drop. But choosing a kid-friendly hotel can be tricky. Be sure to visit the hotel's web site before booking, paying particular attention to the entertainment page, since many hotels feature adult-only shows. You might also consider calling the hotel directly to find out whether guests have to walk through the casino to get to their room or to the restaurant, pool, and other amenities. Kids are not permitted inside gambling areas, yet families with kids are typically allowed to walk through a hotel's casino as long as they do not stop. Still, dragging kids through a loud, smoky casino is not ideal.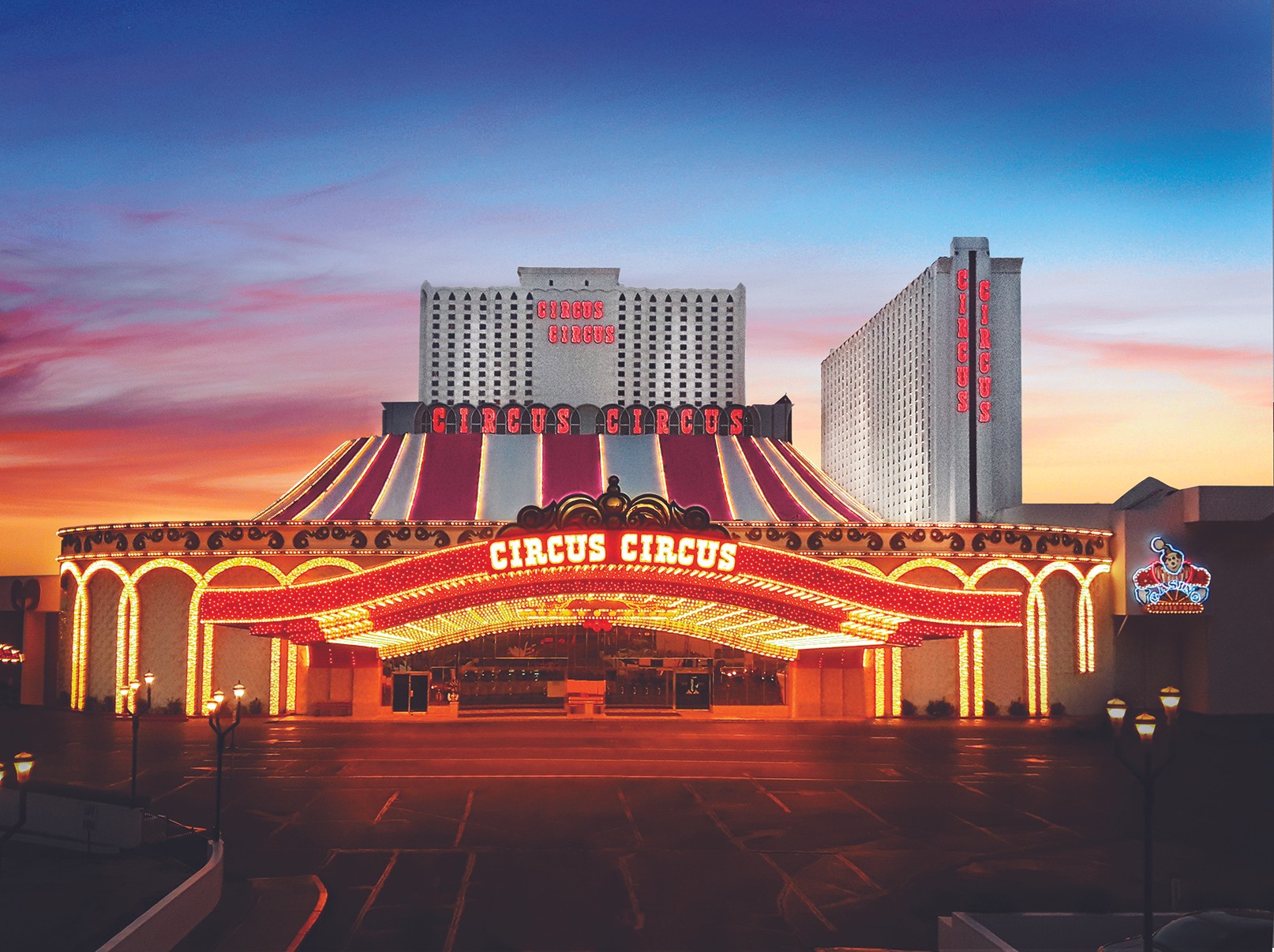 Circus Circus Hotel in Vegas (circuscircus.com)
Choose your hotel carefully. These three consistently get high marks from families:
The official Las Vegas tourism site notes that Circus Circus has the most kid-centric activities per square foot. It also boasts a fantastic location on the north strip, plus three swimming pools and a mezzanine that hosts live circus performers every day from 11am until midnight. Right behind the hotel sits the Adventuredome, an indoor theme park with rides for kids of all ages. Rooms start at about $60 a night for a room with two double beds, with a maximum of four people per room. Kids 16 and under stay free in their parents' room.
You won't have to walk through the casino to get to your spacious (500 square feet and up) room at Mandalay Bay. Families love this place for its spectacular multi-pool complex, including a wave pool, lazy river, and its very own sandy beach. The hotel is also home to the Shark Reef aquarium and offers one of the family-friendliest theatrical shows in Vegas, Disney's "Lion King." Mandalay Bay is located on the south end of the strip, but there's a monorail linking it with Luxor and Excalibur (two other high-profile themed hotels) in the heart of the strip. Double rooms start at about $100 a night, with a maximum of four people per room. Kids 14 and under stay free in their parents' room.
The theme of The Orleans is The Big Easy, with an emphasis on big. This Cajun-inspired property offers nearly 1,900 rooms, 11 restaurants (including branches of TGI Friday's and Subway, plus an ice-cream shop) and a convenient location just off the strip. It also has a nice pool area, supervised kids' playzone, arcade, 70-lane bowling alley, and 18-screen movie theater. A free shuttle service runs between the hotel and the strip every half hour. Double rooms start at about $50 a night, with a maximum of four people per room. Kids 13 and under stay free in their parents' room.
Have a great time! When you get back home, please let me know your family's impressions of Las Vegas.