Family travel ideas
By Jan Ross
Family-Friendly Destinations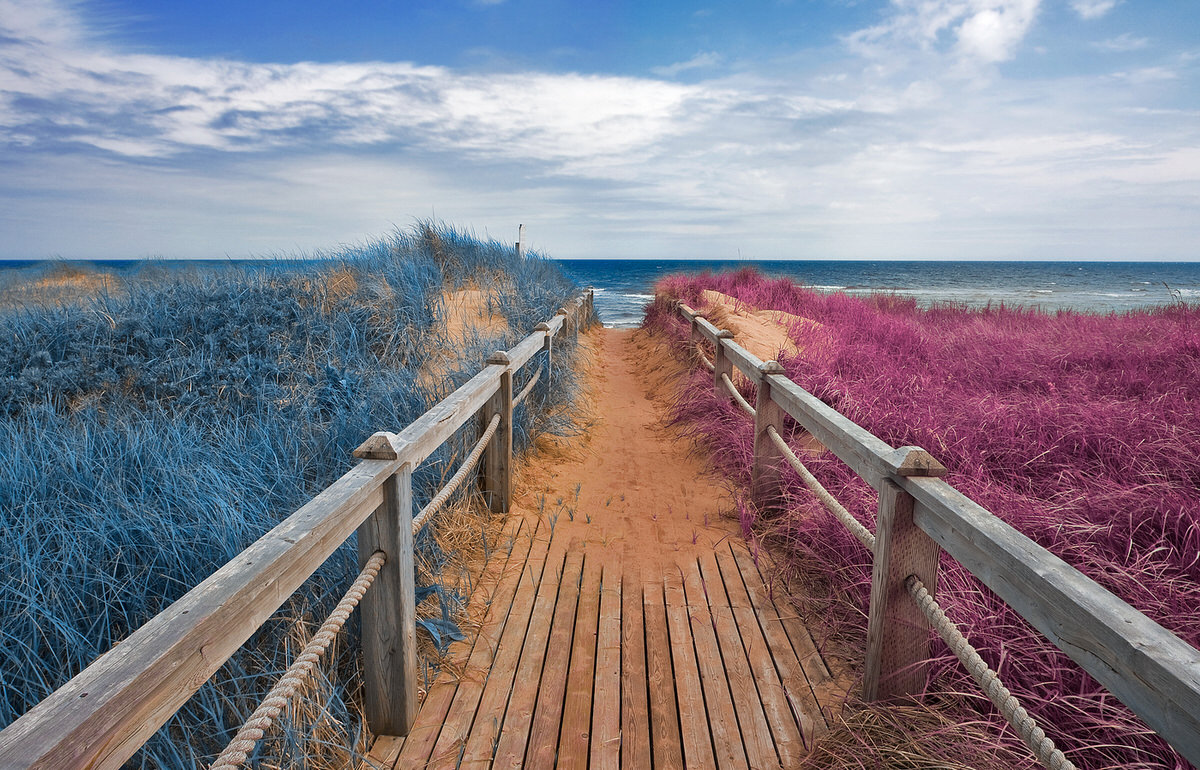 Beach boardwalk in Prince Edward Island (Flickr: Nicolas Raymond)
Sharing books with children is a great way to step into other worlds, have amazing adventures, hear about other cultures, and learn to empathize with characters. It's also a very special way to spend time together as a family and a great bonding experience for family members of all ages.
An extension of these wonderful experiences is to actually visit as a family the destinations where some of your favorite books take place. Here are a few classic children's books with accompanying locations to get you started.
(MORE: Fairy Tale Places in the US to Visit with the Kids)
Anne of Green Gables, by Lucy Maud Montgomery – Prince Edward Island: Those who love this book will find Anne-related attractions all over this lovely and remote island, including Avonlea Village, Green Gables Heritage Place, and the author's family home where her descendants still live. Kindred Spirits Country Inn and Cottages is the perfect family-friendly location to stay when visiting, offering cottages complete with kitchenettes, a heated swimming pool, and bike rentals.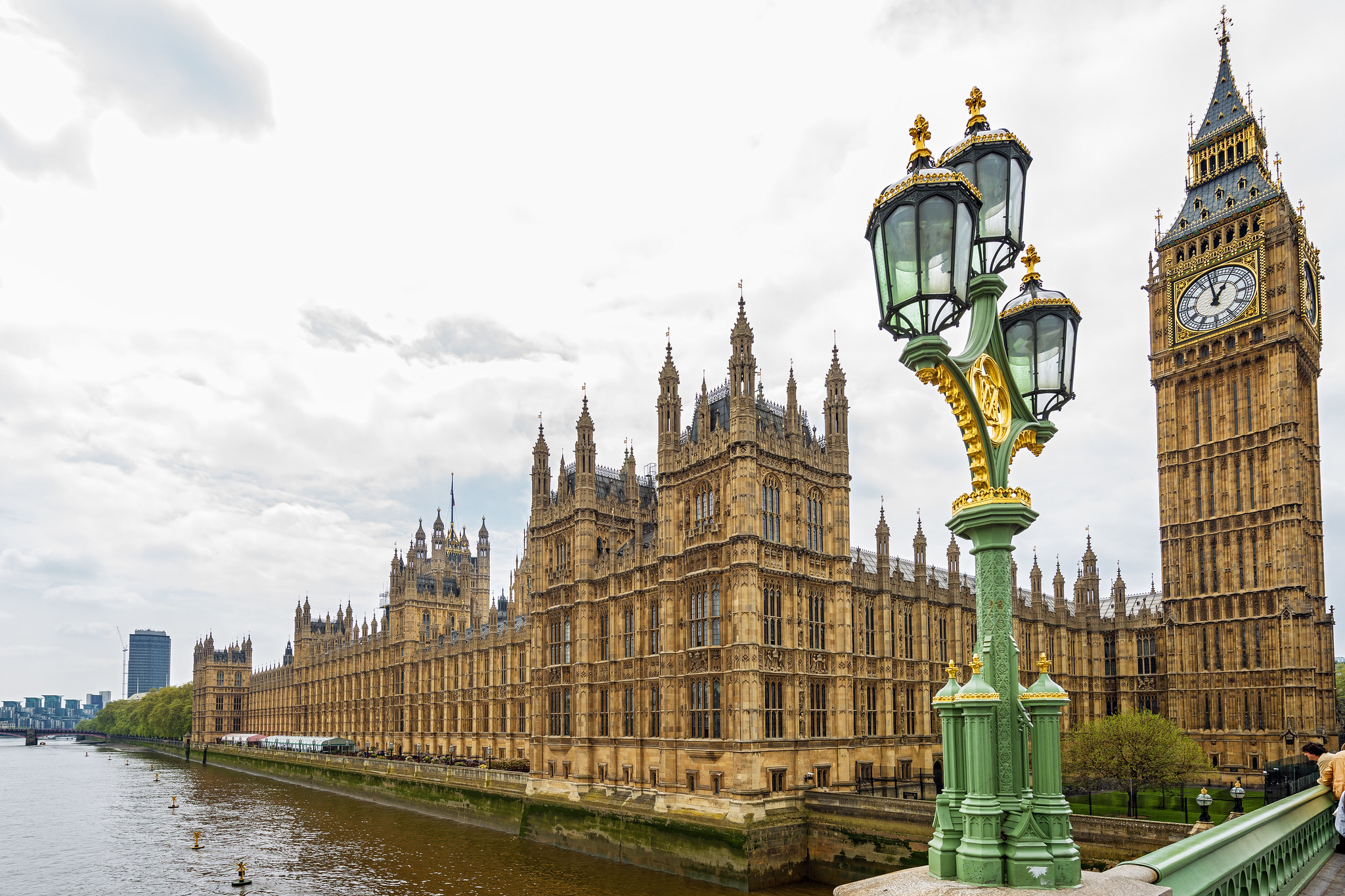 Big Ben and the Palace of Westminster in London (Flickr: Tambako The Jaguar)
A Little Princess, by Frances Hodgson Burnett – London, England: In London, the entire family can enjoy some of the same sights Sarah Crewe might have in the book, which is set in the early 1900's. Big Ben, the famous, huge clock in the Palace of Westminster</a>; the Tower Bridge, a suspension bridge which crosses the River Thames; and the Royal Albert Hall, a concert hall which hosts a variety of concerts and shows. Flemings Hotel in Mayfair is a great choice for families as children under eight years old receive a copy of Fleming Frog's book about adventures in London, frog shampoo, milk and cookies at bedtime, and slippers and a robe.
Little Women, Louisa May Alcott – New England: A trip to Concord, Massachusetts, one of the most picturesque New England villages, after reading this classic book must include a visit to the Minute Man National Historical Park where you can watch a video all about the American Revolution. Tour the Orchard House, the historic home of the Alcott family, and the place that Louisa May Alcott used as the setting for the book, and then visit nearby Walden's Pond, which is a lovely place for swimming and hiking. Concord's Colonial Inn is a great family-friendly hotel with fully furnished one and two bedroom cottages, complete with kitchens, and a complimentary grab-n-go breakfast.
Little House on the Prairie, by Laura Ingalls Wilder – Kansas: Families who love this entire book series based on the real life adventures of the author will enjoy visiting the Little House on the Prairie Historical Site near Independence, Kansas, then they can check out the Moon Marble Factory, the Kansas City Zoo, or see the Kansas City Royals play. The whole family will enjoy Great Wolf Lodge in Kansas City with a complete indoor water park and family-friendly suites.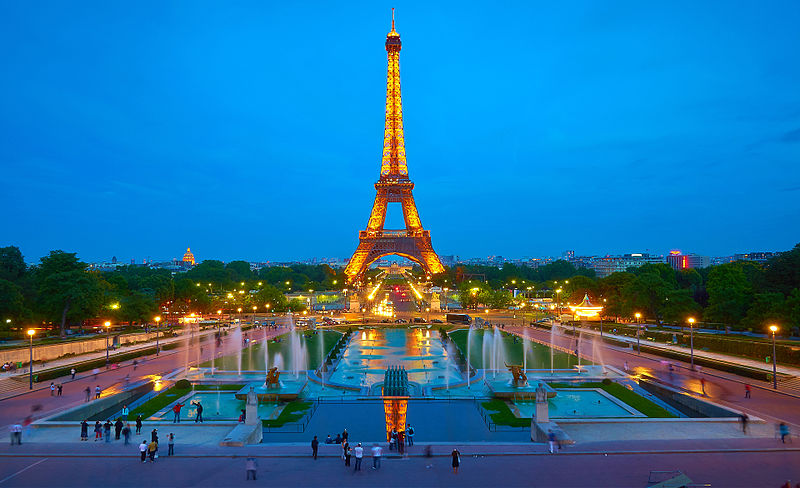 Paris, view from Trocadero at night (Flickr: Moyan Brenn)
The Invention of Hugo Cabret, by Brian Selznick – Paris : For a family visiting Paris after reading this quirky graphic novel, the best places include the Aquarium de Paris, the Cirque d'Hiver Bouglione (circus), and the Museum d'Histoire Naturelle (the natural history museum). The luxurious Four Seasons Hotel George V is also family-friendly, with a pool, kids robes, a greeting gift and free meals in the restaurants for kids.
Julie of the Wolves, by Jean Craighead George – Alaska: Alaska is a place for family-friendly outdoor activities after reading this survival story, so plan to hike and see glaciers, go whale watching, take a sled dog ride, go fishing for salmon or pan for gold. Alyeska Resort is an all-season resort with lots of activities available, an indoor pool, and townhouse suites with a separate bedroom and two full baths.
(MORE: Kid-Friendly Wildlife Adventures from North to South America)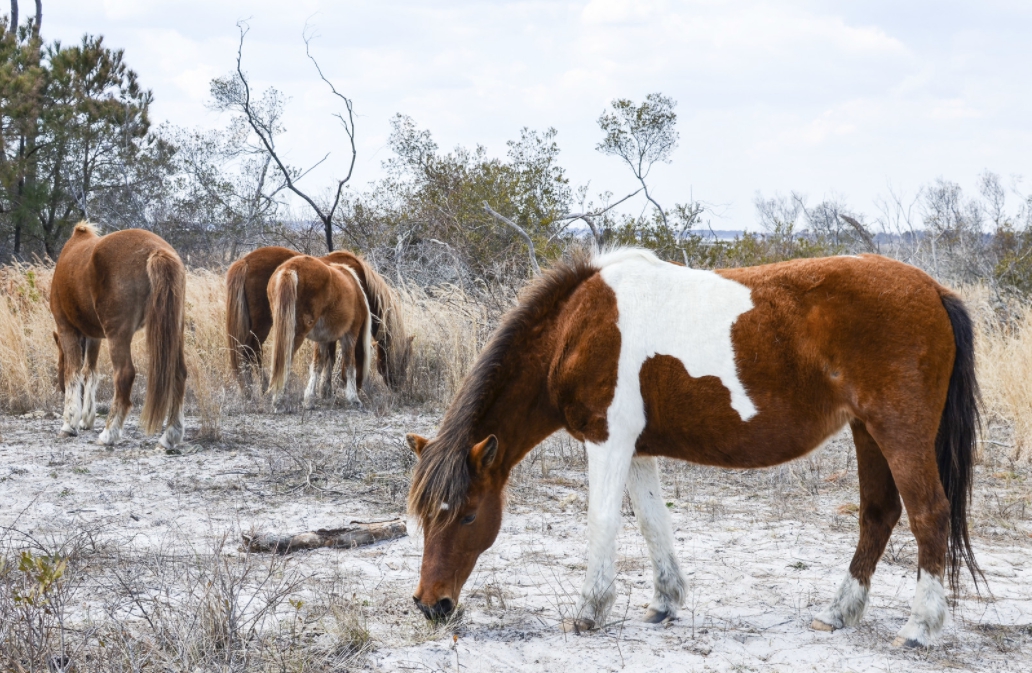 Wild ponies of Assateague (Flickr: m01229)
Misty of Chincoteague, by Marguerite Henry – Assateague Island: To see the world famous ponies, take a boat tour or rent a kayak, and you can also go hiking on the island to see them on foot. The Princess Royale Oceanfront Hotel is located right on the beach, has fully furnished condos, and an Olympic sized, heated indoor pool.
From the Mixed up Files of Mrs. Basil E. Frankweiler, by E. L. Konigsberg – New York City: Any visit to New York has to include the world famous New York Metropolitan Museum of Art where the two characters ran away to, as well as nearby beautiful Central Park, which is the most visited urban park in the world and offers plenty of space to run and play. From the park, a horse-drawn carriage ride will introduce visitors to the area around the park and museum. Family-friendly Affinia 50 has large suites with a separate bedroom and full kitchen, cribs, strollers and high chairs available, and you can have a complete picnic delivered to your room!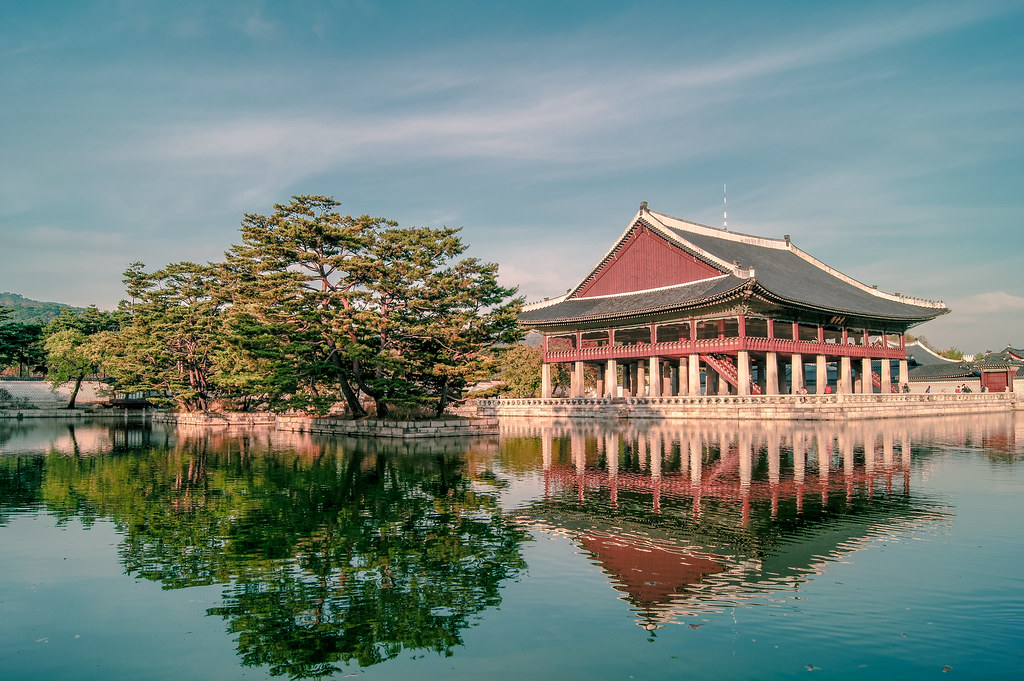 Gyeongbok Palace in Seoul (Flickr: Yoonki Jeong)
A Single Shard, by Linda Sue Park – Korea: Korea is full of gorgeous temples, which help visitors learn the history of the magnificent country. Bulguksa Temple was designated as a World Cultural Asset by UNESCO, and the artistry of the stone relics is well worth a visit. Nearby is the Gwangju National Museum, which has cultural relics on display from Korean history through the ages. Gyeongbok Palace in Seoul was the main royal palace of the Joseon dynasty, and was the most beautiful and grandest of all the palaces in Korea. Today, the walled palace complex is being restored to its original form. The Lotte Hotel World in Seoul is great for families with large suites, an indoor pool, and a direct connection to the beautiful Seokchon Lake and Lotte World Adventure, one of the world's largest indoor theme parks.
(MORE: Best Family-Friendly Ski Resorts in Europe)
Dragon's Gate, by Laurence Yep – China: Visitors to China will want to visit the Great Wall, which is over 13,000 miles long and was built over 2,300 years ago to keep invaders out of China. In Beijing, take a rickshaw tour of the hutongs, traditional Chinese neighborhoods; in the village of Guilin, take a cruise along the Yangshio River to see traditional villages, bamboo groves and local farmers in the fields; and in Xian, see the famous Terracotta Army, which is composed of ceramic figures of warriors, horses and chariots built in 246-208 BC. The Hilton Beijing offers large suites with separate bedrooms, an indoor pool, and special amenities for kids like cooking classes, five restaurants with children's menus, and high chairs and cribs are available.
Jan Ross contributed this to MiniTime. She writes for a variety of venues, both print and online, and often travels with her photographer husband.