Stay in storied digs on the Emerald Isle
By Suzanne Rowan Kelleher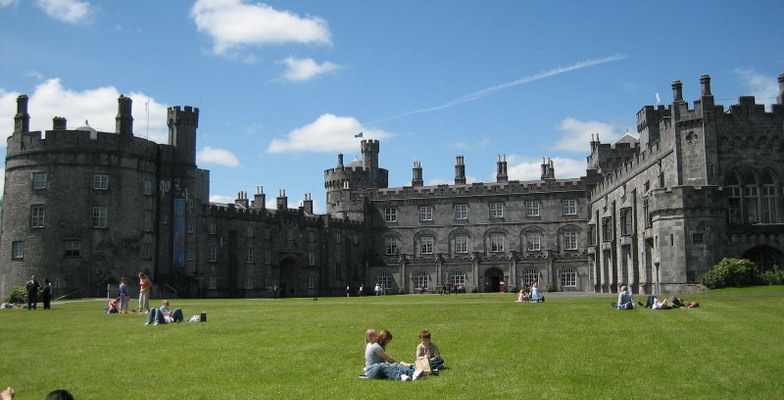 flickr:dansloane
Q: I am planning my family's first trip to Ireland next summer. We will only have one week. I hate the idea of having to unpack and repack every day, and would like to find a well-located vacation rental and make daytrips from there. I have three kids (ages 15, 14, and 10) and my oldest is a huge history fanatic. She is reading books about Irish history and looking forward to visiting castles and other historic sites. If possible, I would like to find a place to stay that is itself historic and within a few hours' drive of other historic sites. Can you make any recommendations? – Christine from Lexington, MA
A: This question is right up my alley. I'm married to an Irishman and lived in Ireland for over five years, during which time I wrote the Frommer's Complete Guide to Ireland. I've traveled extensively around the island and stayed in all categories of lodgings. One of my all-time favorite travel resources specializes in just the kind of unique and historic vacation rental (known as "self-catering") properties that you're looking for.
The Irish Landmark Trust (ILT) is a non-profit organization that buys neglected, often dilapidated historic properties in Ireland and Northern Ireland, then restores them and rents them out to lucky vacationers. Each property is faithful to its original period through architectural details, period decor, and antique furnishings, with a few key exceptions: now the buildings have electricity, fully-equipped kitchens with modern appliances, remodeled bathrooms, and other modern creature comforts.
My family has stayed in more than a half a dozen of the ILT's 21 properties, including the Wicklow Lighthouse, Clomantagh Castle in Kilkenny (pictured above), Termon House in Donegal, Galley Head Lightkeeper's House in West Cork, and Ballealy Cottage in Northern Ireland's County Antrim. Each offers a different experience and historic backdrop, and all of them are truly special.
For your trip, I'm going to recommend one of my favorites, the Loop Head Lightkeeper's House in County Clare, which served as the residence of the lighthouse keeper until the Loop Head Lighthouse station became automated. My family has stayed there twice and we loved it. Built on a clifftop at the tip of Loop Head, the property has incredible 300-degree views that stretch up and down the Kerry and Clare coast. There are two sitting rooms, three bedrooms with enough iron and brass beds for five people, a lovely kitchen, and two bathrooms (one with a clawfoot tub). There is a nice, comfy feel about the place, thanks to sturdy maghogany furnishings, overstuffed armchairs, deep windowsills, a fireplace in every room, and bookshelves filled with Irish novels and board games.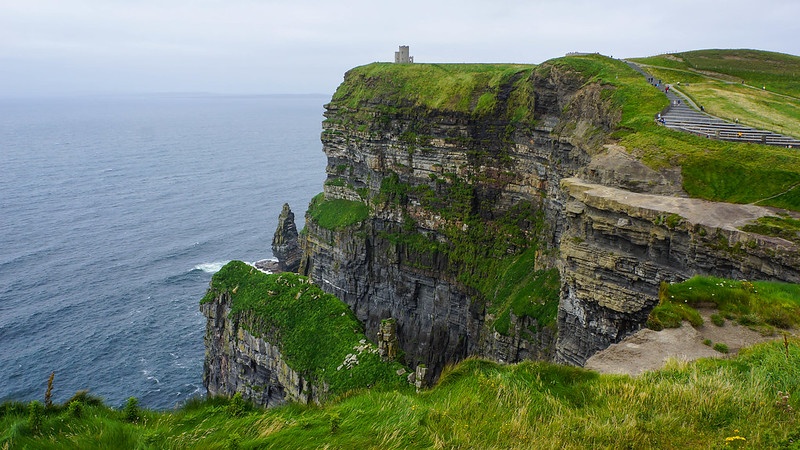 The location is truly magnificent, as wonderfully remote as you'd hope from a lighthouse and yet within easy driving distance of Shannon Airport and many of Ireland's must-see sights. If you drive a few hours south, you can explore the Ring of Kerry and Dingle Peninsula. To the north lie the touristy but spectacularly beautiful Cliffs of Moher. You will also have plenty of time to explore Clare's darling seaside villages of Kilkee (pictured left; that's my husband and youngest son, then 18 months old, on the beach), Lahinch, and Doolin (a hotbed for traditional music); the Burren and its neolithic dolmen and high Celtic crosses; the Scattery Island monastery ruins; Bunratty Castle, and much more.
Renting the house for the seven-day minimum stay in July 2012 will cost €994, or $1,475 US at the current exchange rate. That works out to about $210 a night. At other times of the year, it's possible to stay for fewer days. Several of ILT's properties are priced considerably lower than the Loop Head property. If you have a tighter budget, have a good look through the ILT's web site to see what else might be of interest.
Have a great time in Ireland! I'm sure you and your family will love it.