Universal Studios Hollywood with kids
By Kristi Marcelle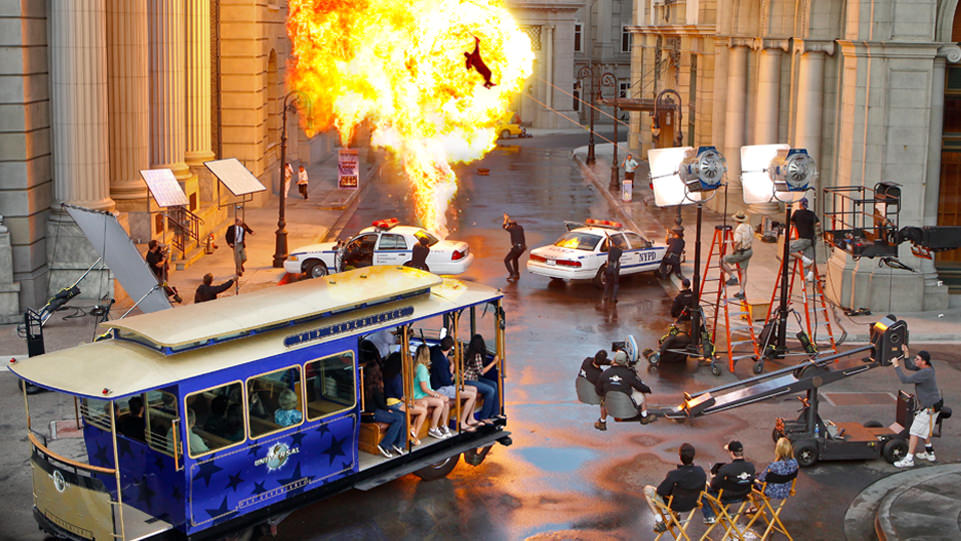 Universal Studios Hollywood (Courtesy Universal Studios Hollywood)
Hollywood attracts visitors from around the world fascinated by the movie industry and its star celebrities. For families visiting Los Angeles with kids, a day at Universal Studios Hollywood entertains all ages with theme park rides, action-packed shows and a tour of the largest working movie studio lot in the world. For the ultimate fan experience, the Universal Studios Hollywood VIP Experience gives guests behind-the-scenes access and unlimited front-of-the-line priority on rides and shows accompanied by a private guide. There is no other experience like it in Hollywood!
(MORE: Insider Guide: Universal Orlando Resort)
The Universal Studios Hollywood VIP Experience
Small Groups with a Private Guide
The VIP experience begins in the VIP lounge where guests check-in and meet their tour guide and enjoy light breakfast foods and snacks. The guides are handpicked for their expertise and their Hollywood knowledge is on display throughout the VIP Experience which begins with the studio tour on a private trolley. There is a maximum of 16 guests per guide.
The VIP Studio Tour Highlights
For movie buffs, the backlot studio tour is the highlight of the day at Universal Studios Hollywood. On the VIP tour guests get off the trolley to explore areas not open to the general public like the steps of city hall on the Back to the Future set or in front of one of the Desperate Housewives houses. Beyond the photo ops, guests visit a working sound stage and see how sets are created and adapted for movies and TV shows.
Next it's on to the the props department which functions like a library where furniture, rugs, lamps and anything else needed for a set is tagged and ready for checkout and rental. A walk through the aisles is a trip down the memory lane of movie memorabilia and American history. Fun Fact: Universal's props department is open to other studios and TV productions not only those filmed or produced by Universal Studios.
It's important to remember that the tour has access only to areas where there is no live filming occurring which means the tour will vary depending on the daily filming schedule.
Lunch Like a Star
After the movie studio tour and maybe a ride or two, it's time for lunch which is not average theme park fare. A gourmet hot and cold buffet offers selections that may include crab legs, lobster risotto, roast beef, a large variety of fresh fruits and salads and plenty of kid-friendly food. And don't forget the desserts – there's an entire table devoted to sweets and treats.
Priority Ride Access and Reserved Seating at Shows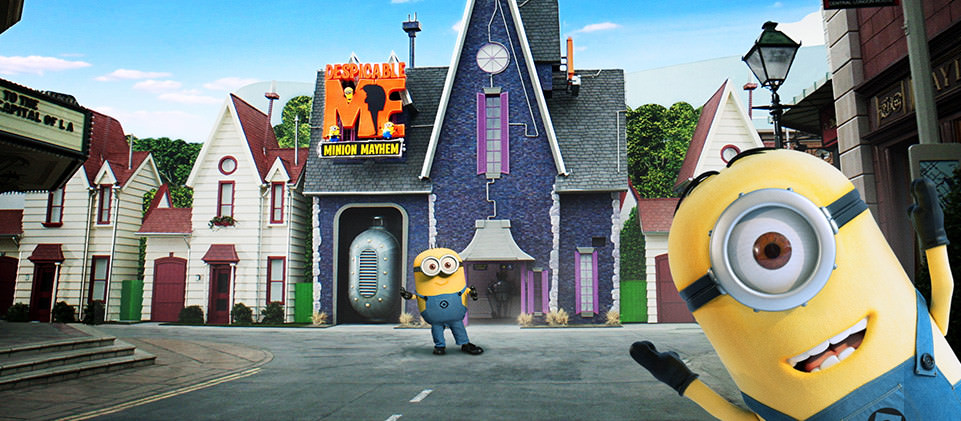 Despicable Me Minion Mayhem (Courtesy Universal Studios Hollywood)
After lunch, the guide escorts the group to a special front-of-the-line entrance for each ride that has no waiting and for shows like WaterWorld, reserved seating. With the VIP tour, guests can repeat rides as many times as they like. For parents, no lines or waiting is a huge amenity for kids, especially on hot Southern California summer days.
Cost
The VIP Experience is approximately $300 per person depending on the season.
(MORE: 5 Tips for a Family Day at Universal Studios Hollywood)
Where to Stay in Hollywood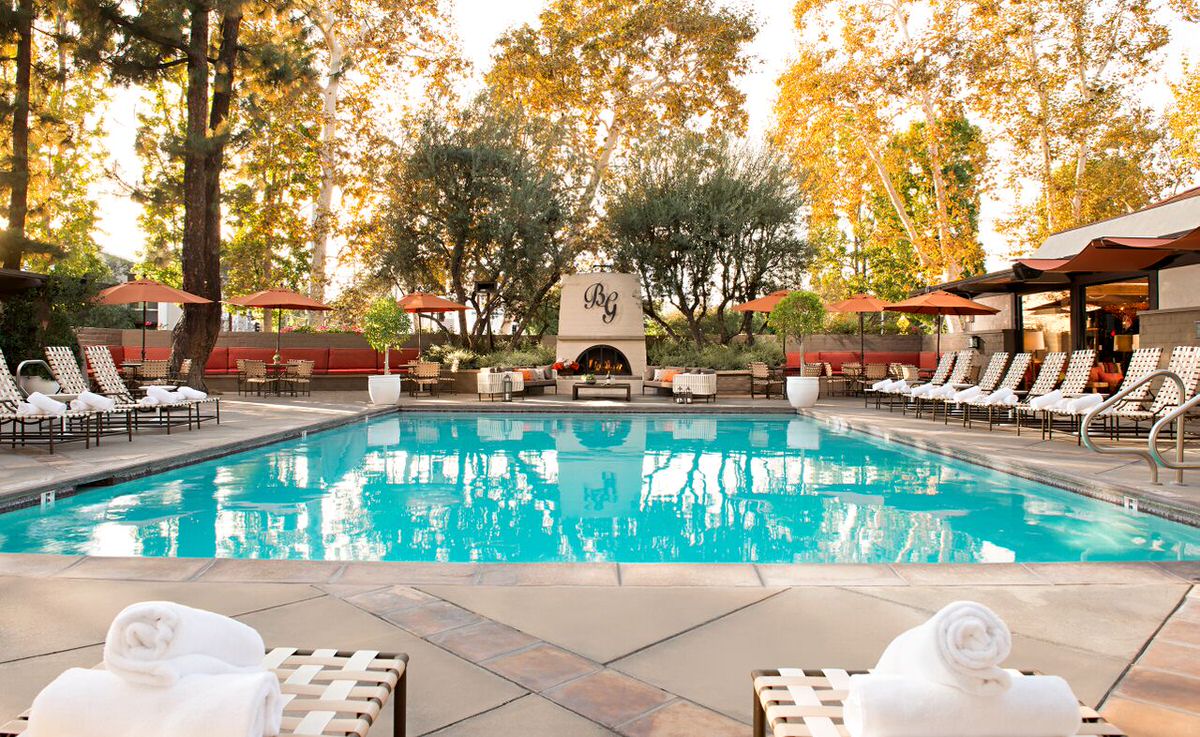 The Garland (Courtesy The Garland)
Why not make it a movie themed weekend with kids in Hollywood? The Garland is a find for parents looking for a family-friendly Hollywood hotel. Located on seven acres in North Hollywood, a five-minute drive from the entrance to Universal Studios Hollywood on the hotel's free trolley, the location is convenient for sightseeing. A walk through the adjacent neighborhood passes the original Brady Bunch house and brings guests to the very quaint Tujunga Village where a star sighting is not unusual.
Built in 1972 and named in honor of Beverly Garland, most remembered for her role in My Three Sons, the hotel recently completed a $20 million renovation, refreshing rooms and social spaces including a new 300-seat movie theater. The new Garland evokes old Hollywood glamour with a twist of the Hollywood Hills and Palm Springs and exceptional service throughout.
The hotel excels at curating an environment where both adults and kids can find their own spaces. A foosball table on the patio, board games for check-out, movie nights by the pool and an adult and kid-favorite macramé class during summer are a few of the offerings. The restaurant, The Front Yard, is a locals-worthy neighborhood spot that serves seasonal dishes and family pleasing platters that feed a crowd. The Garland is a family-friendly hotel where everyone gets a vacation.
Kristi Marcelle, a San Francisco Bay Area freelance writer and family travel consultant, contributed this to MiniTime. She is a freelance travel writer and family vacation consultant.